April 5, 2017
Video: A Colorado Whiteout Part 2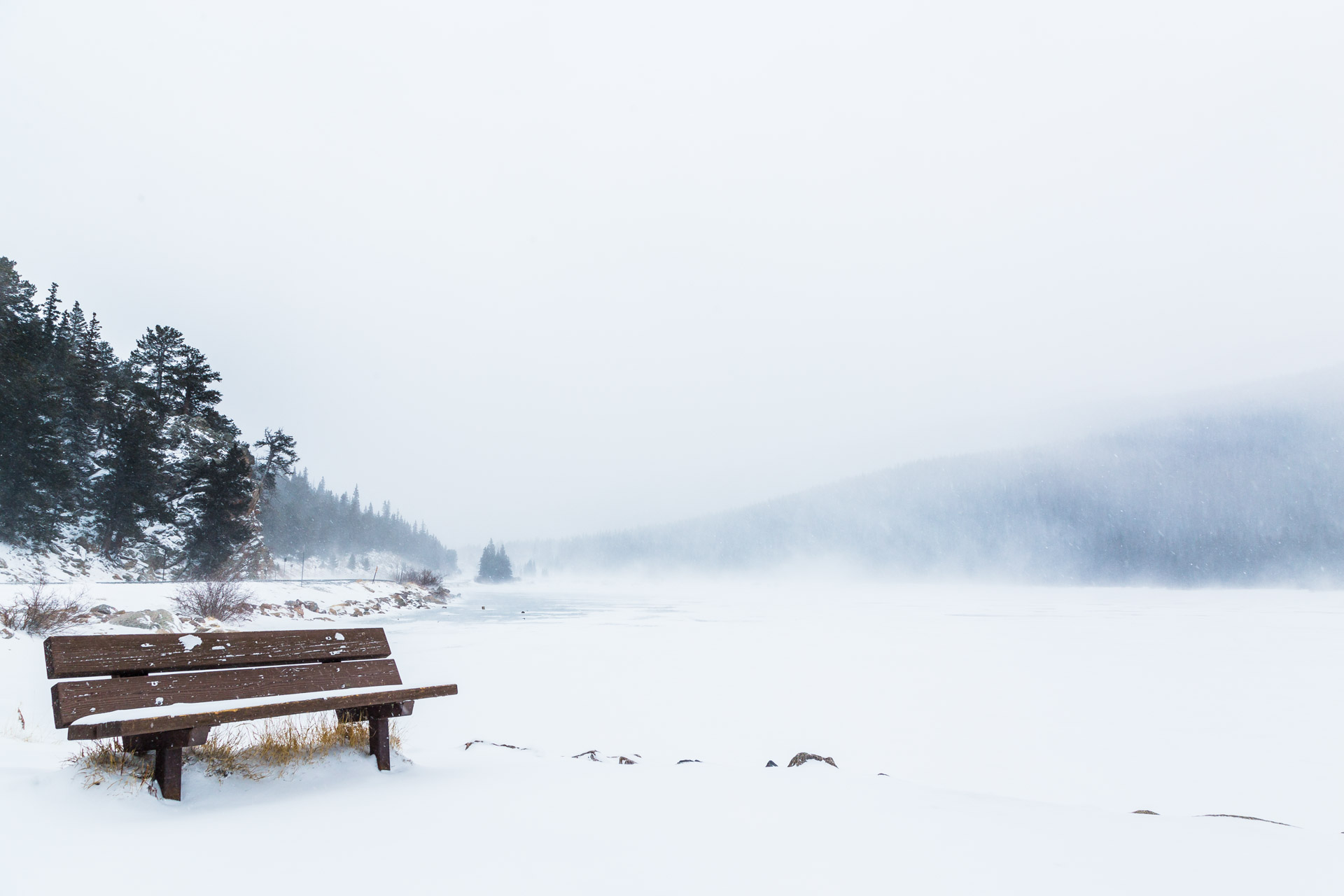 Although we were unable to go hiking and stay overnight at the Squaw Mountain Fire Lookout in Colorado due to weather (view the last post to read what happened), we still made it a point to explore the beautiful surroundings even with the snowstorm! So on our way back down the mountain, we found this beautiful lake that was such a peaceful spot we couldn't help but brave the elements to take photos. (You can check out the video below to see what the weather was actually like when my husband was trying to photograph the lake). It was brutally cold but so very refreshing with the powerful wind as the only sound we heard and all that wonderful snow blowing around like it was dancing and twirling. No doubt, after that experience, we realized we need to add more wintery locations to our travel list!
Hope you all have a great rest of the week, and stay tuned for more from our trip to Colorado!
Do you like going on outdoor adventures when it is snowing? Leave a comment…we would love to hear what you think!
You might also like: