April 22, 2016
An Inside Look At The Cell Block Hotel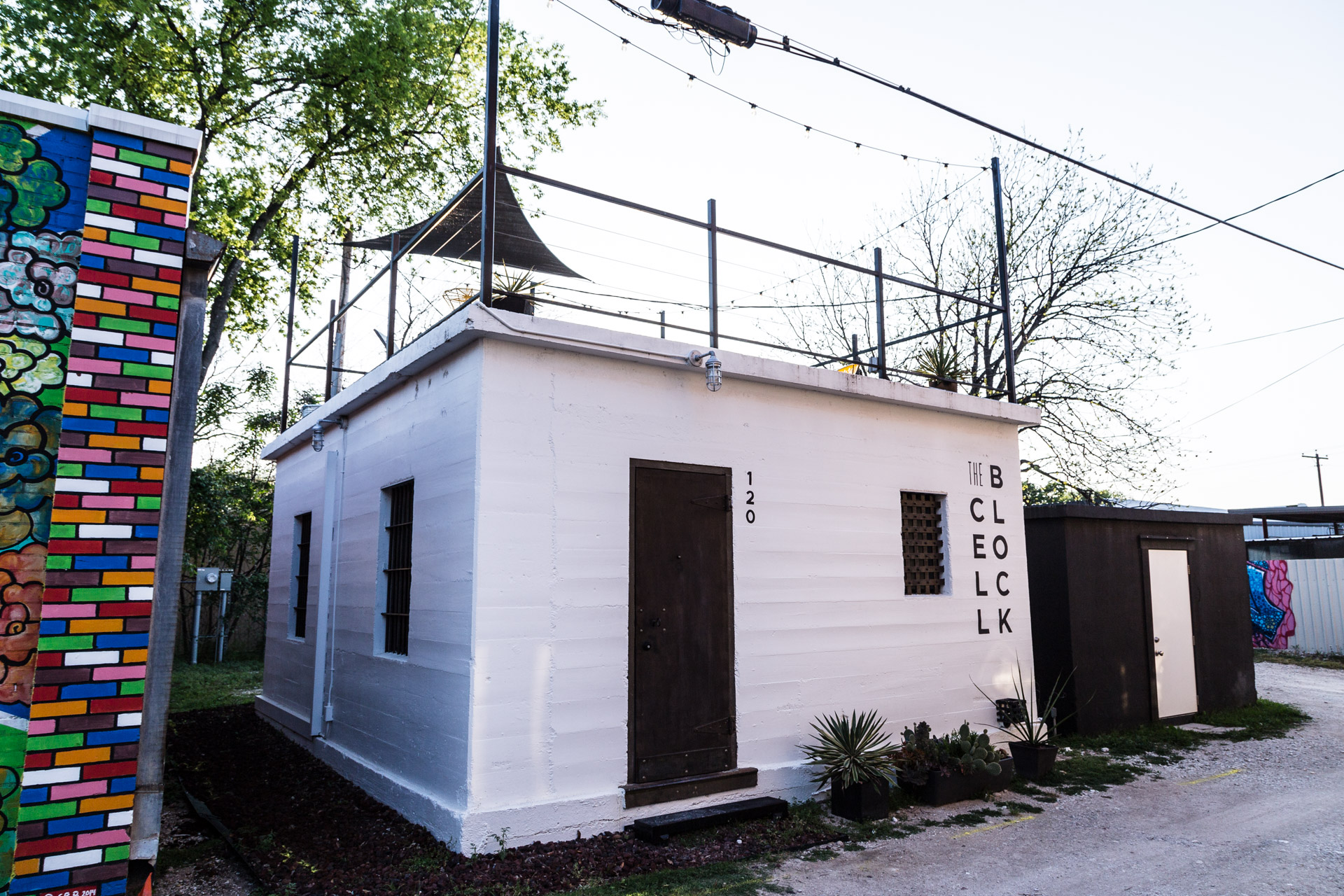 Hey everyone! Today we wanted to share with you more of our photos of The Cell Block, a former jail turned one room hotel located in the small town of Clifton, Texas! Now when we first booked this jail after doing some research for a unique hotel in Texas, we basically had no idea what we were going to experience. However, from the moment we stepped into this impressive space, we were so happy we found it! Originally created in the 1930's as the Clifton city jail and later renovated into a hotel after it had been abandoned, this place no doubt captured our hearts with its historical features coupled with stylish modern touches. We absolutely loved that the living room, once a place where the guards kept a watchful eye on their prisoners, had a cozy interior design along with windows covered in bars that brought in beautiful light. Also we were in awe of the two holding cells that had these amazing heavy steel doors that made you feel like you were a prisoner except for the fact that they showcased a beautifully minimalistic bedroom and bathroom. Even the prison yard aka rooftop deck took our breath away especially because of the fire pit and view of the city streets. Honestly, after this experience, we can safely say that we wouldn't mind getting locked up in jail again…only in this jail, of course!
Hope you all have a wonderful weekend, and be sure to check back Wednesday…we'll be sharing more photos as well as more of our experience in this amazing hotel!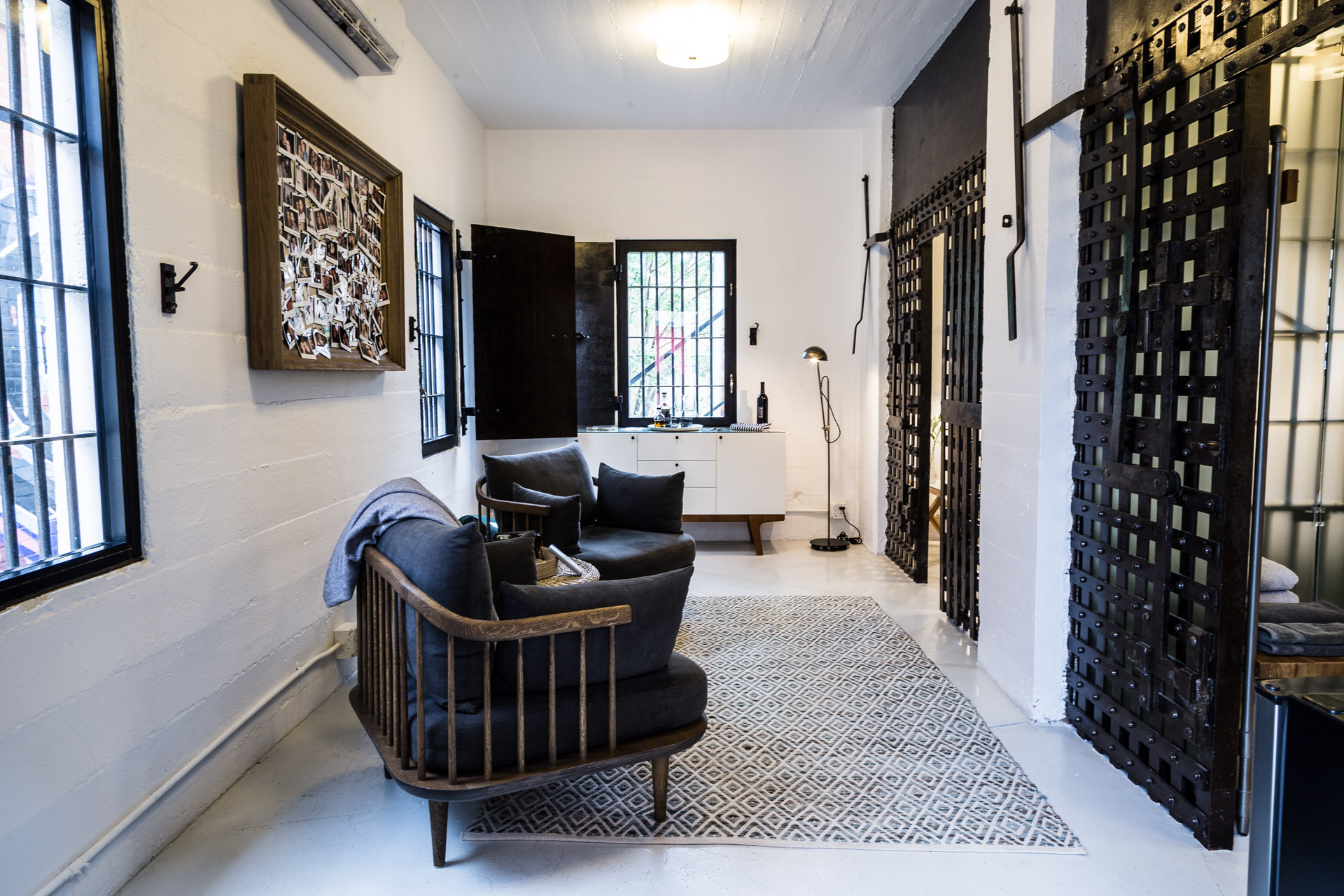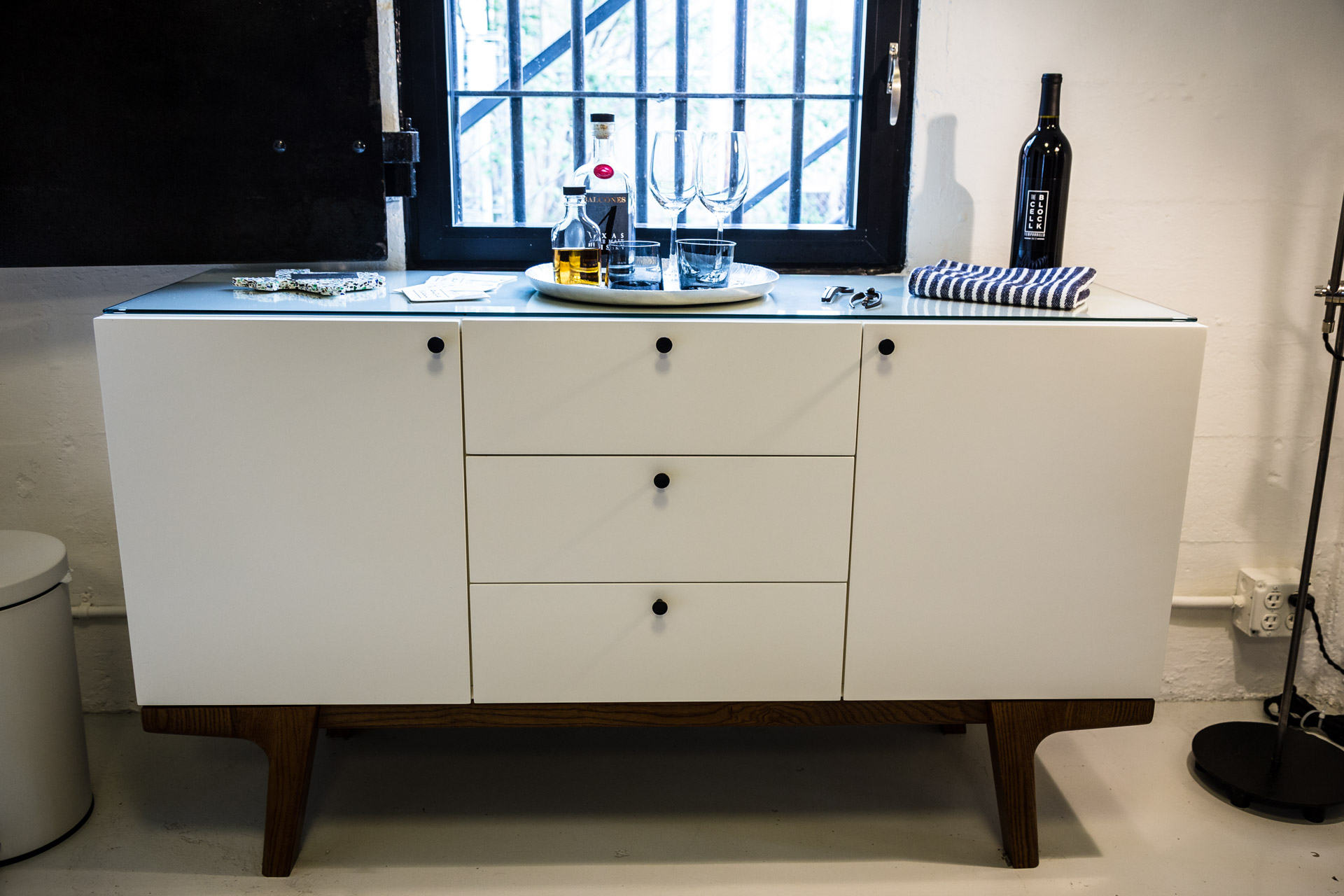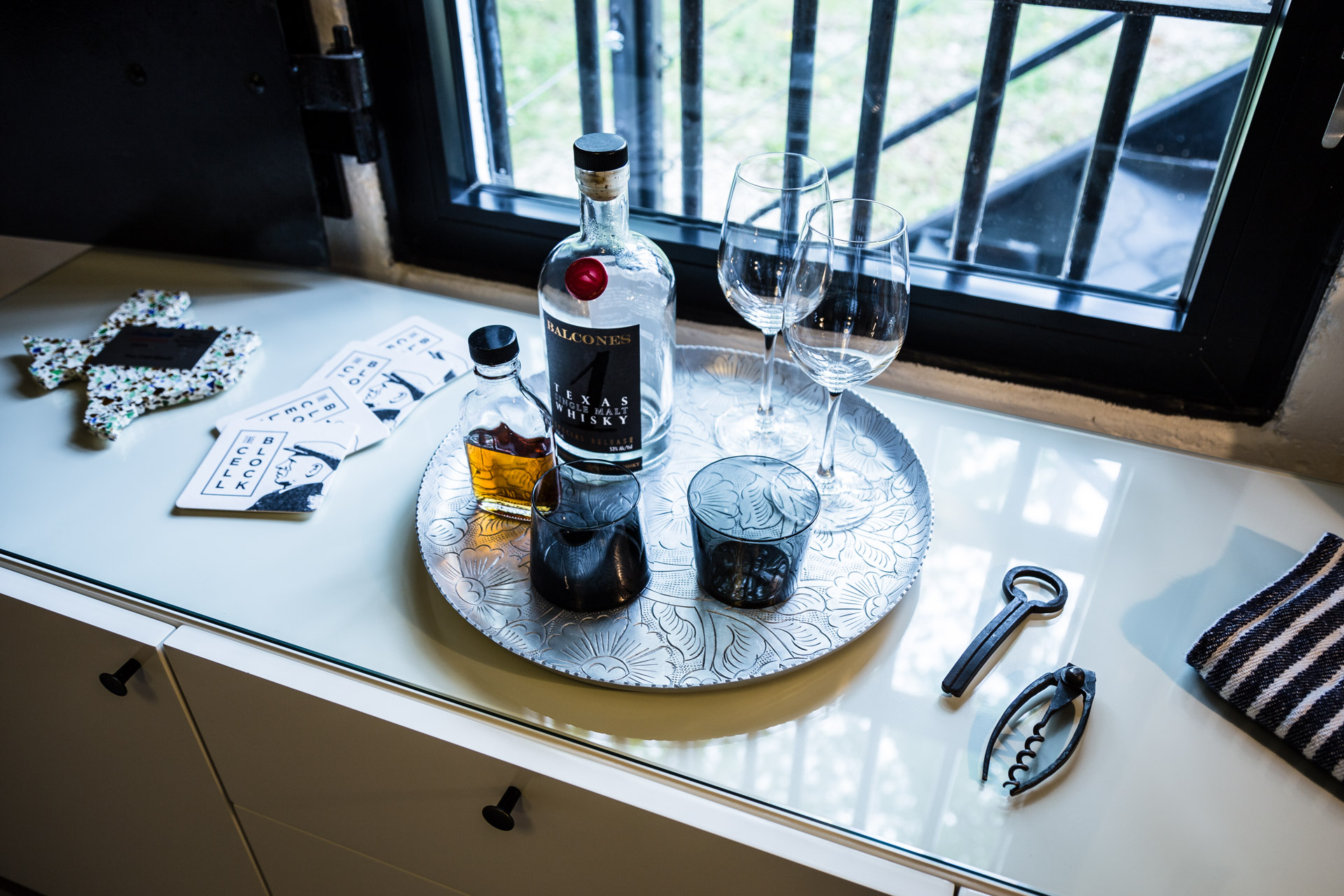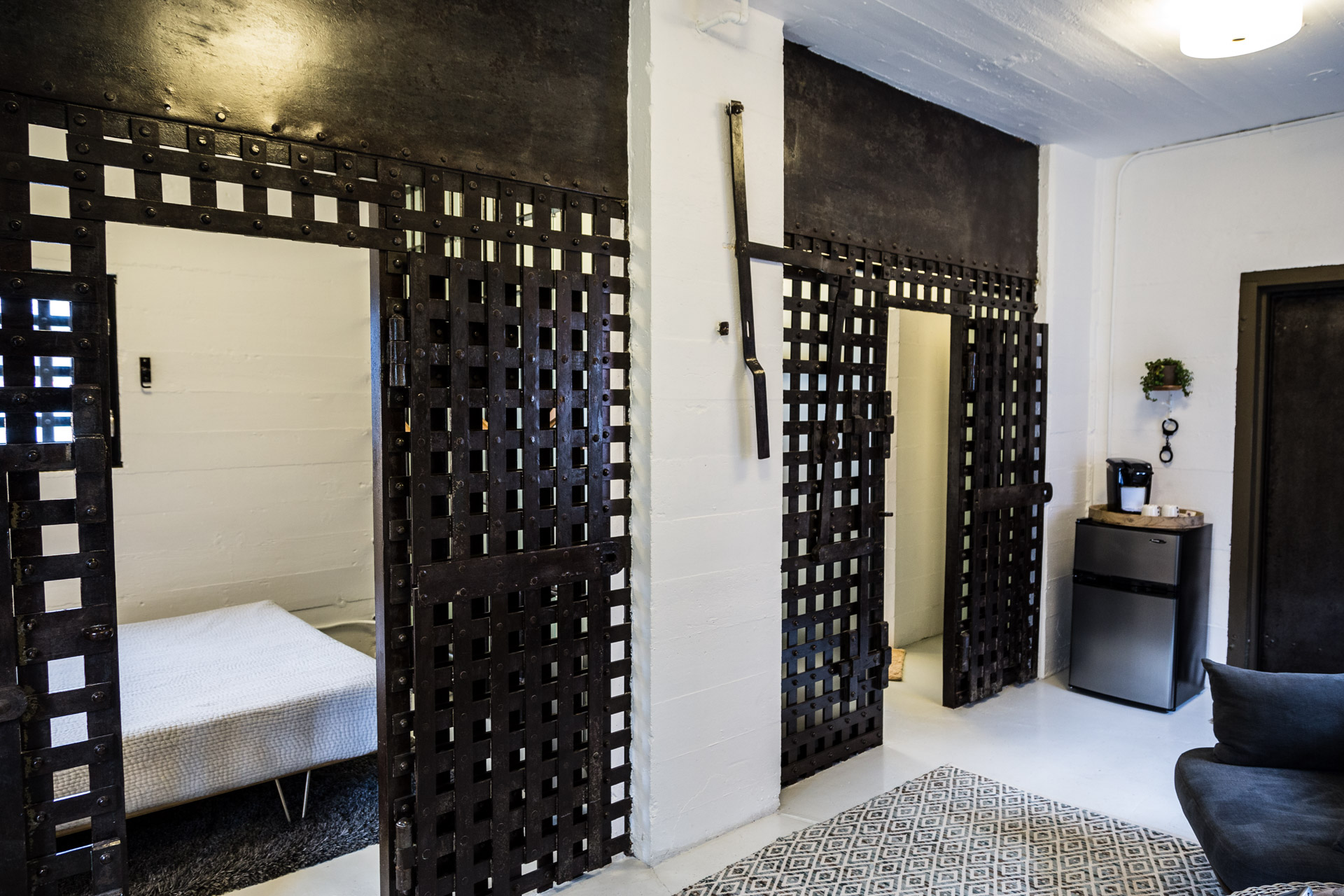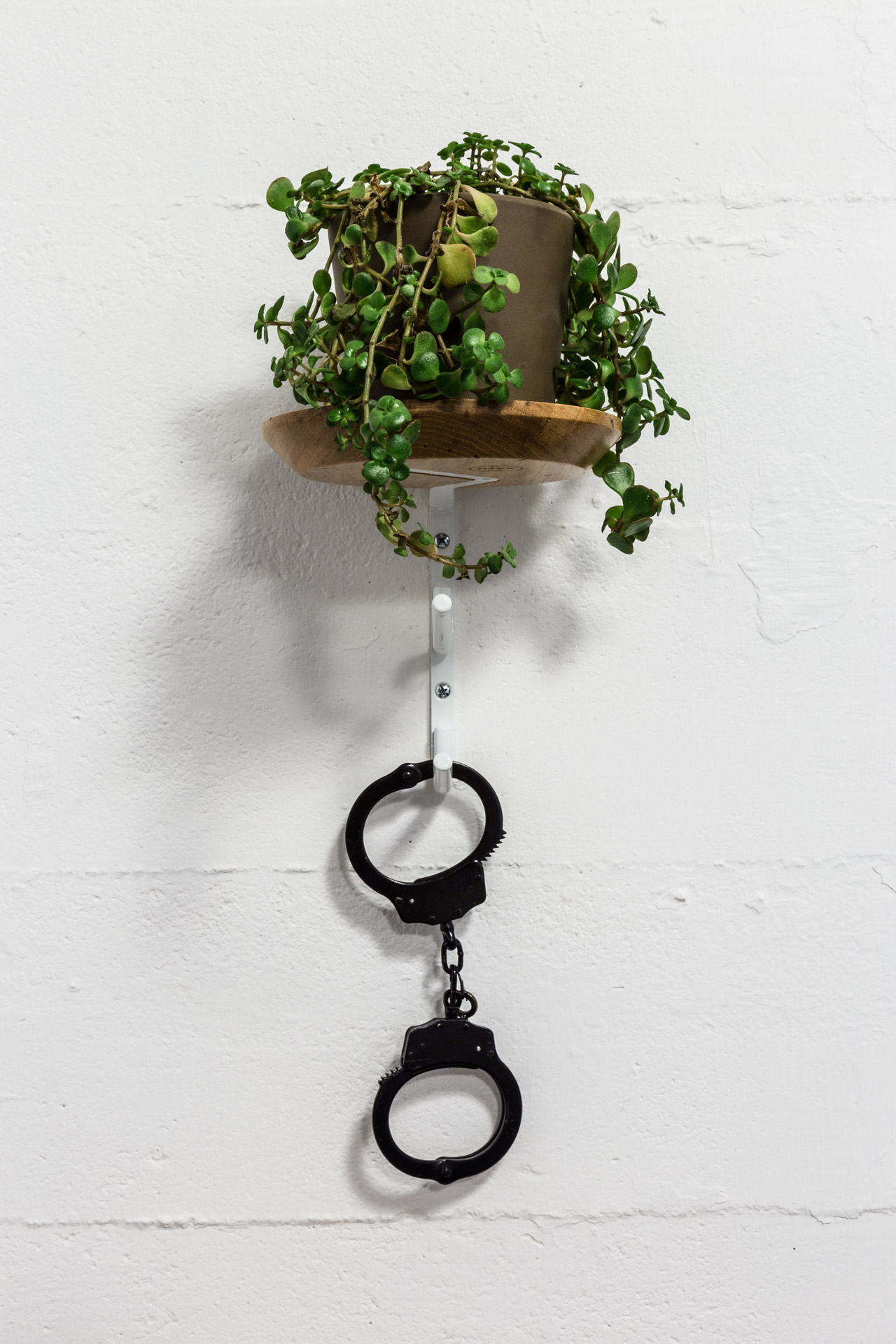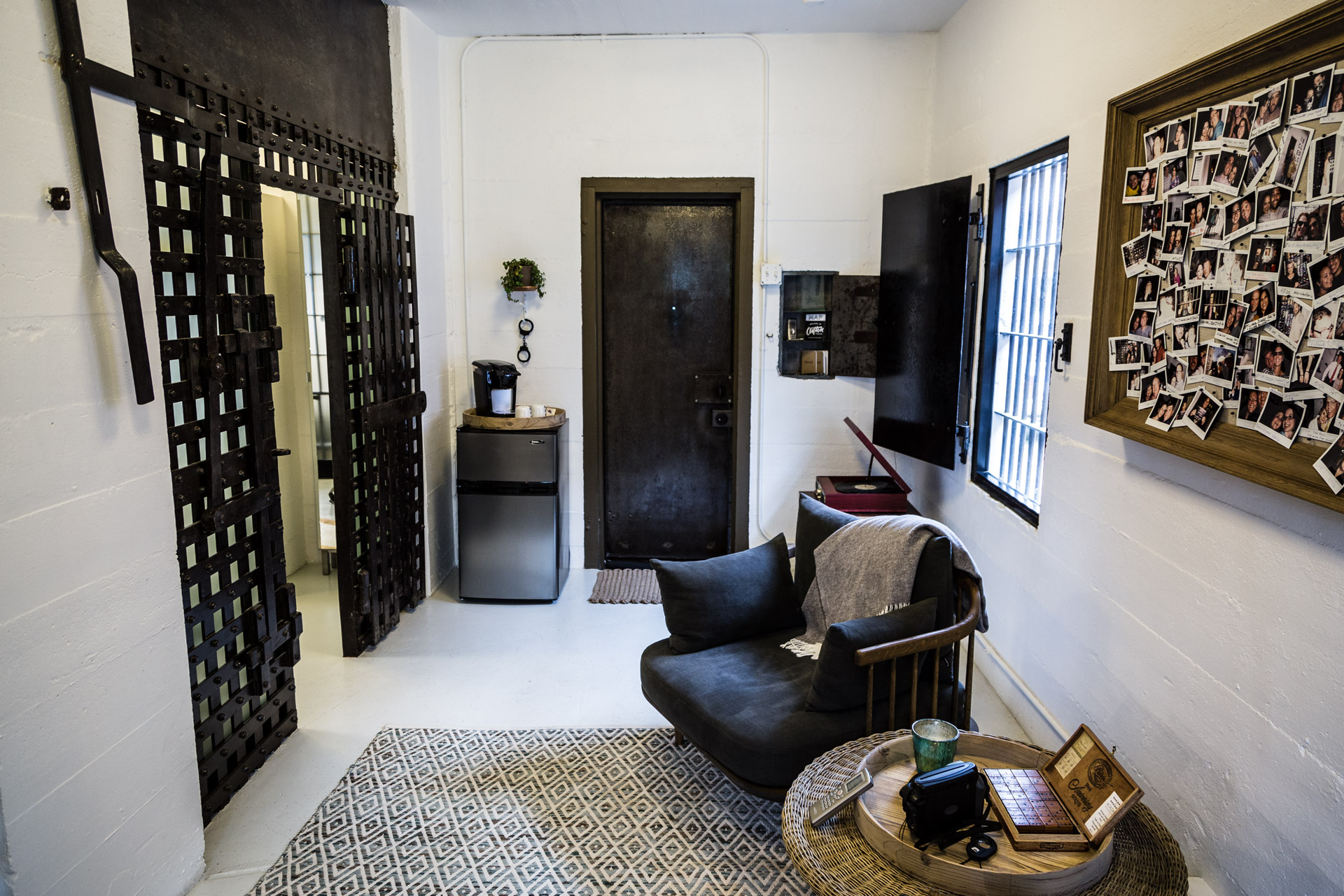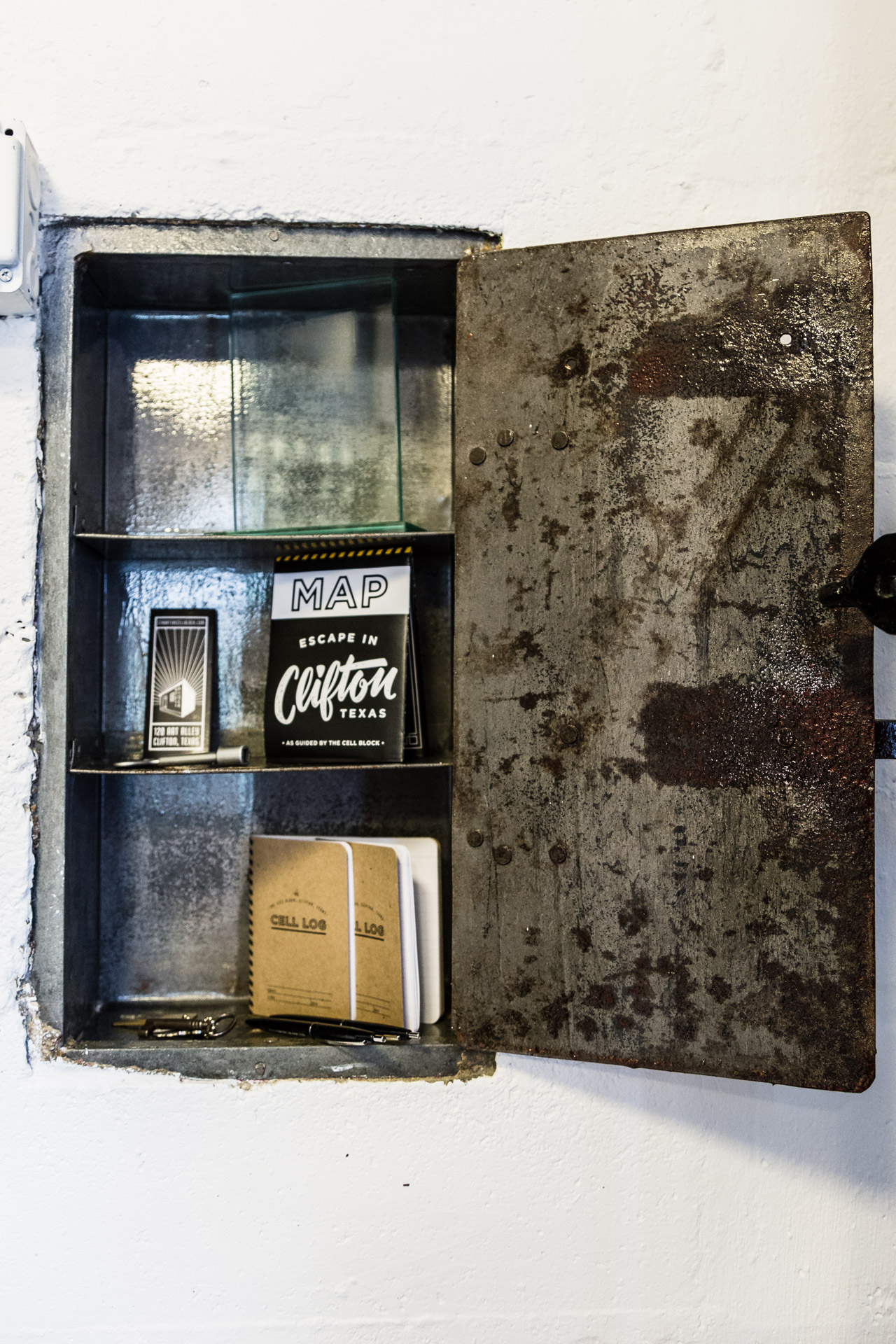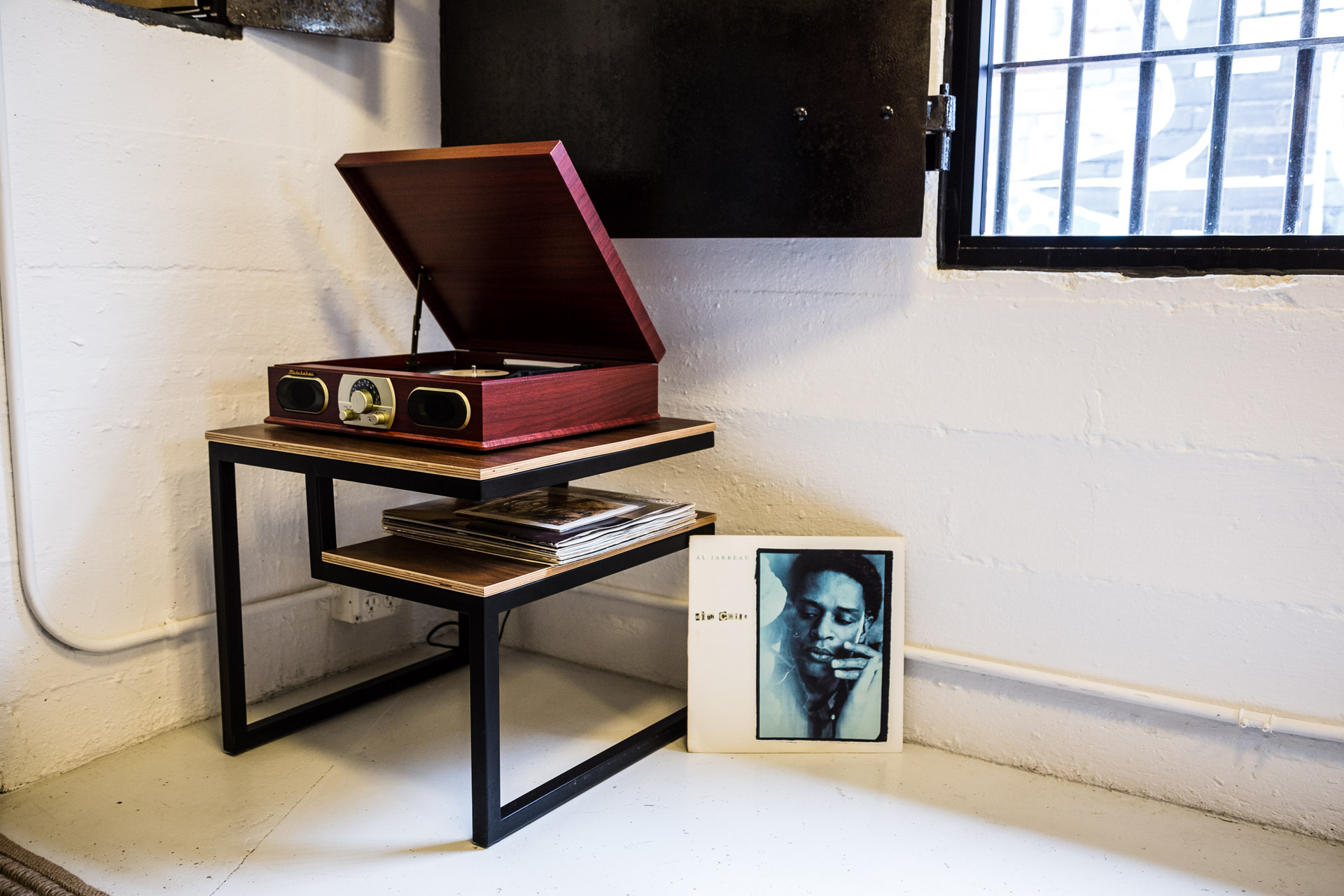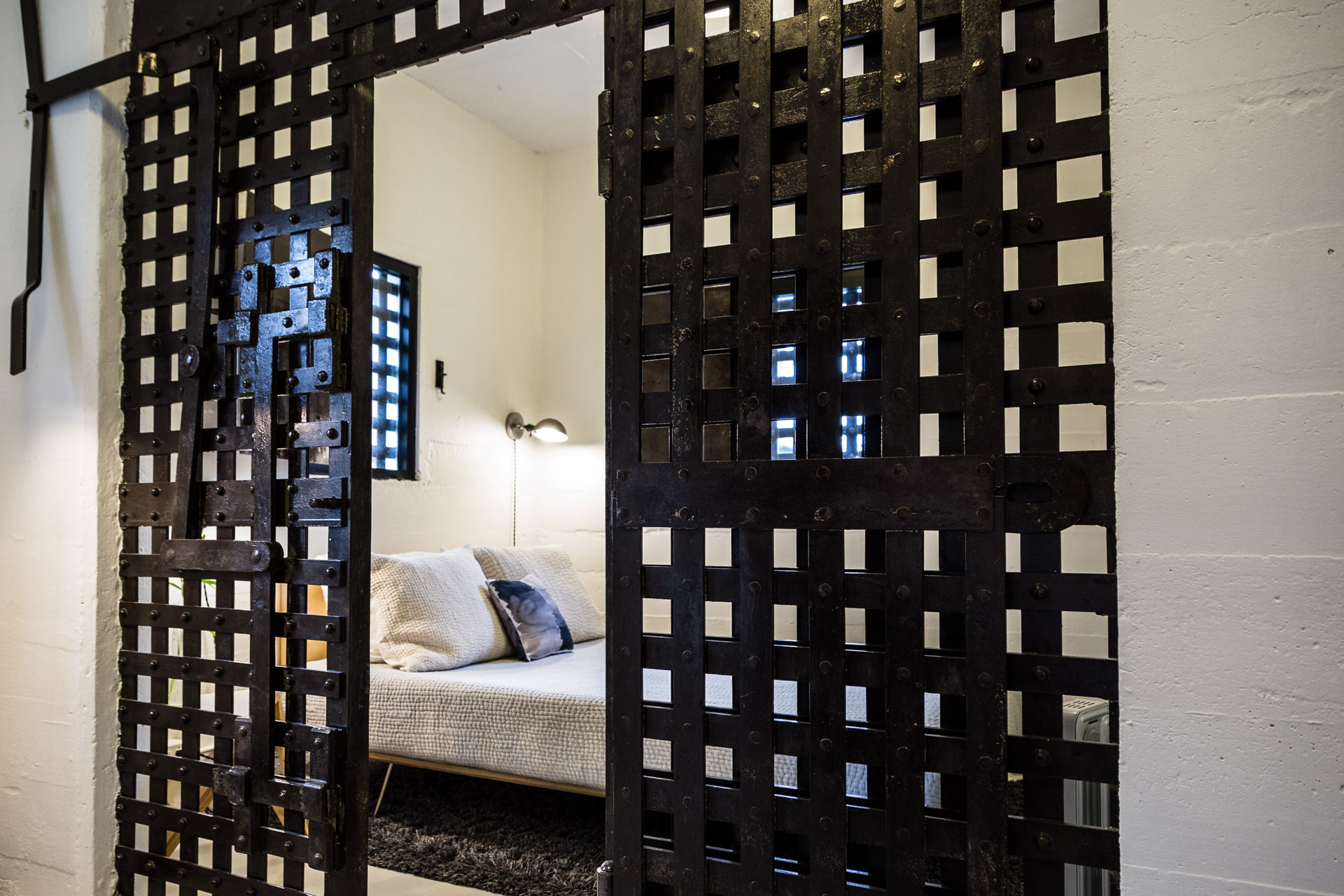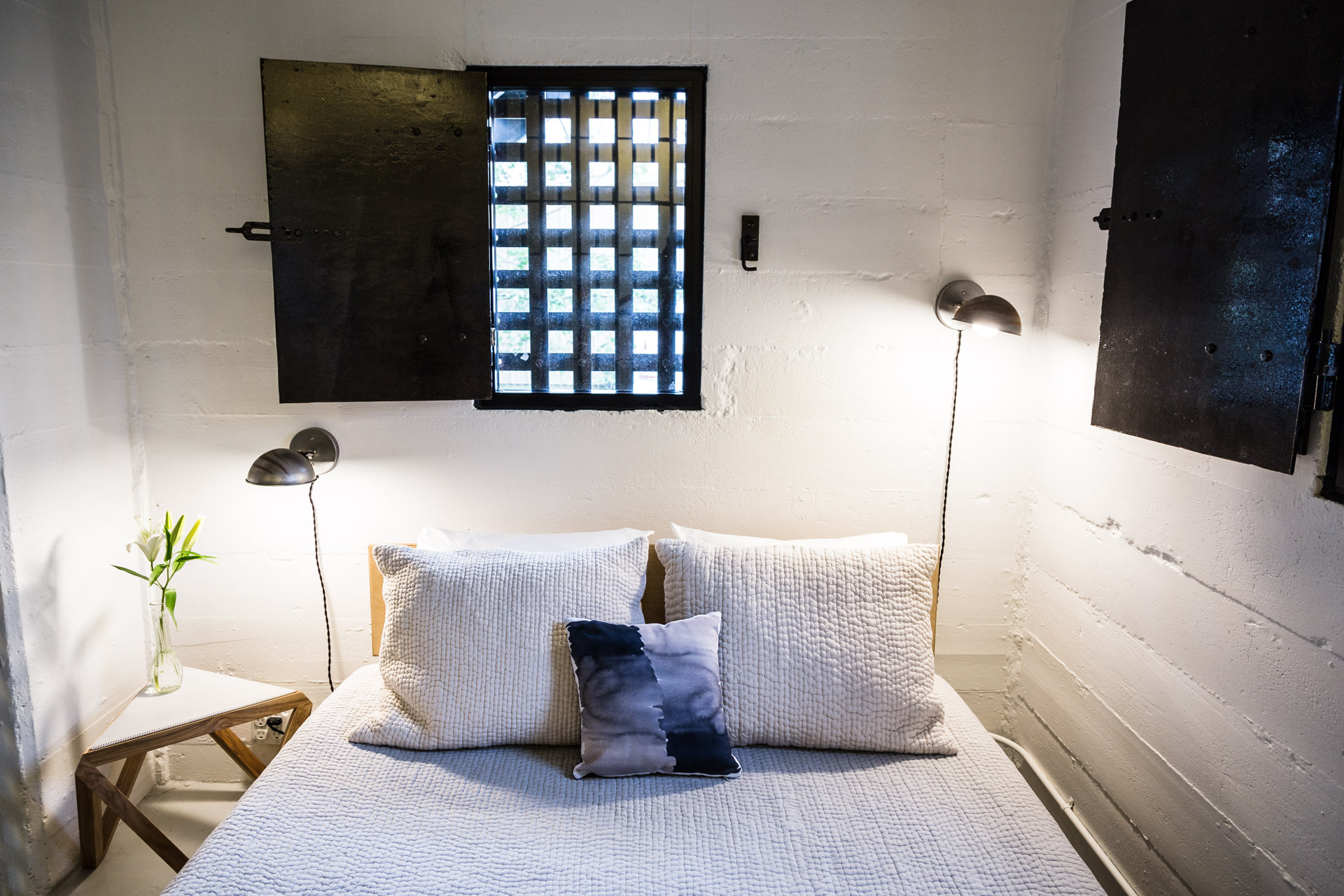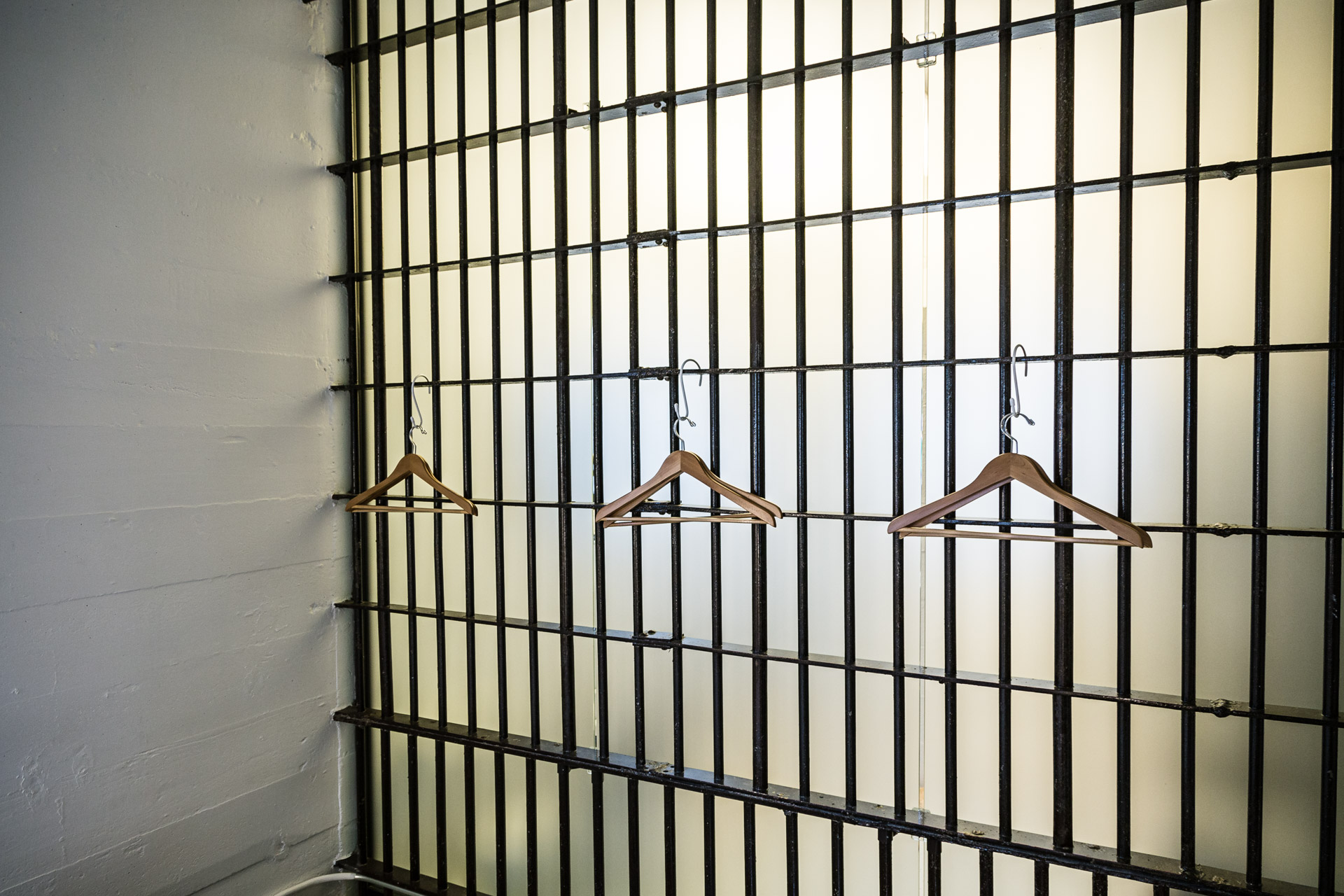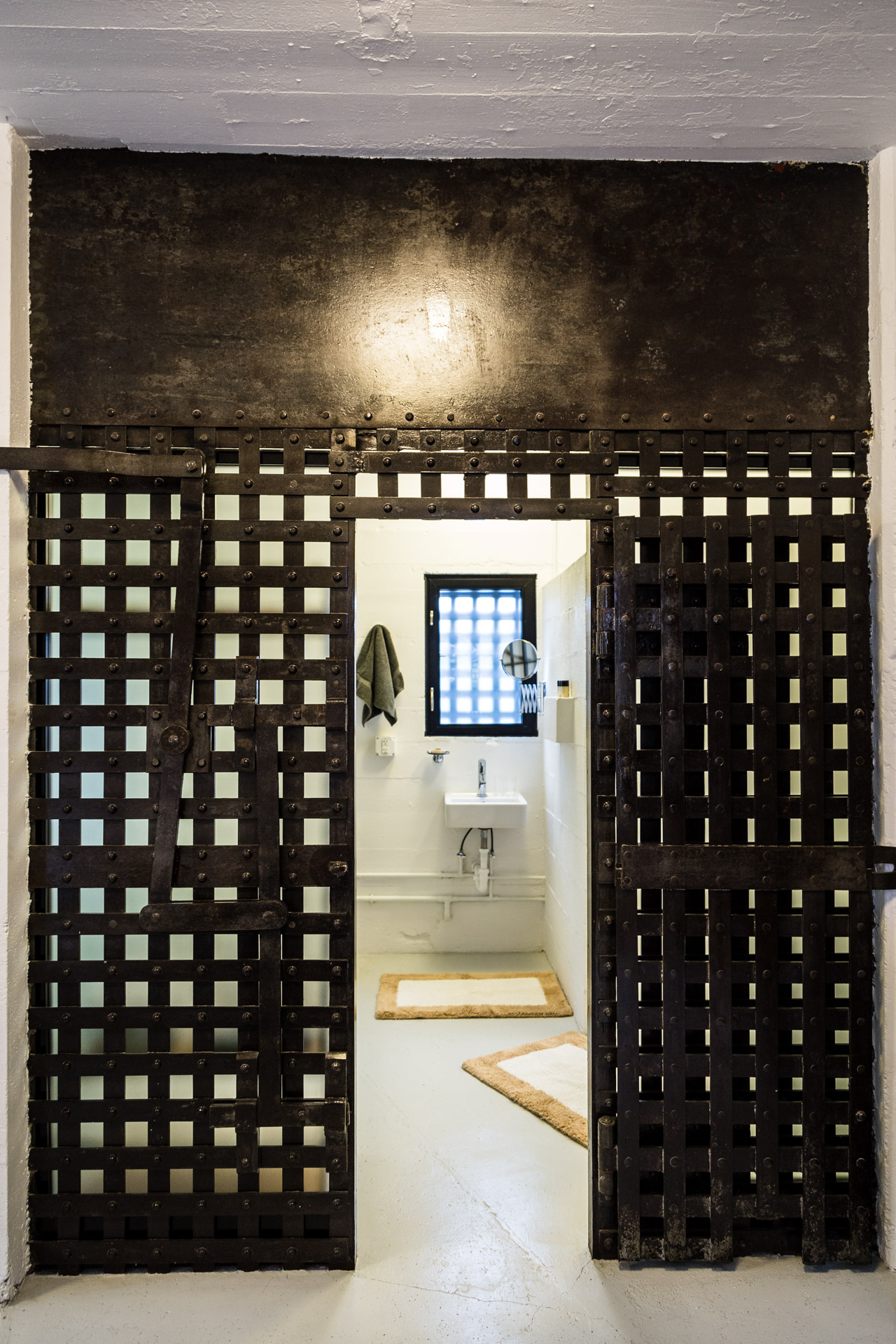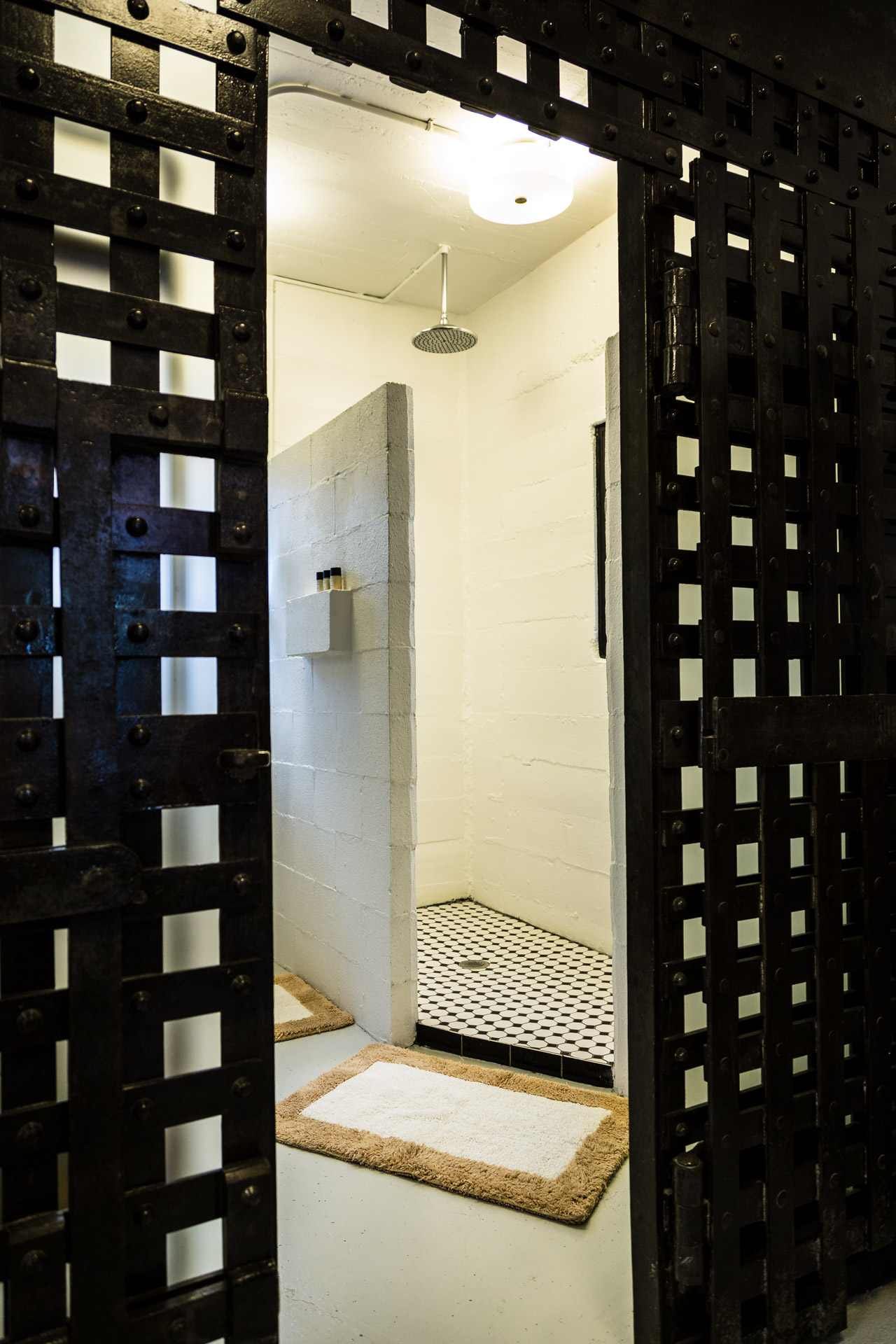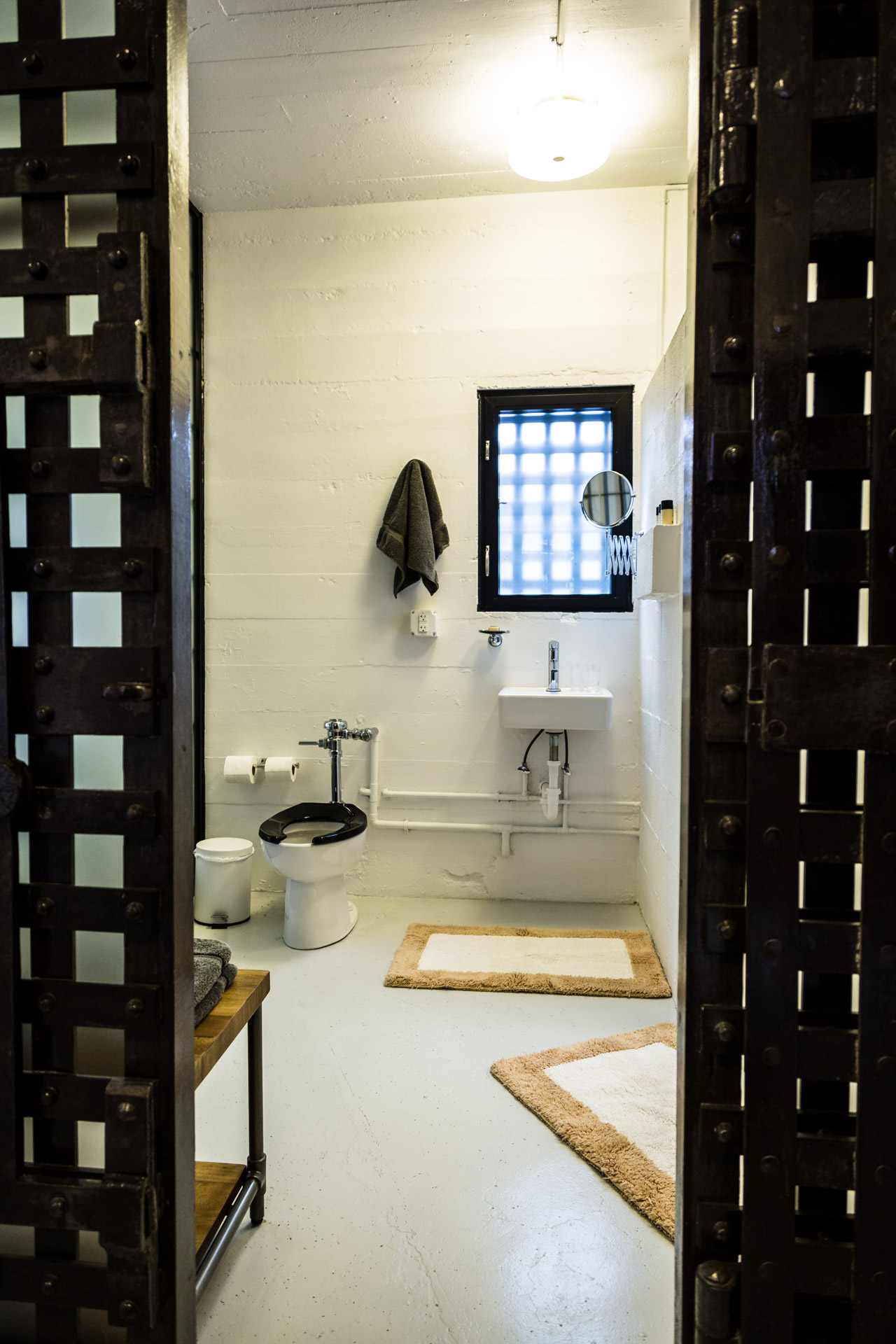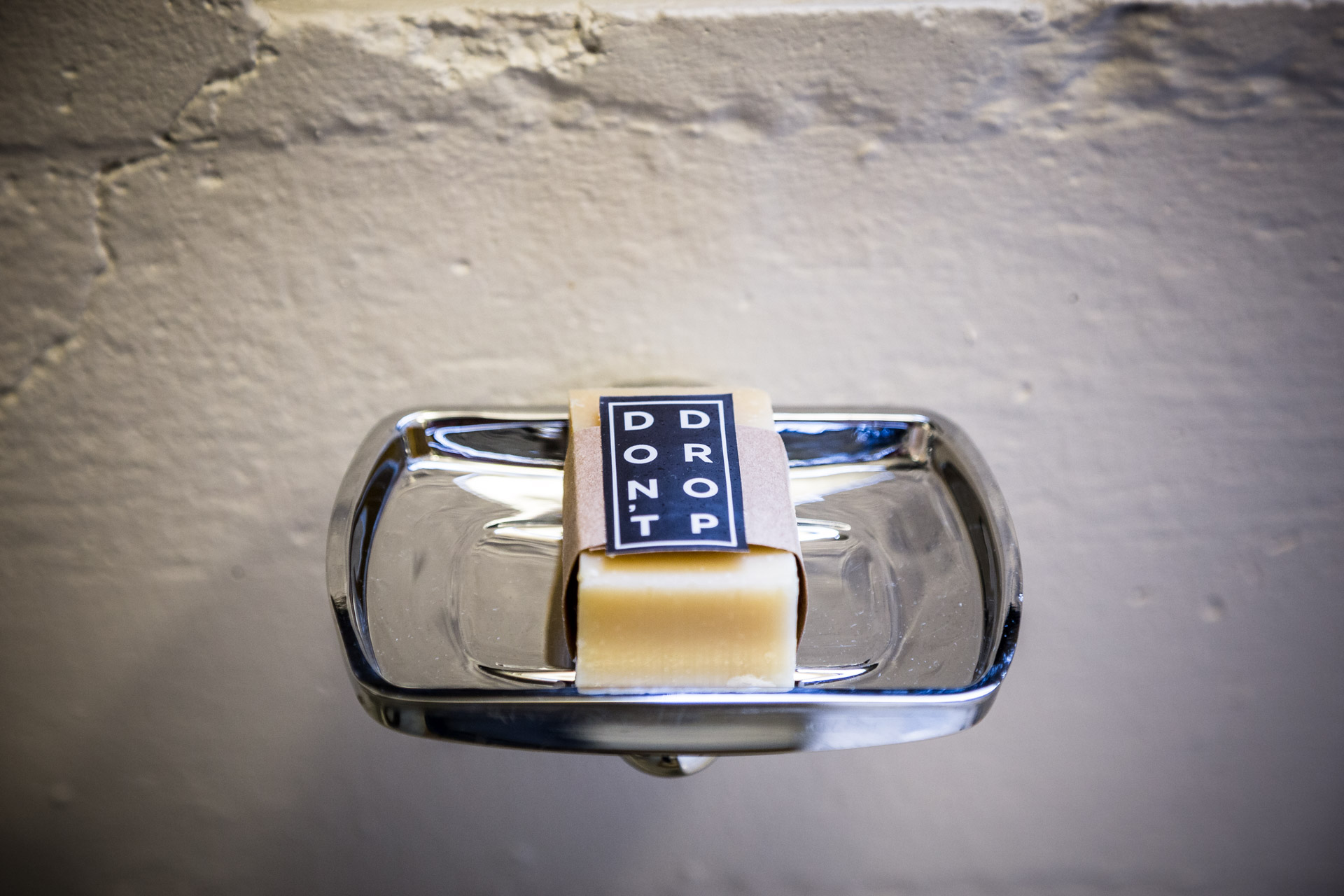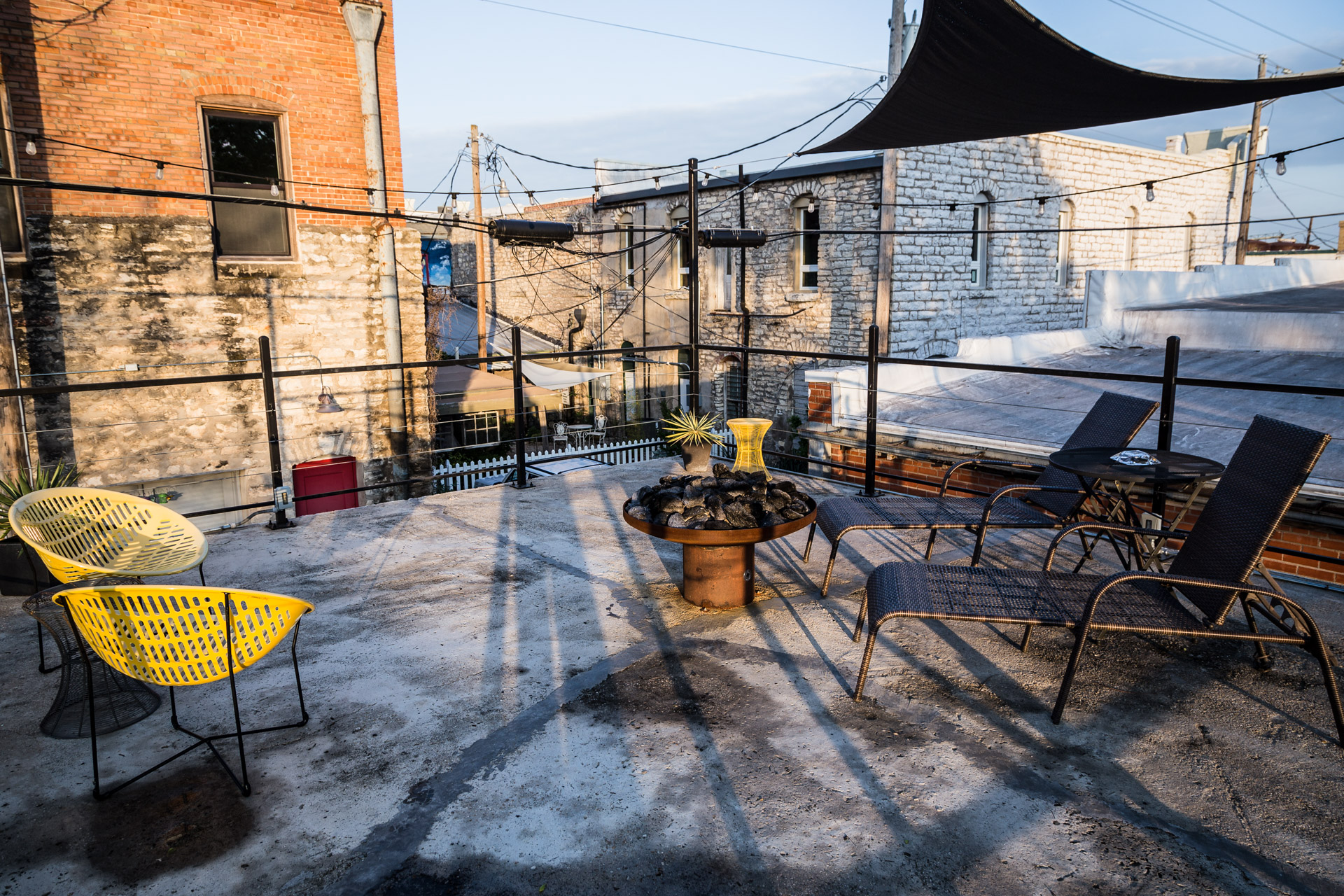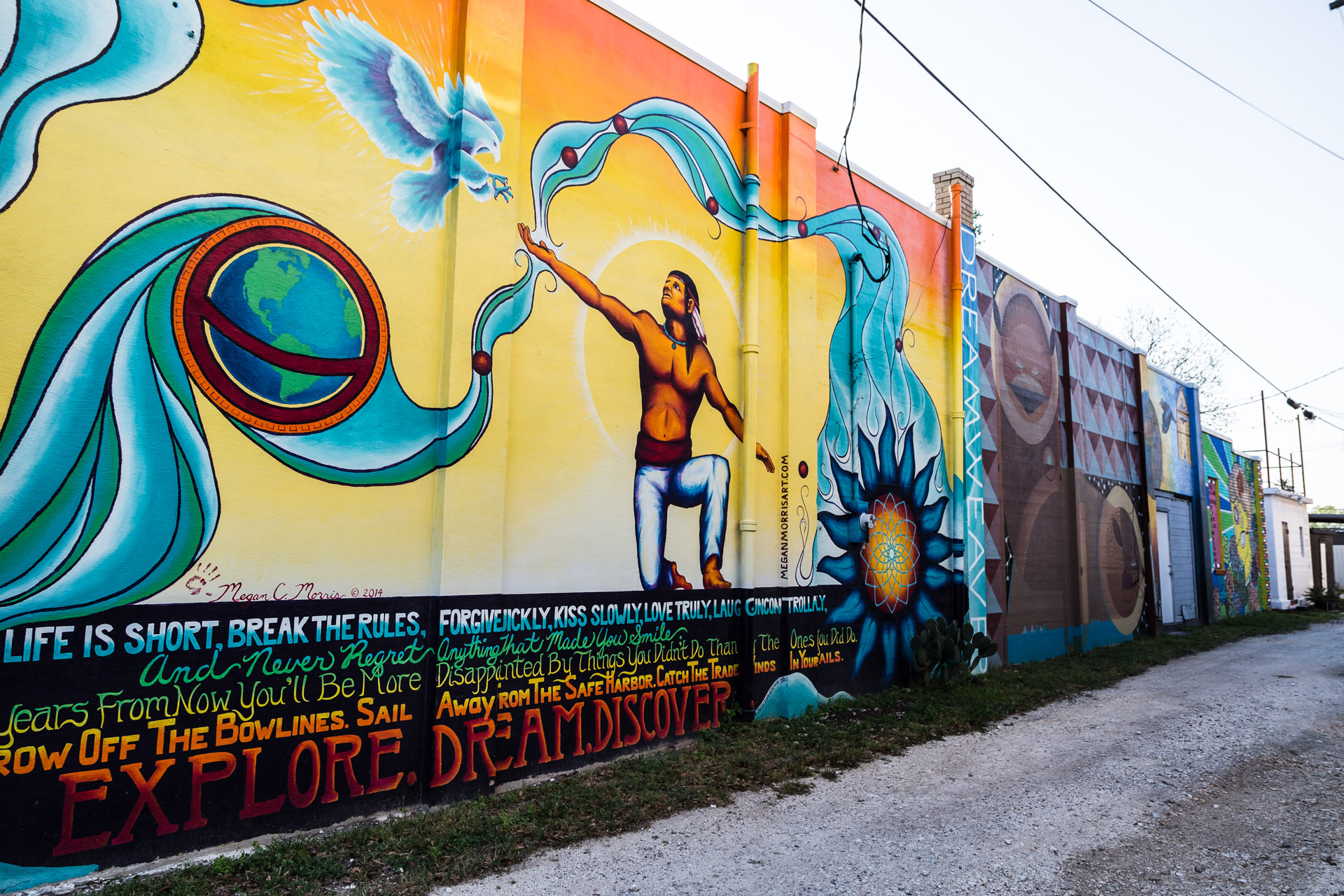 Would you stay in a hotel that used to be a jail? Leave a comment…we would love to hear what you think!
You might also like: