November 14, 2018
Exploring The Extreme Beauty Of Death Valley National Park
Hey everyone! Today we're sharing more photos of our September trip to Death Valley National Park! So after hiking the Badlands Loop when the temperature reached 112 degrees Fahrenheit…about 44 degrees Celsius (you can view that post here), we decided to spend the rest of our day doing short hikes that kept us in close distance to our much appreciated, air conditioned car. Our routine included driving to a scenic location and then sitting in our car for awhile to cool down before mustering up the strength to walk around a little bit in the extreme heat. And then when we felt like we were overheating, we would retreat back to our car again to cool down. We did this over and over again, but we didn't mind because that was one of the great things we found about this park…you really don't have to hike long distances to experience the gorgeous landscapes! Though in the summer and fall months, we highly recommend an air conditioned car!
Salt Creek Interpretive Trail: This was a beautiful one mile boardwalk loop that revealed some amazing mountain views and colorful vegetation. Although it was super dry when we were there, we heard that this trail in the spring usually has a creek that houses the endangered pupfish which are tiny creatures that can surprisingly survive in these harsh conditions. Hopefully, we can see them next time we are in Death Valley!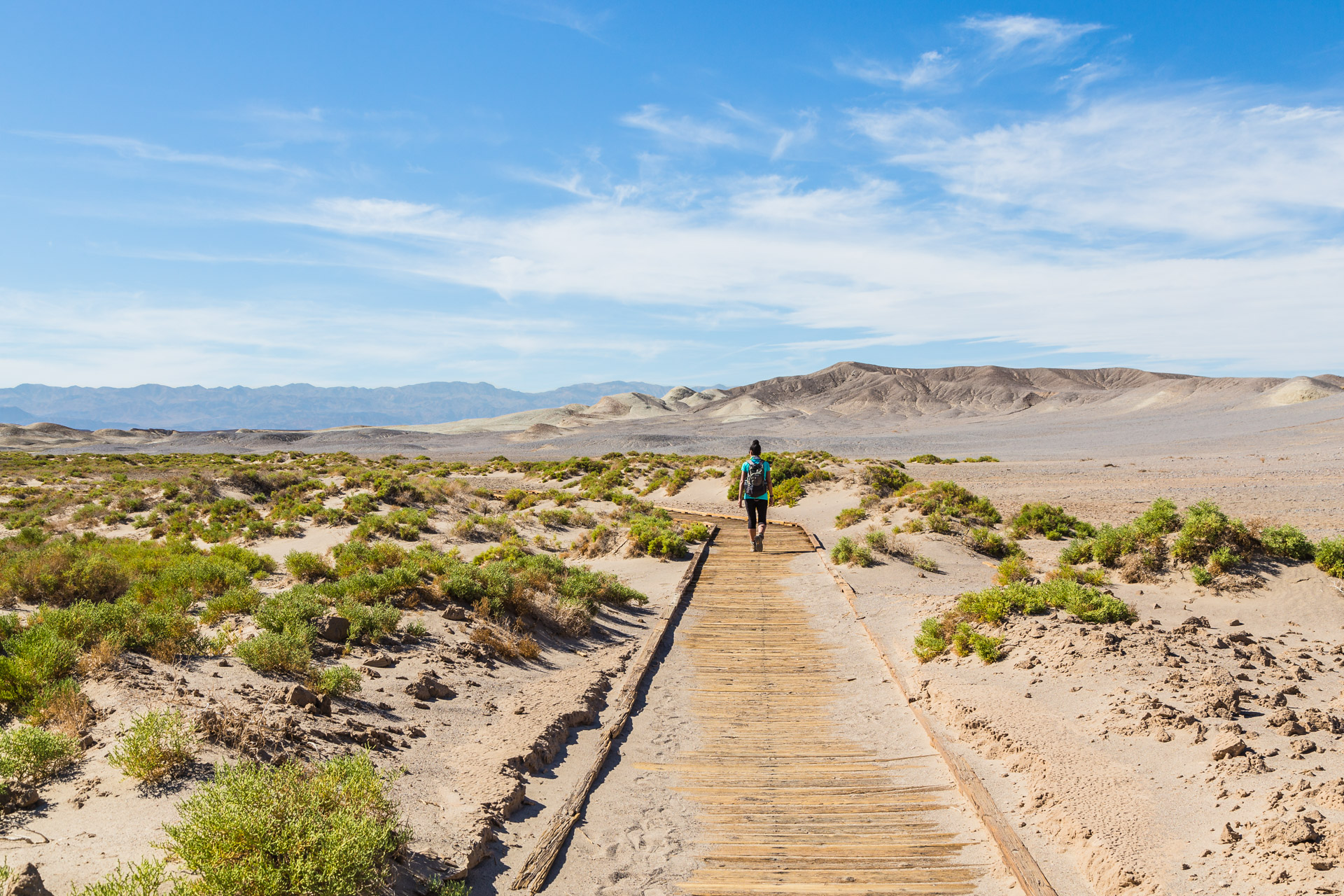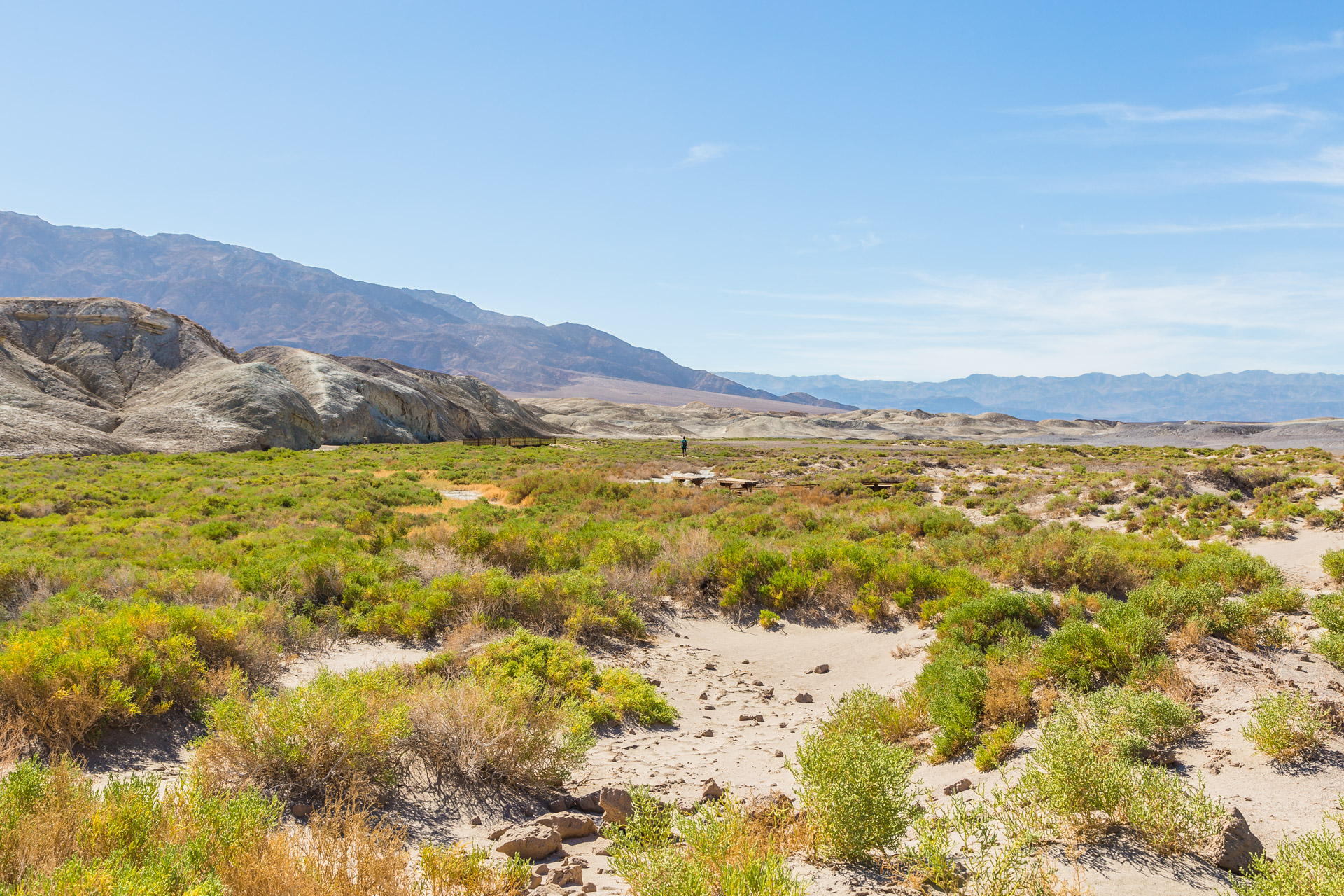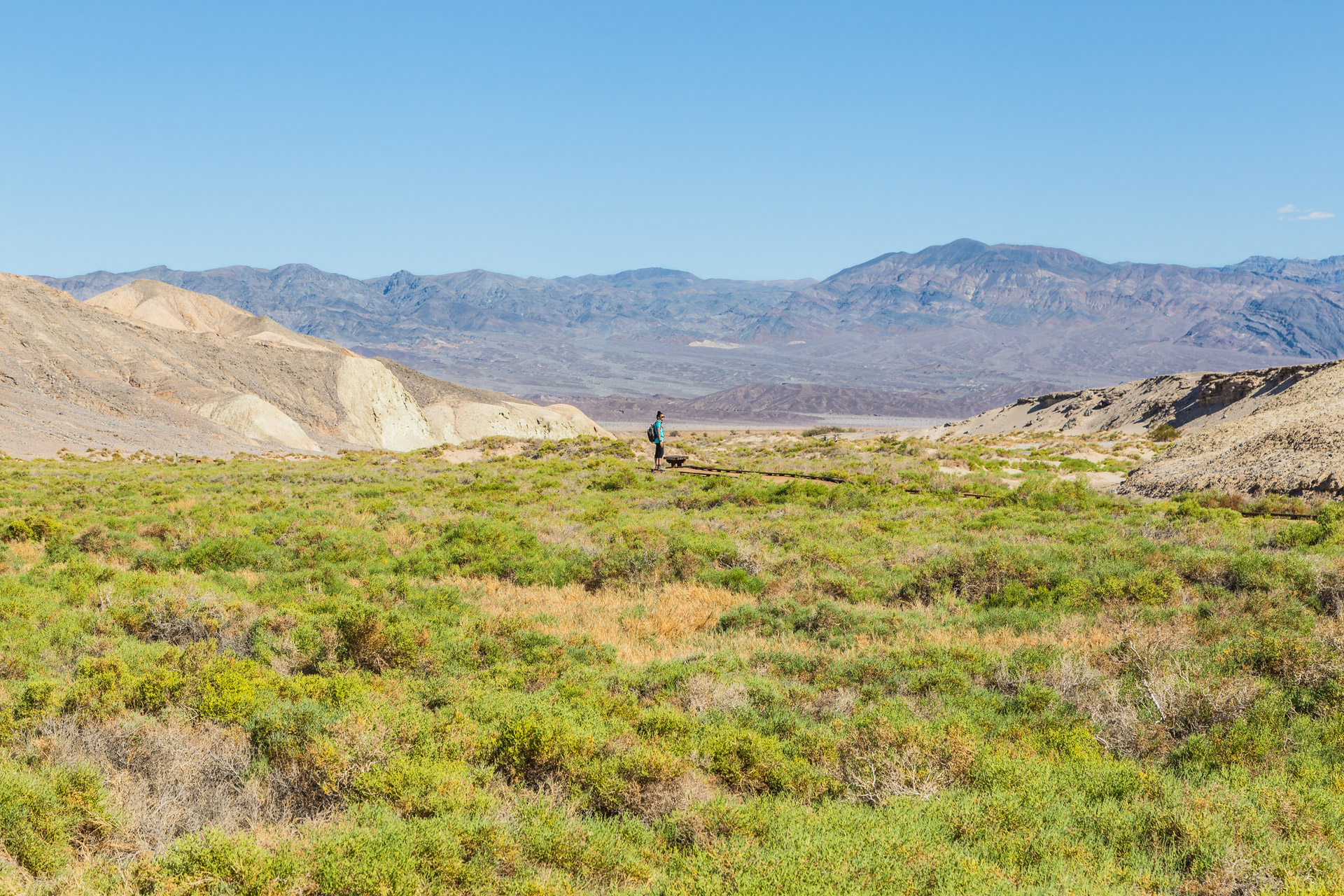 Zabriskie Point: This place is by far one of the most beautiful viewpoints we've ever seen! With just a short walk from the parking lot, we saw endless views of colorful badlands and the Black Mountains off into the distance. After visiting this lookout, we are not surprised this place is considered one of the most visited parts of the park!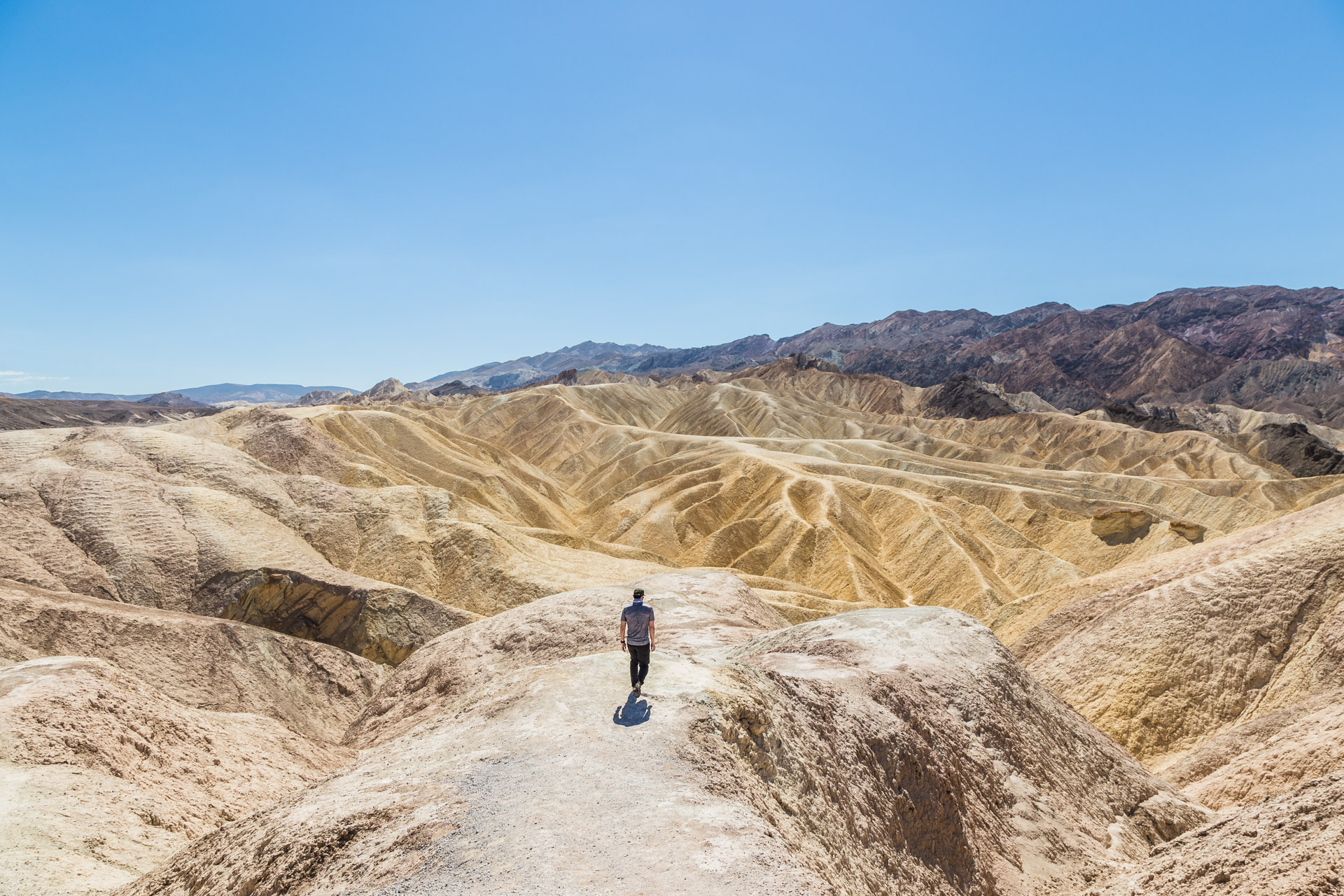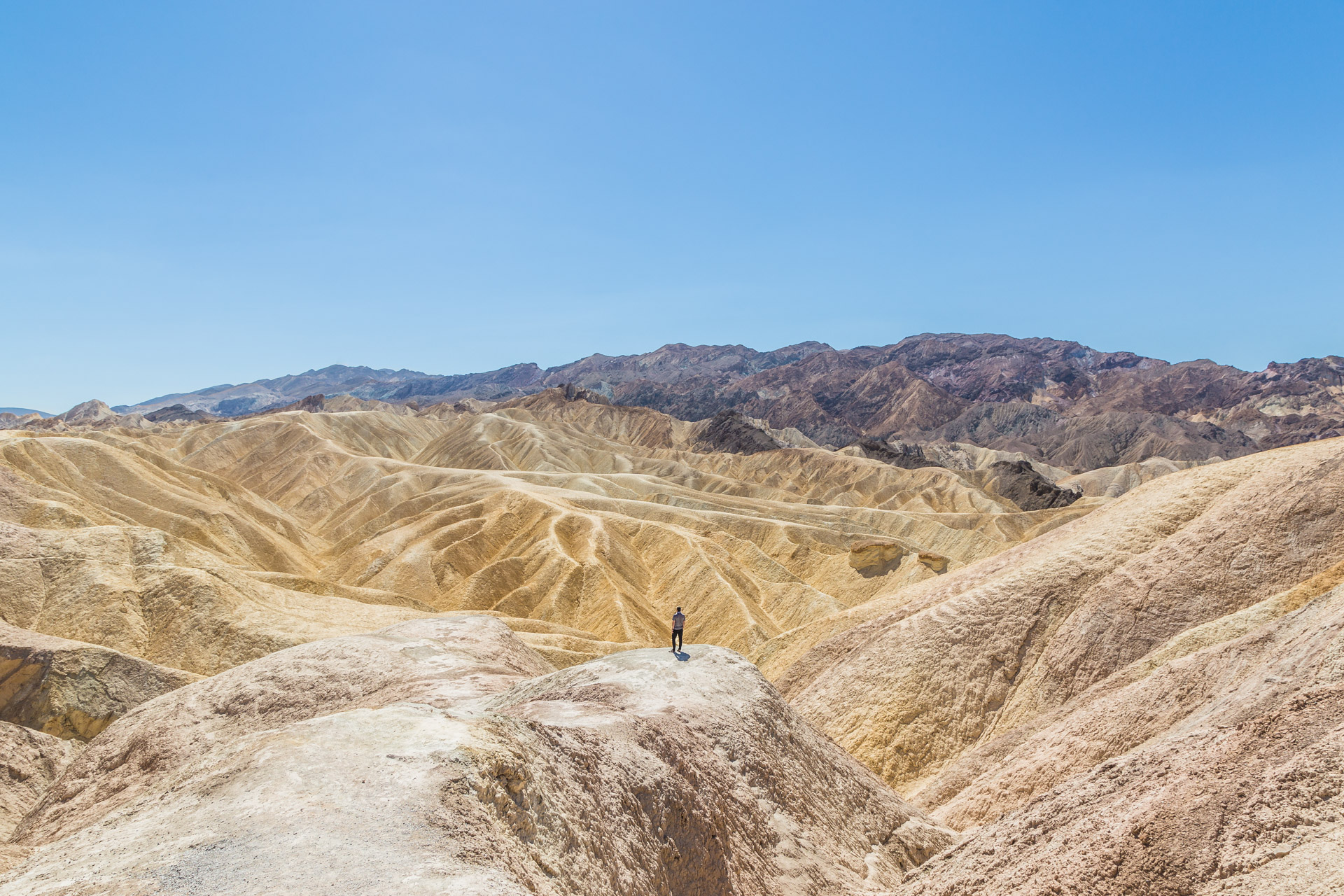 Mesquite Flat Sand Dunes: The sand dunes at Death Valley were amazing to see especially with the gorgeous mountains as a backdrop. There was no official trail at this site because the sand is always moving which made it fun to just head from the parking lot onto the silky sand in whatever direction we wanted!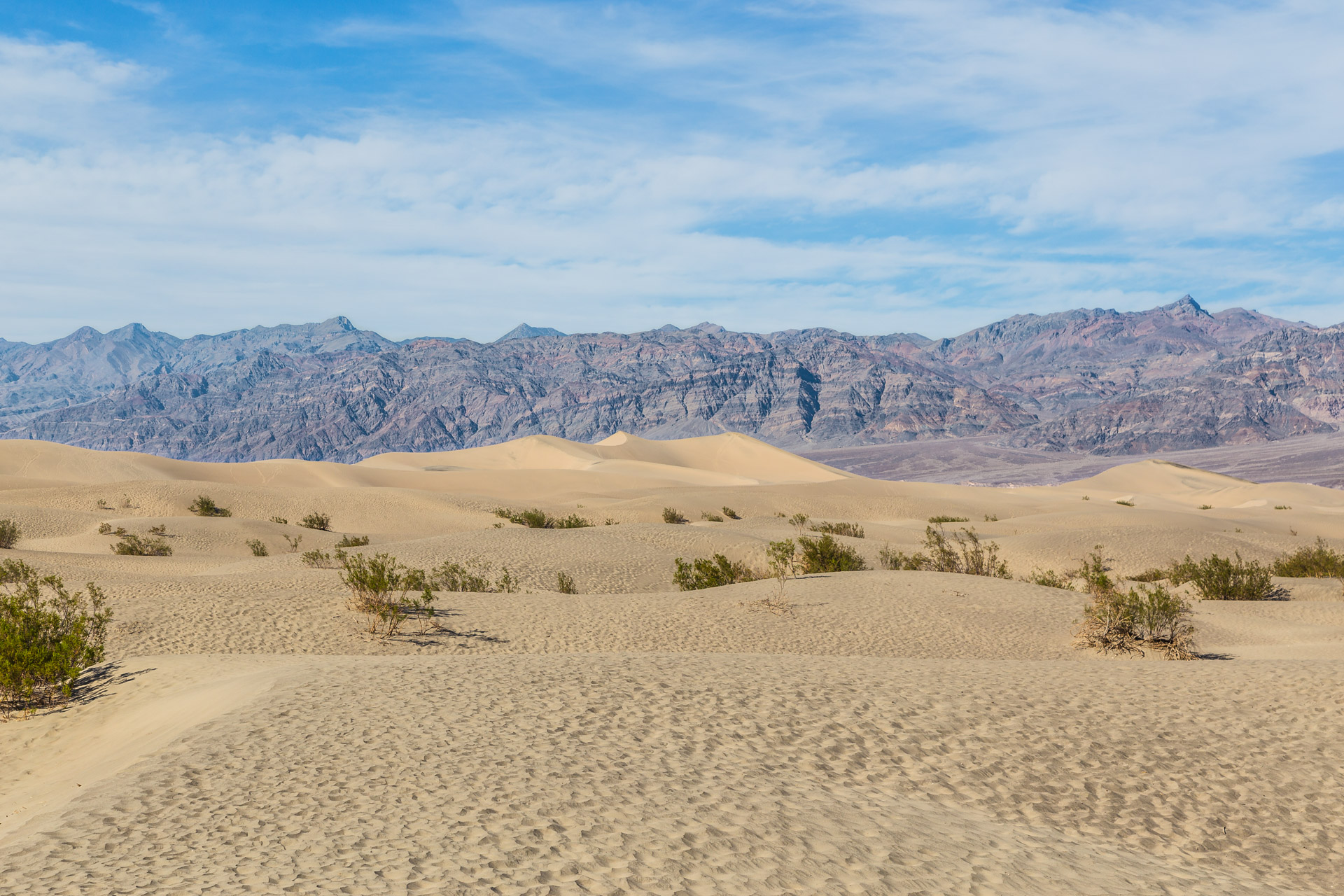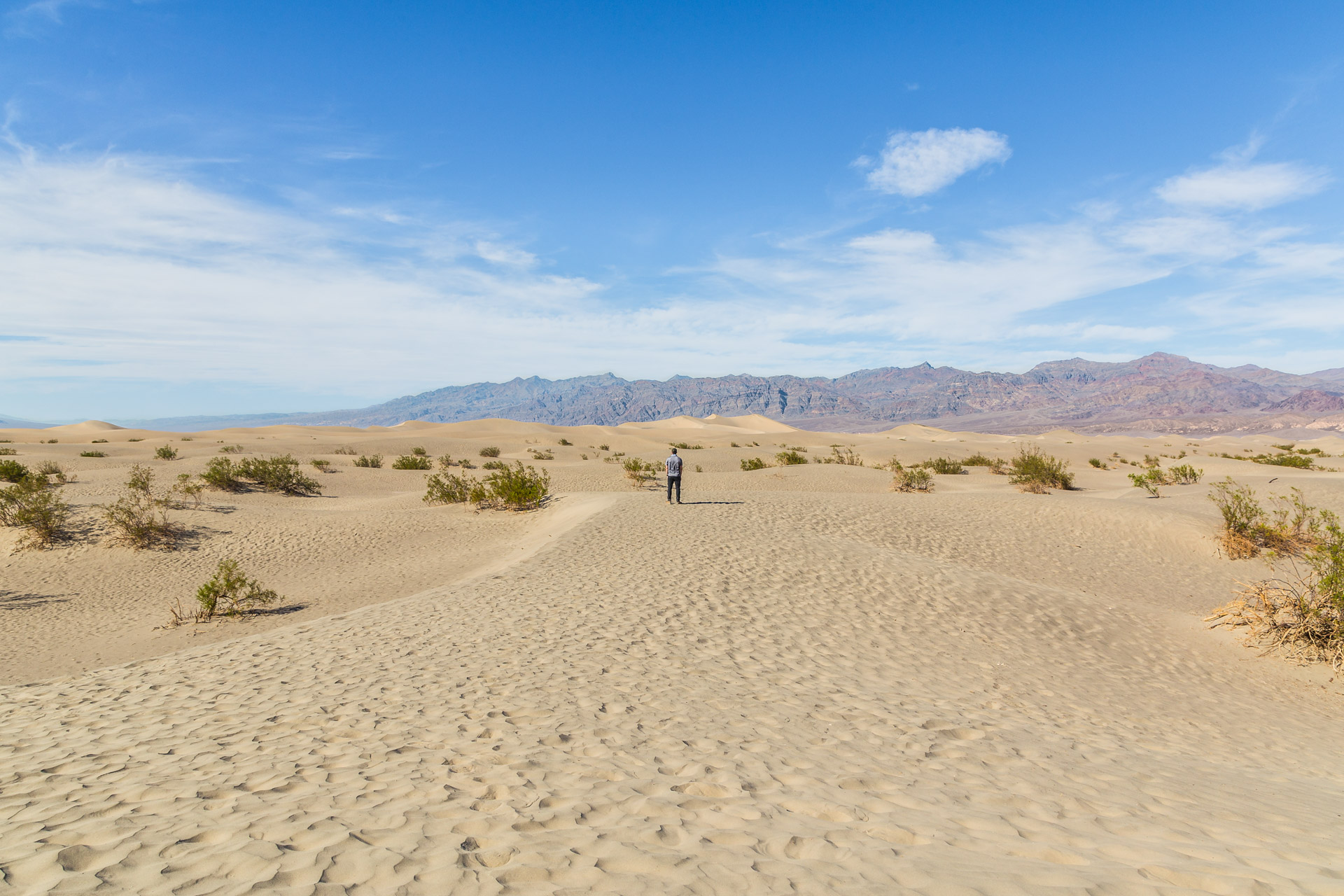 Mosaic Canyon Trail: We only completed about one mile of this four mile hike because it was still hot outside even in the shade, but we were still able to experience the part of the trail where the smooth marble rock narrowed and the canyon walls towered above us!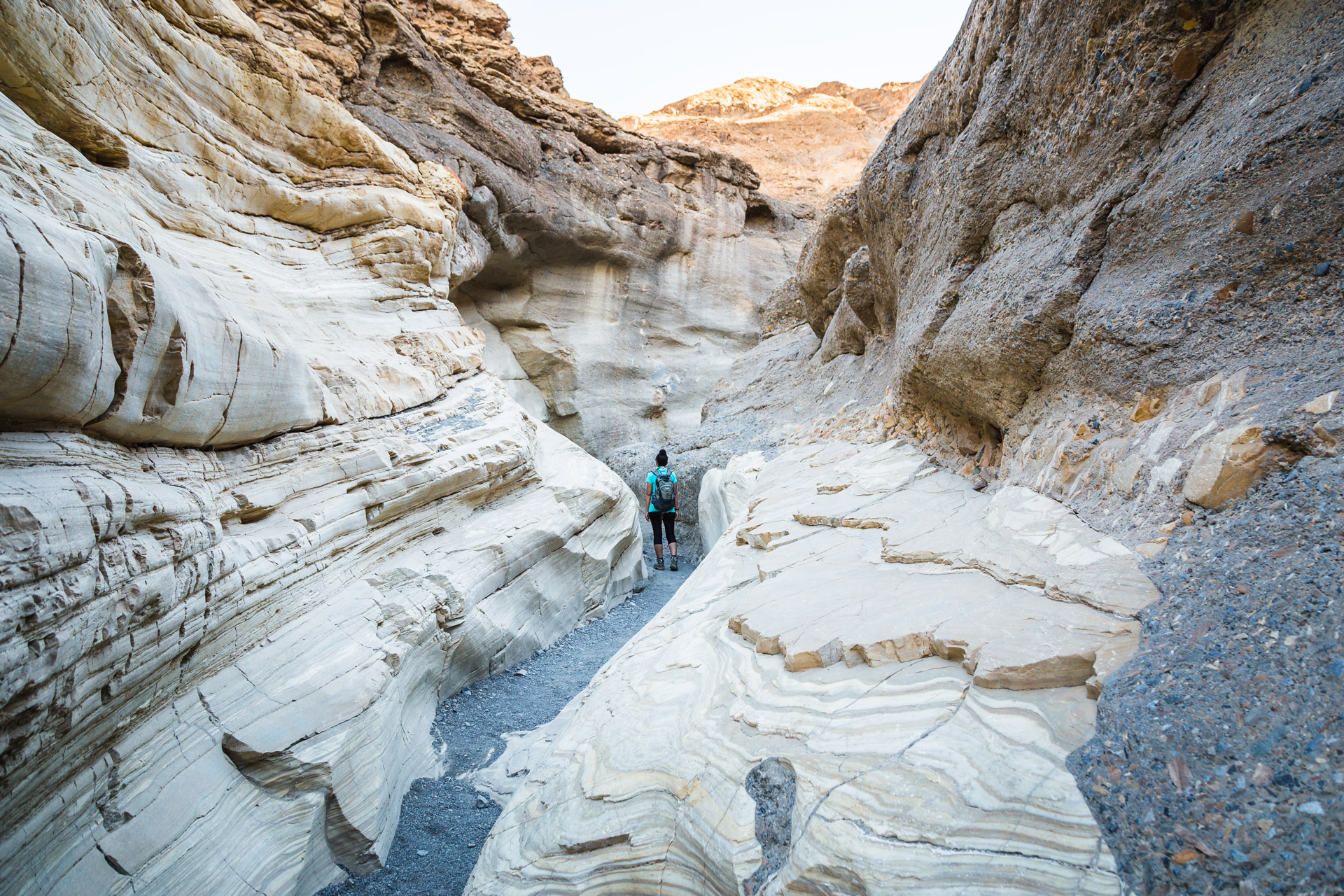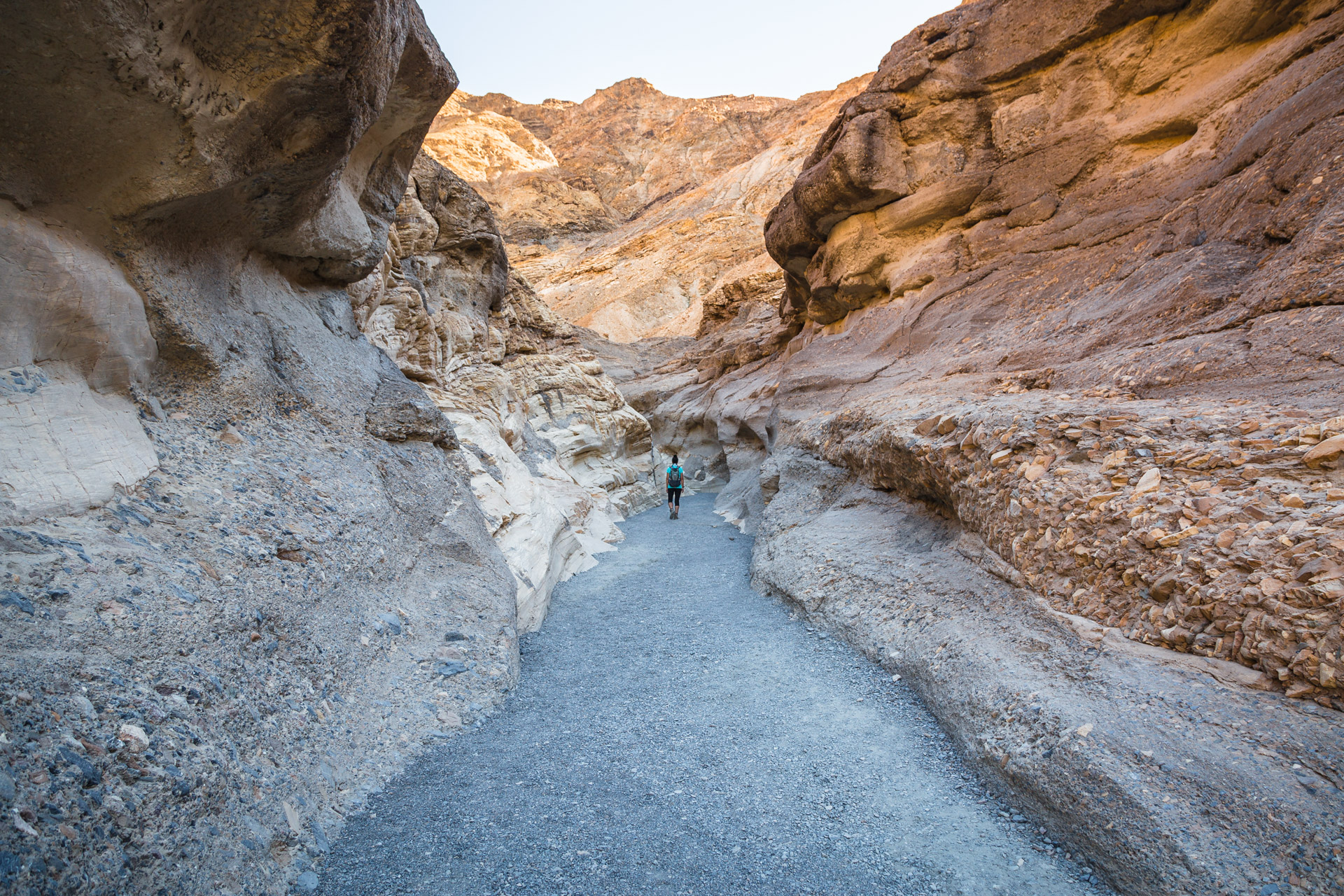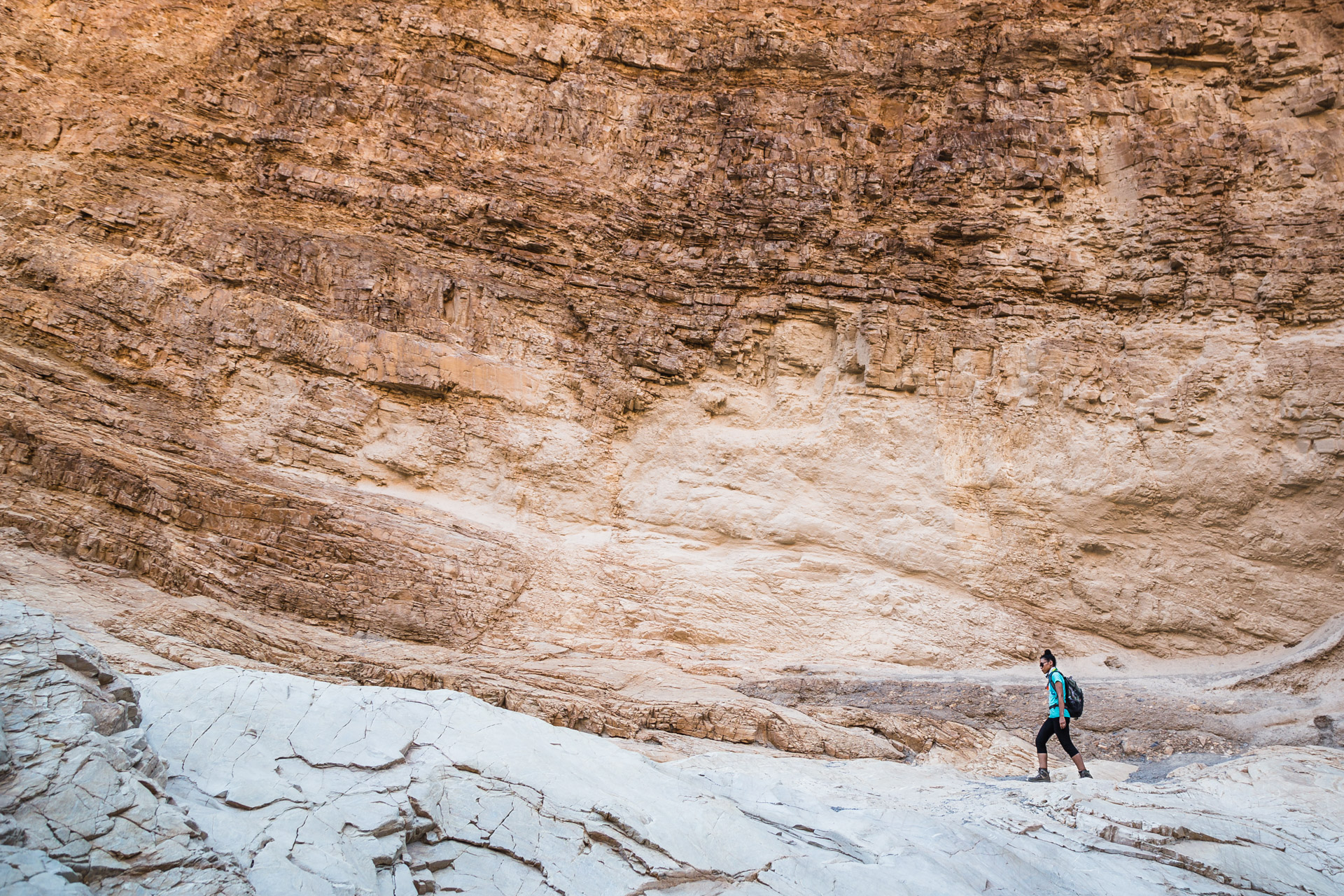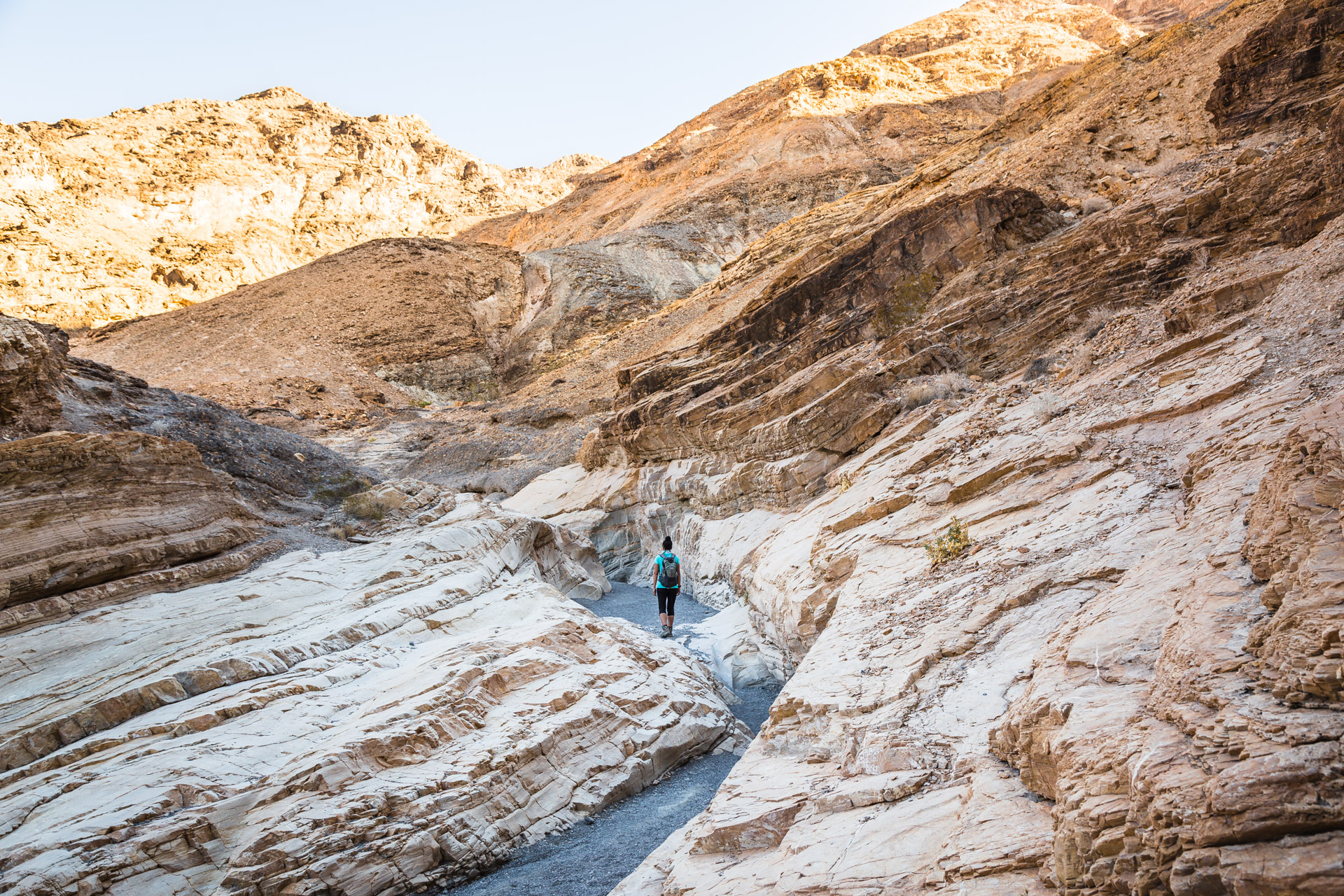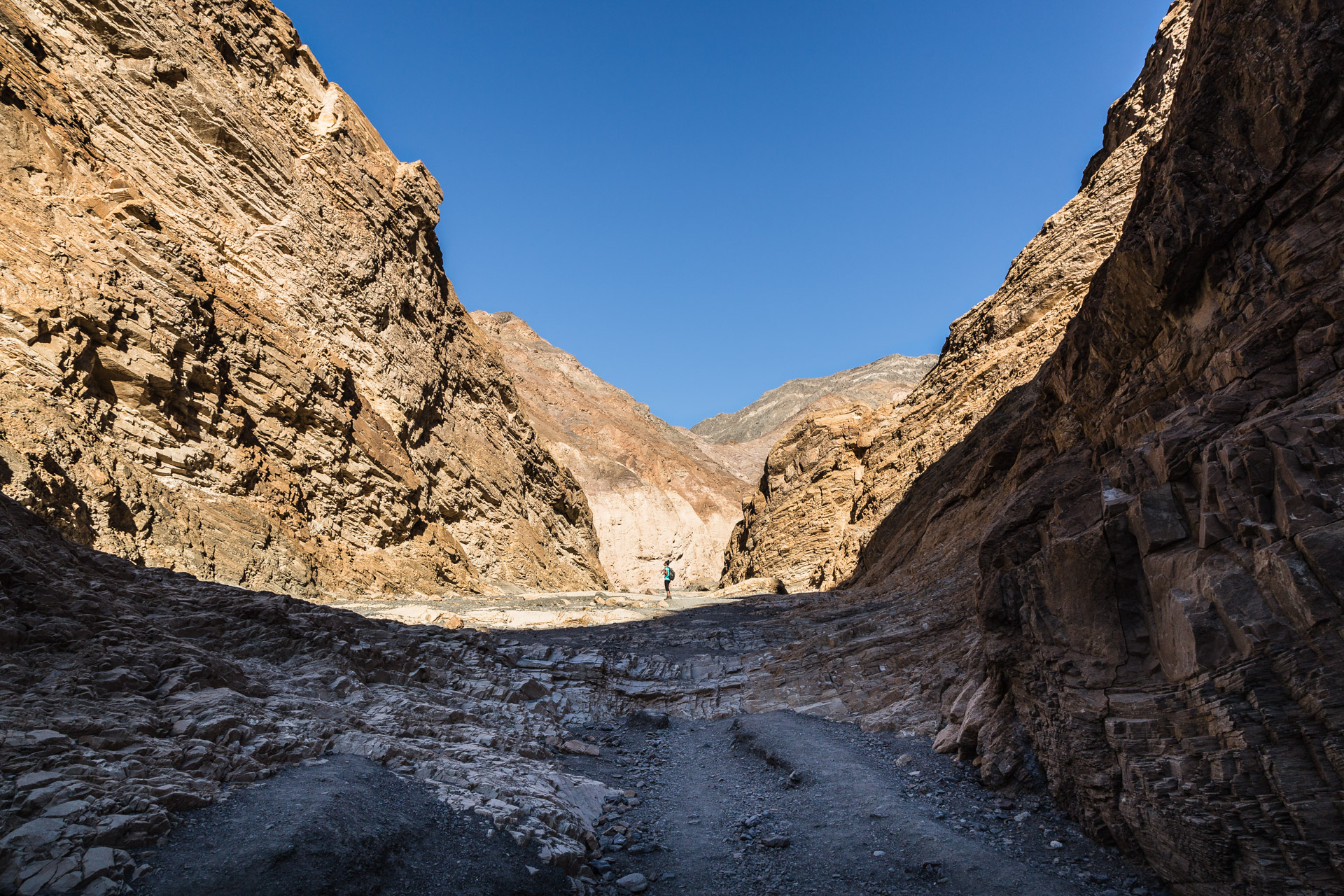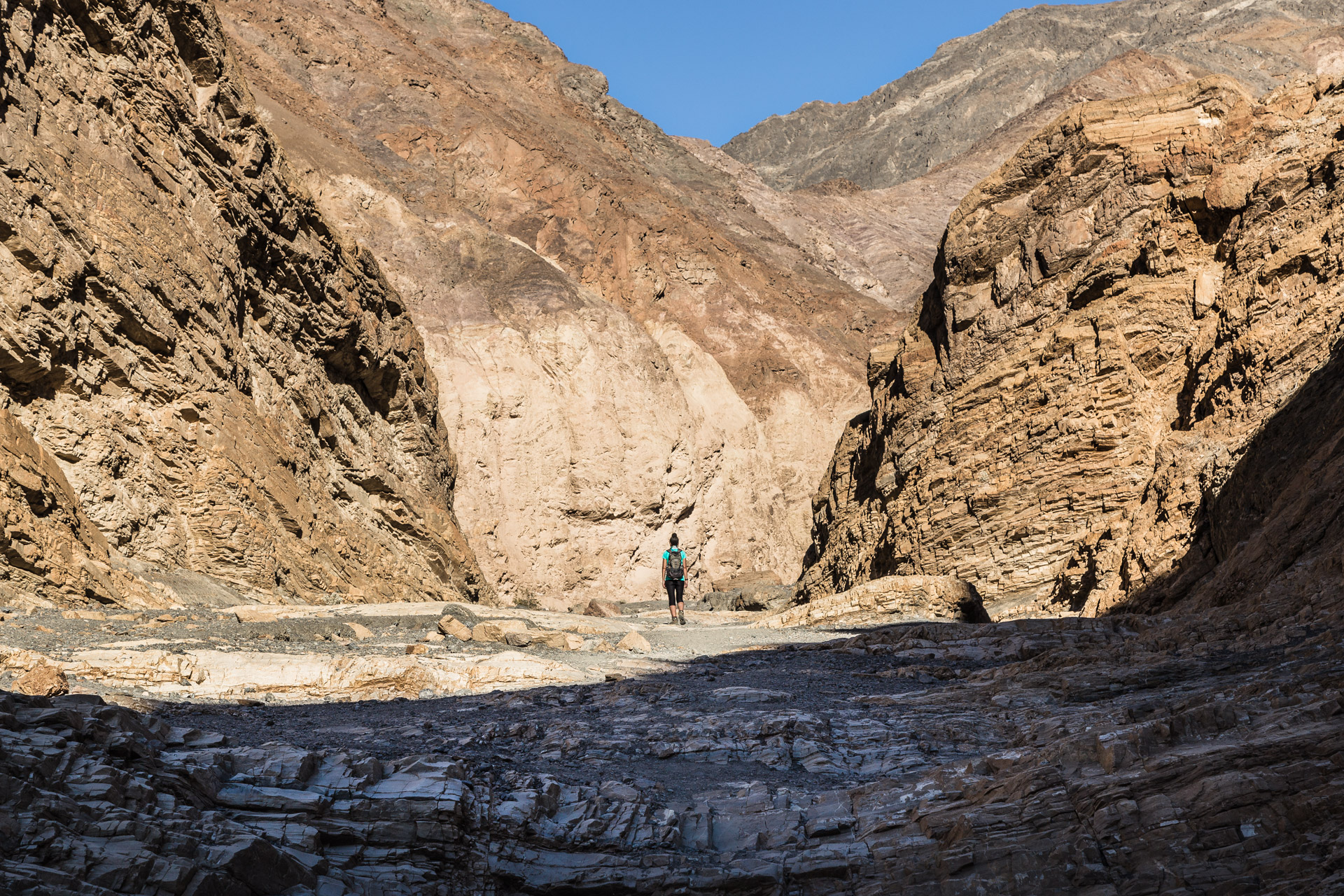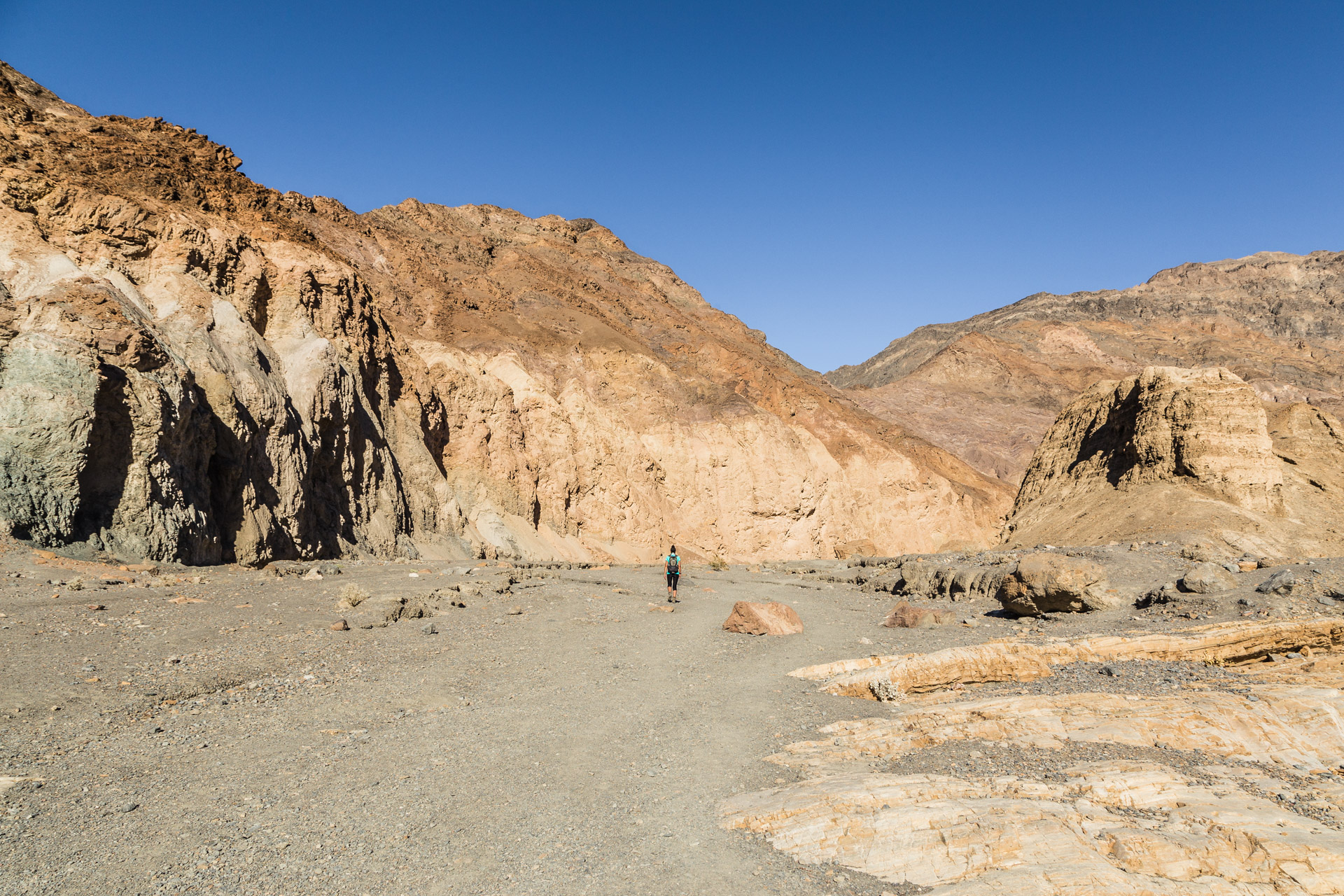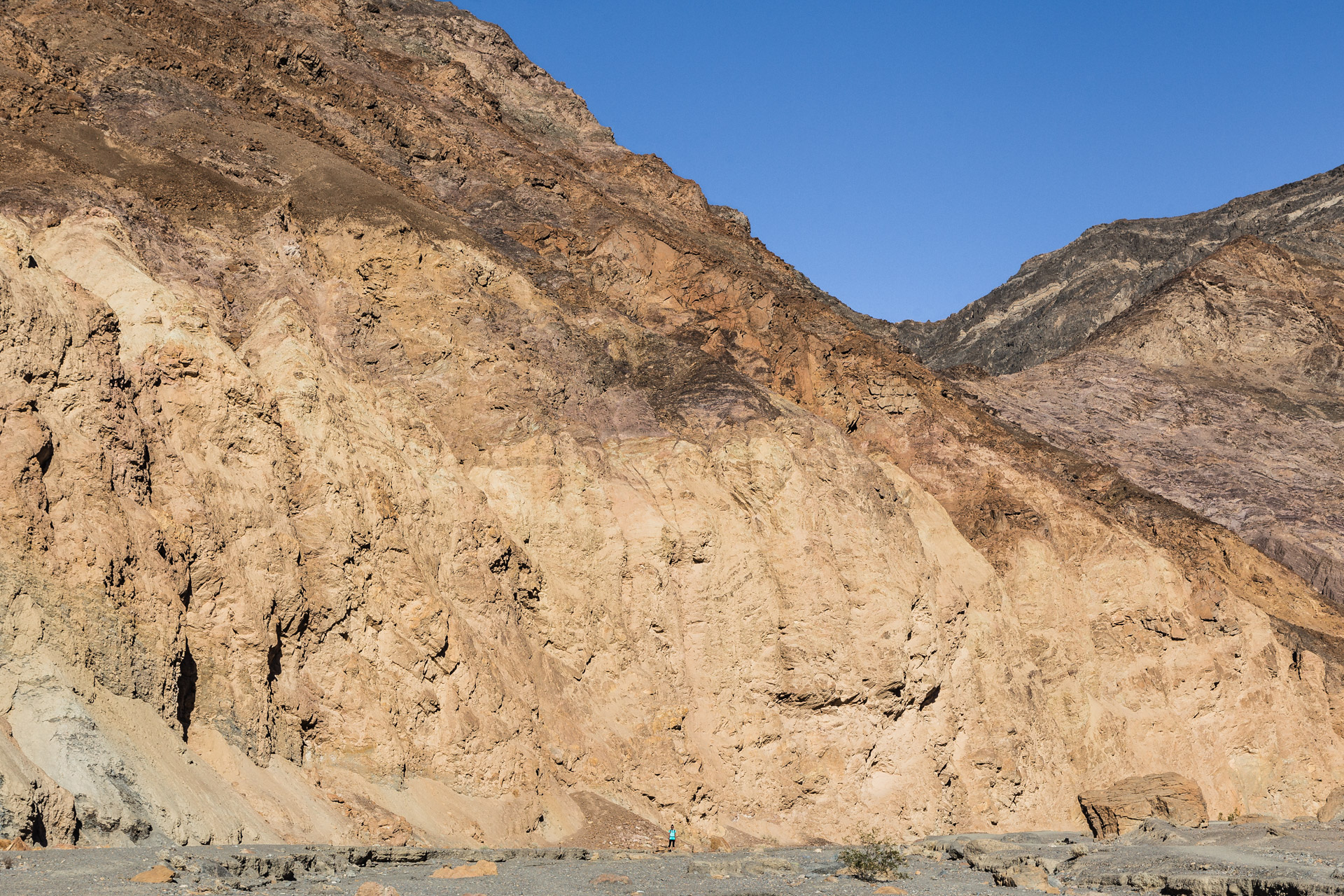 Artist Drive: Whenever we find a scenic drive in a national park we have to take it which is how we found ourselves on this beautiful nine mile (14 km) road that weaves through a gorgeous desert landscape with places to stop and explore the colorful rock formations. This drive was definitely one of the highlights of our trip!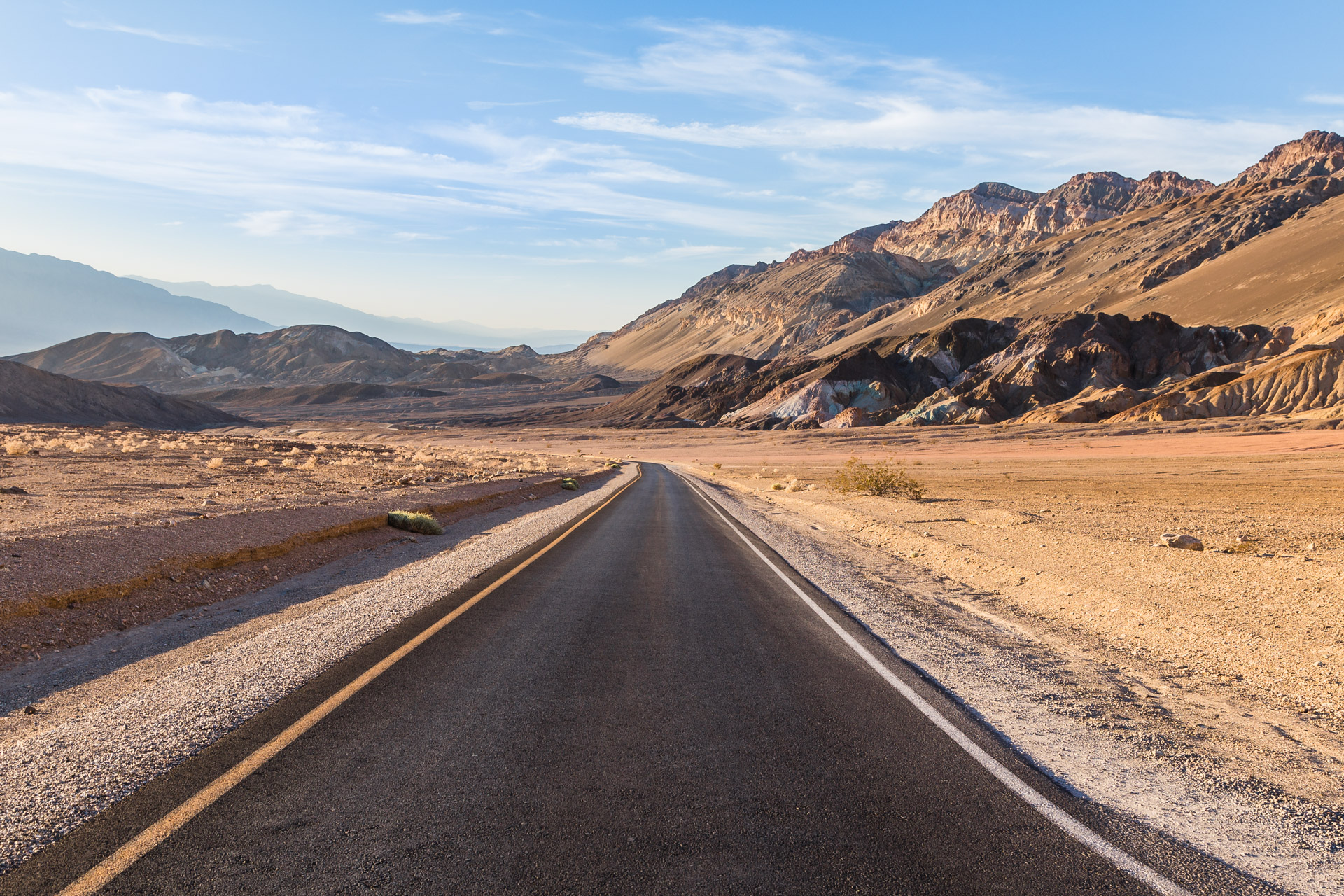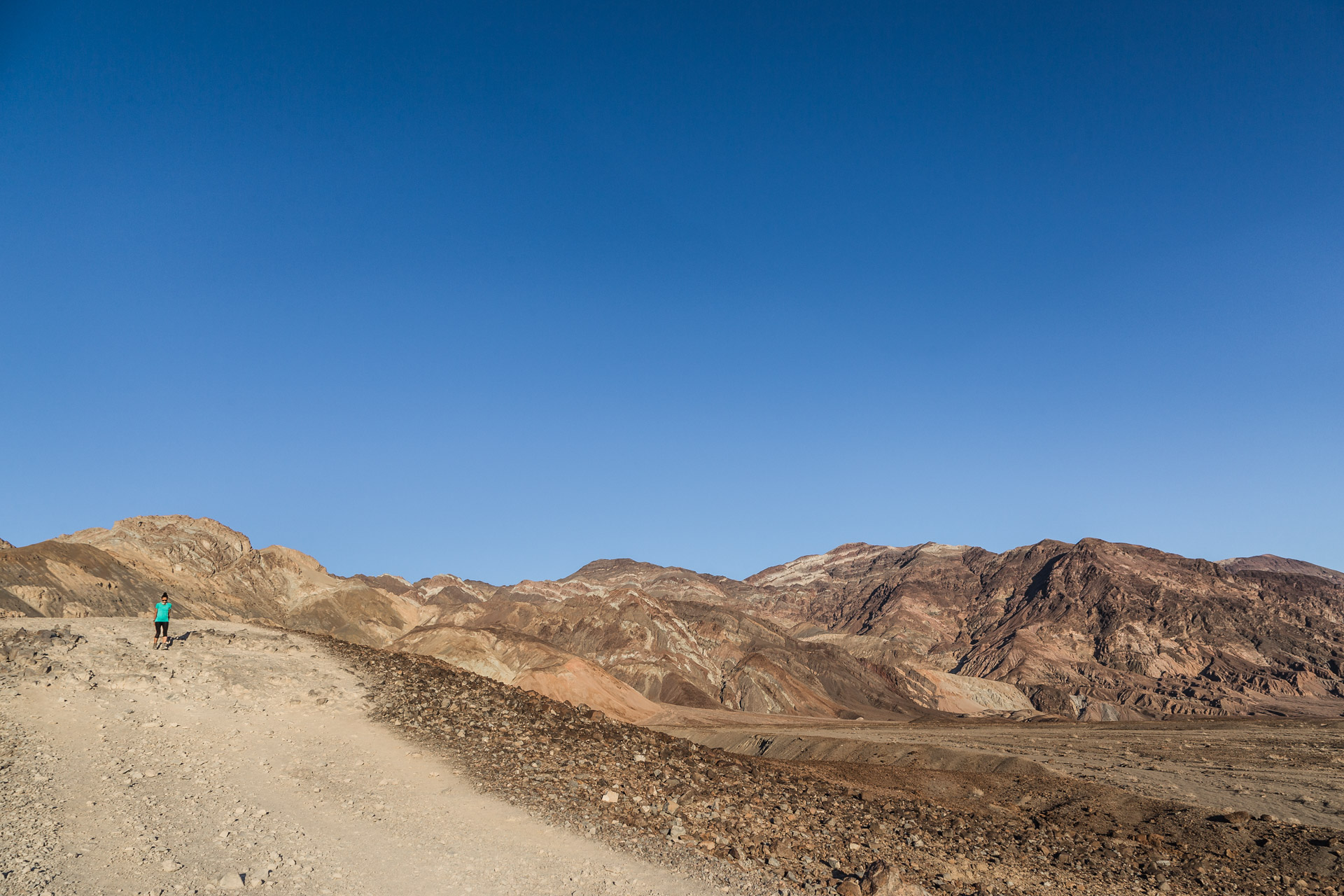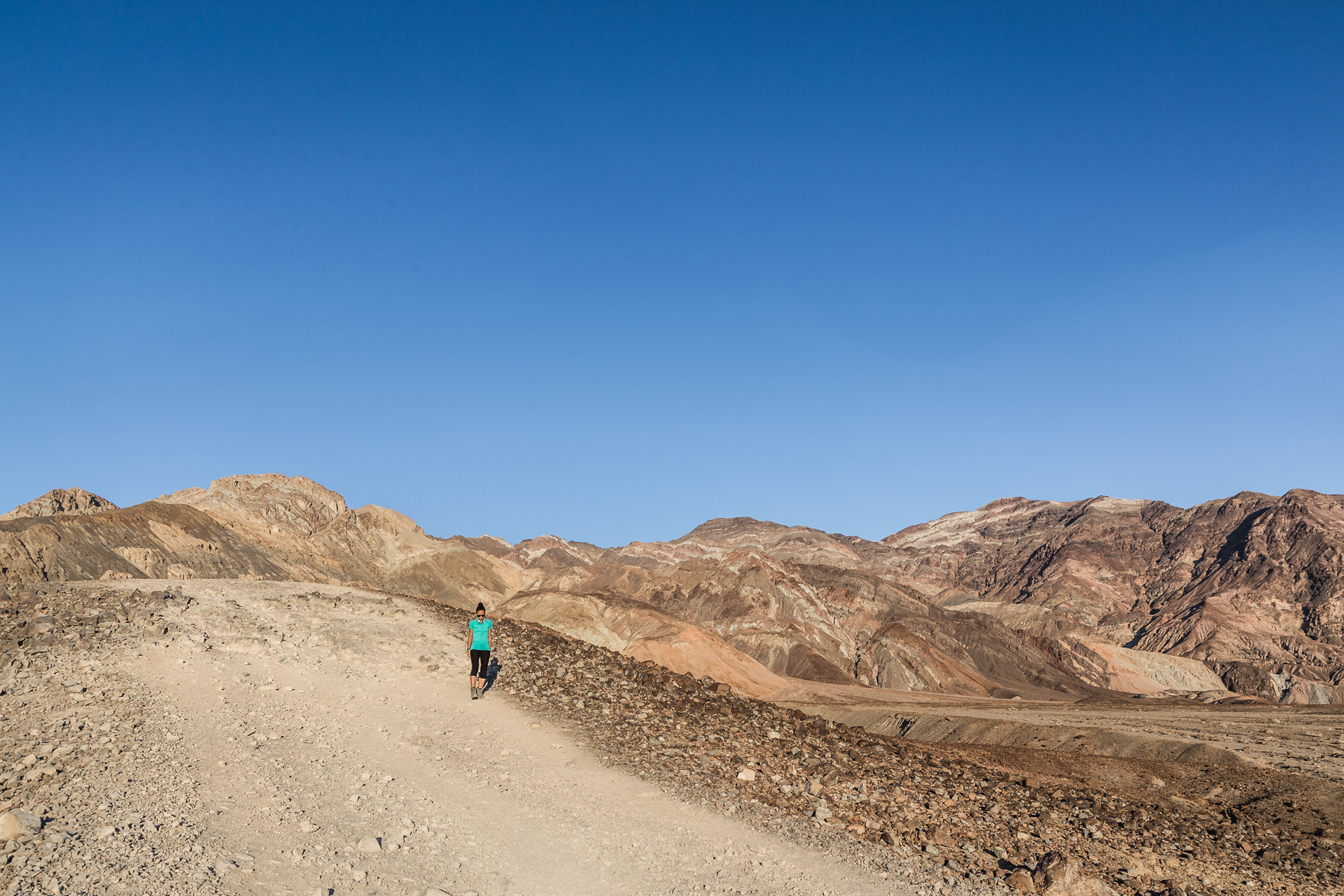 Badwater Basin: We knew we couldn't leave Death Valley without visiting the famous salt flats! It is a unique location where you not only find yourself at the lowest point in North America (282 feet / 85.5 meters below sea level), but you also get to literally walk on salt. We arrived there at around sunset and stayed as it was getting dark which definitely made the experience extra special!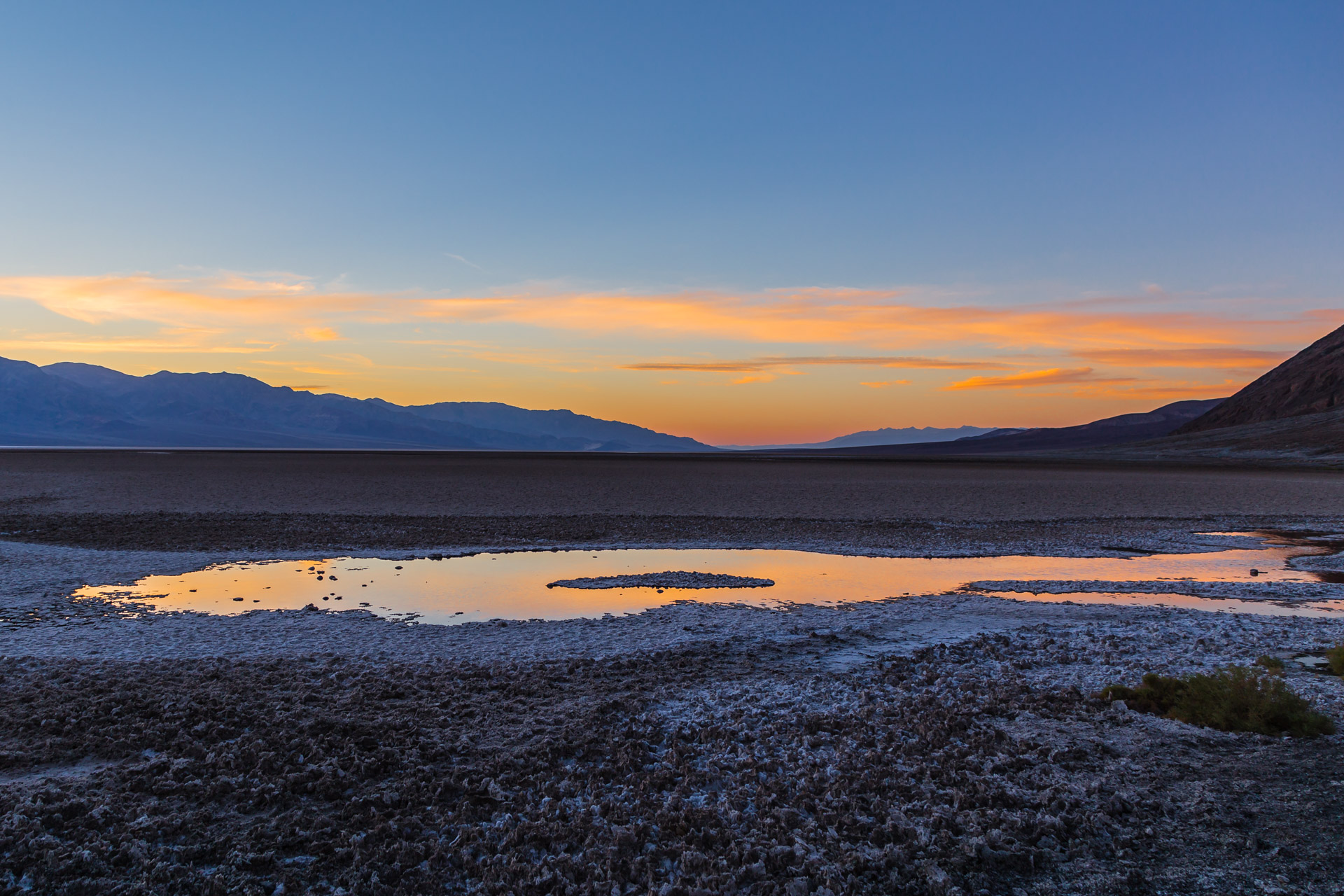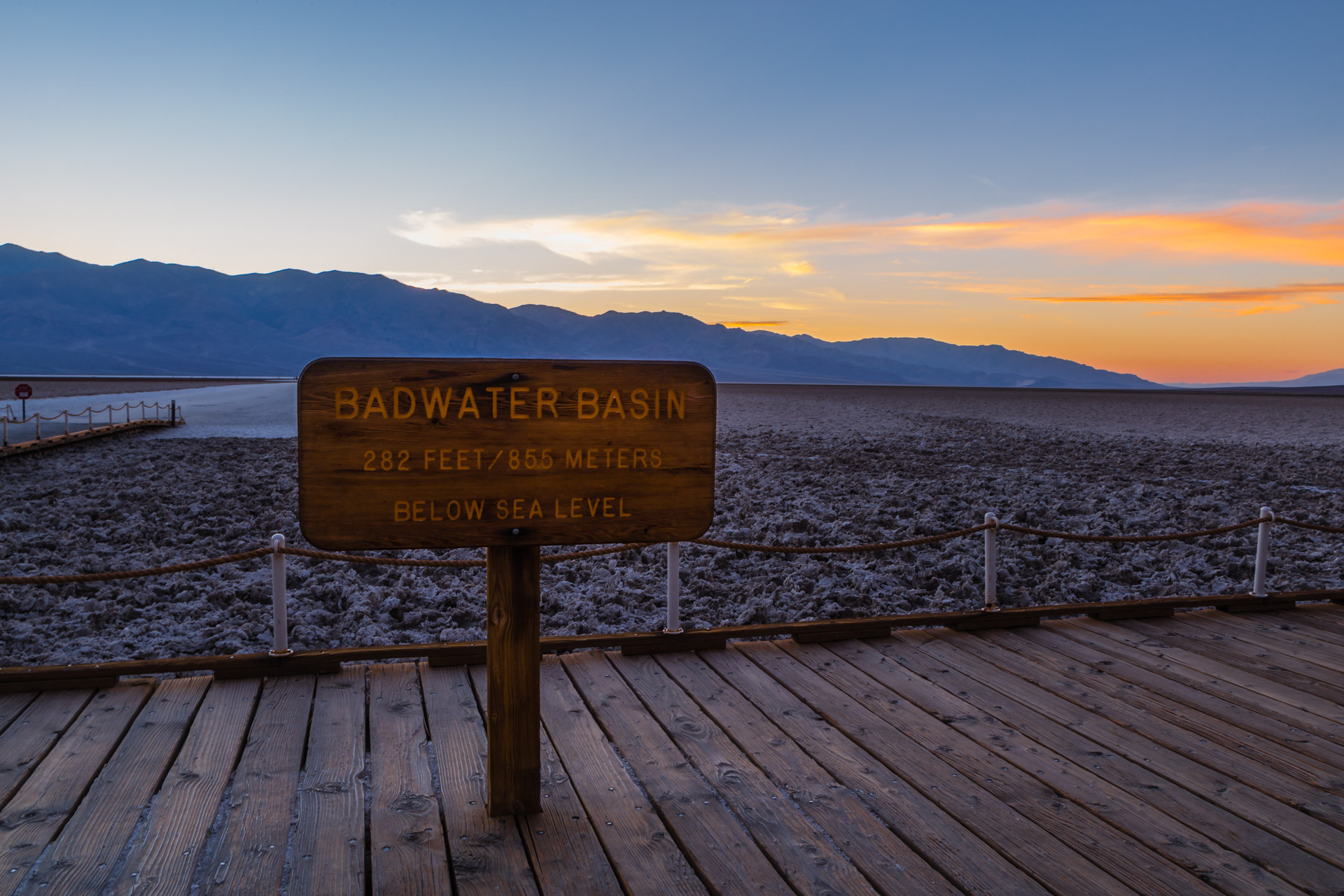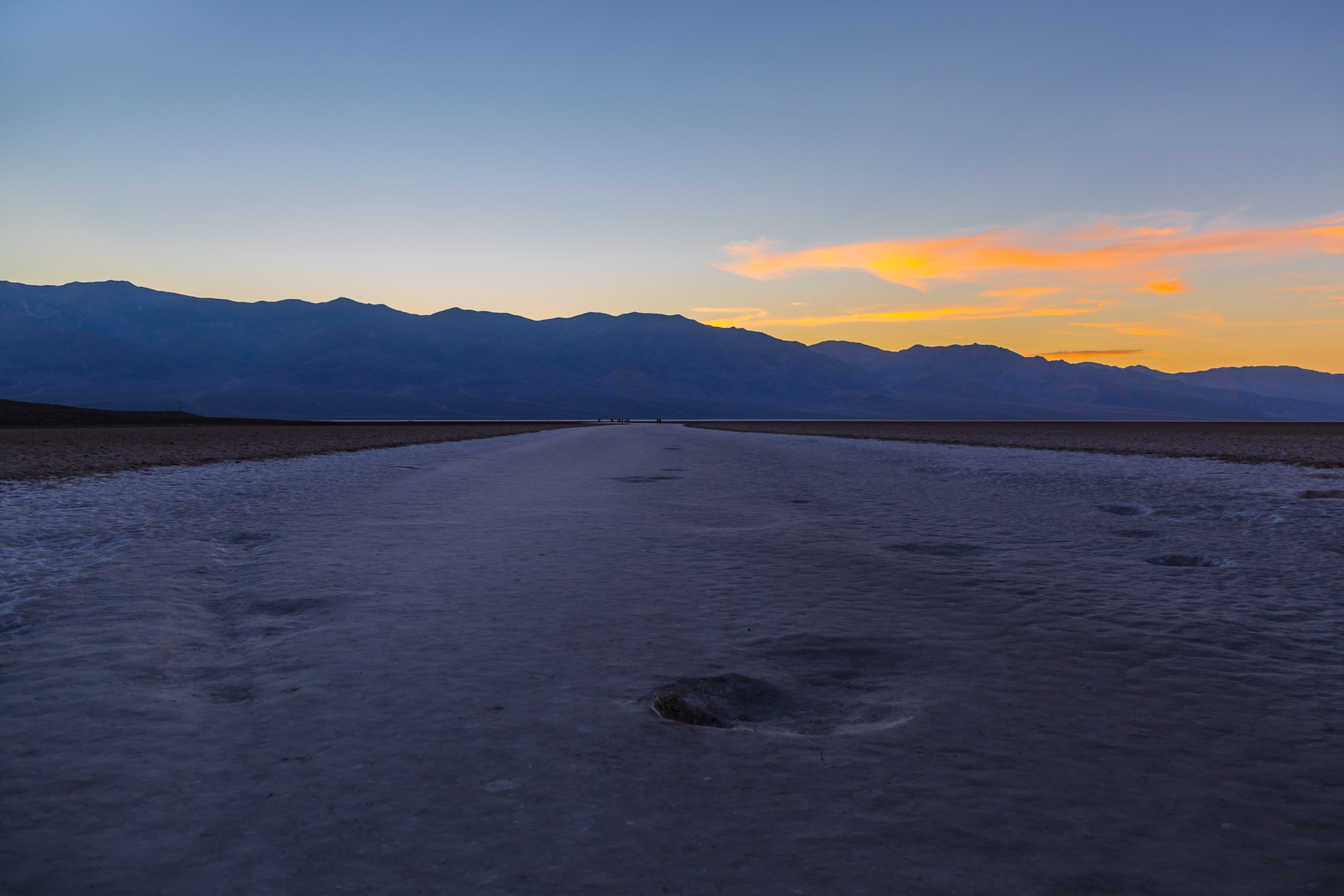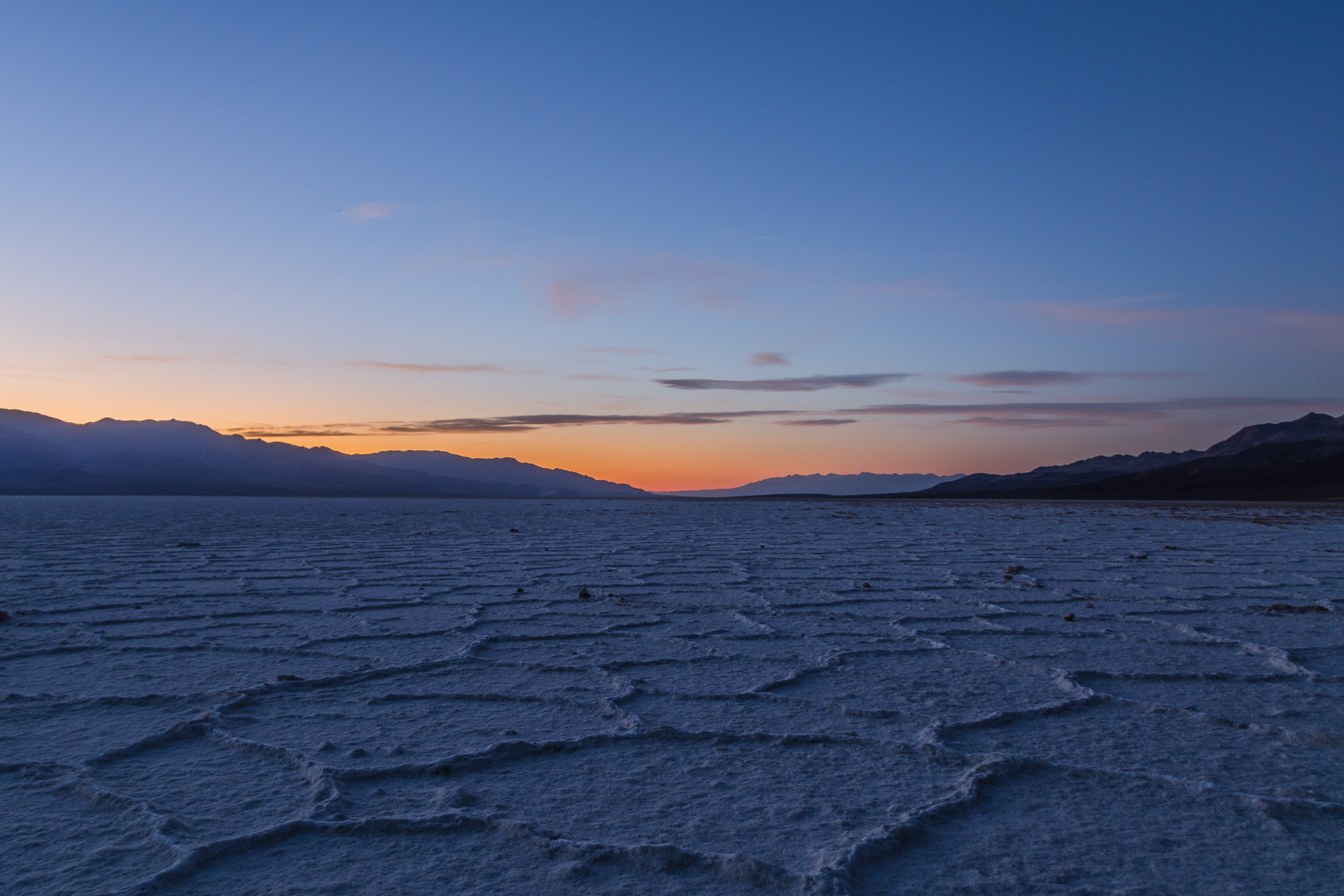 What do you think of these scenic locations at Death Valley National Park? Leave a comment…we would love to hear what you think!
You might also like: