January 12, 2016
Feel Like An Explorer At Driftwood Beach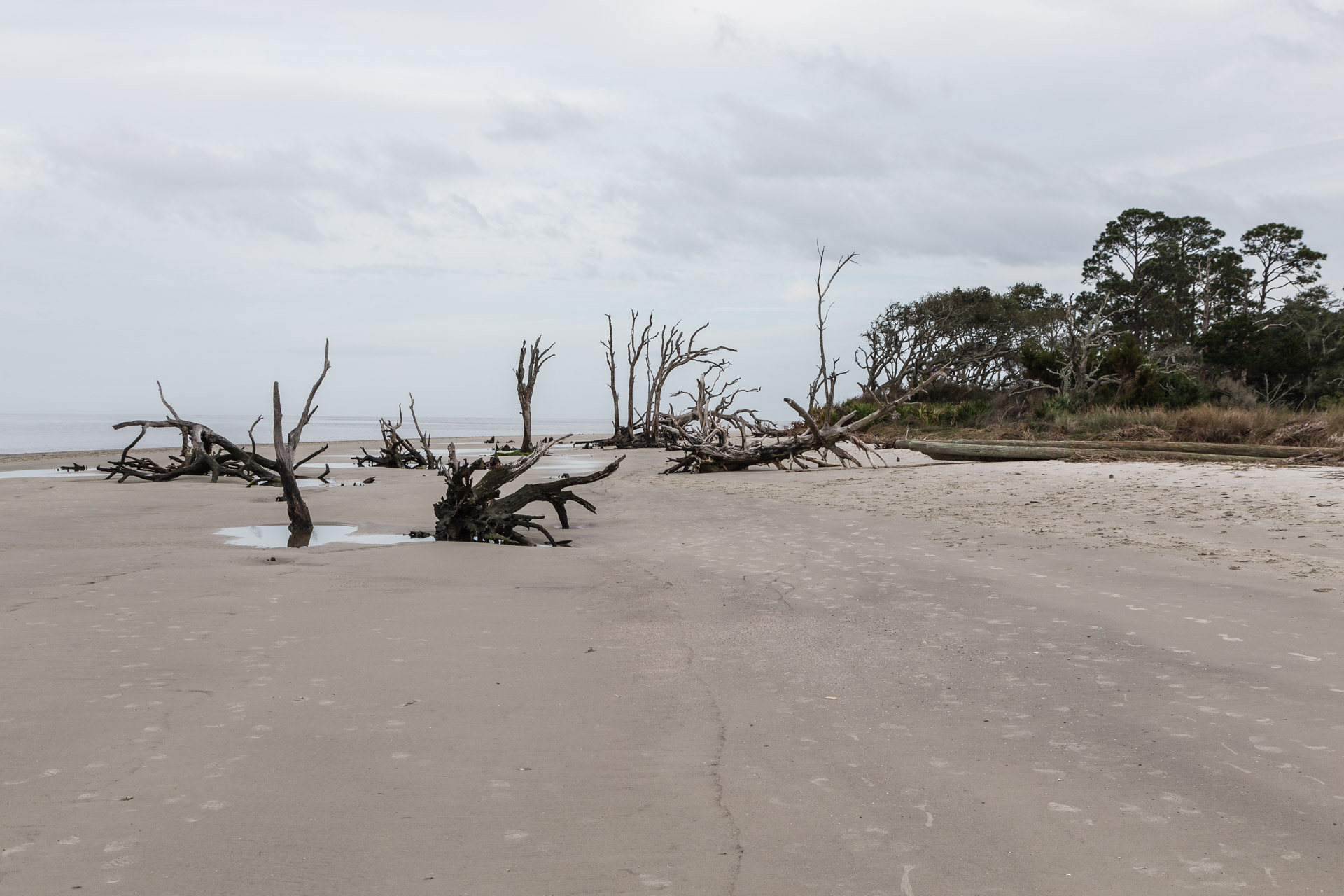 Sometimes during our travels all we want to do is feel like an explorer…an explorer of beautifully natural locales that feel untouched which is the main reason why we decided to visit Driftwood Beach on Jekyll Island in Georgia! So to get here, we took a three and half hour road trip from Orlando, Florida…taking mainly the back roads along the coast which we enjoyed with all the quaint towns and views of the ocean. Once we got to Jekyll Island, we chose to park at the very end of the island so that we could take in as much as we could during our exploration. Now from the start of our hike on the beach we could tell that this place was something we have never seen before. I mean we've seen wood scattered on a beach before, but these natural formations were like none other. It was like a massive dead forest on sand, and exploring it was beyond interesting! So with that in mind, here are some of our tips on how to explore Driftwood Beach…and have fun doing it!
Walk it or ride it. We chose to walk the beach because it was the easiest way for us to explore, but we did see others riding horses and riding bikes…which definitely looked entertaining!

Observe wildlife. We saw an abundance of beautiful birds along the shore and have heard there are also porpoises, egrets, periwinkle snails, and fiddler crabs. It's like a perfect wildlife viewing area! Oh and speaking of wildlife, there are also bugs…so don't forget the bug spray!

Get right in there. When we first saw the wood formations…all we wanted to do is just stare at it from a distance, but the real experience happened when we walked right into the wood graveyard. Having that decaying nature all around you is just such a cool feeling!

Don't be afraid if it gets dark. We visited the beach in the early evening, so that we could view the sunset and beat the crowds…and we were definitely rewarded. There's something about the colorfully moody sky that made the beach even more eerie looking!

Stop and take it all in. This beach screams peace and relaxation, so after exploring…we just stopped and took it all in. It is definitely a great place to just reflect!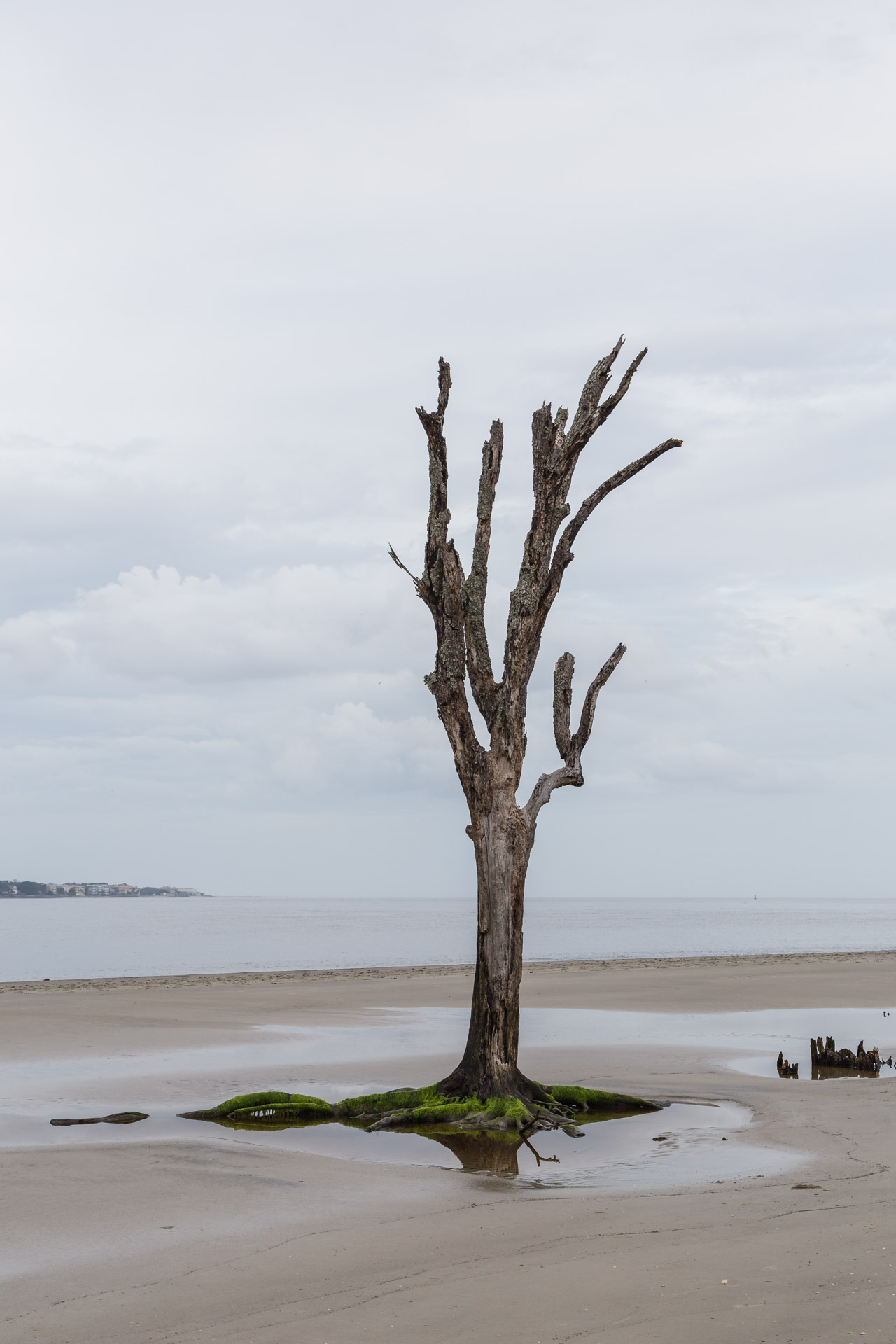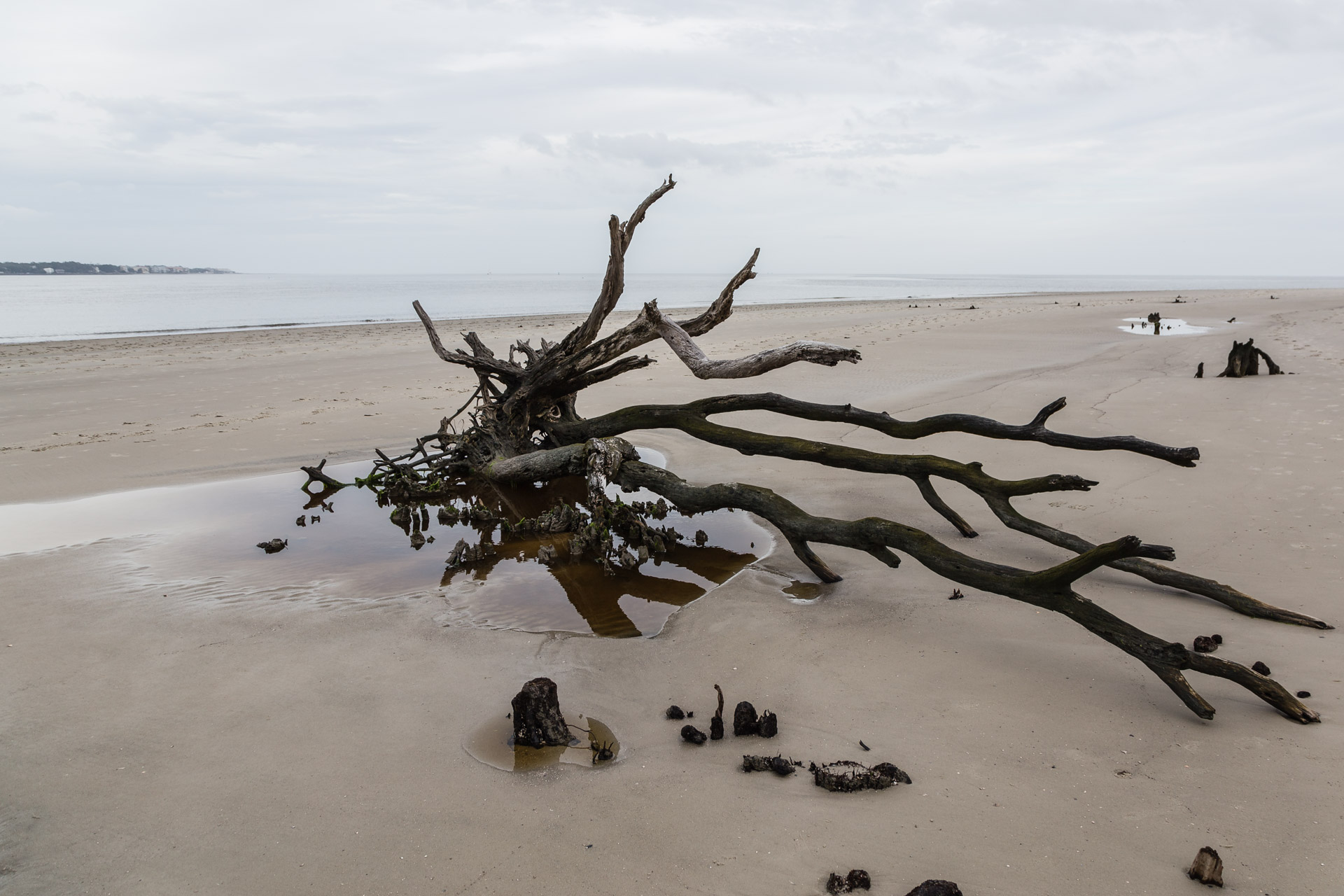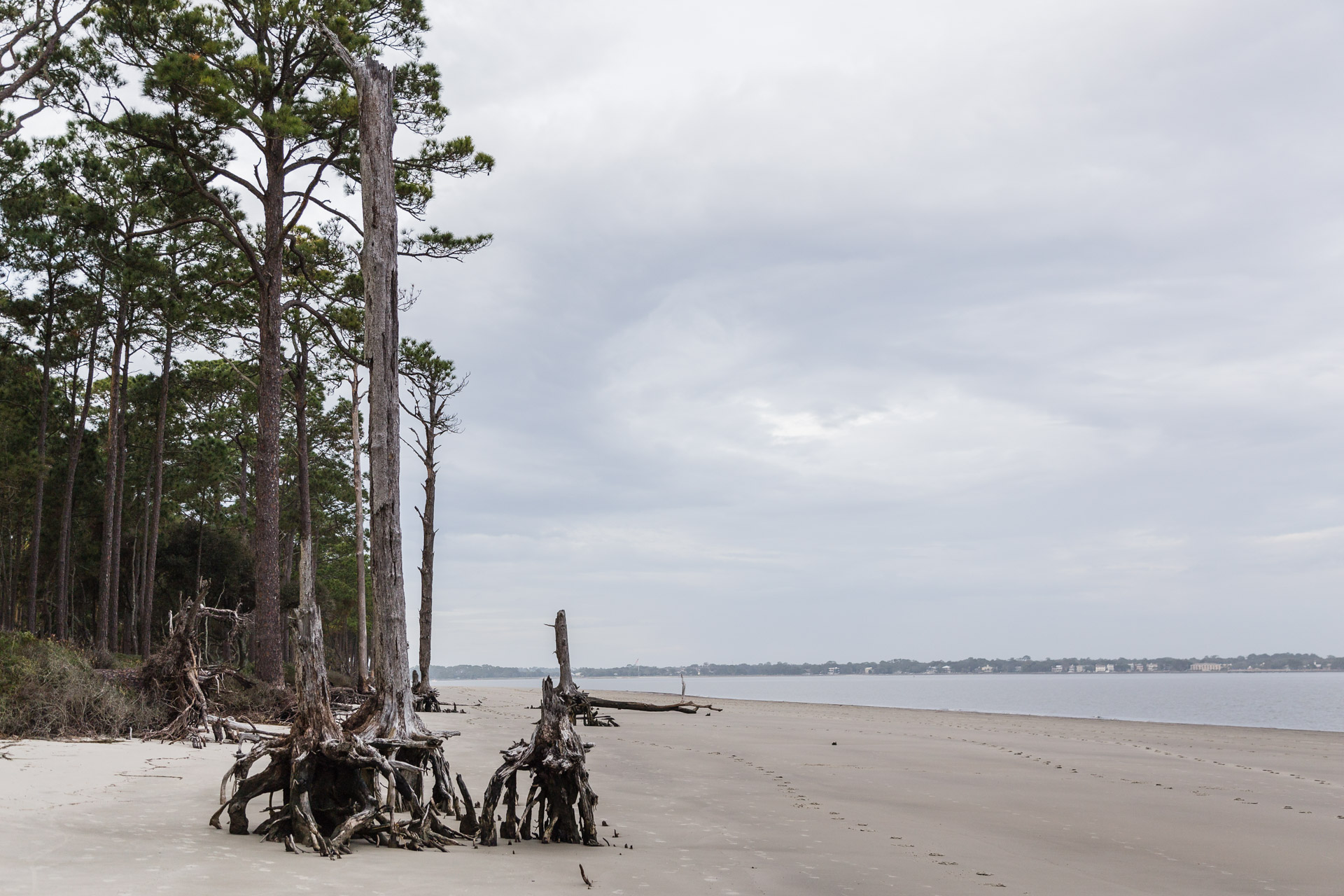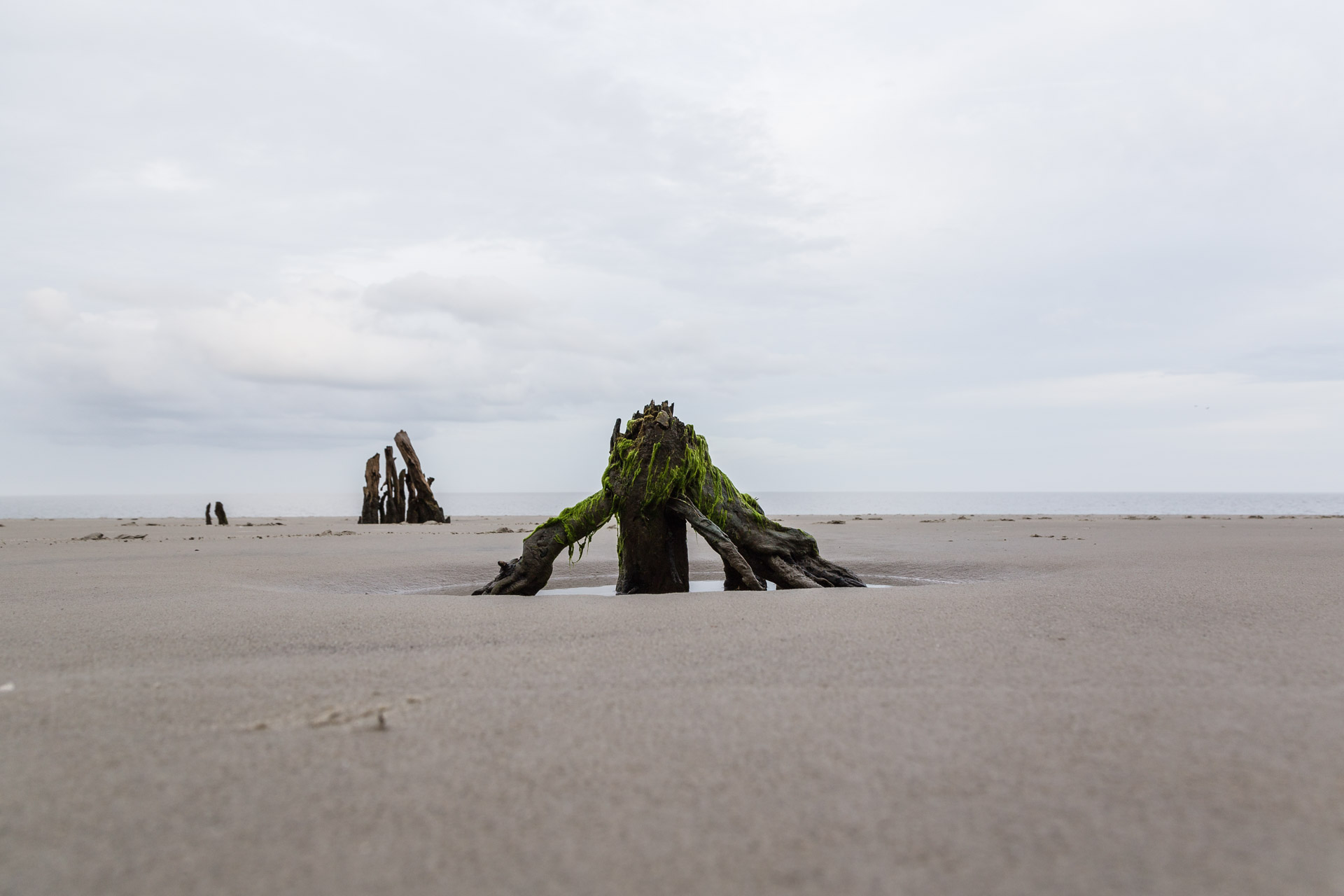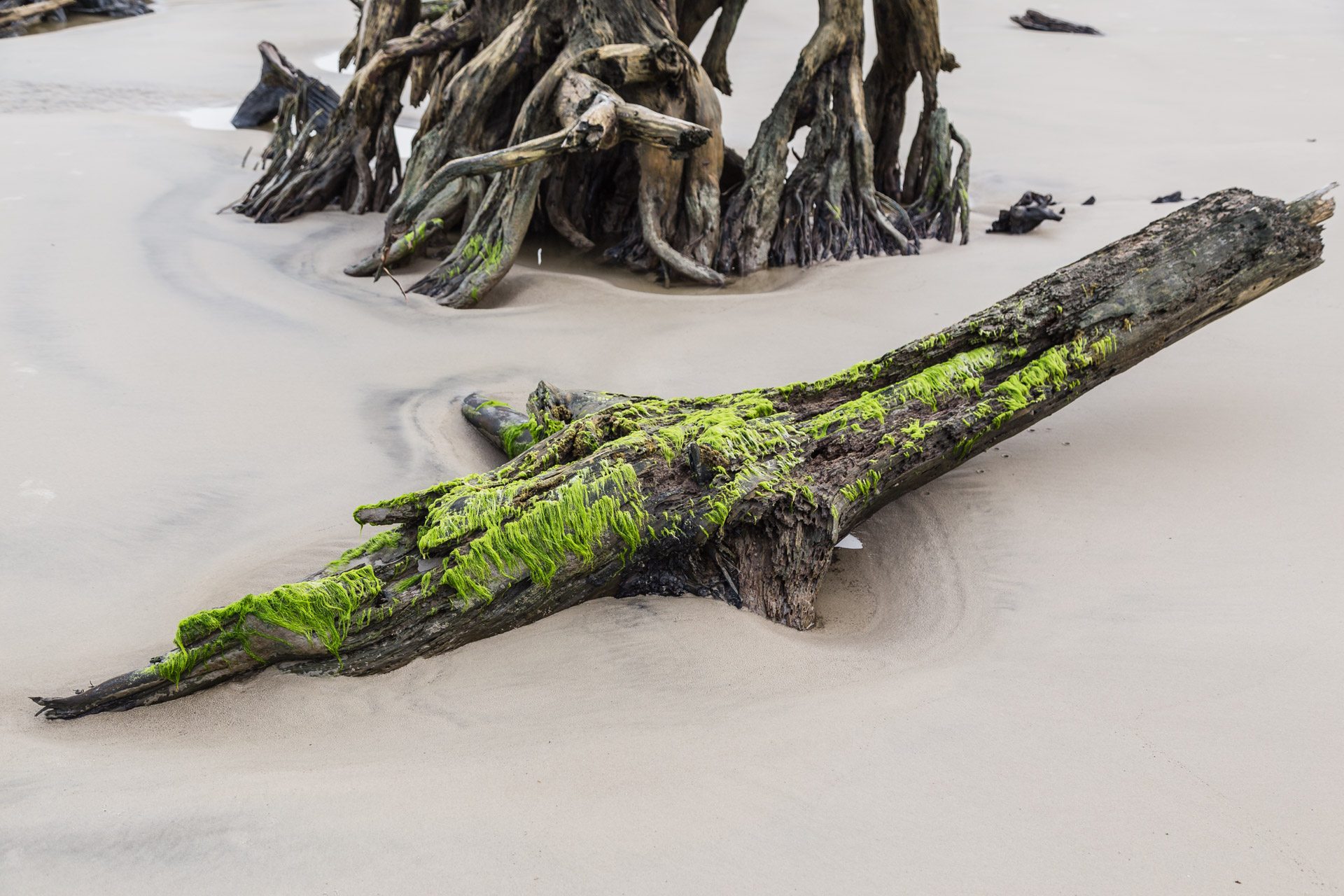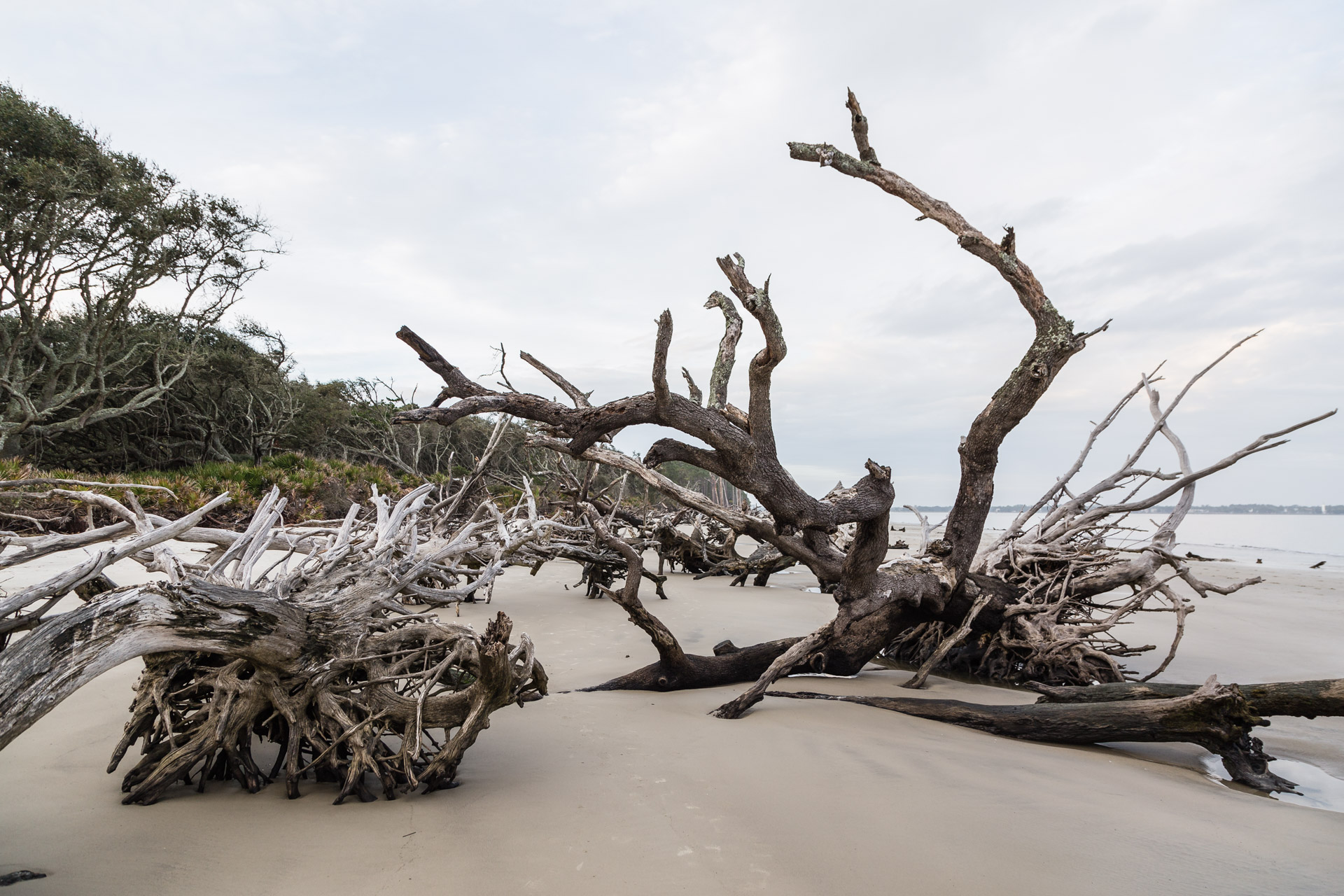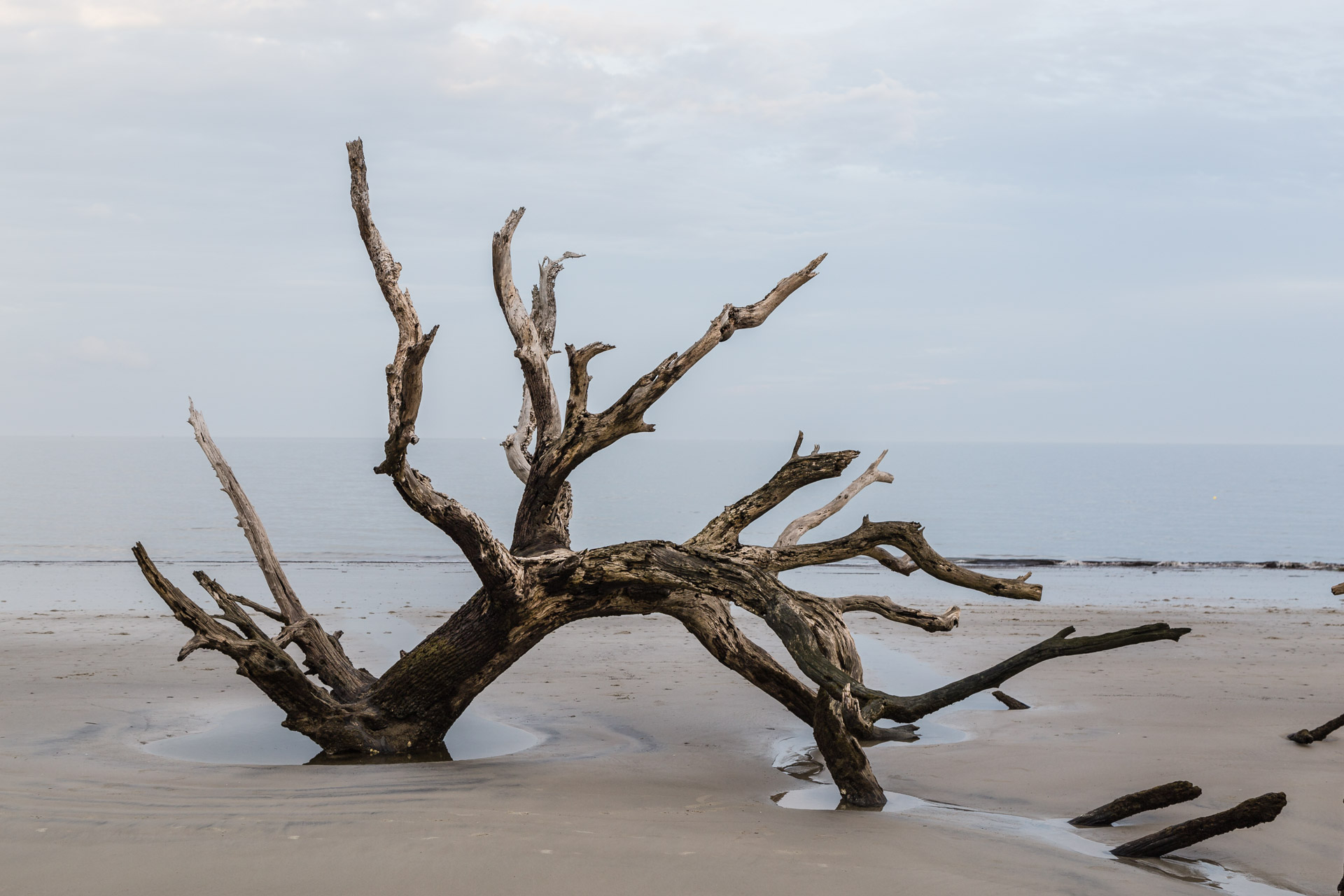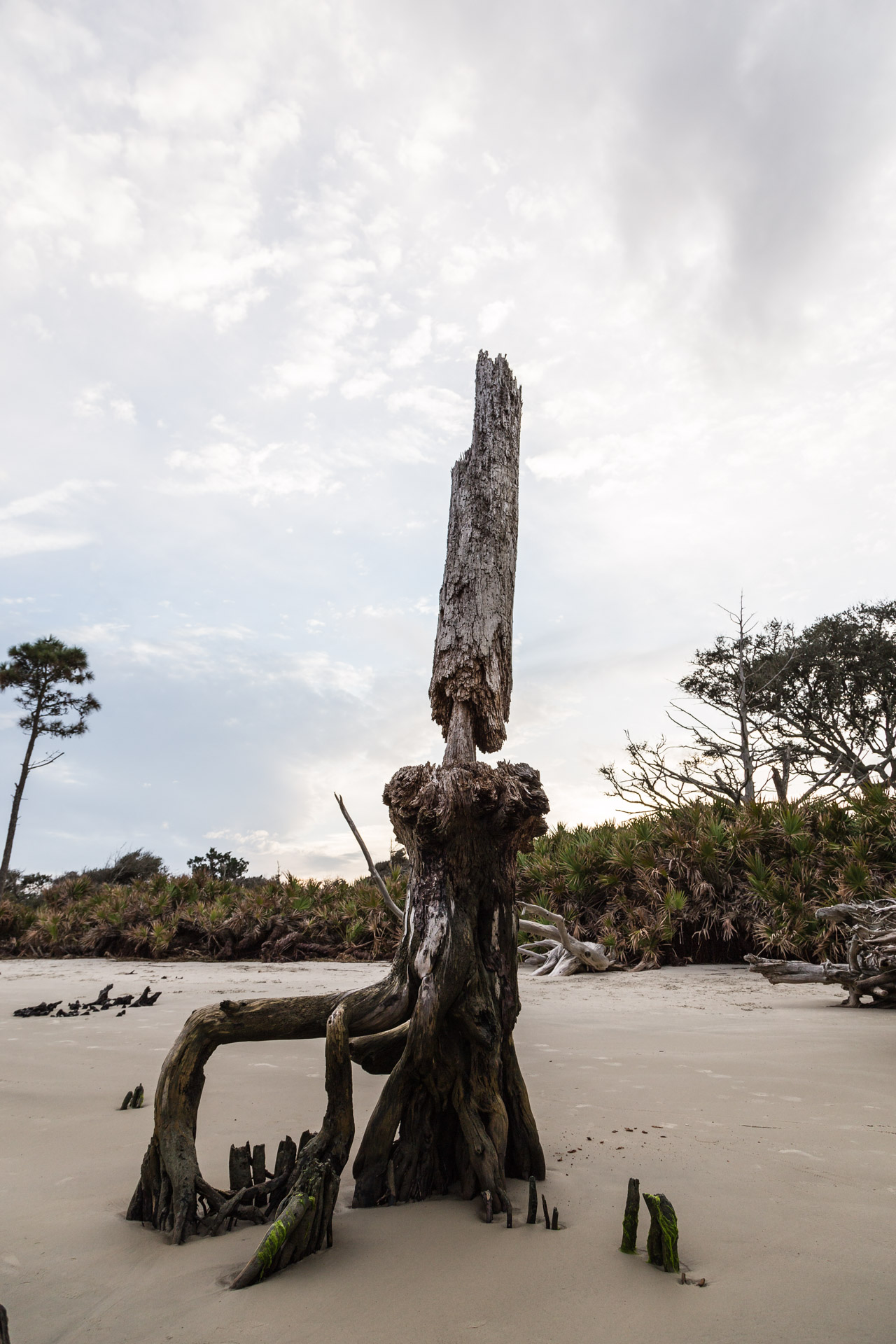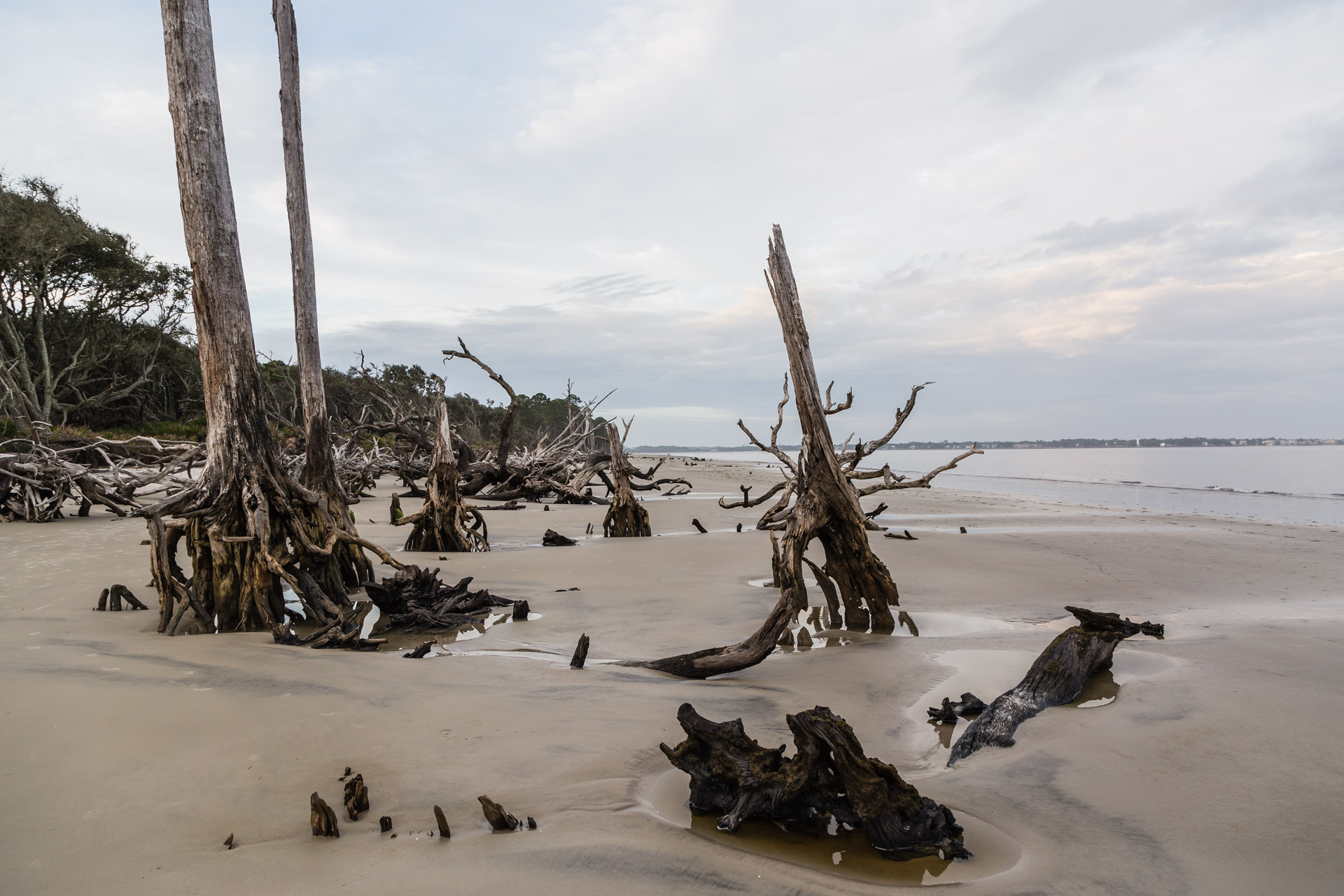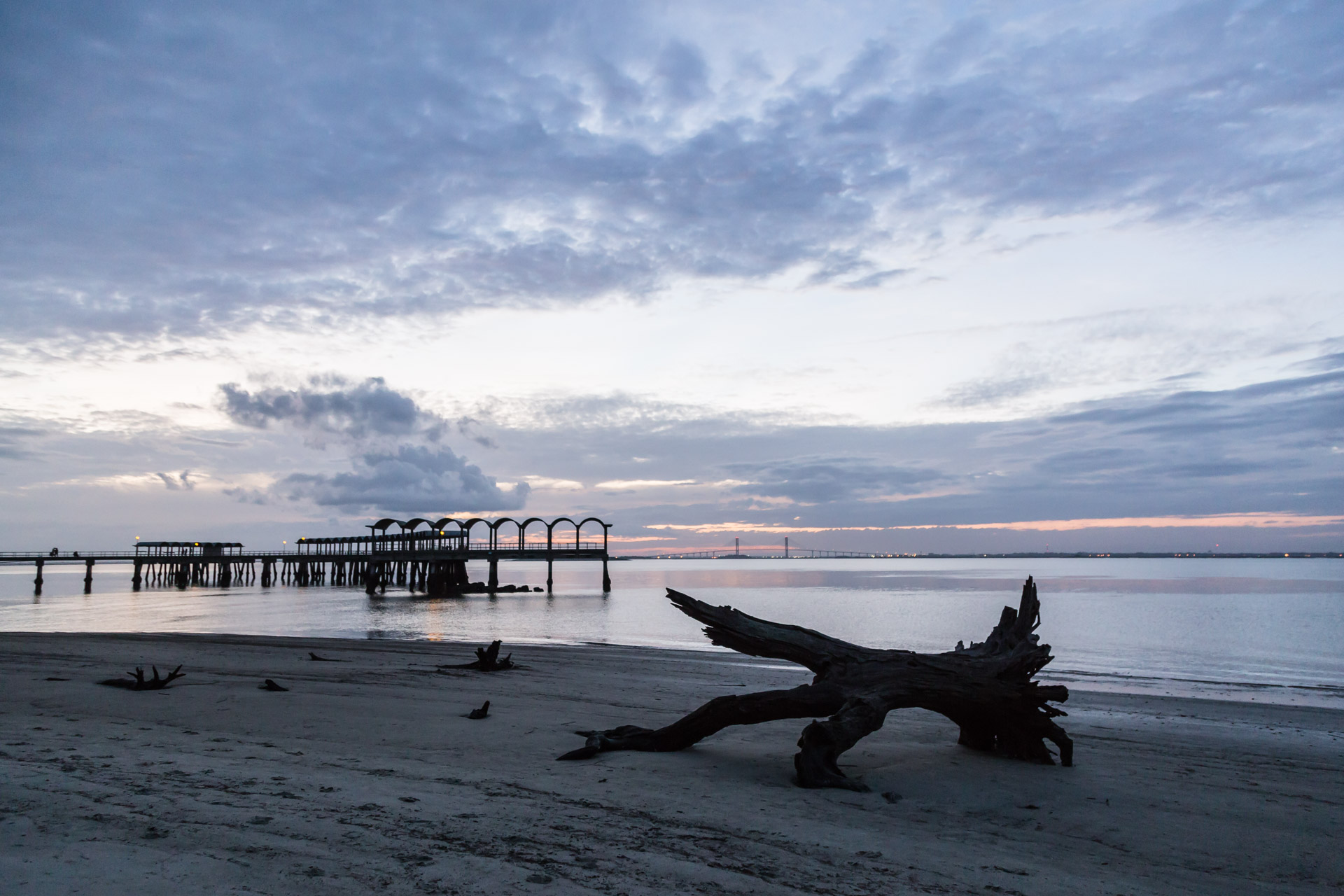 What natural location do you like to explore? Leave a comment…we would love to hear what you think!
You might also like: