May 22, 2019
Introducing Prana To Hiking At An Urban Forest In Bellevue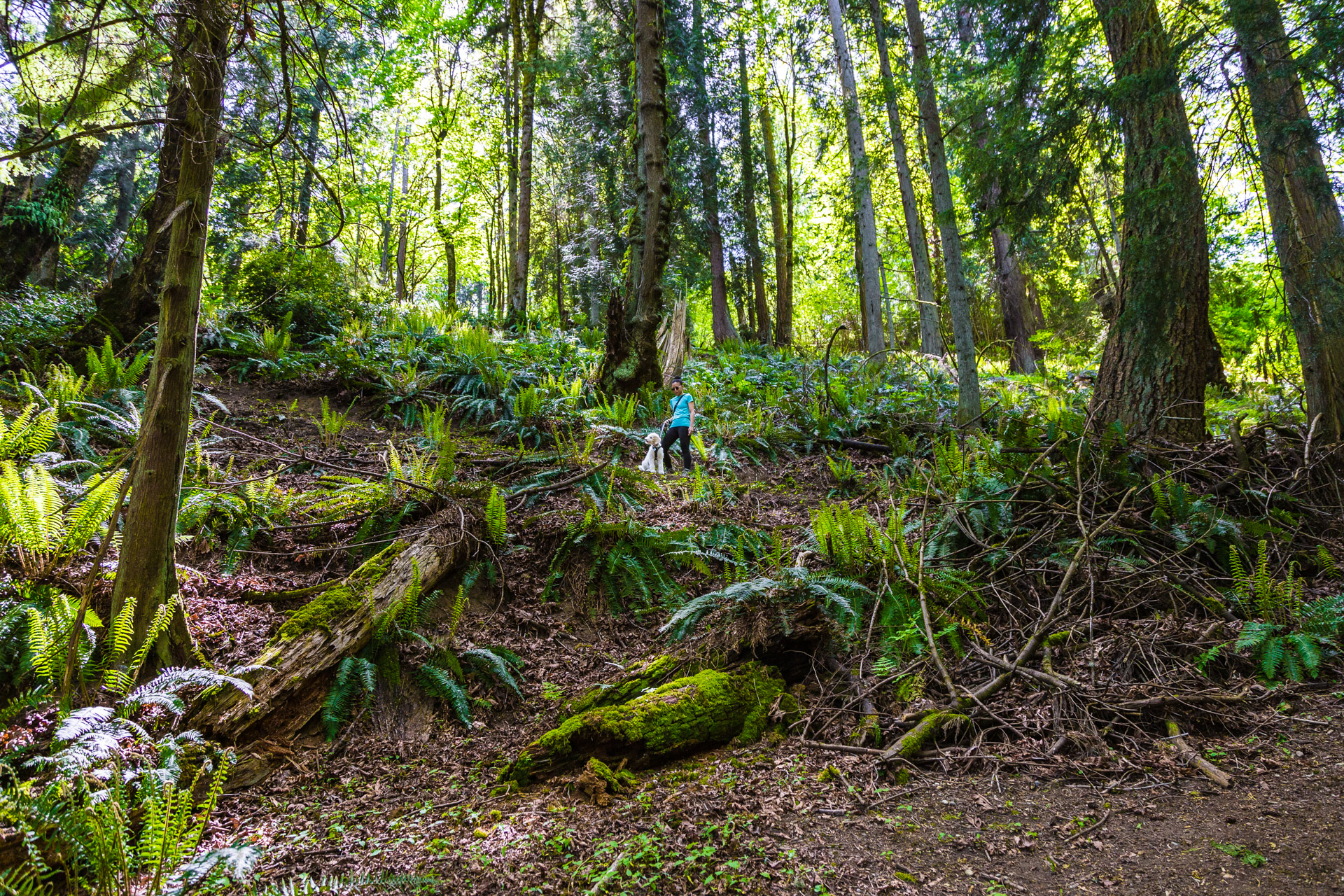 We were looking for a beautiful city park to introduce Prana to hiking, and we certainly found that when we visited Weowna Park in Bellevue, WA! This beautiful urban forest is only a 15 minute drive from downtown Bellevue and about a 25 minute drive from Seattle, yet it literally feels like you are tucked away in a remote forest. Prana certainly enjoyed herself here, so much that she was pulling on the leash, wanting us (her slow owners) to move faster! It's funny because when we're walking her in the city, she is quite obedient and rarely pulls on the leash…but when she gets out into nature, it's like she can't help but want to just run like a crazy puppy. We also learned that she loves to explore every single element of a trail when given the chance which means she got so dirty from her exploration and more so, deep desire to roll around in the dirt! Even though her fun on the trail meant a thorough bath later that night, this experience has us convinced we have a nature loving puppy…and we absolutely love that!
Hope you all have a wonderful rest of the week!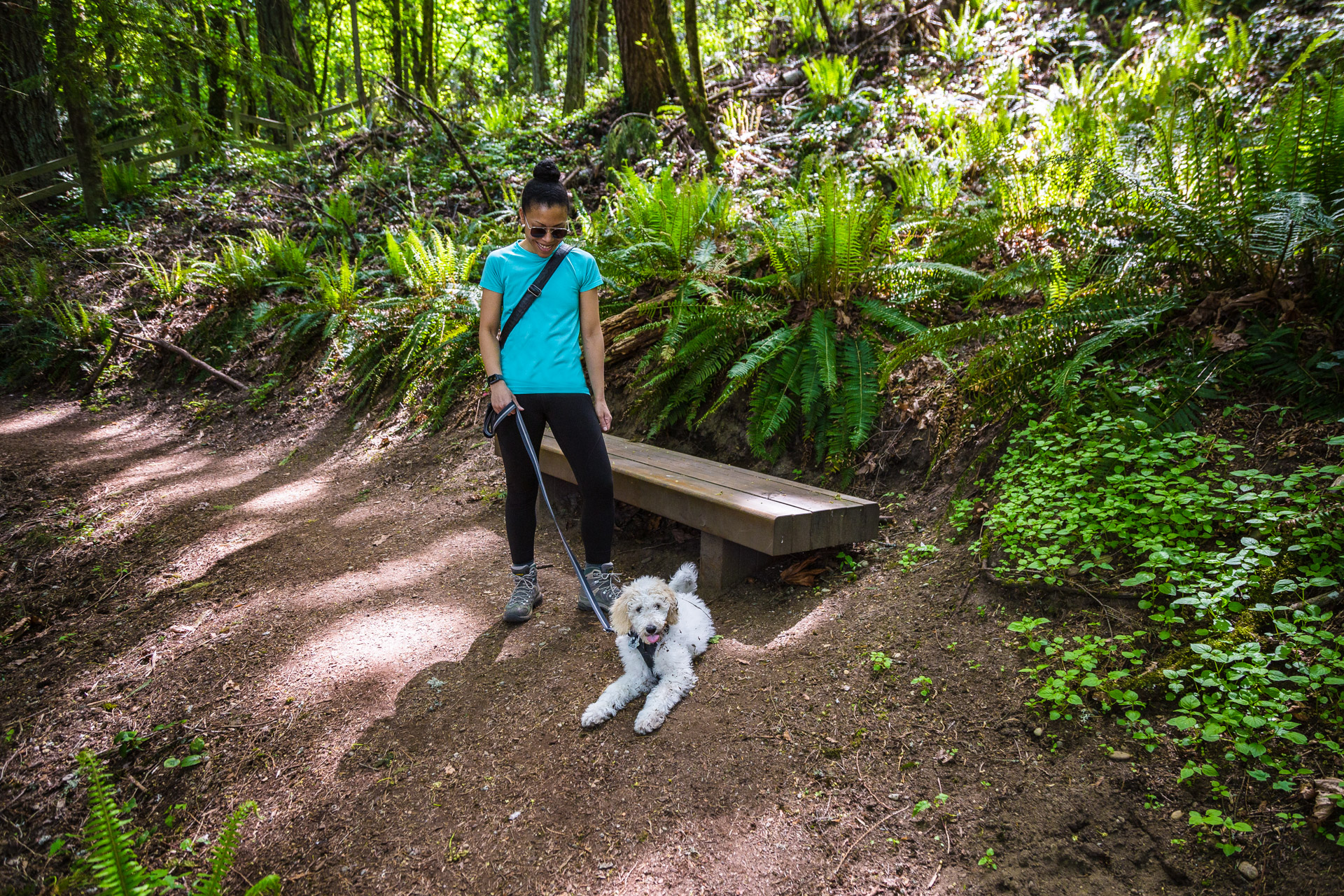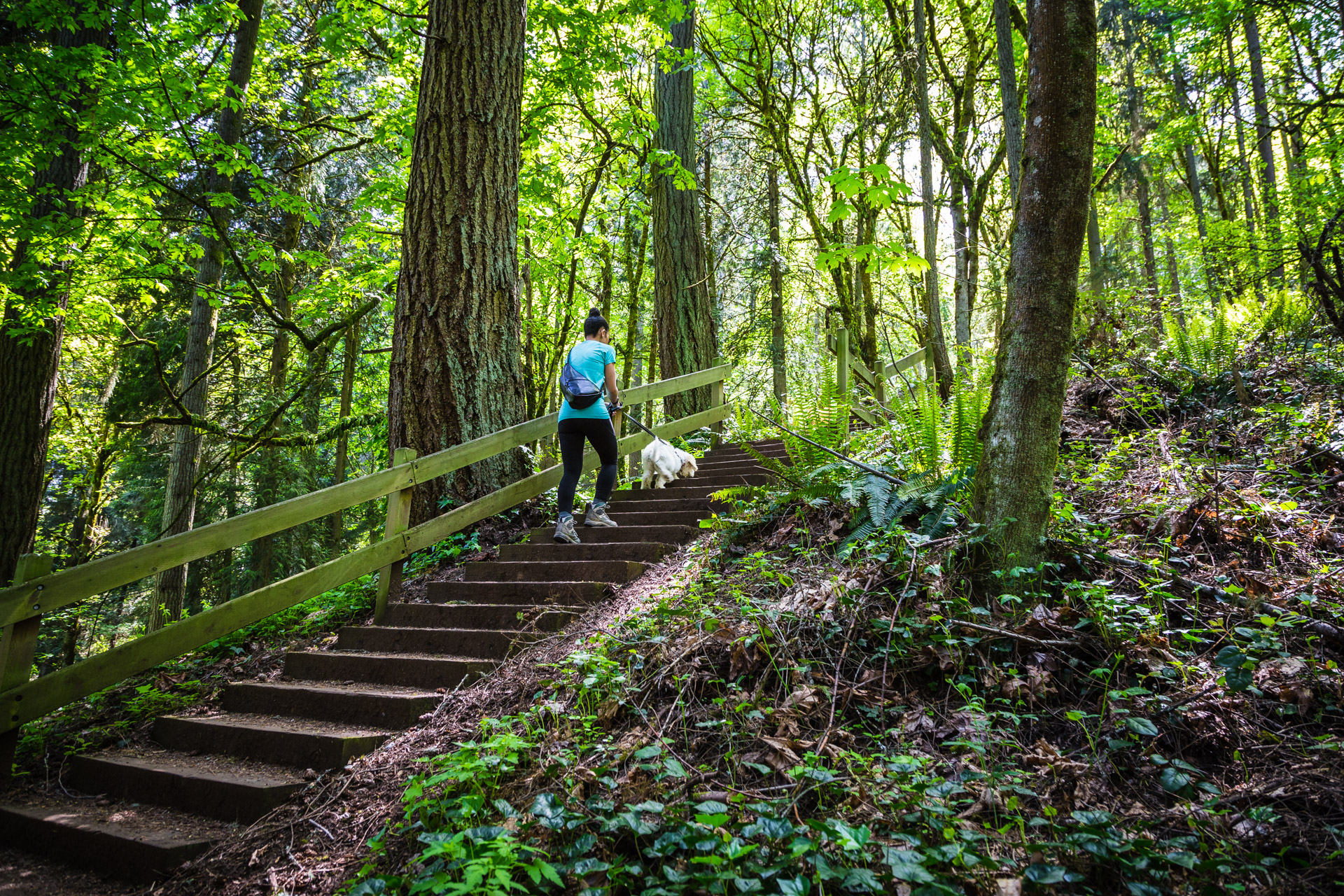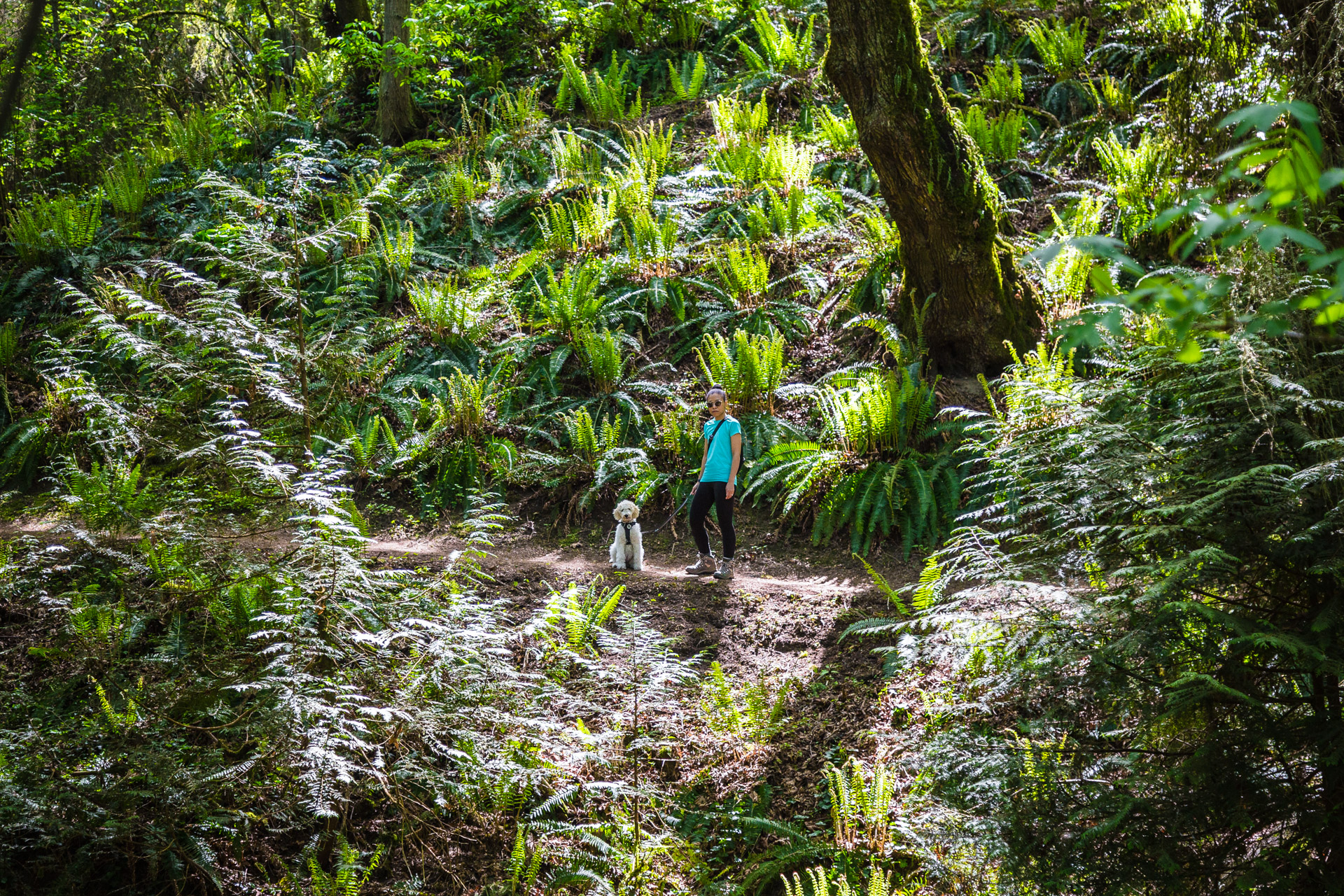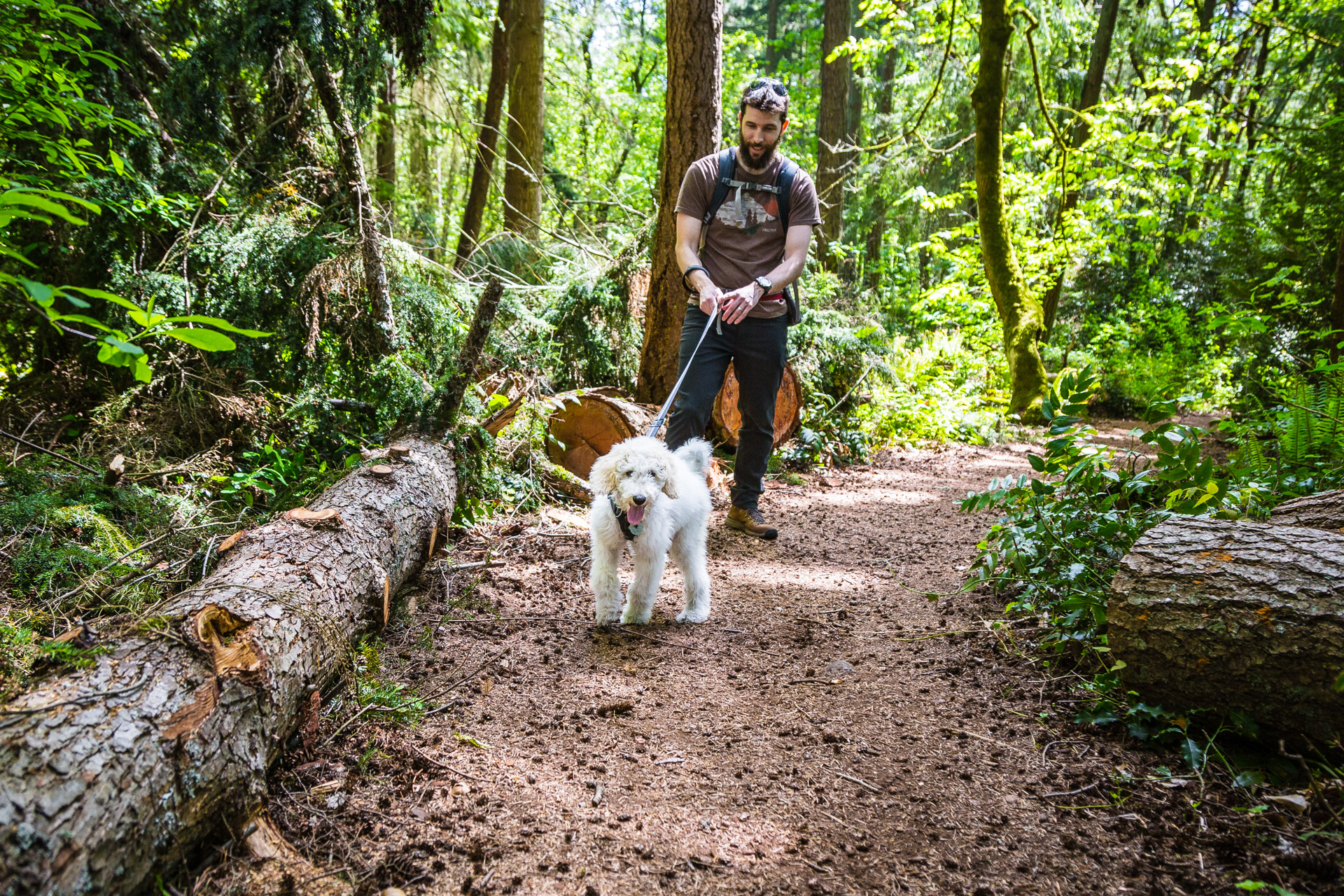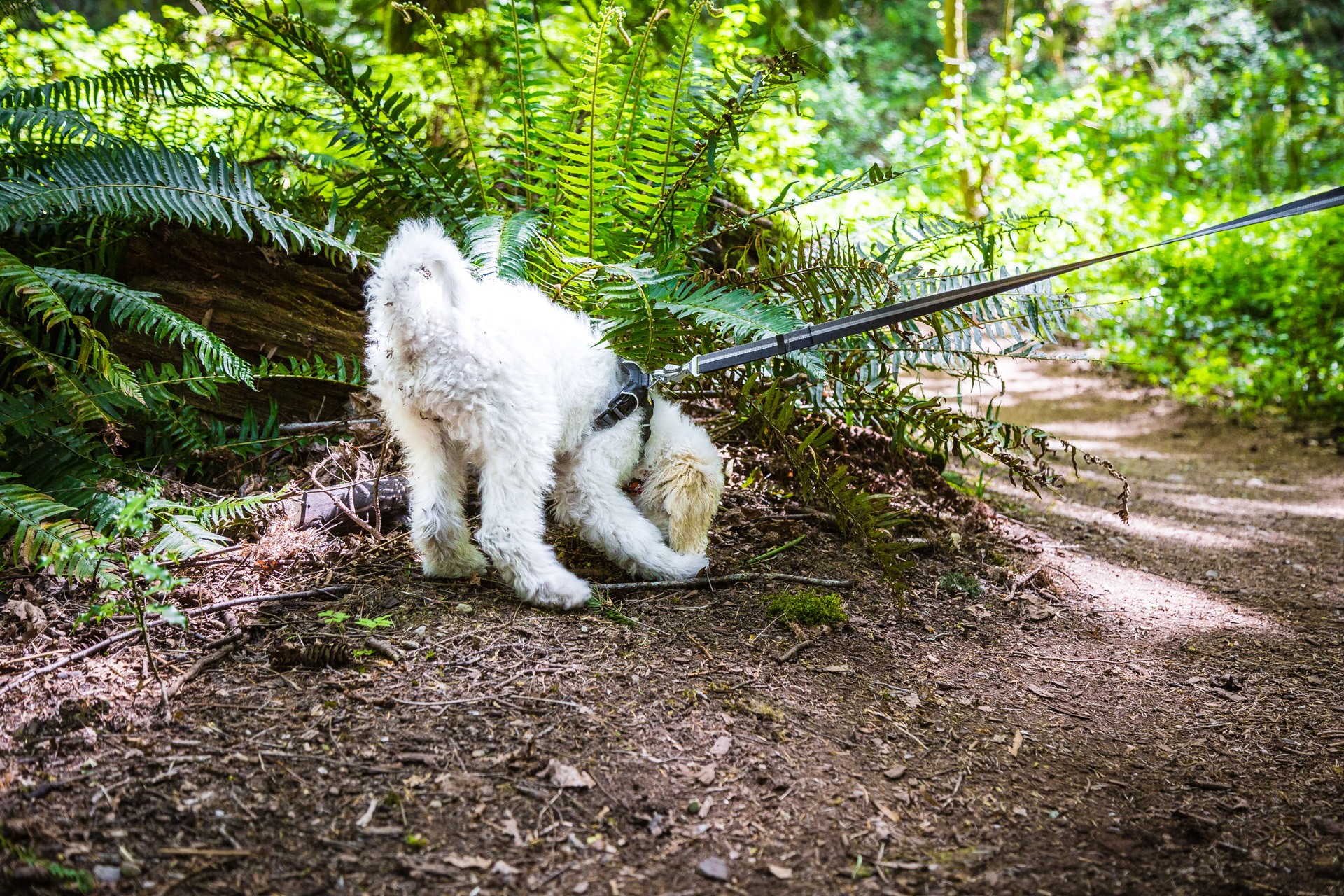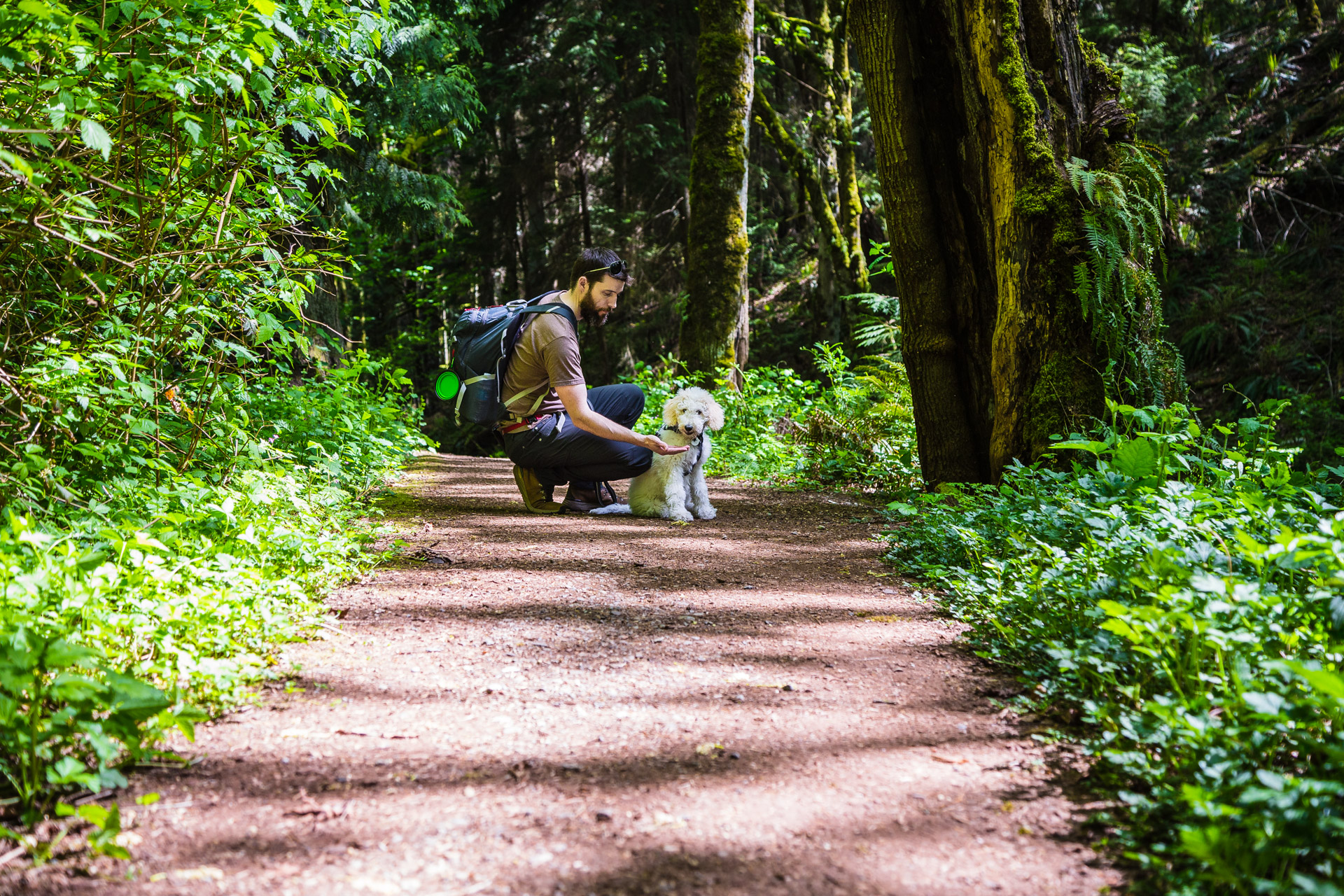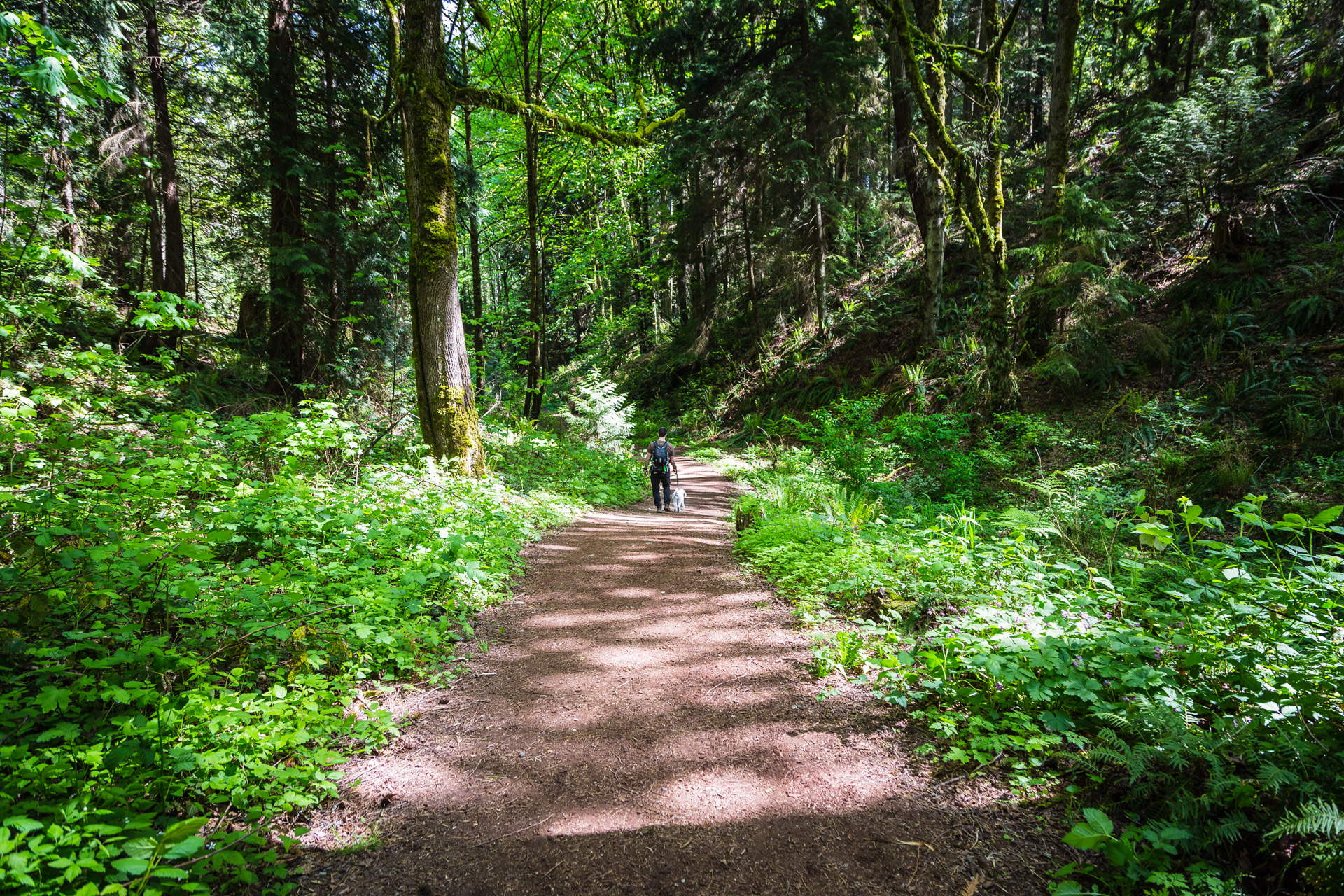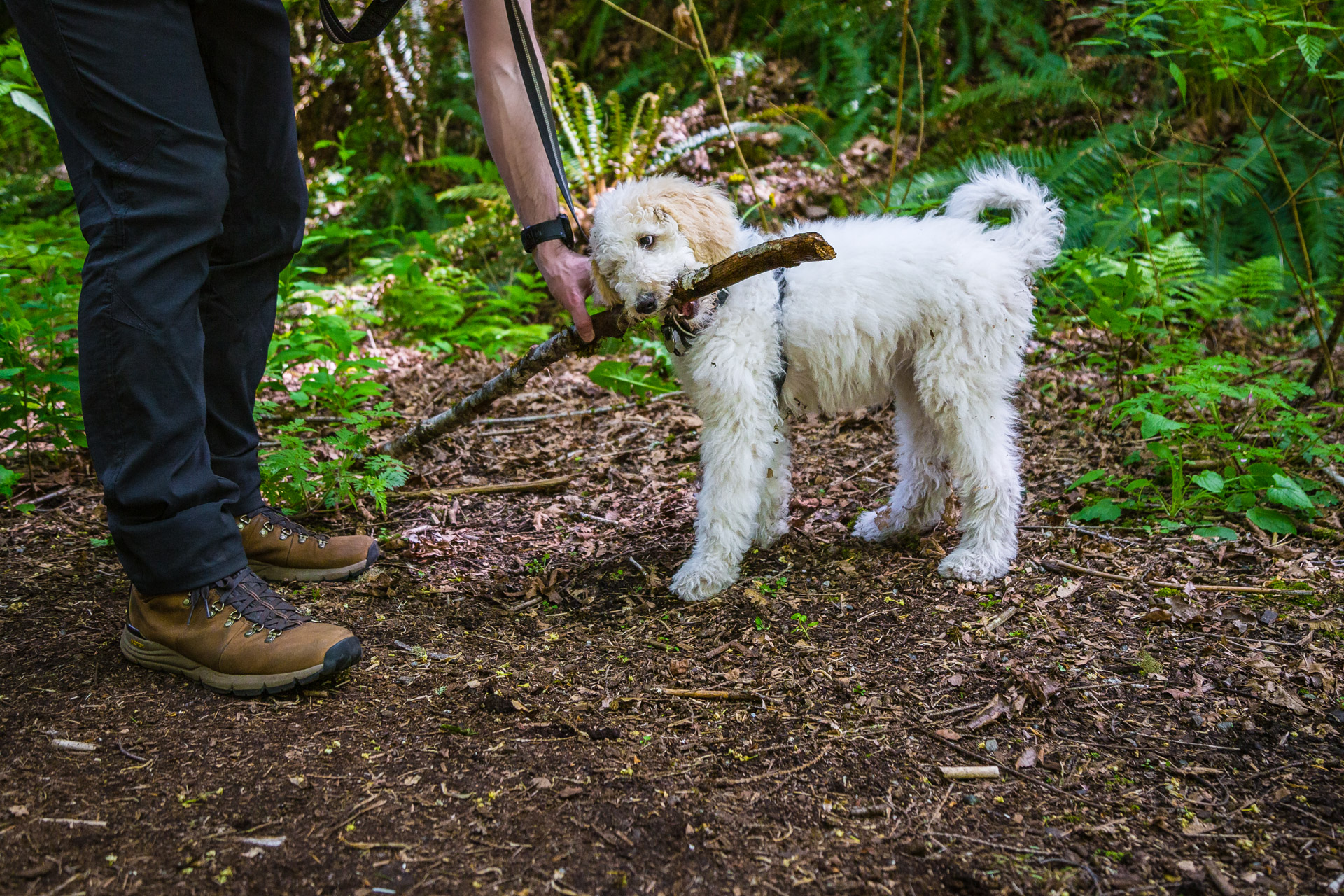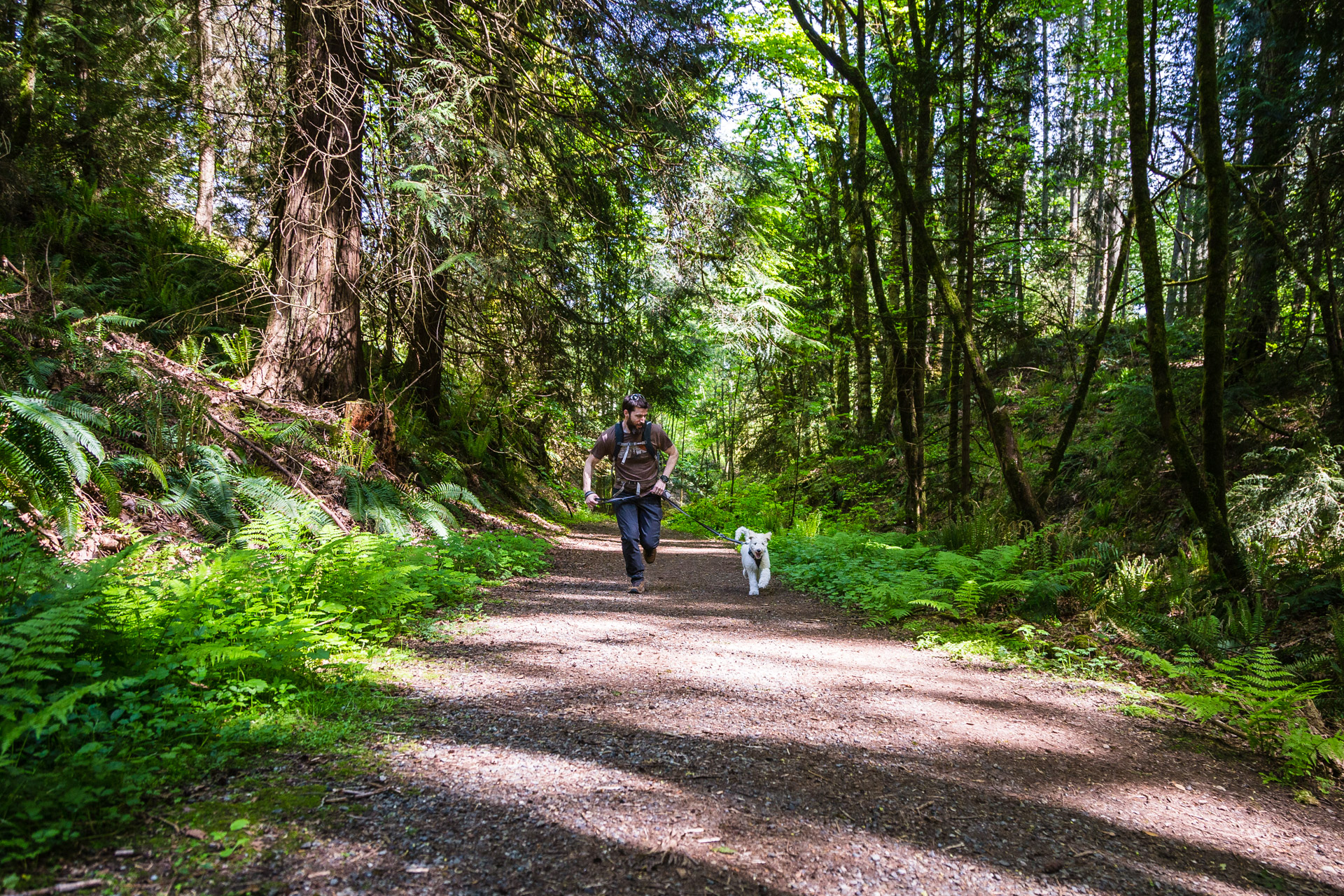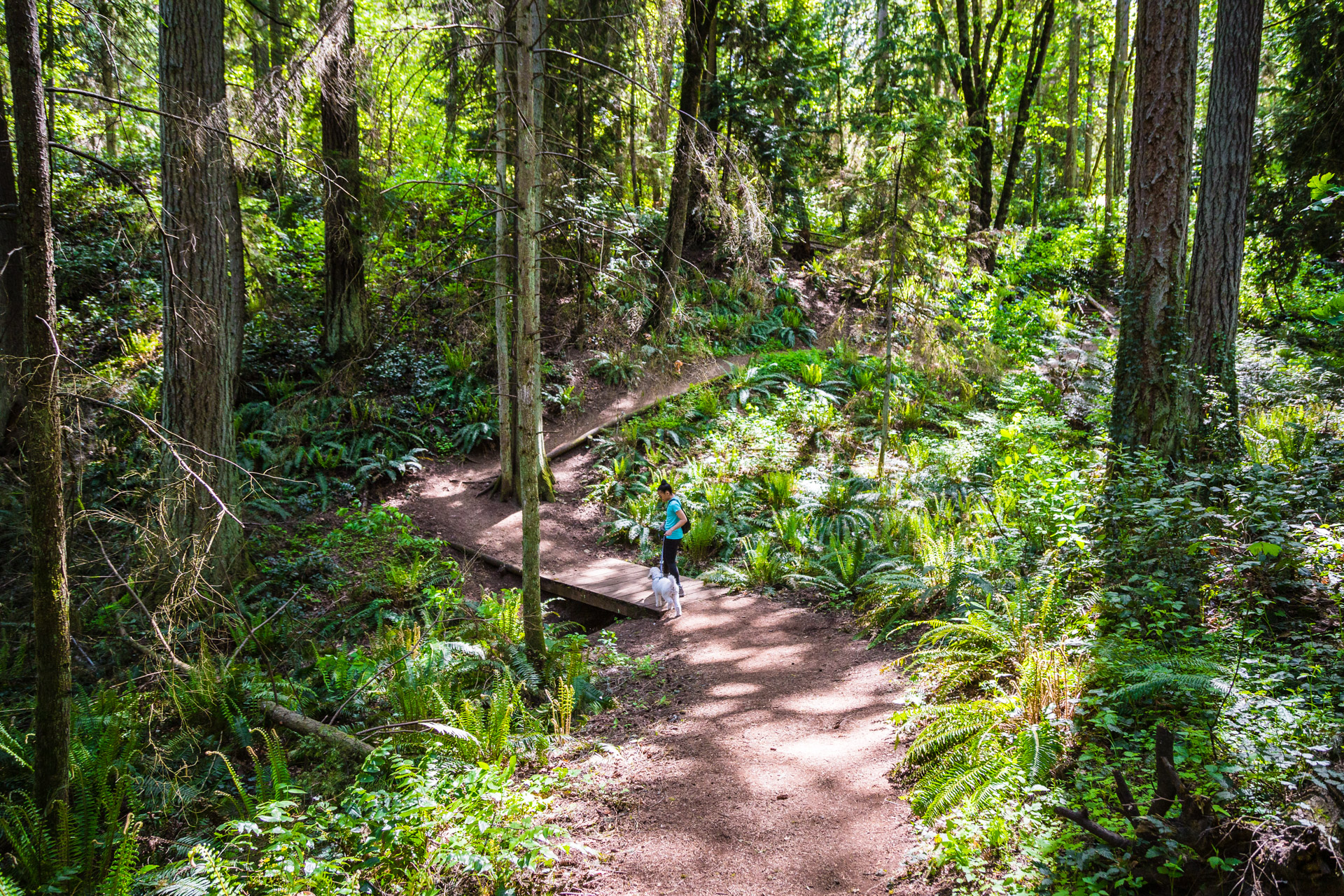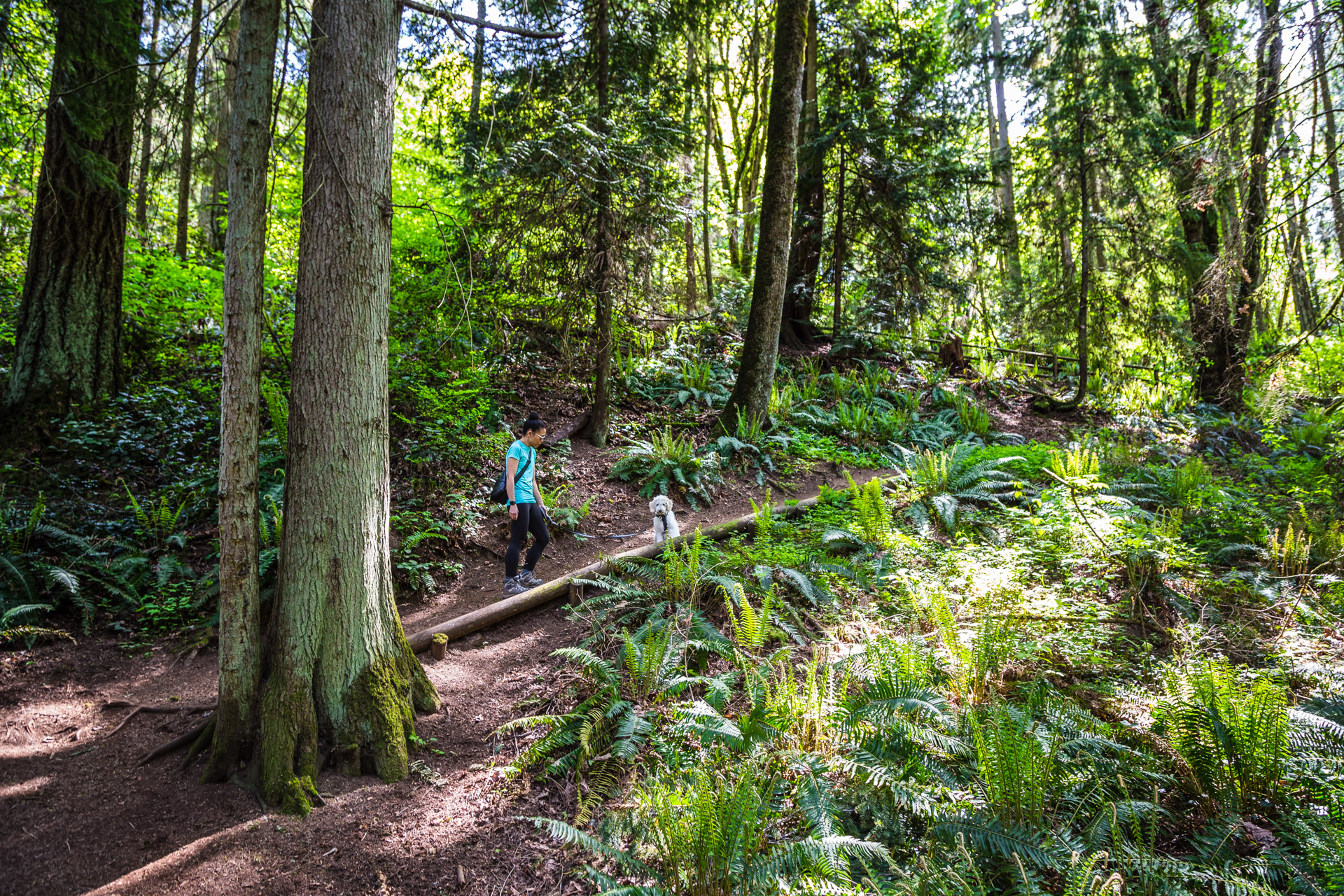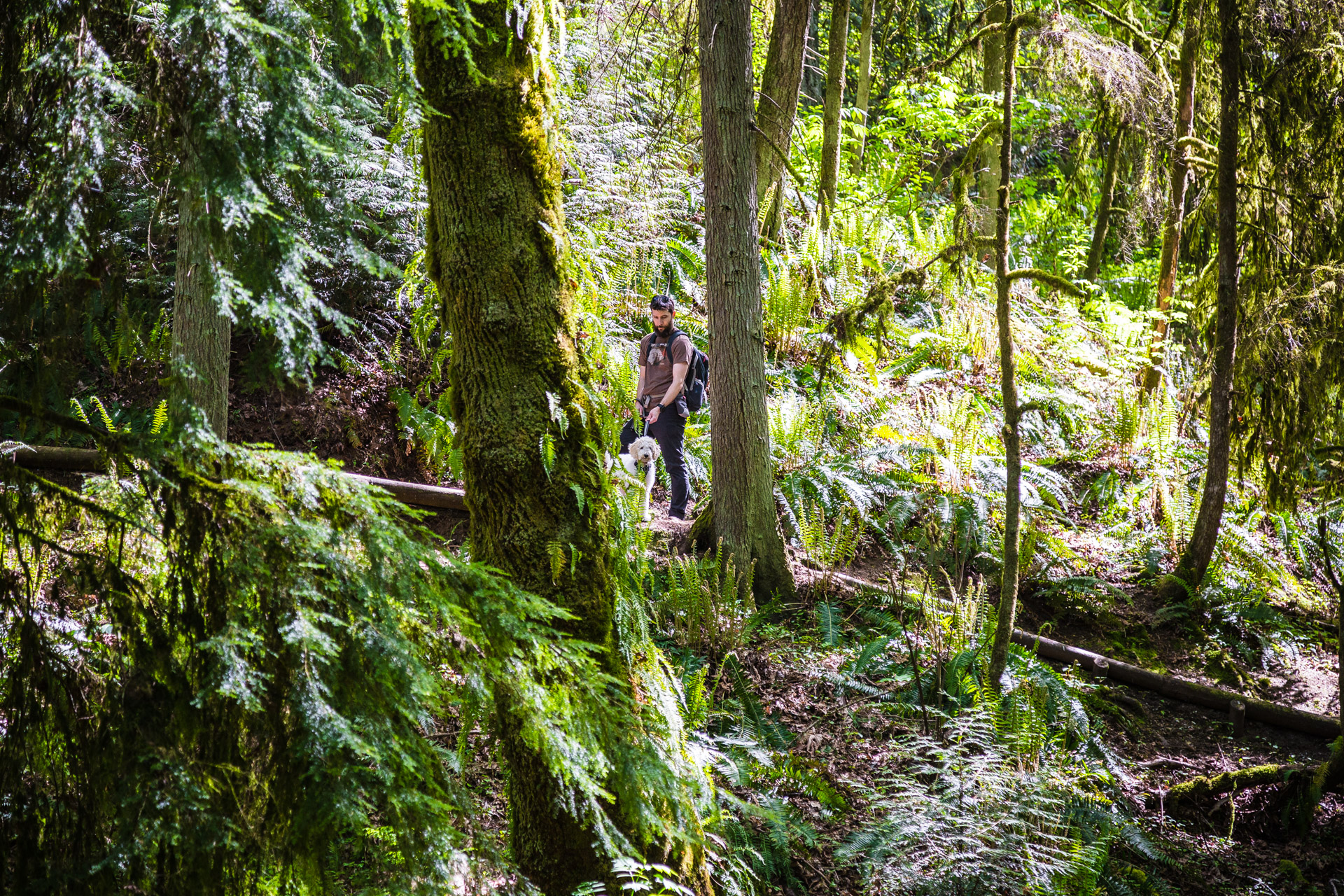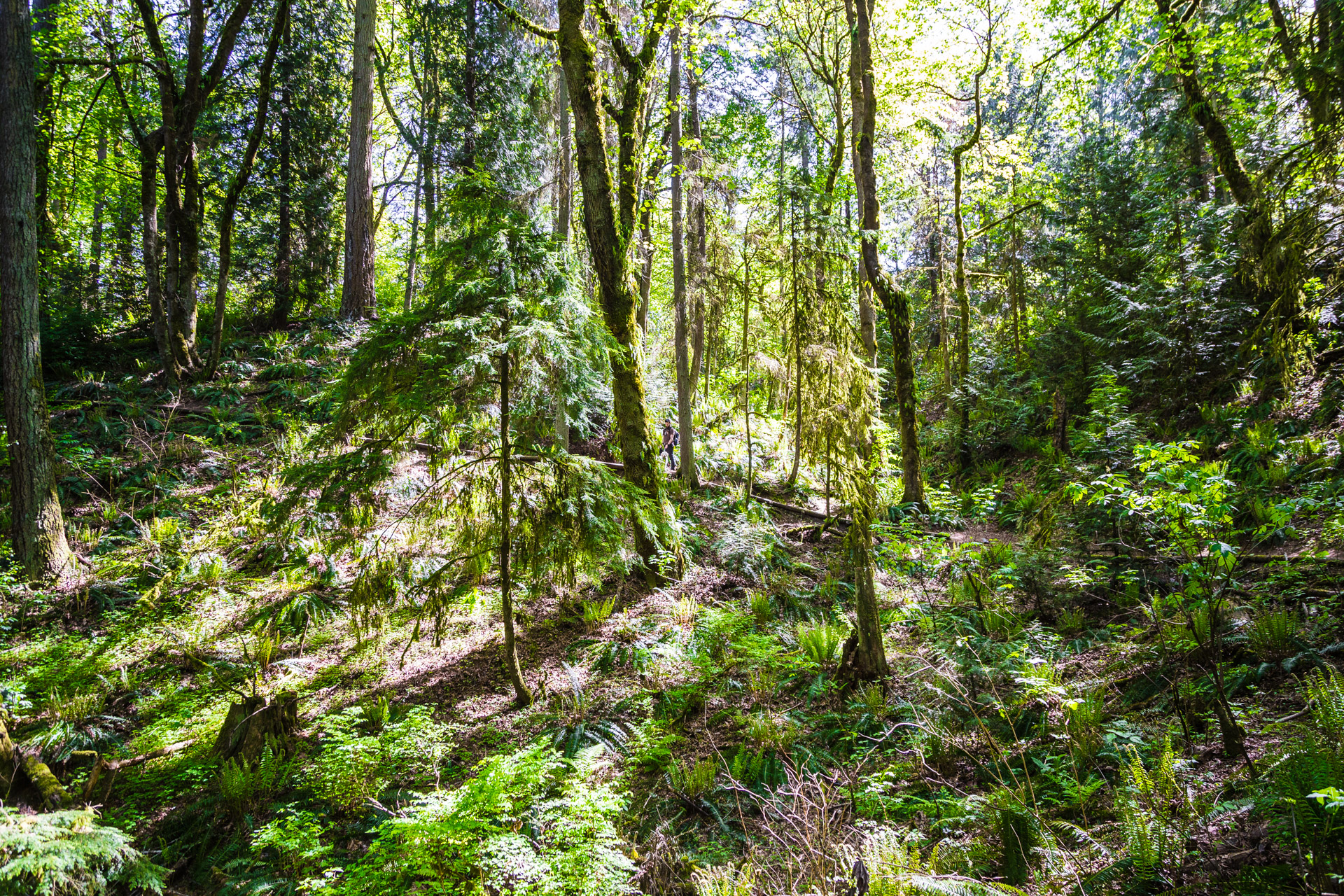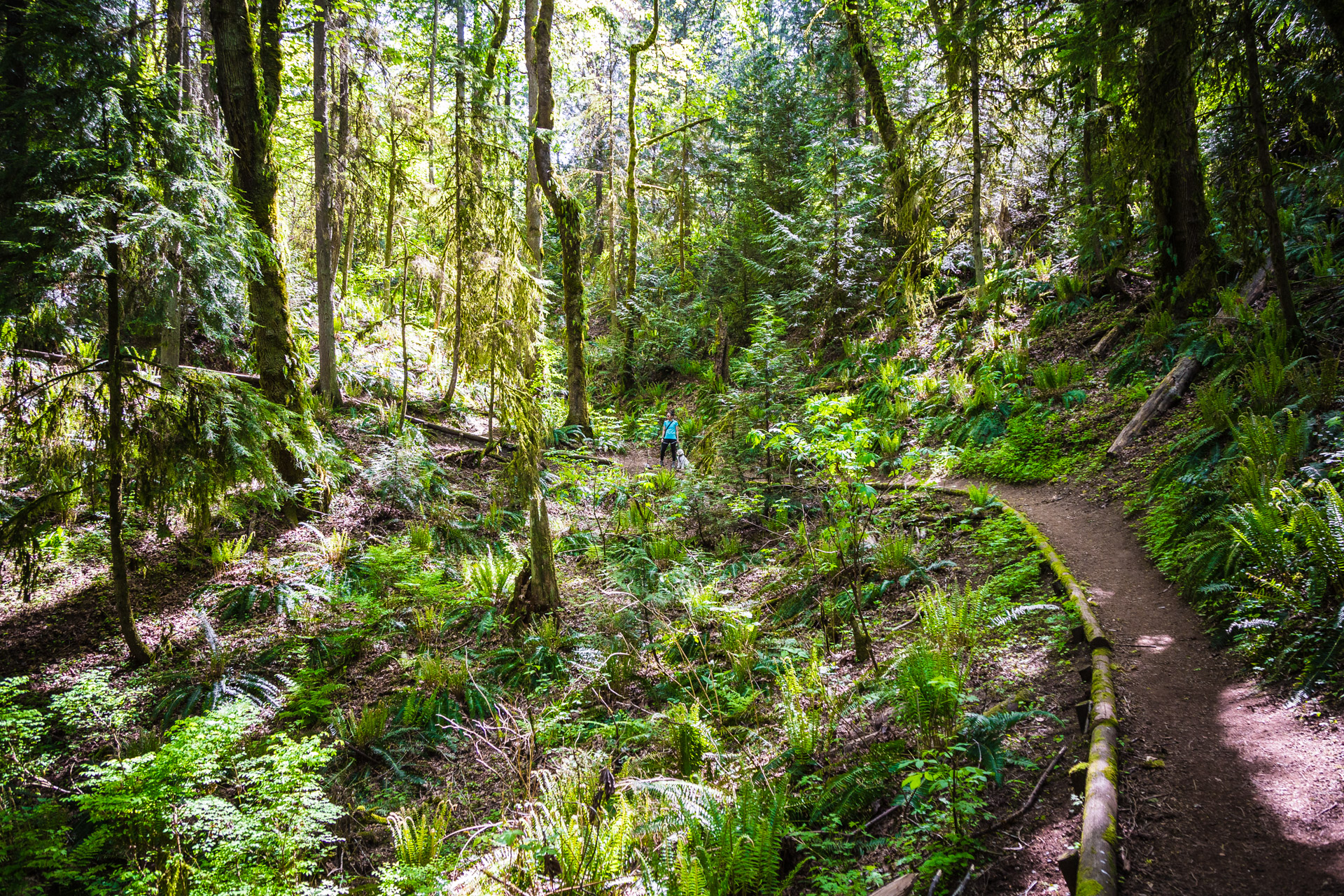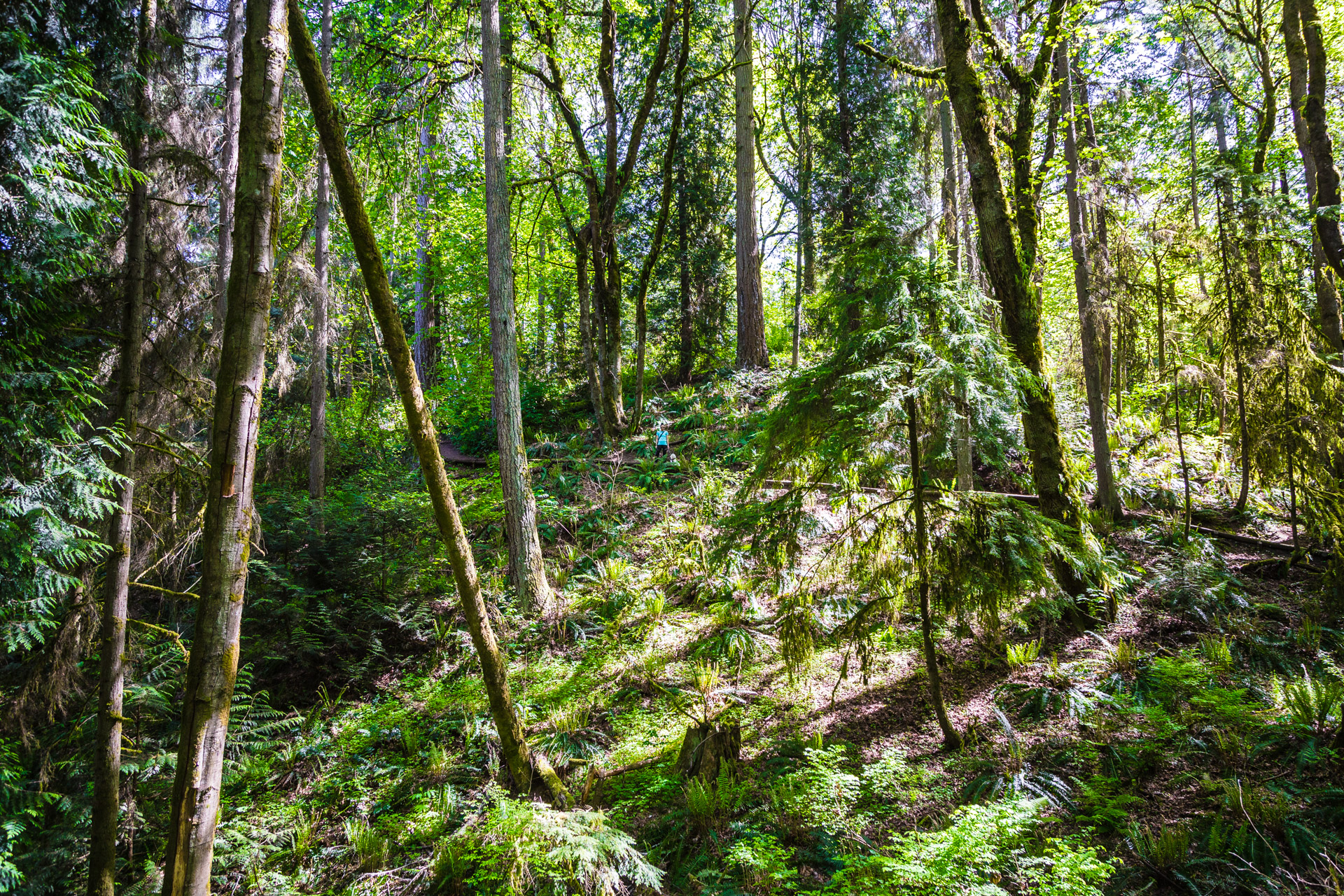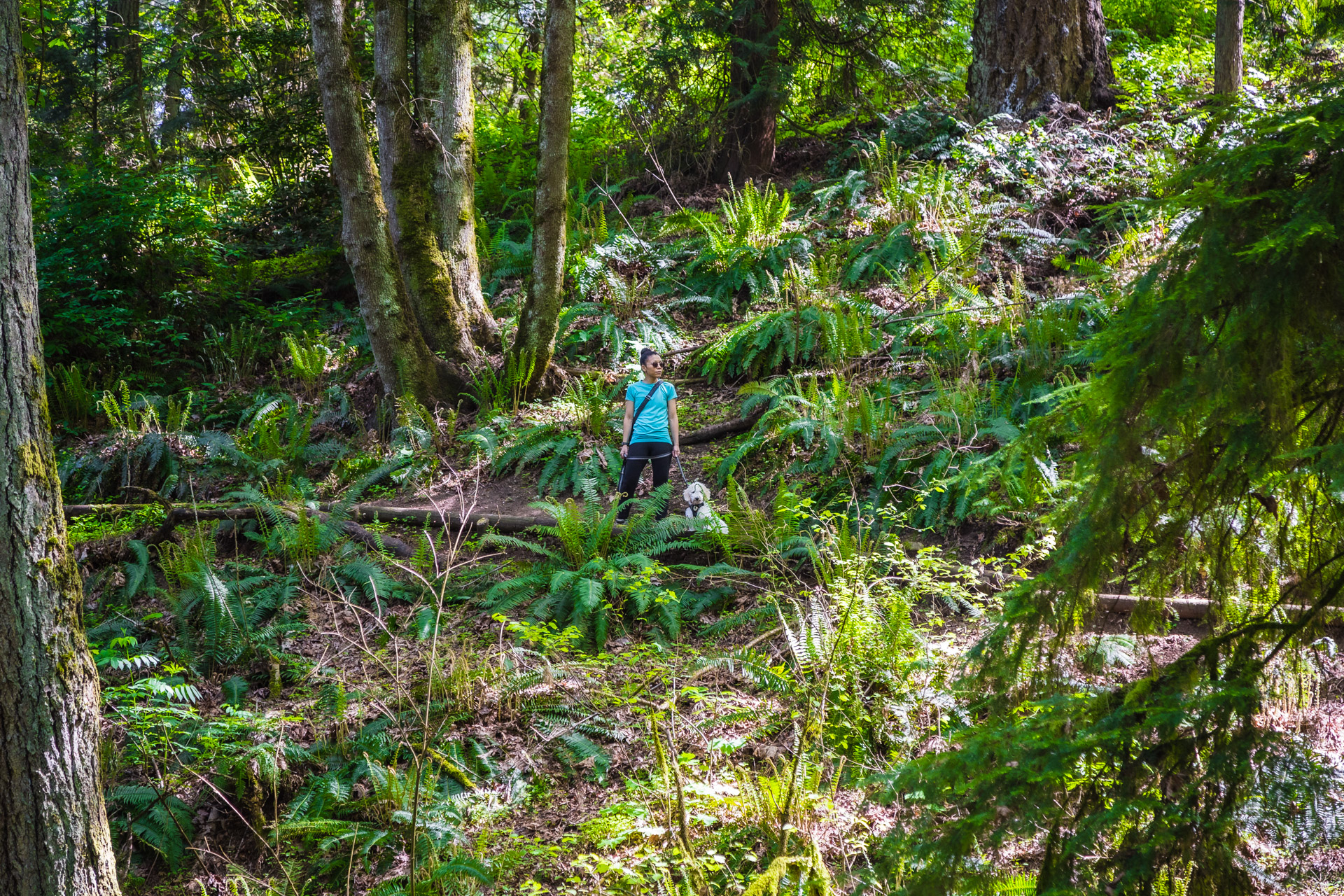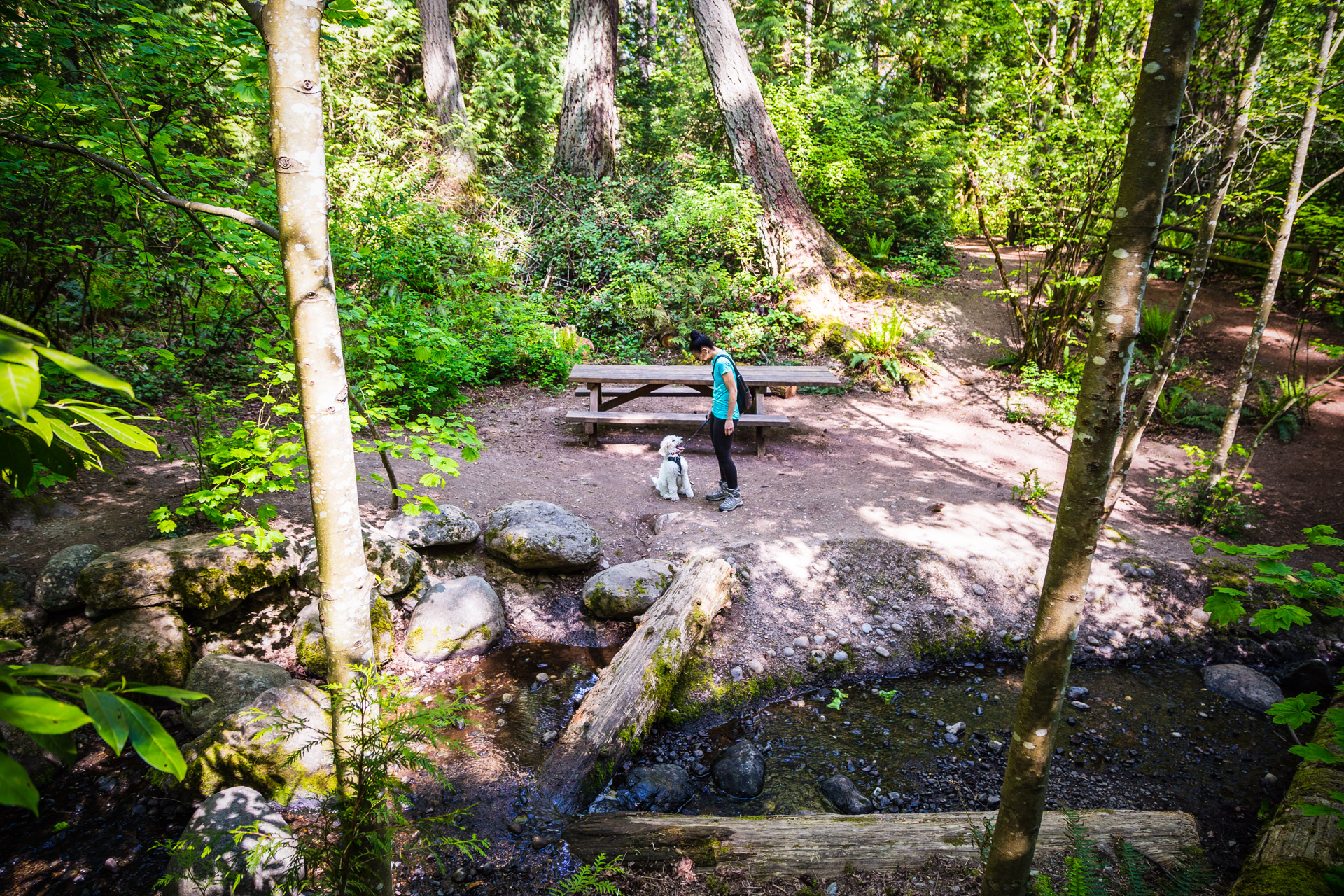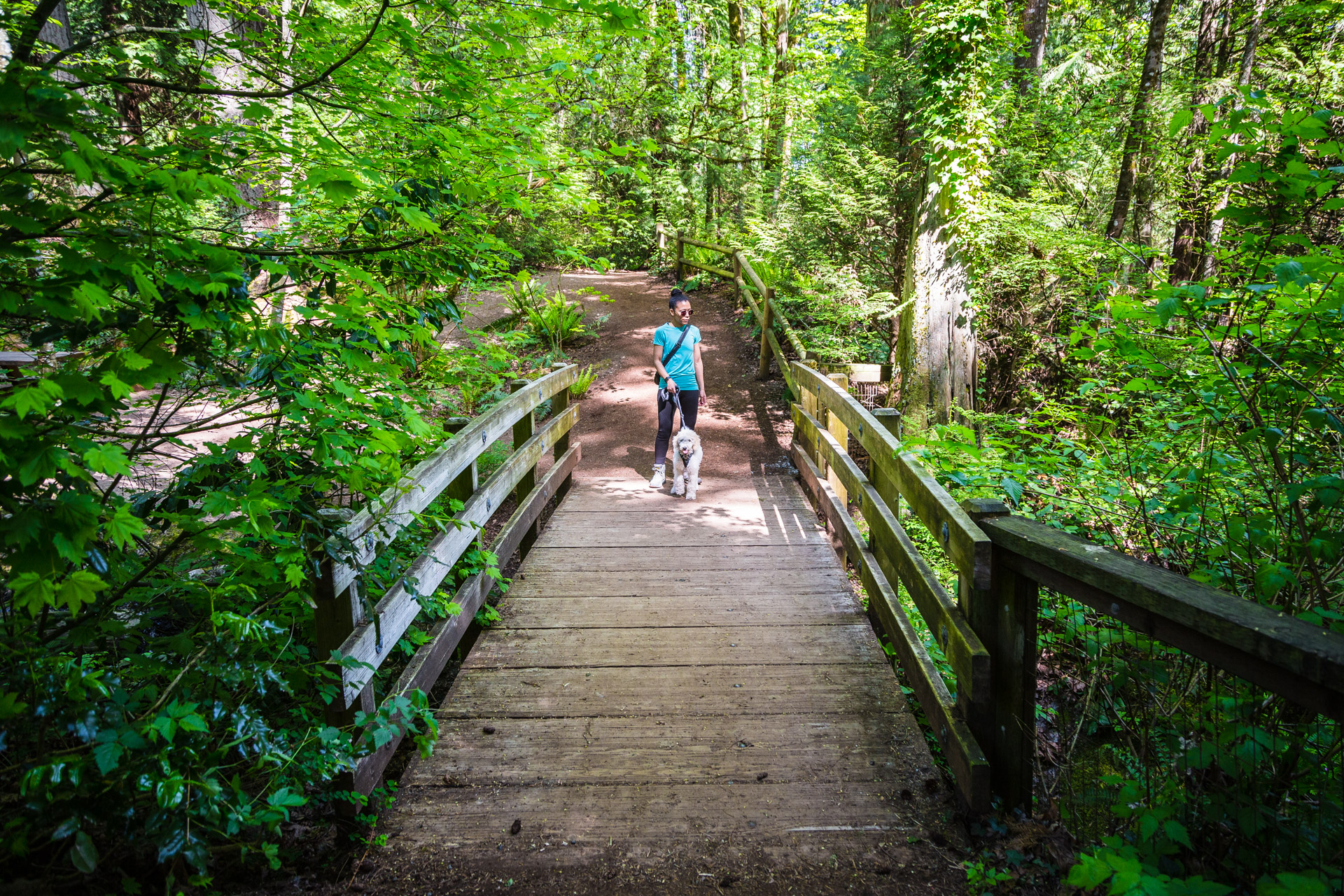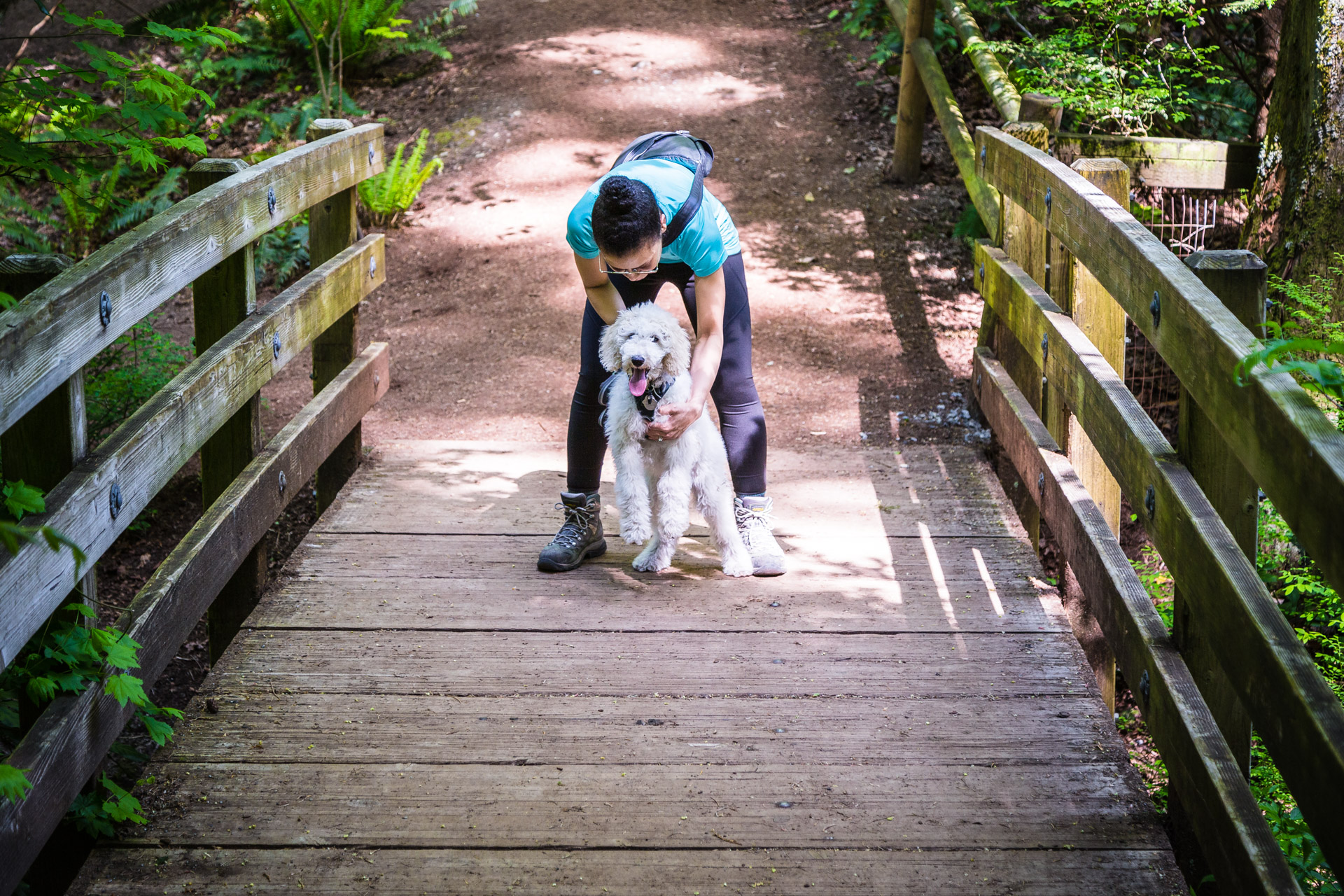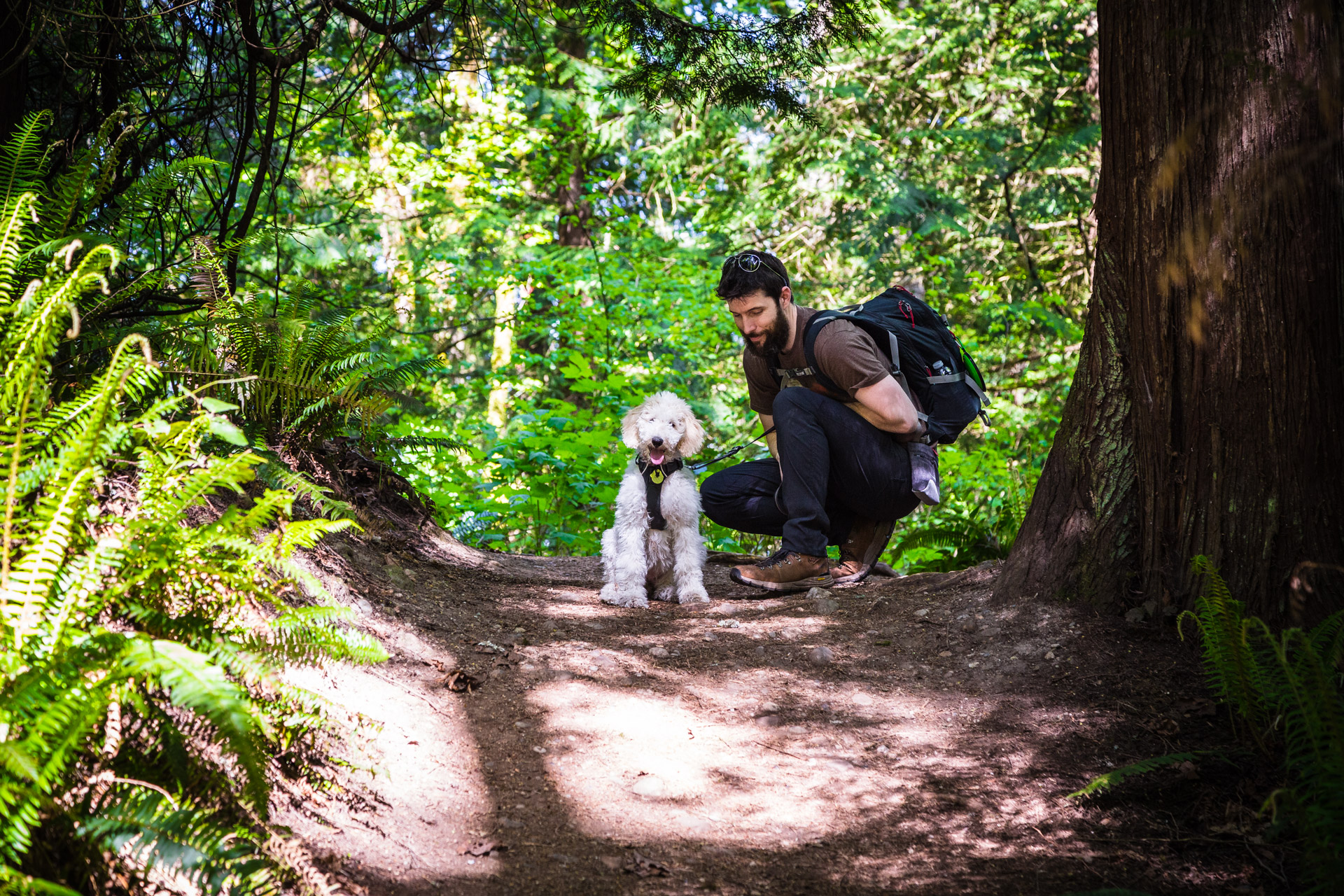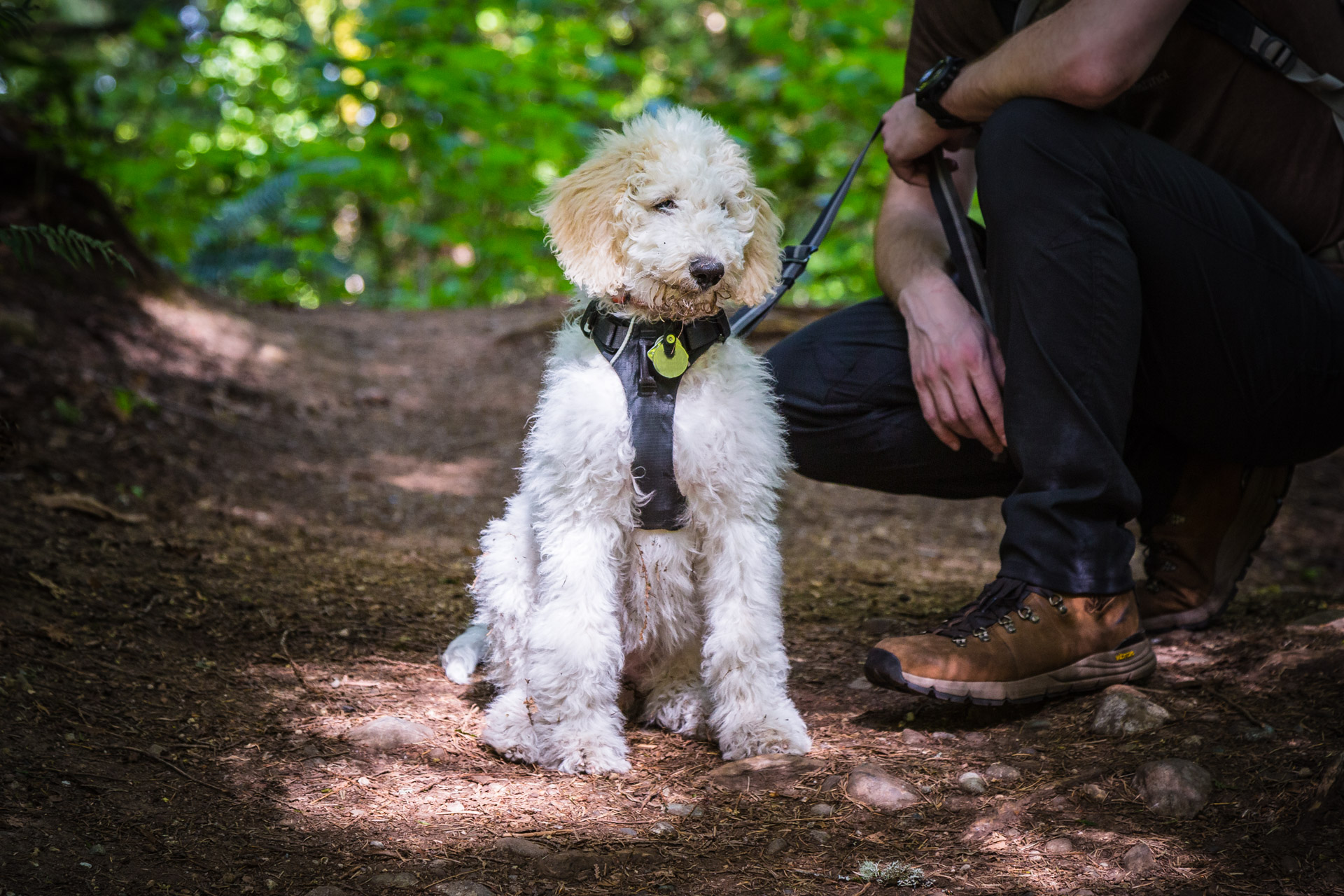 What do you think of this urban forest? Are there any city parks you like to visit? Leave a comment…we would love to hear what you think!
You might also like: