July 18, 2018
Hiking Amongst Giants at Redwood National and State Parks Part 1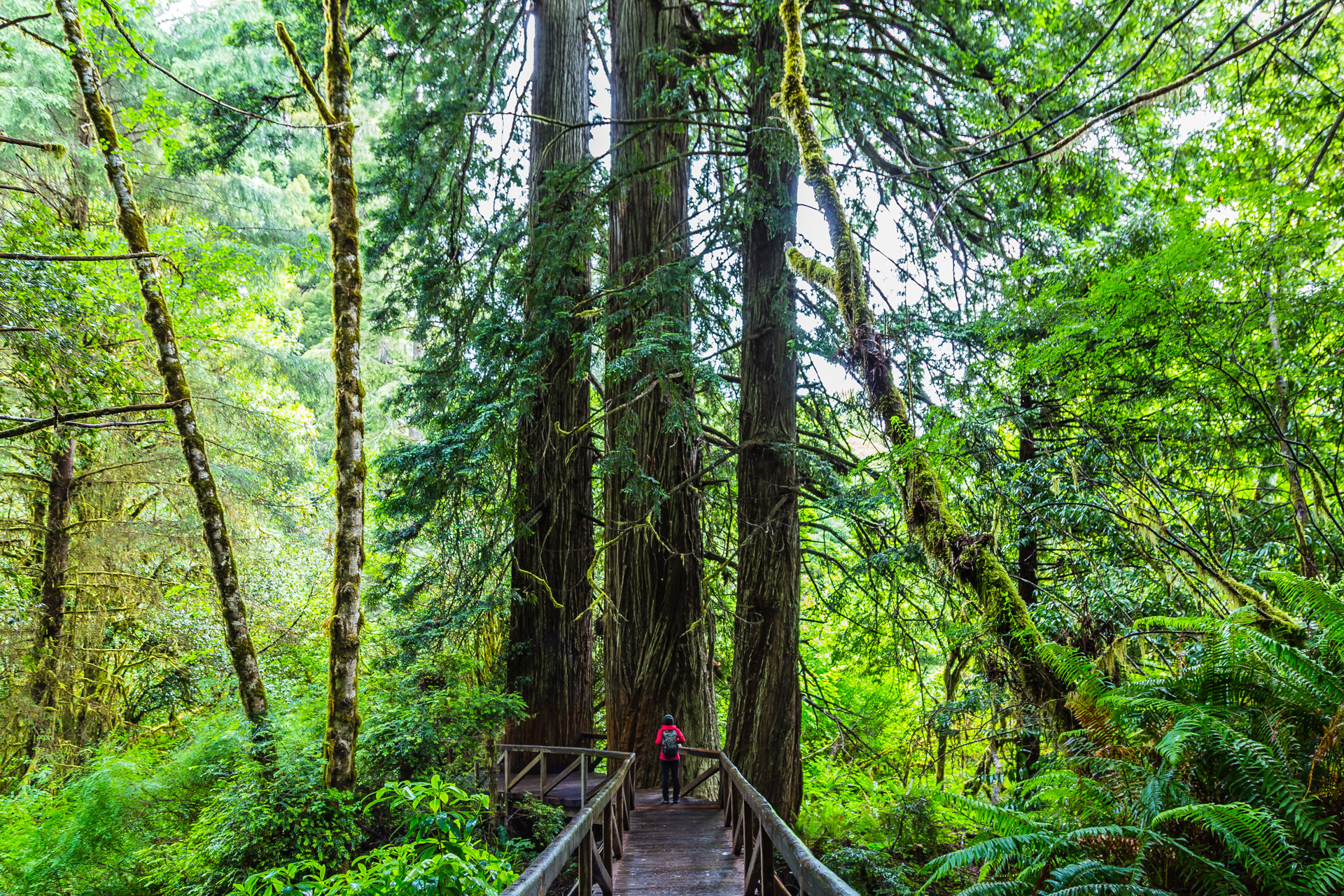 We wanted to start this blog post by immediately saying if you haven't been to Redwood National and State Parks, you definitely should go! We visited last month, and it was by far one of the most spectacular places we've ever been! We drove about 10 hours from Seattle to Northern California where on the first day we hiked the amazing James Irvine-Miners Ridge Loop. Located in the state park area of the Redwoods, this trail that was around 12 miles long (though we added two more miles to the hike to do more sightseeing) took us about six hours to complete and led us through a gorgeous old-growth forest filled with redwoods which happen to be some of the tallest trees in the world. We're talking skyscraper tall! We also encountered Fern Canyon on this trail which was a unique experience involving hiking through a narrow canyon with walls of ferns and mosses surrounding us. Having to walk through some deep water while in this canyon was an added fun bonus especially because we learned that our hiking boots are really waterproof! Then the landscape changed, and we ended up on Gold Bluffs Beach which provided us with awesome ocean views. This is what we love about the Redwoods area…one minute you are deep in a forest and the next minute you are on a sandy beach! In the end, the trail headed back into the forest creating more memorable encounters with the amazing redwood trees. So if you are looking for a hike that allows you to see the best of the Redwoods environment, we highly recommend this trail. It's a long one, but so very worth it!
Have a great rest of the week, and stay tuned for more photos of our trip to the Redwoods!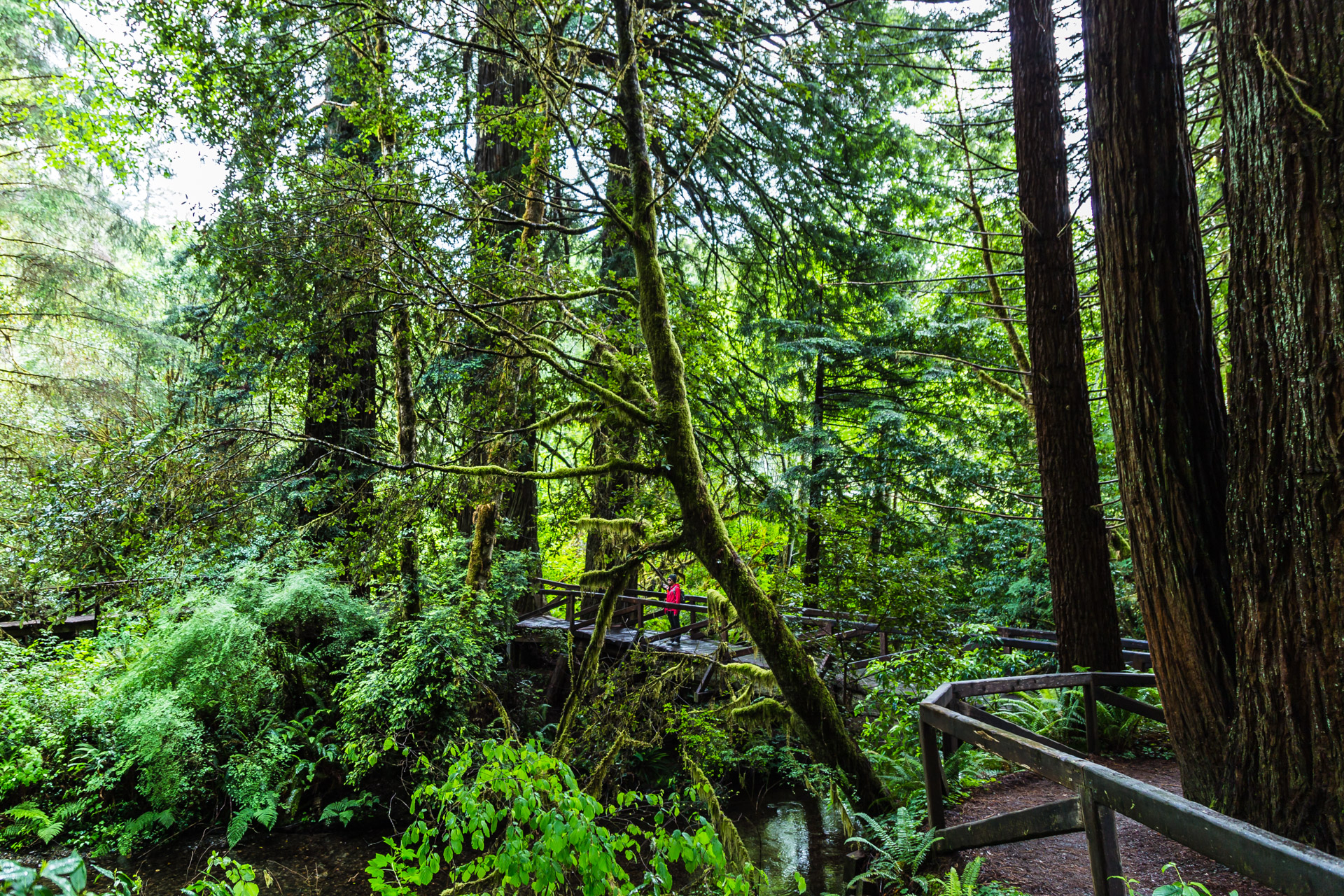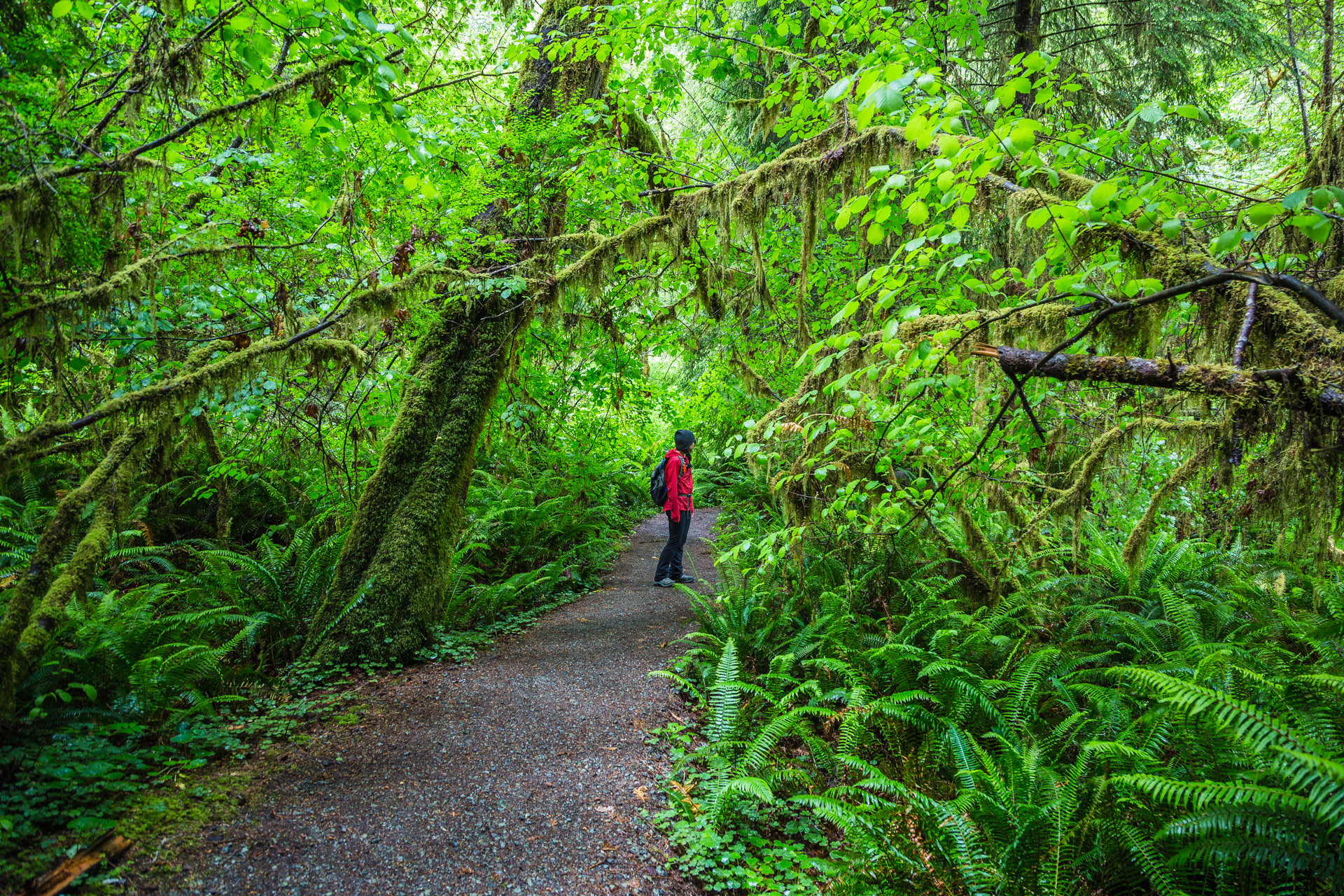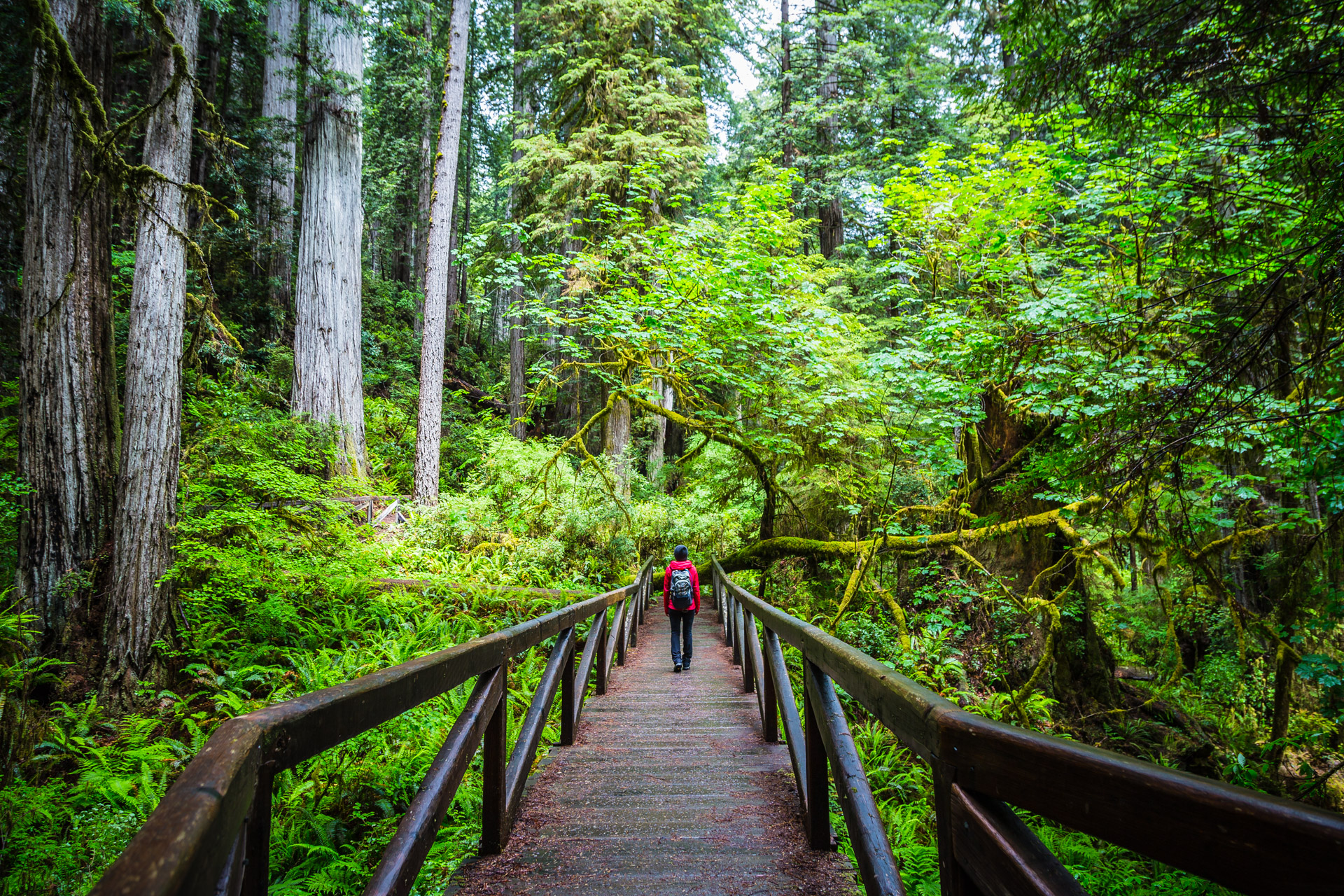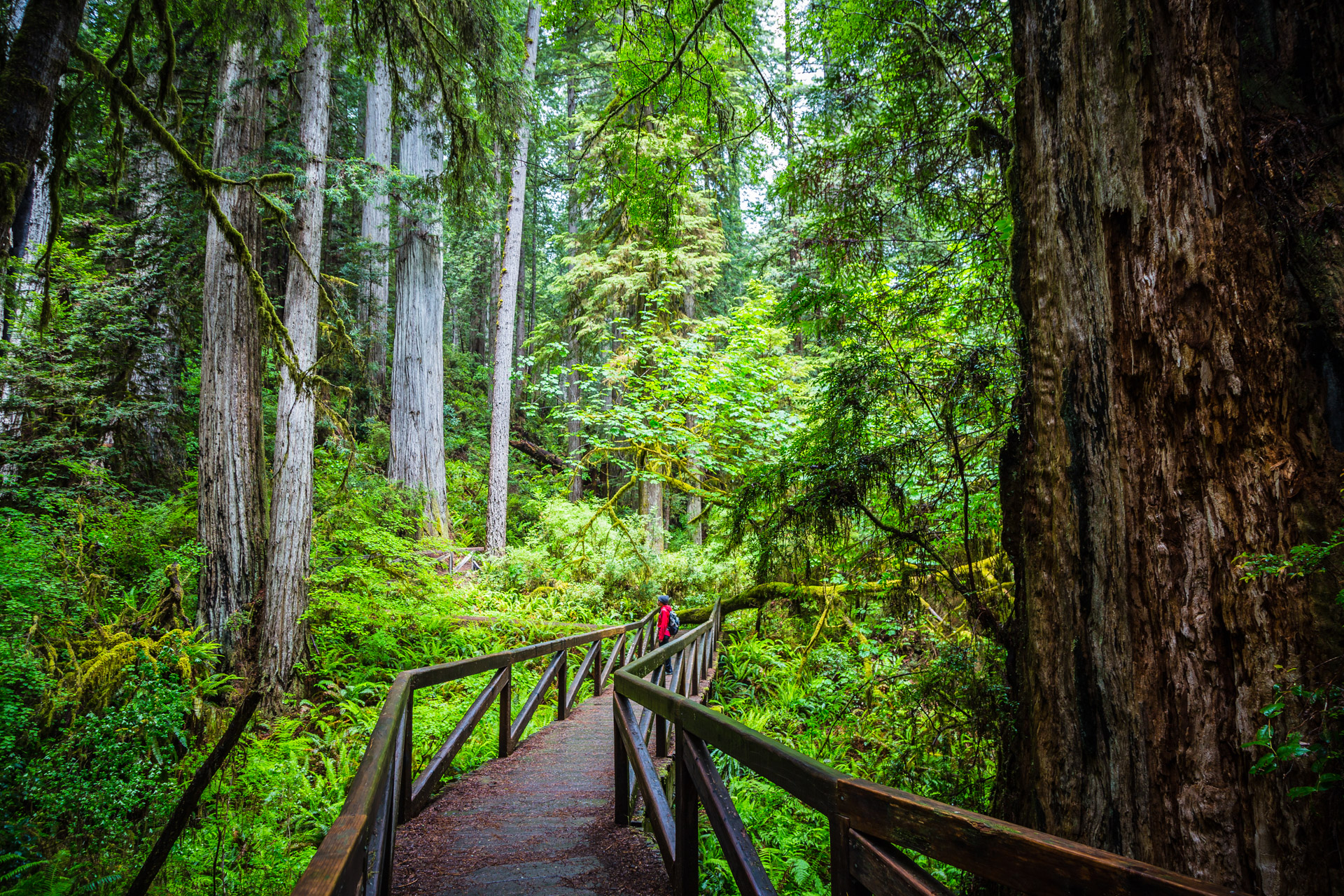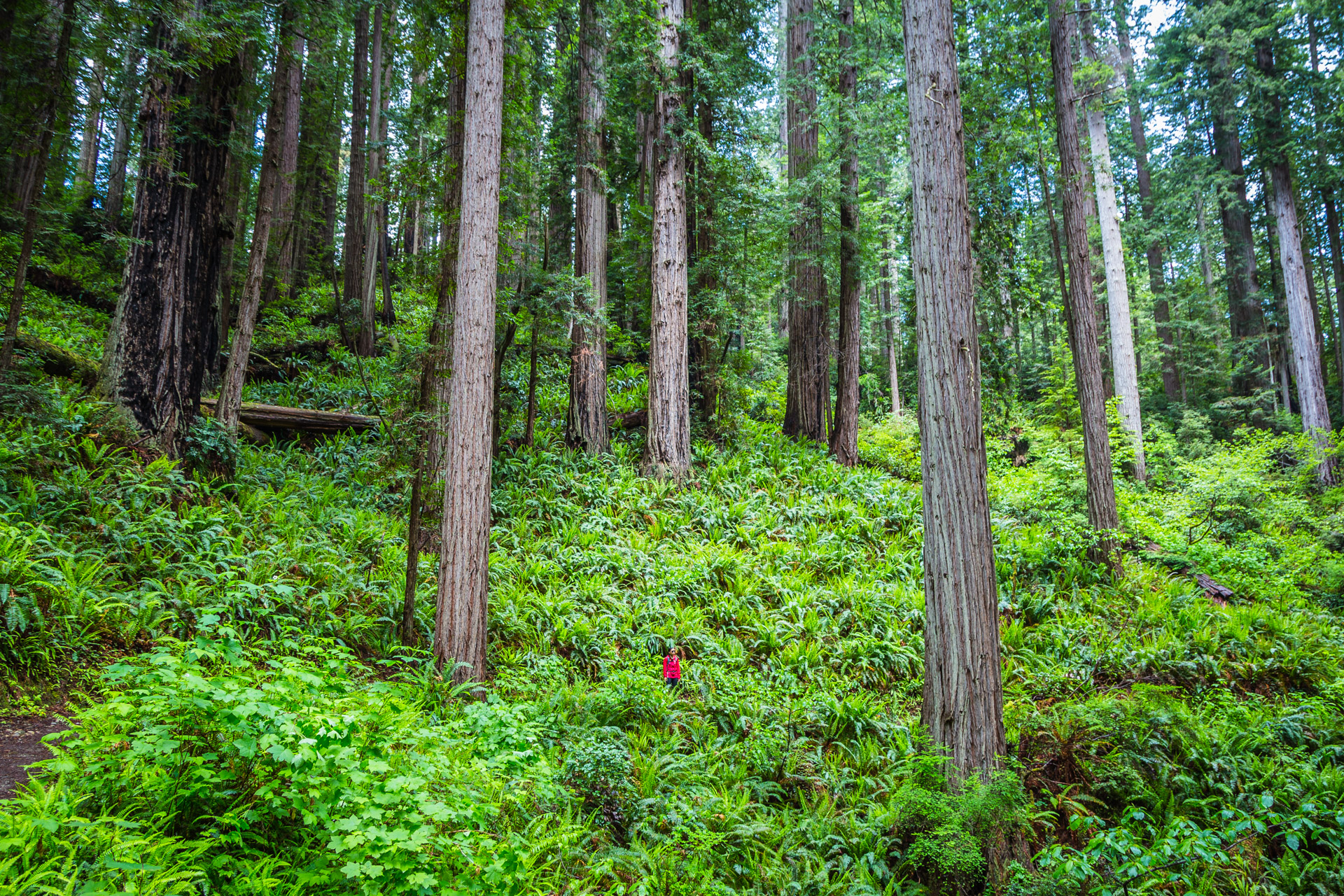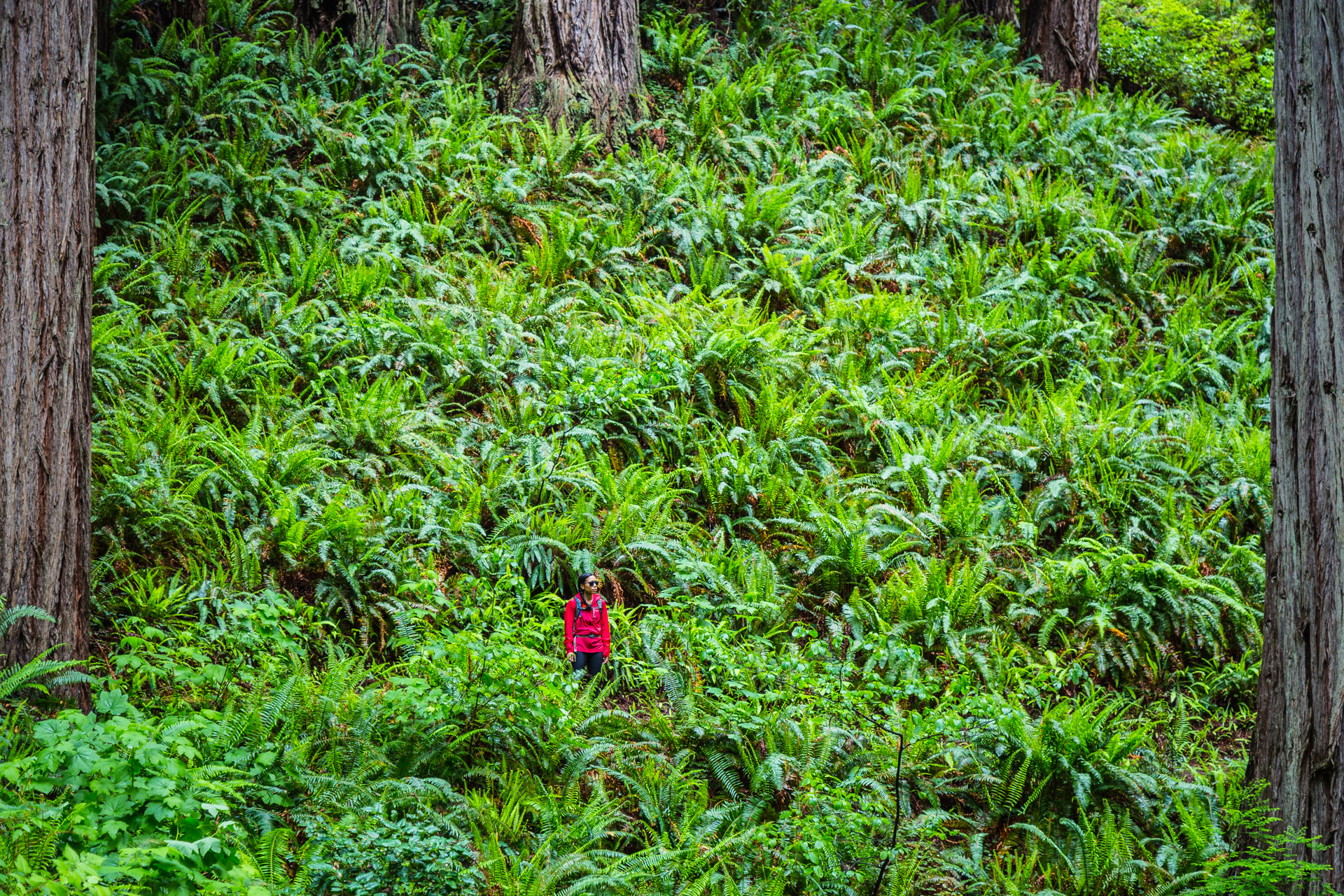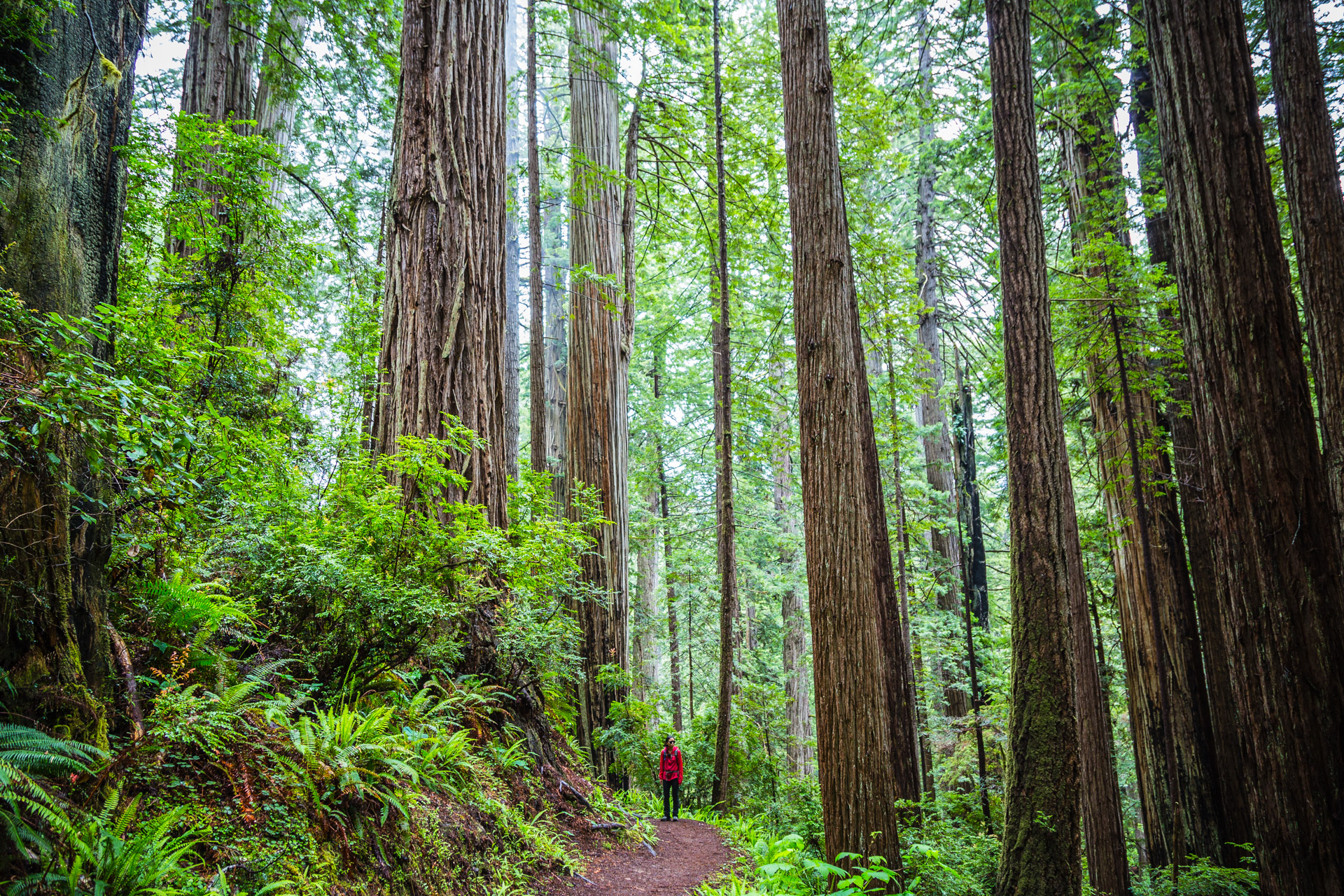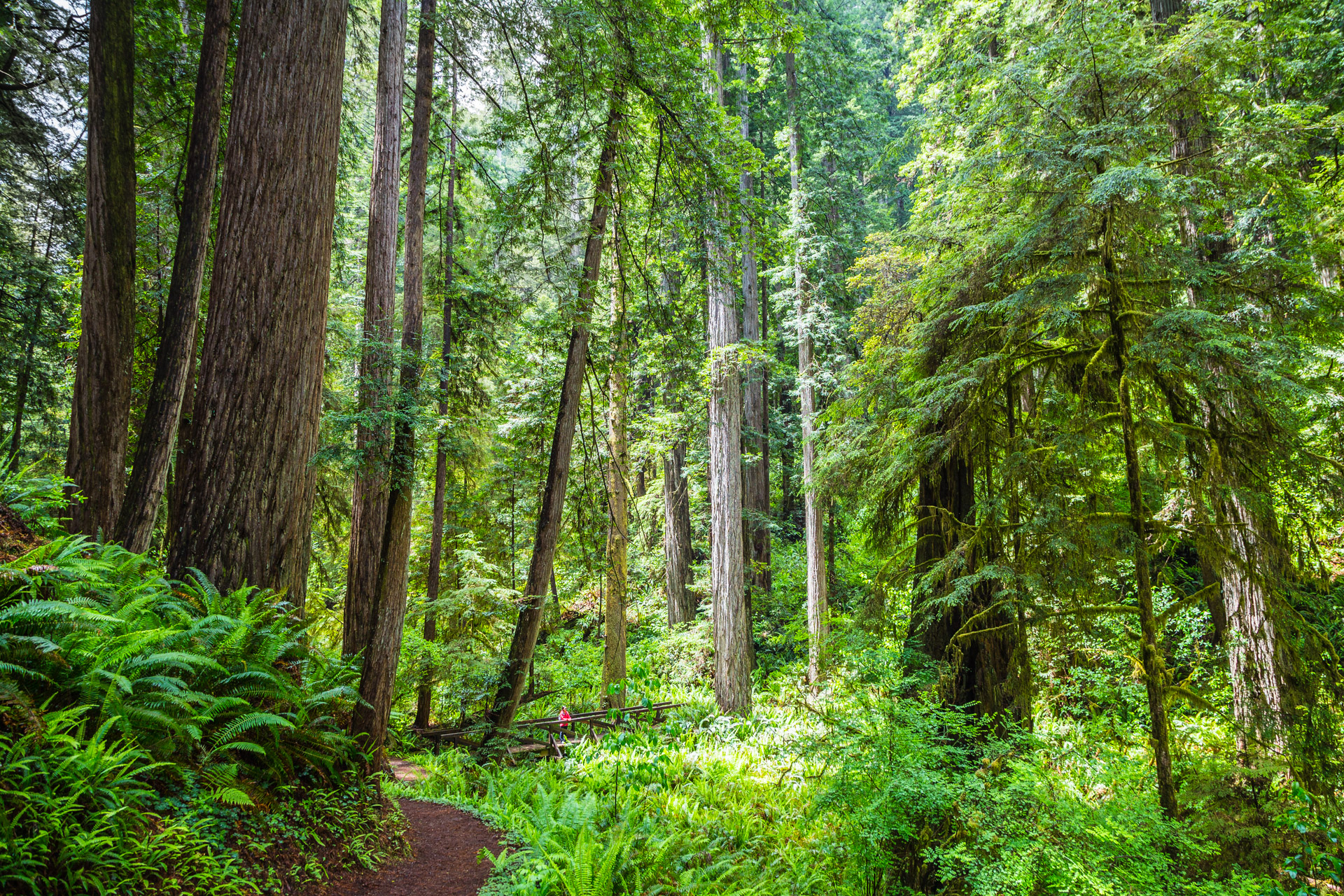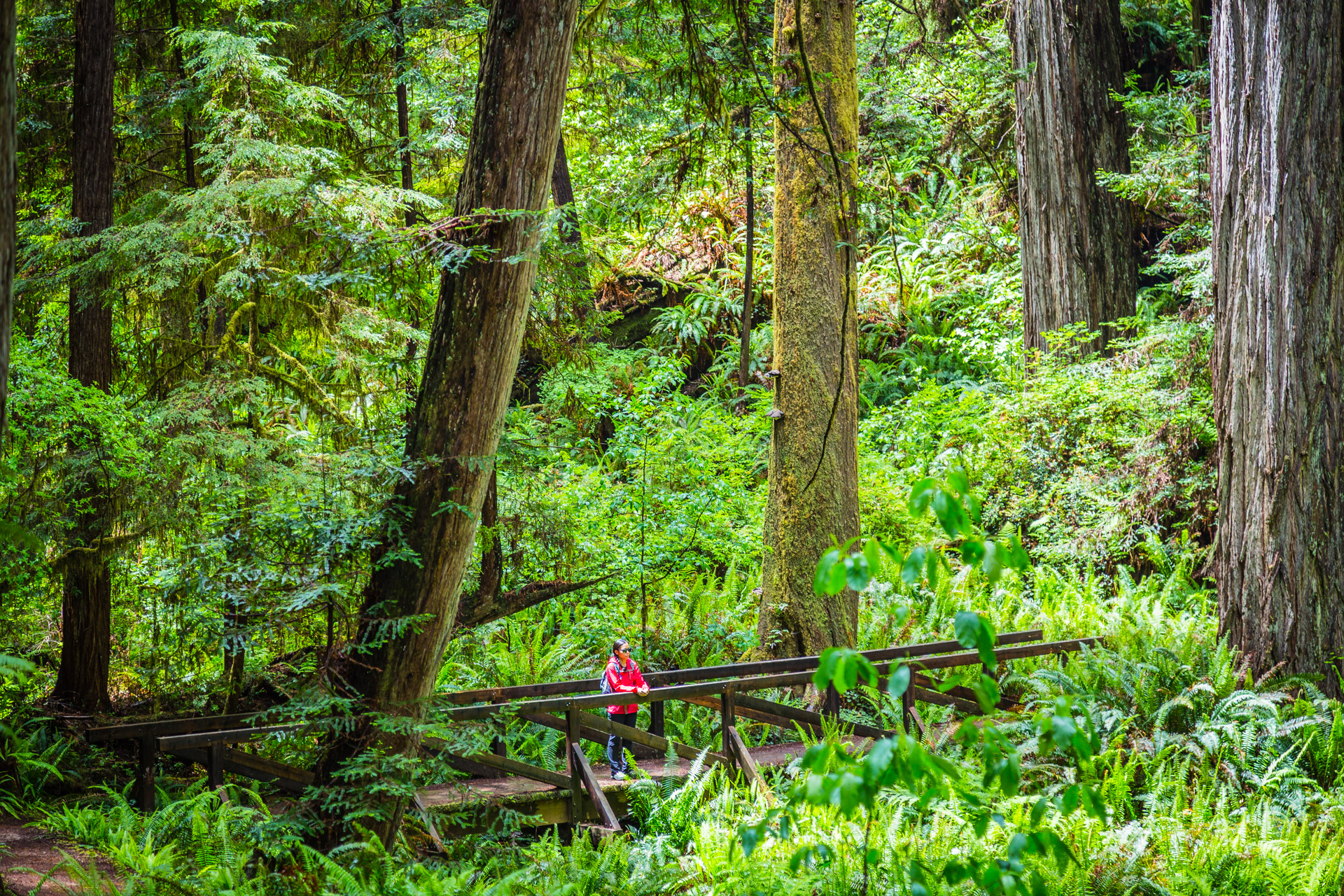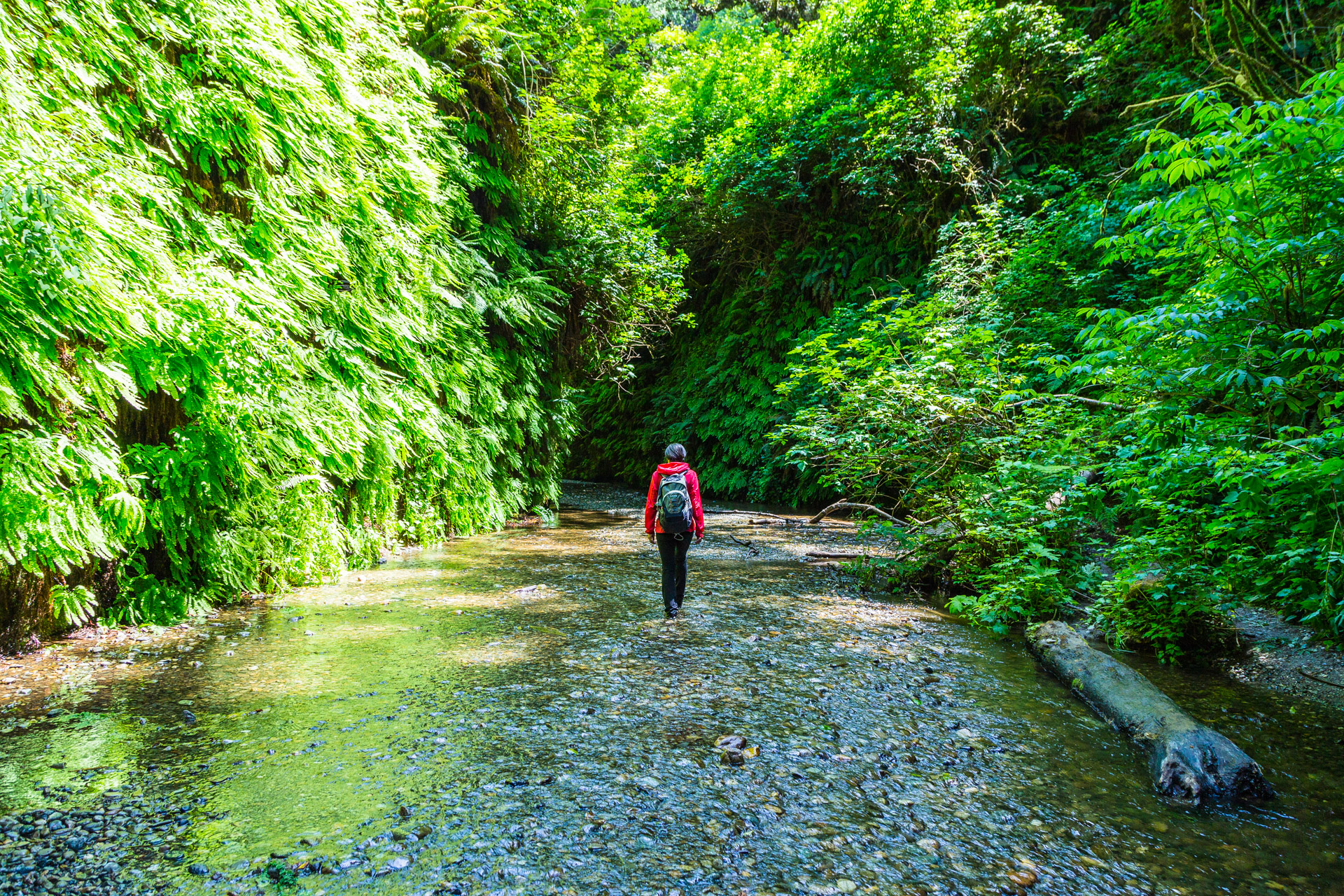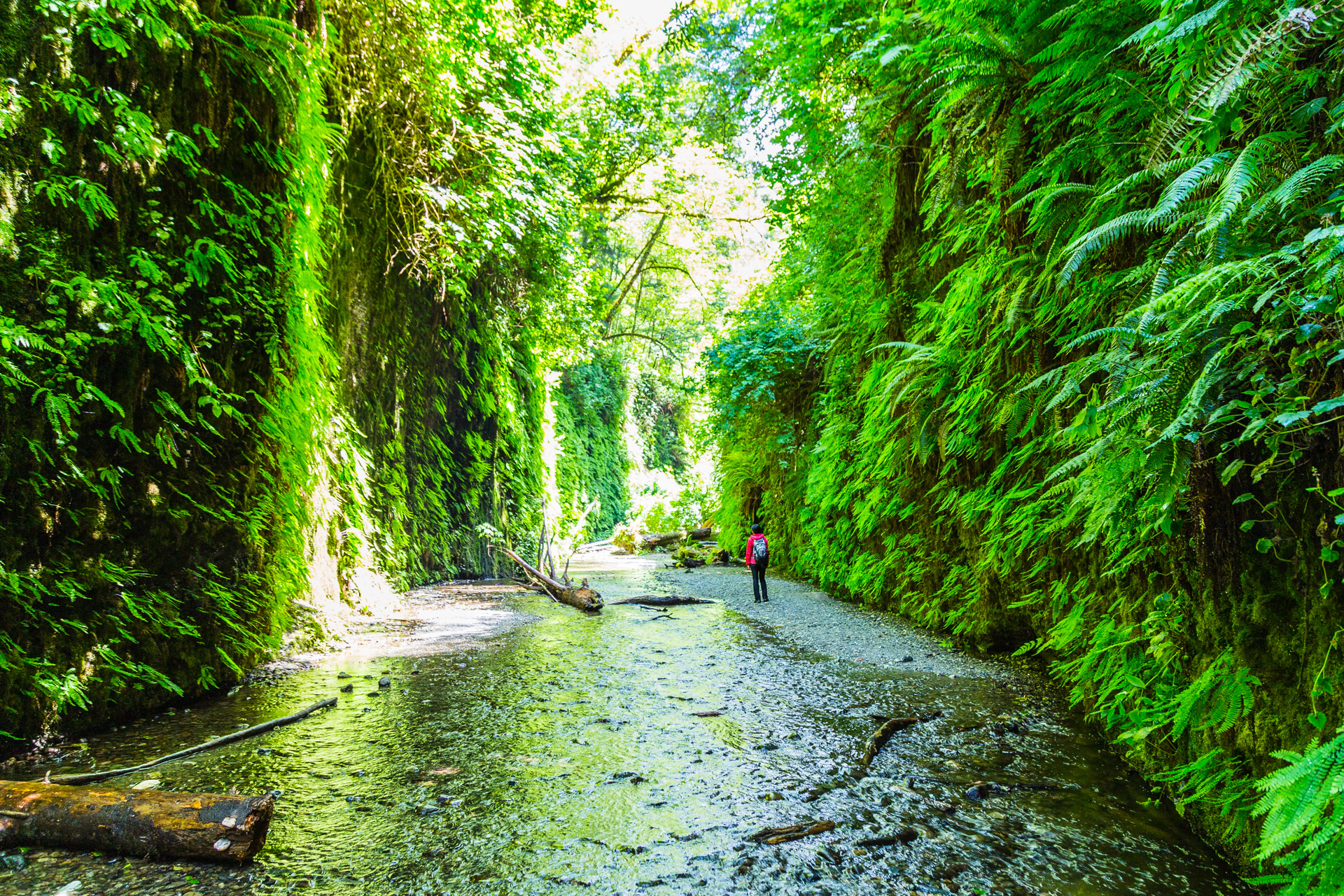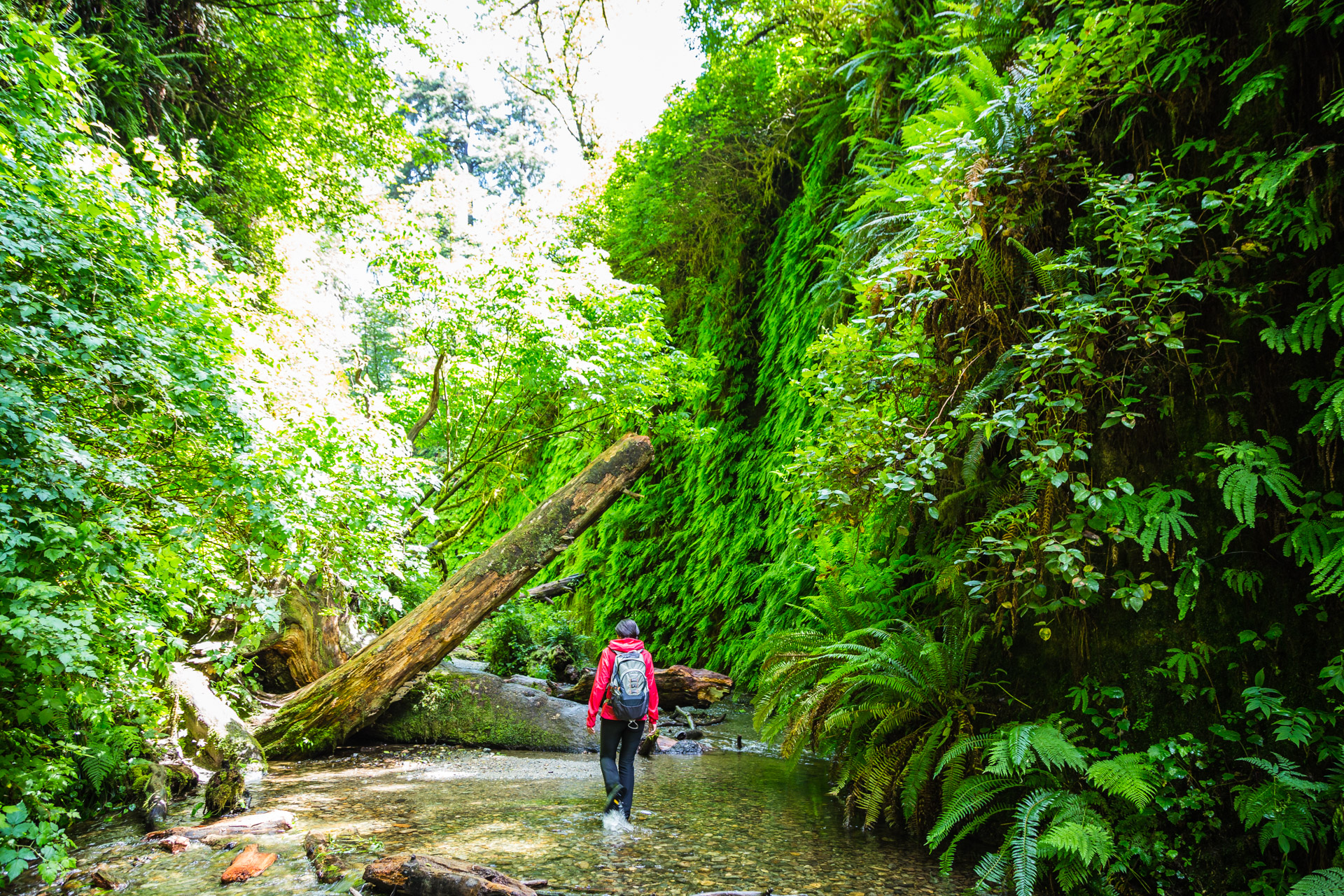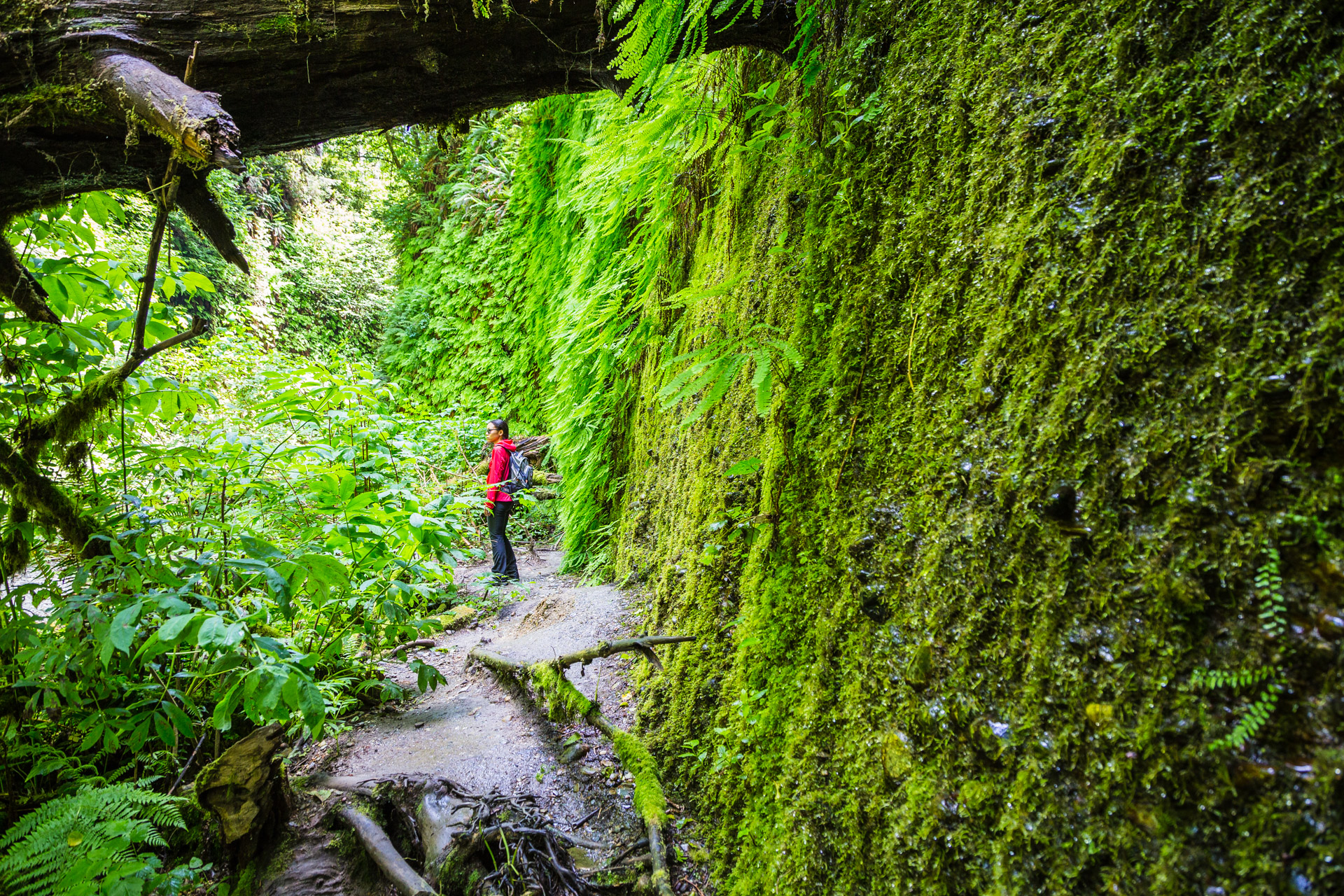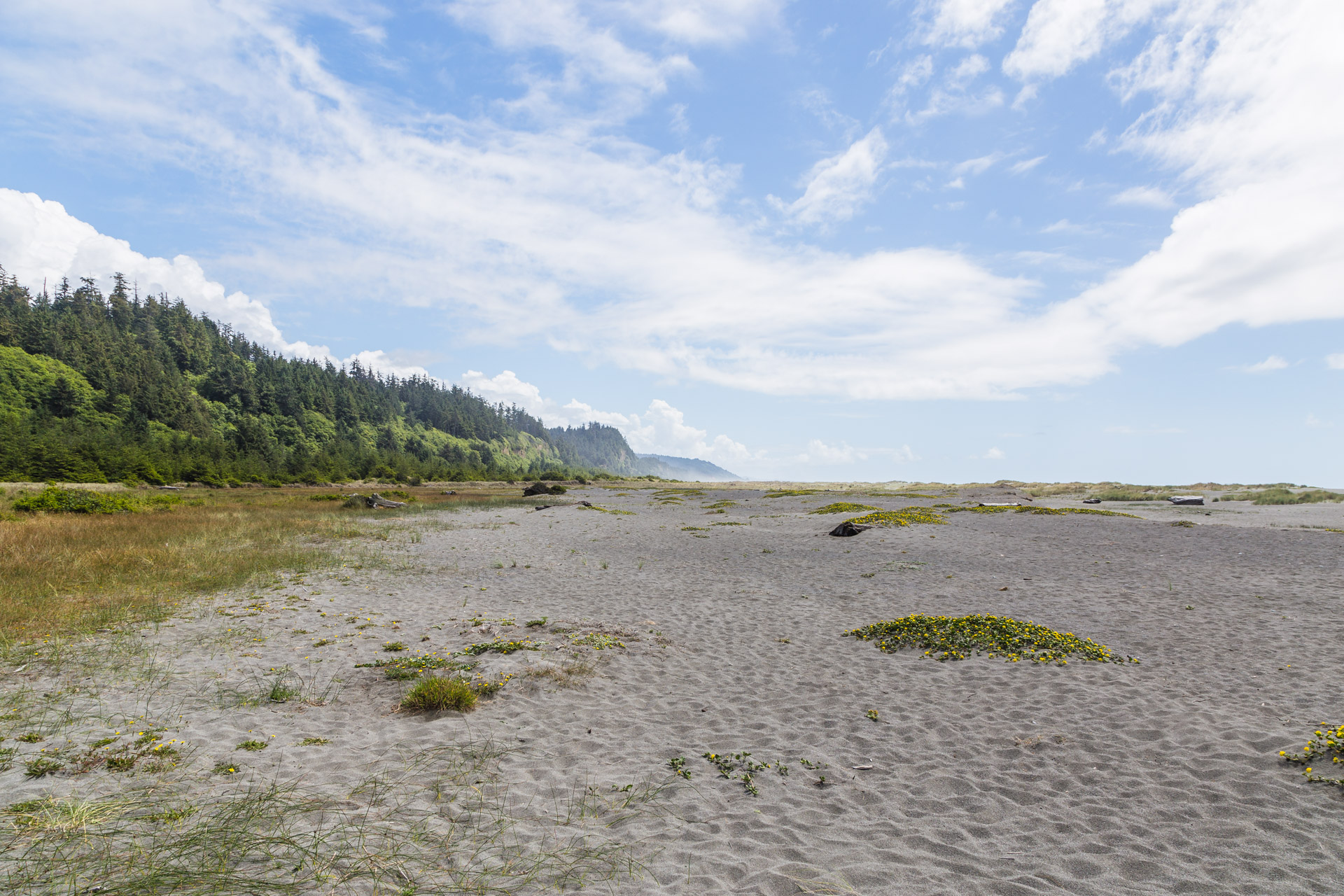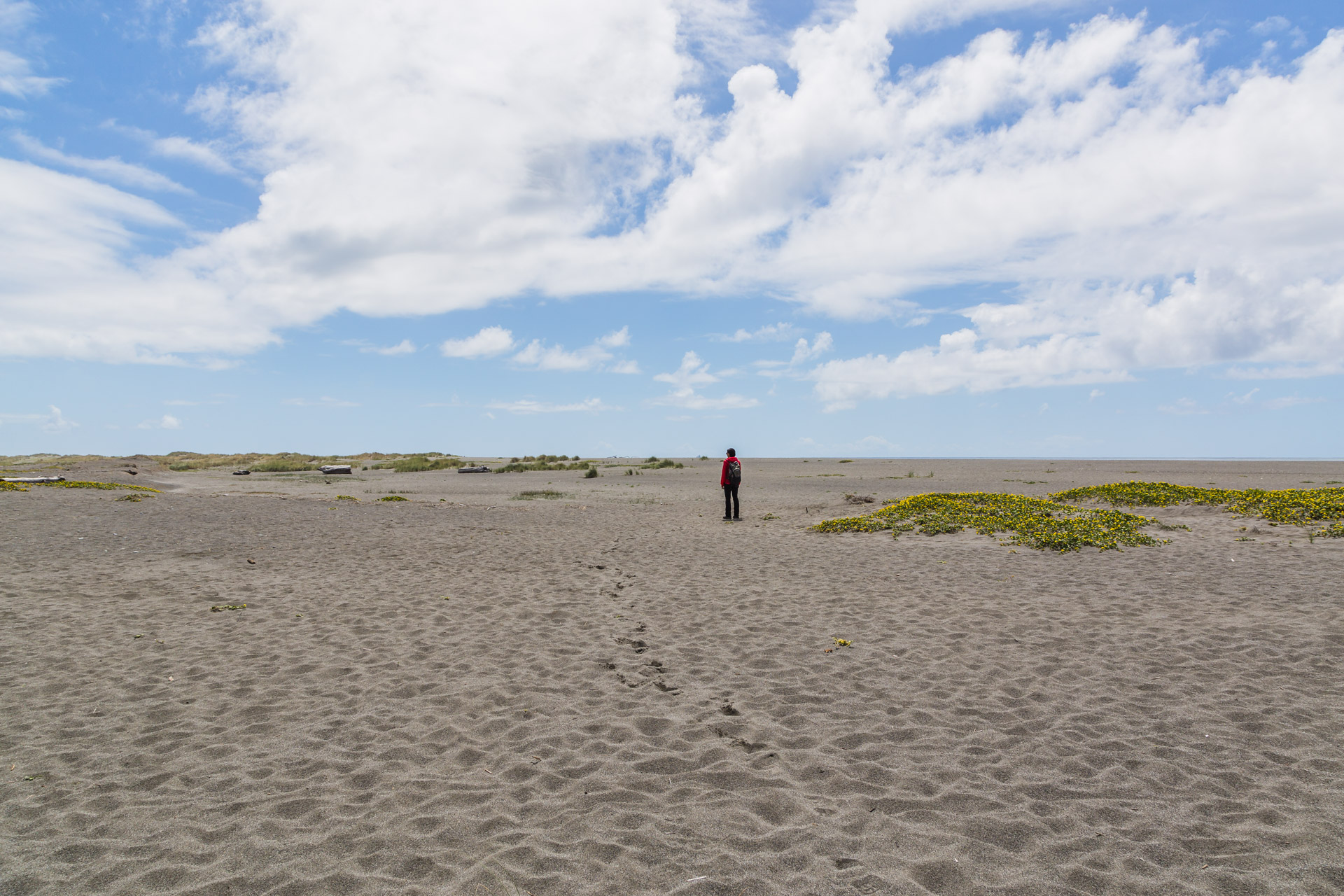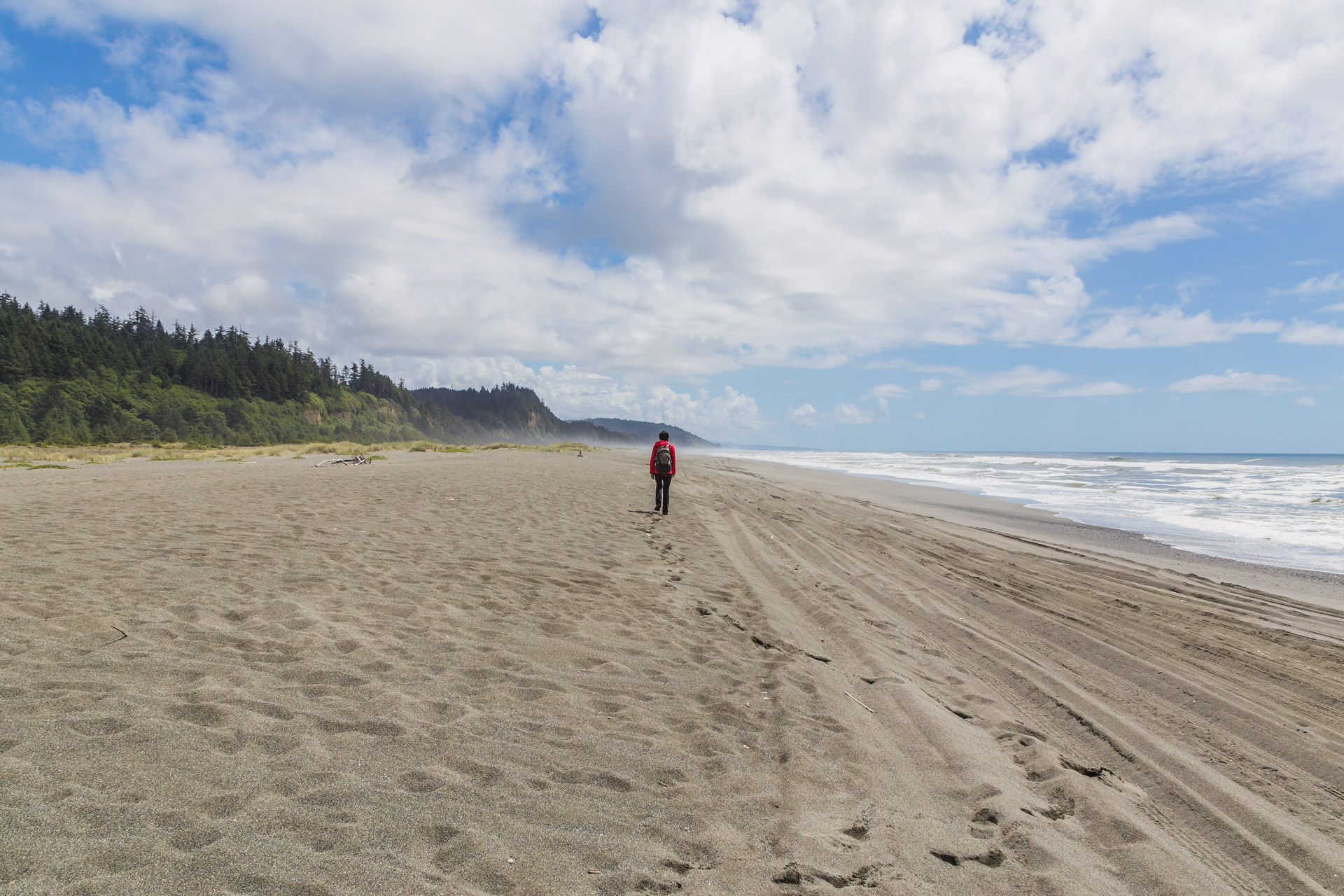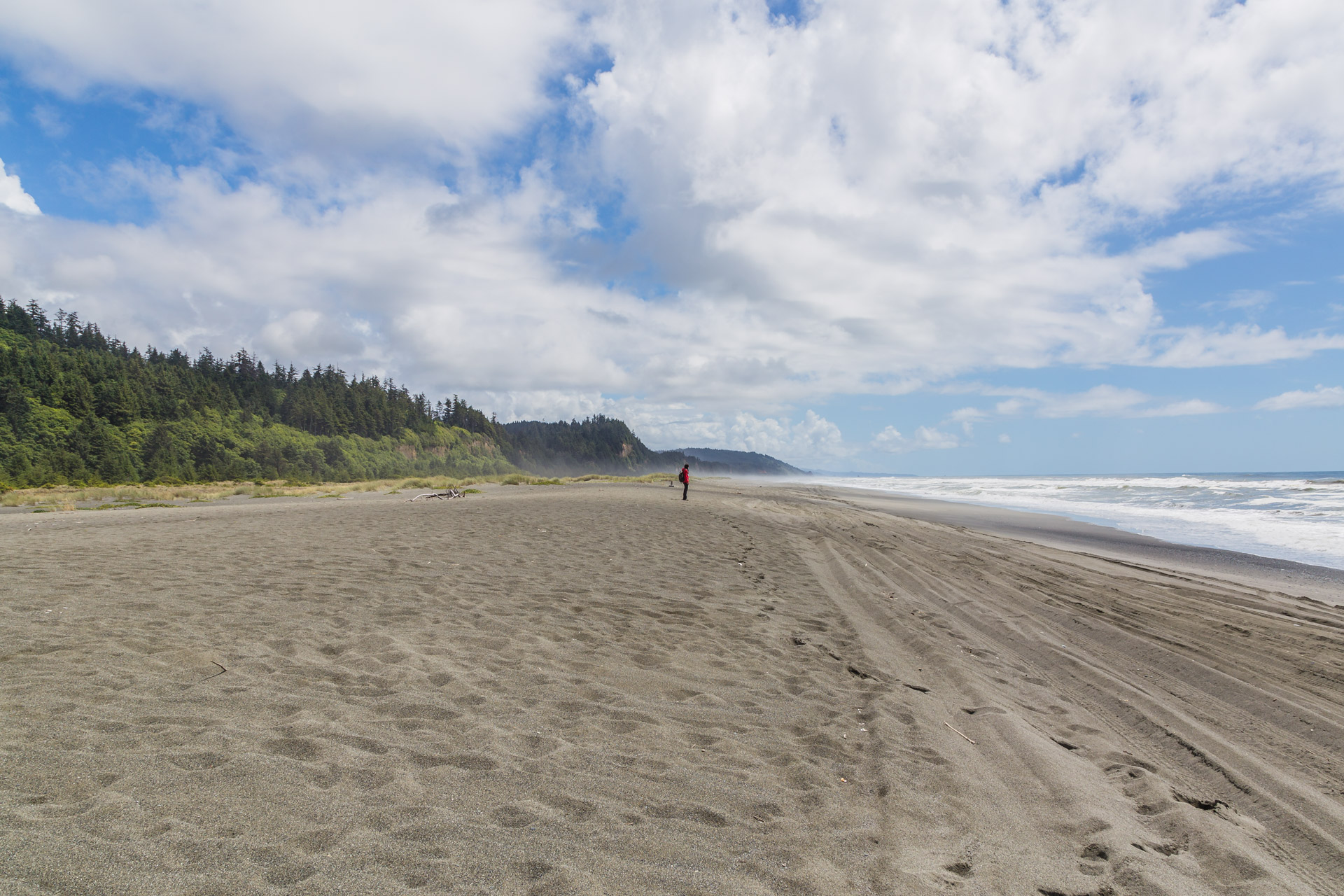 What do you think of this trail? Have you been to the Redwood National and State Parks? Leave a comment…we would love to hear what you think!
You might also like: