September 9, 2019
Ski Slope Hiking Near Snoqualmie Pass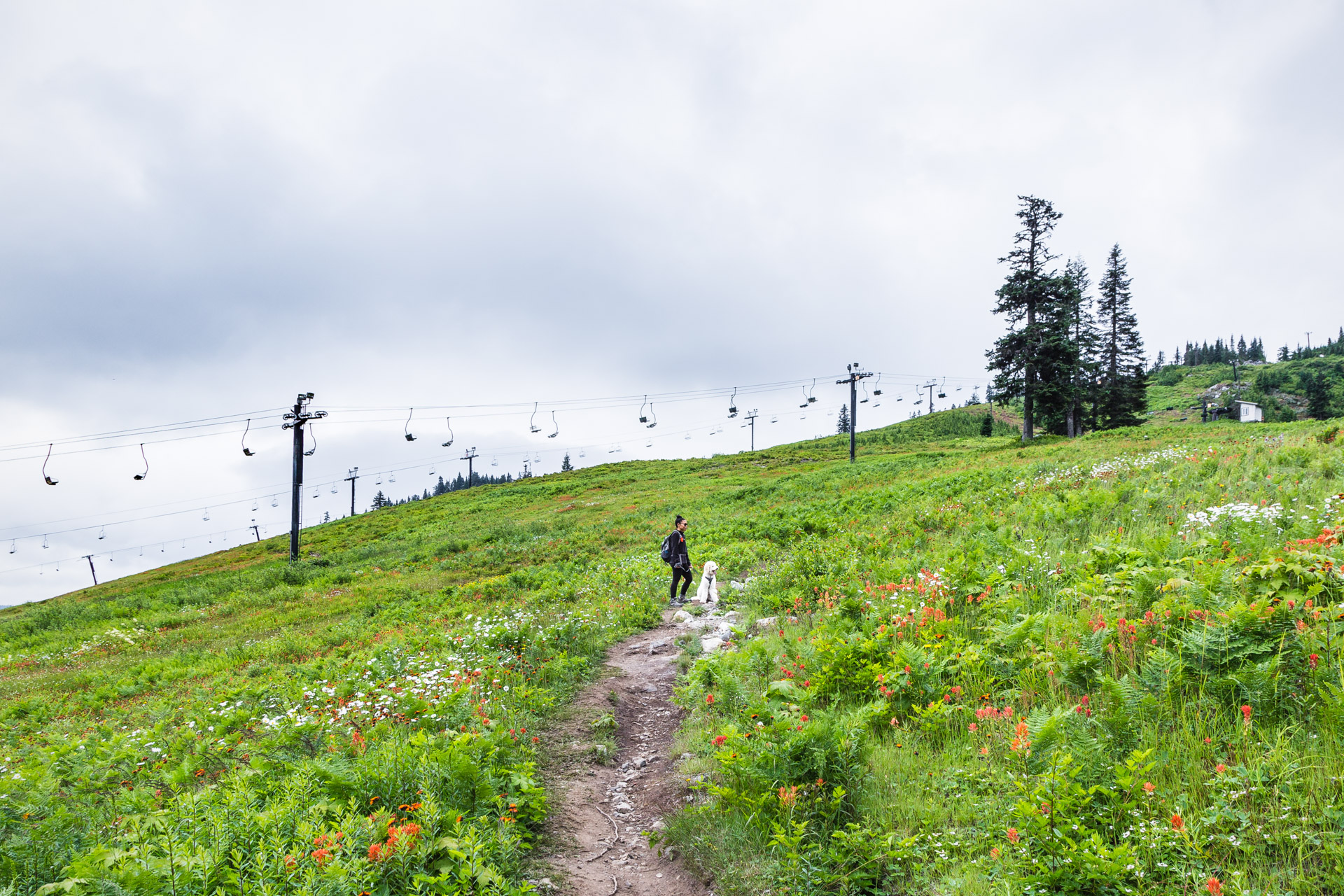 Ski slopes are not just for skiing! That is something we learned when we visited the amazing Lodge Lake trail near Snoqualmie Pass, a mountain area about an hour outside of Seattle! Located in the vicinity of The Summit ski lodge, this hike that is also part of the Pacific Crest Trail (so you may run into some backpackers taking the famous 2,650 mile trail from the border of Mexico to Canada) is one of those unique places because you get to explore an expansive landscape filled with rows of empty chair lifts. Now we have to admit that the lifts did look out of place without the snow, but that contrasting view made the experience that much more memorable. The gorgeous towering mountains and brightly colored fields with wildflowers also helped too. We didn't make it all the way to the lake because it was threatening to rain, but just hiking the ski slope area was so worth it!
On a side note, Prana, our standard poodle puppy who is now 7 months old (she was 5 months in these photos) continues to keep us very busy! Hence, the longer gaps between posts. She's always on the move with her frequent need to have play time all the time, her deep desire to hike every weekend, and her once a week puppy training classes! She has graduated from kindergarten and elementary training programs (we are very proud)…and she will be attending junior high and puppy agility classes after she gets spayed which is pretty soon. So be sure to check back later for more of her adventures! As she gets older, she is becoming quite the road trip dog!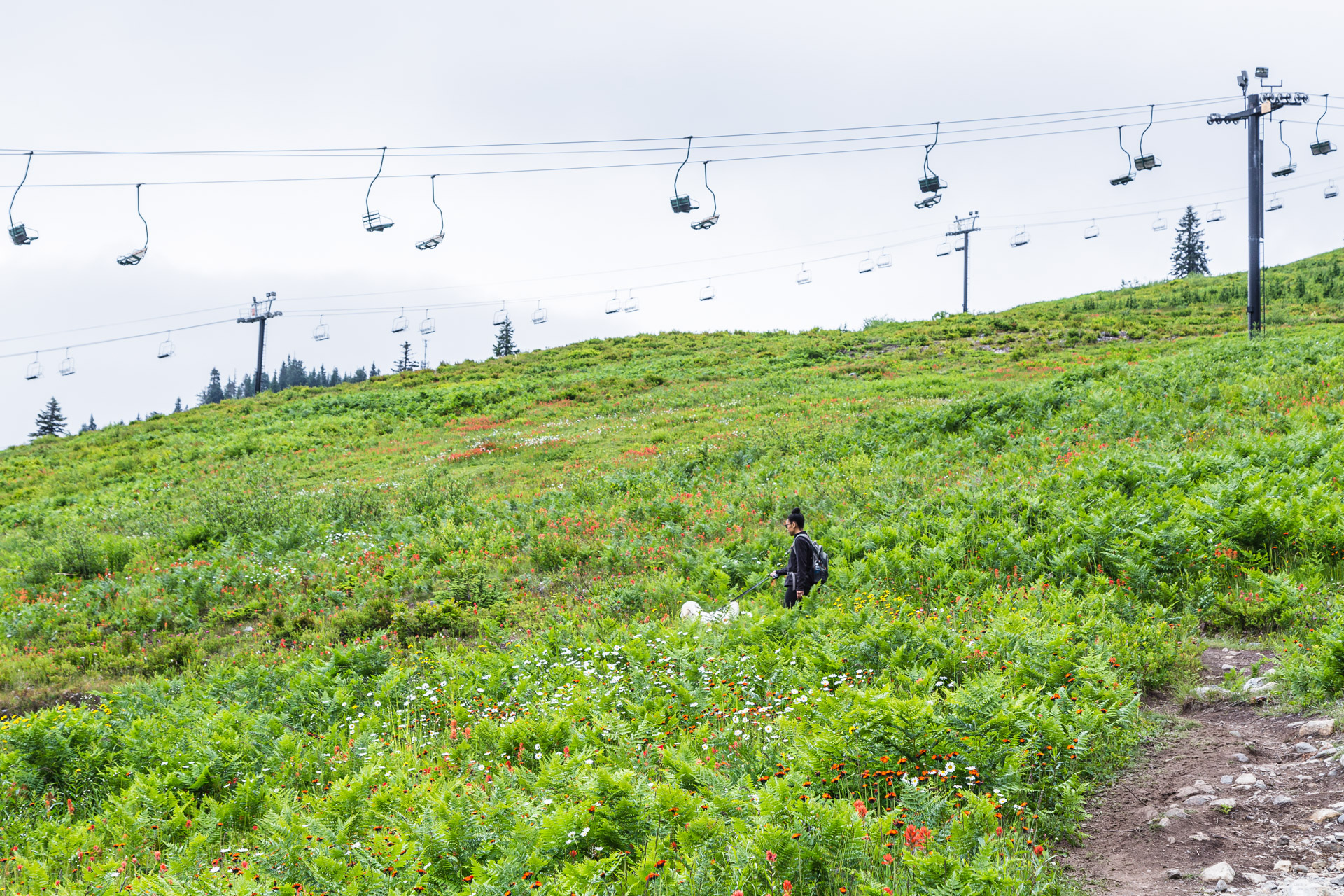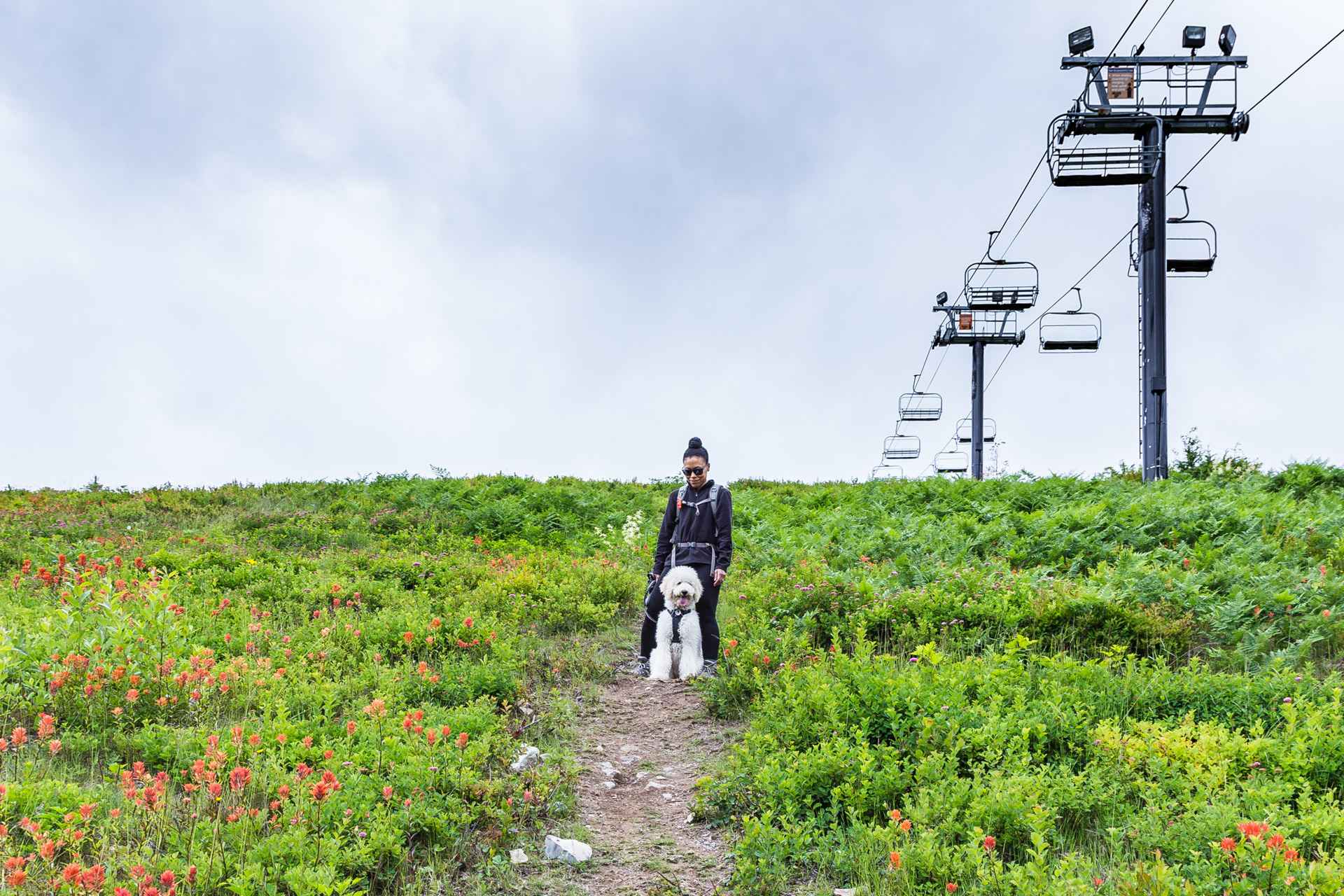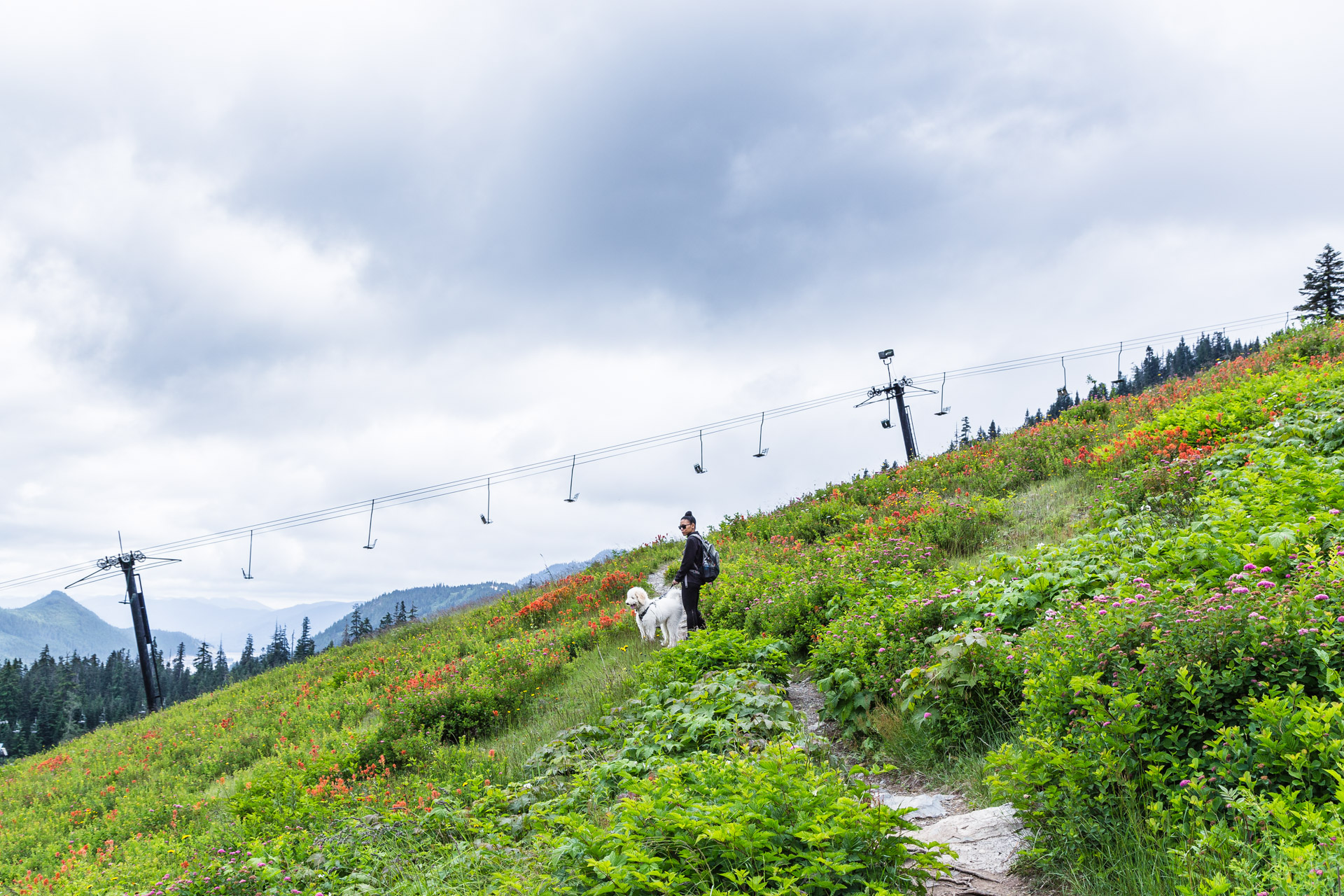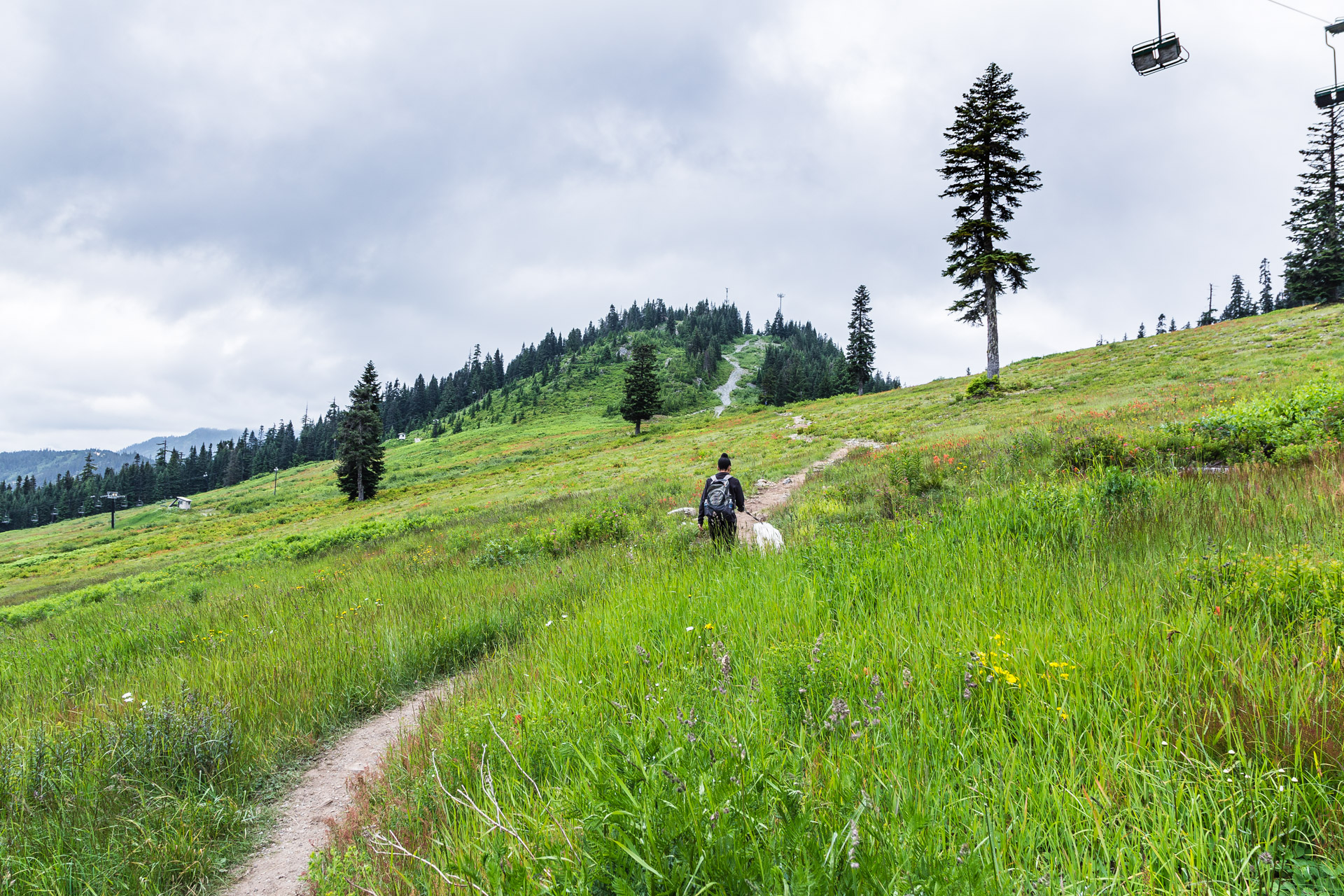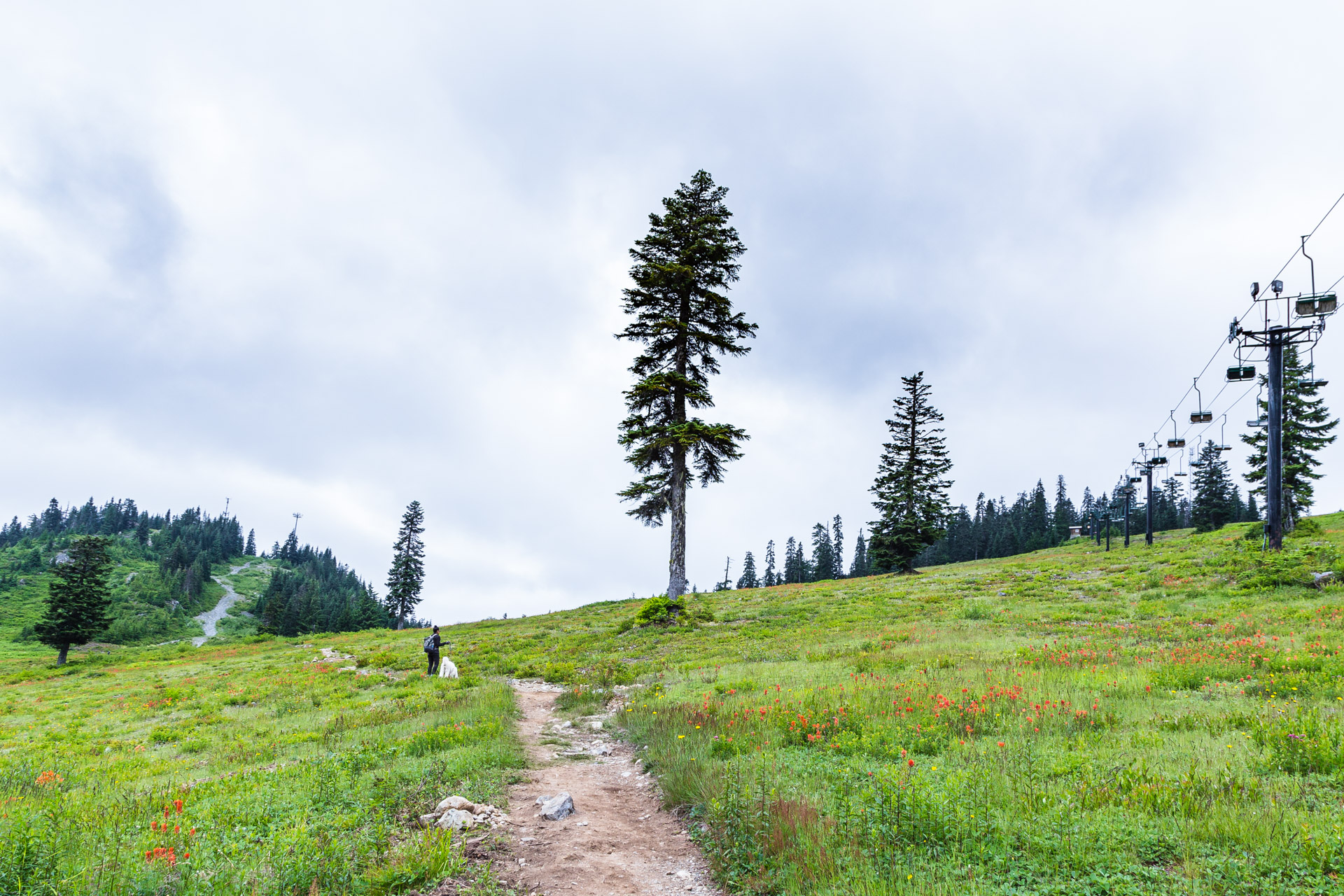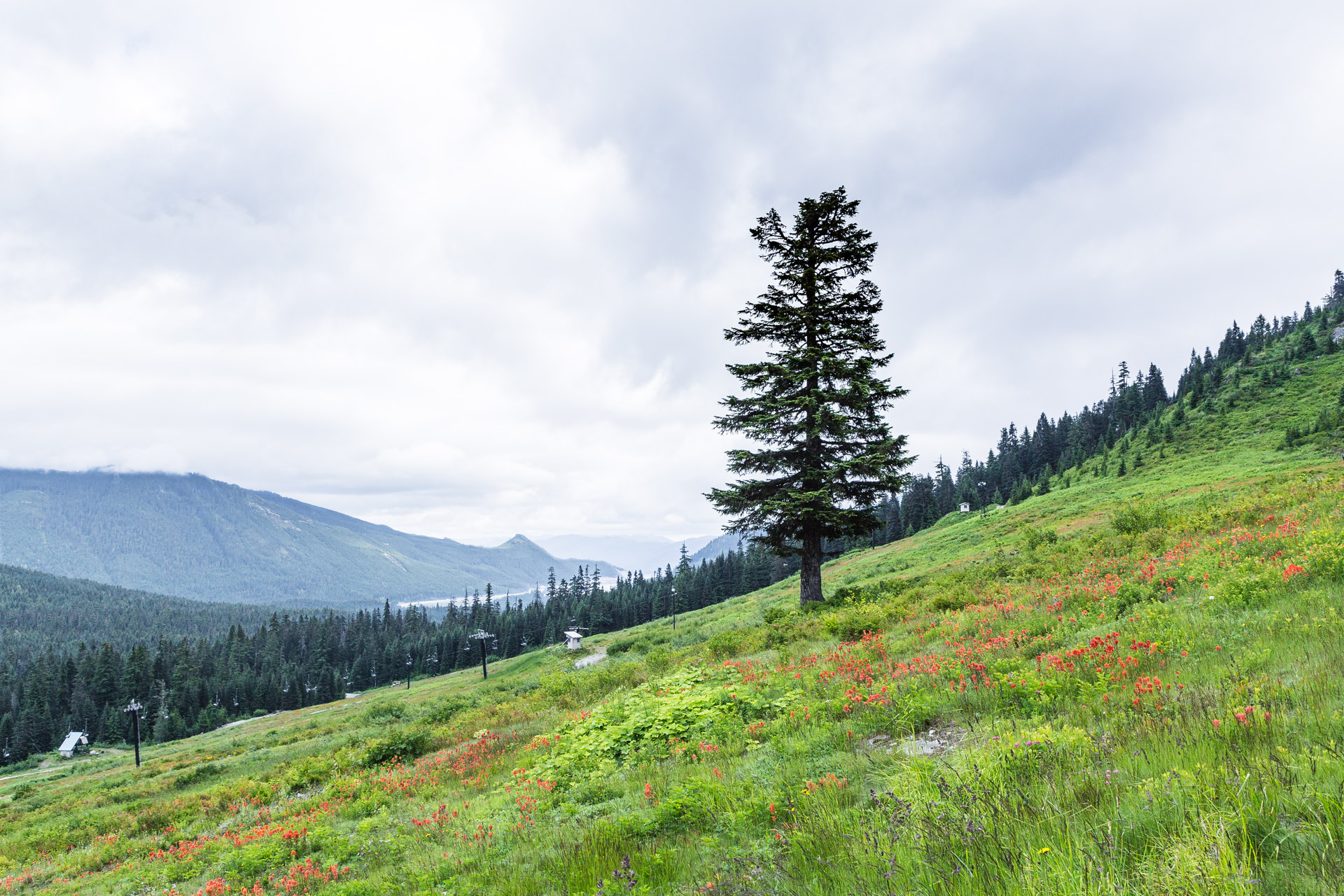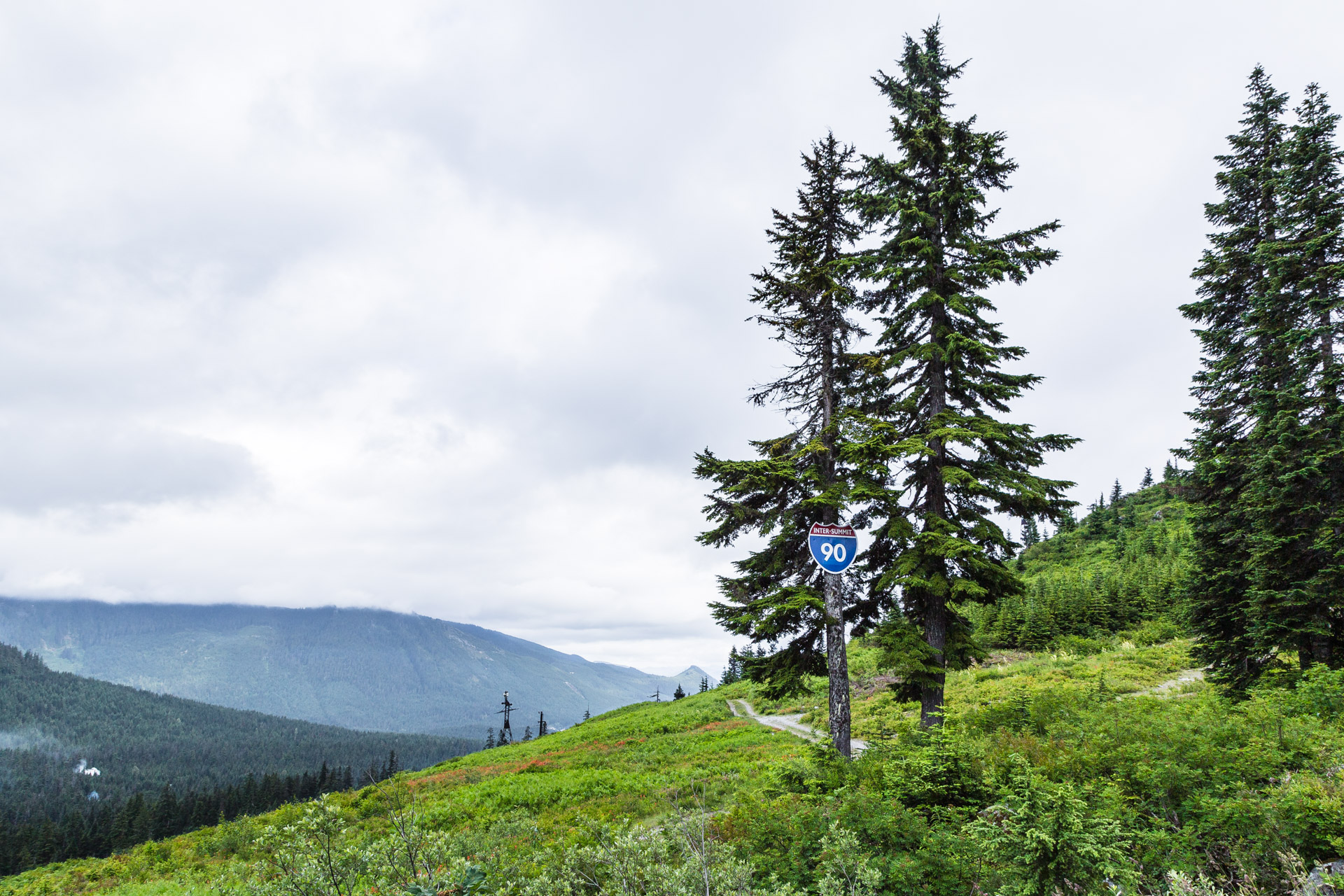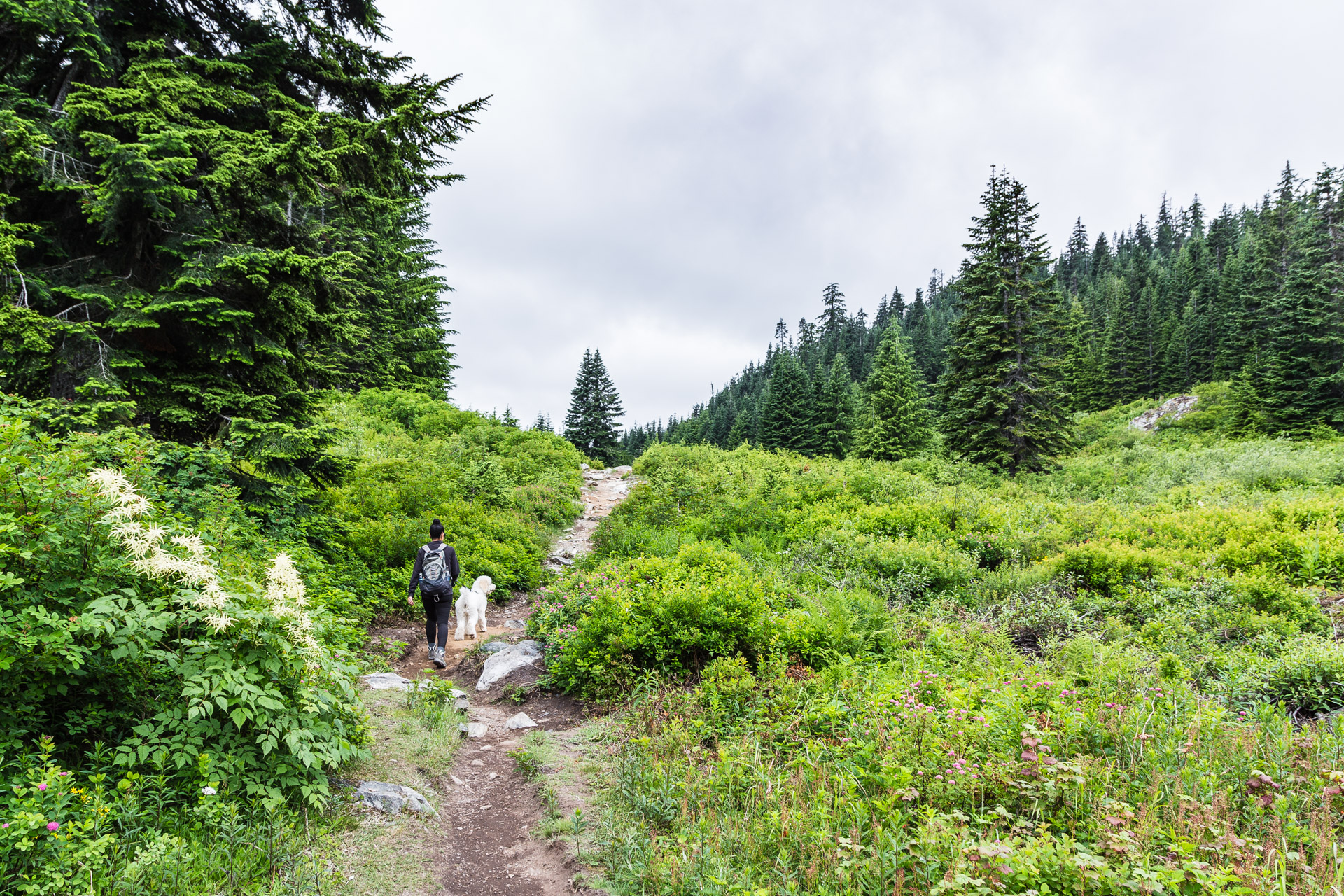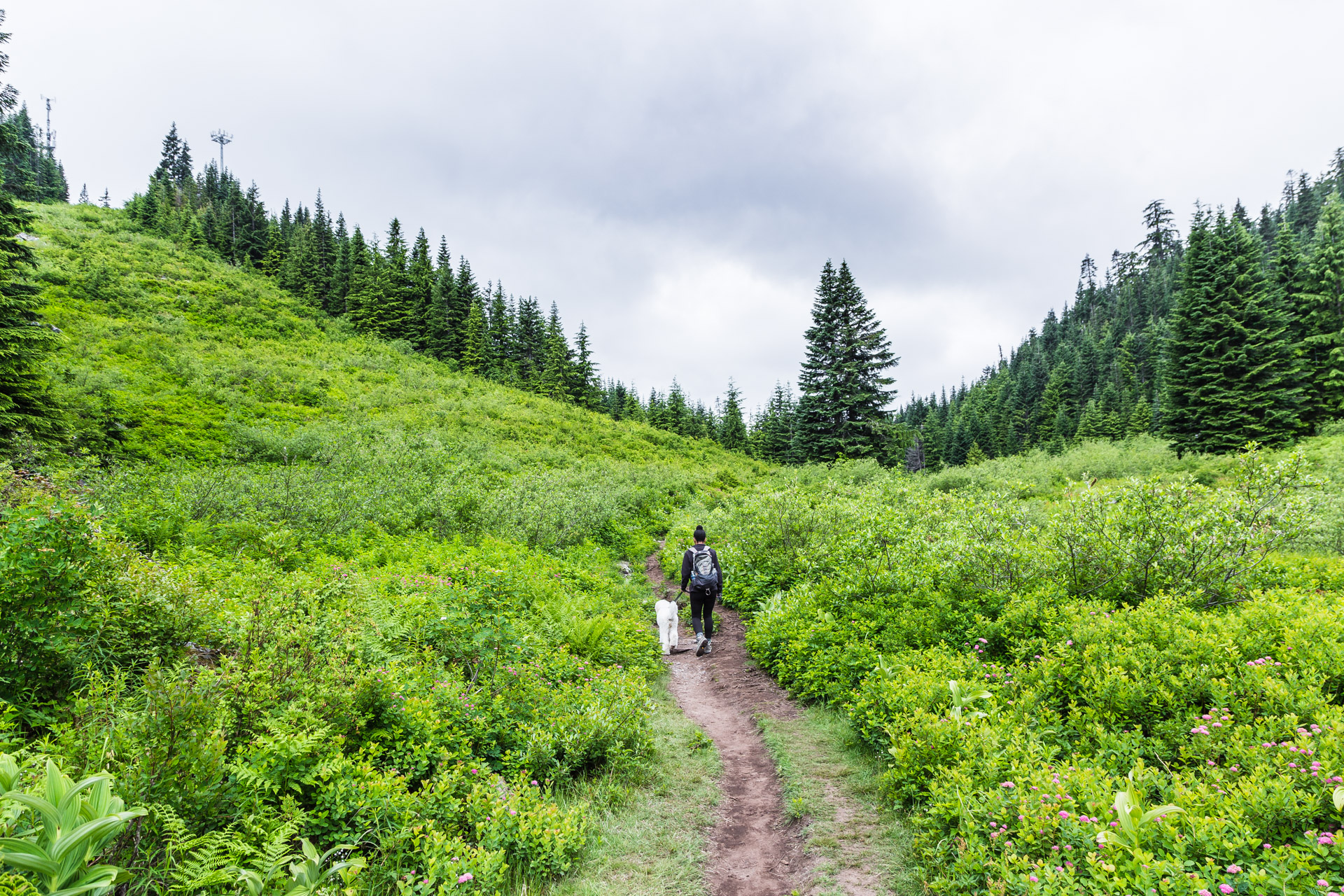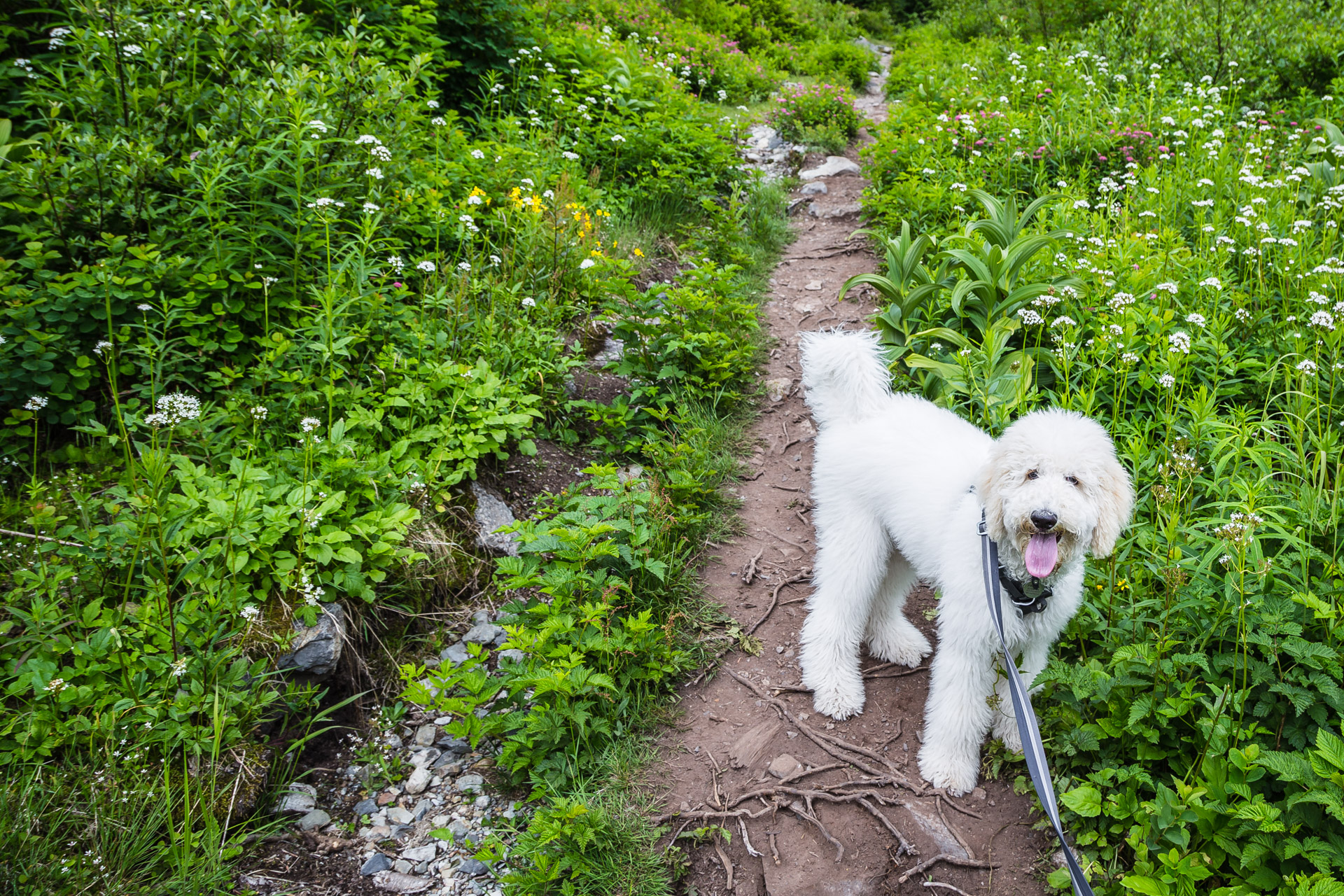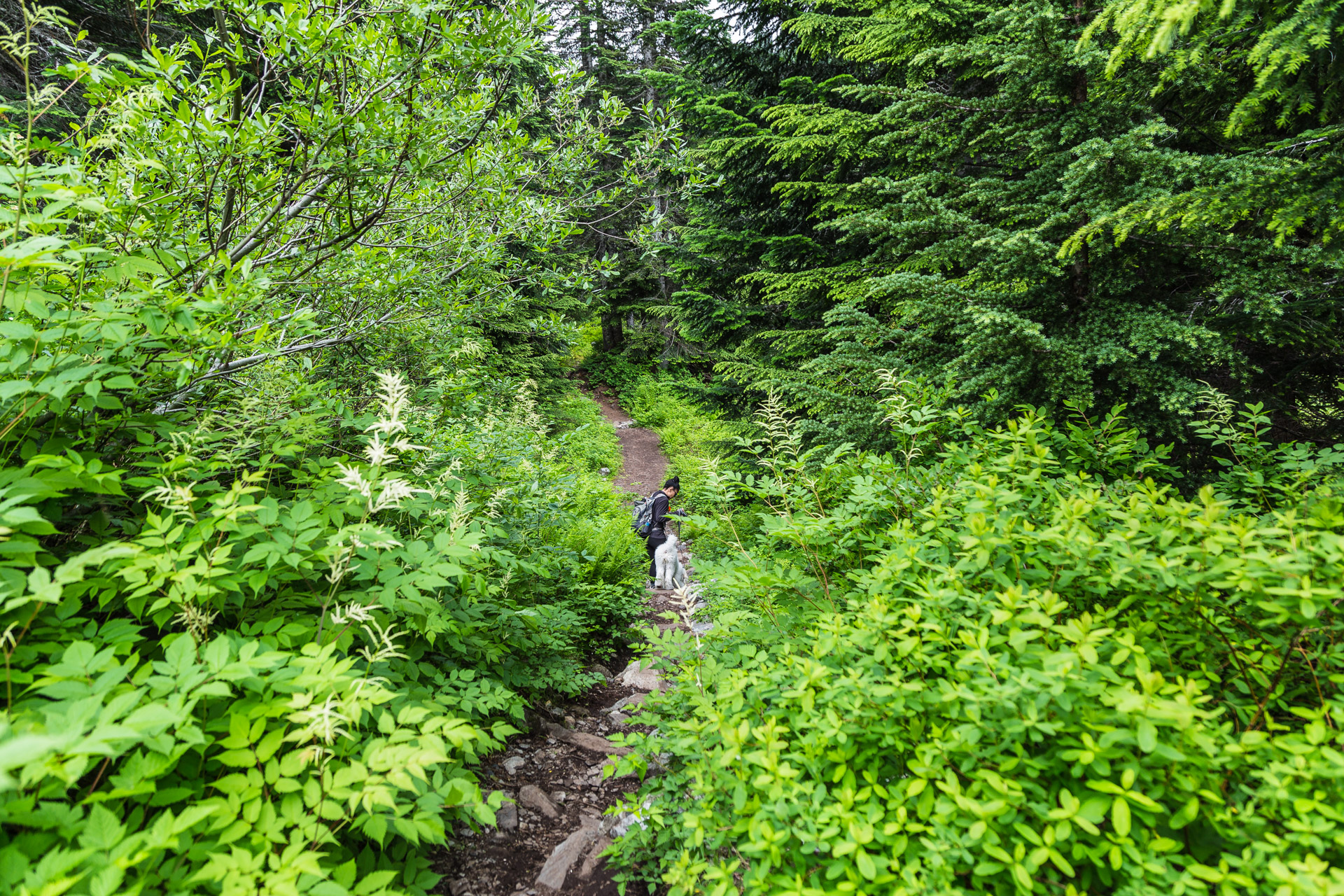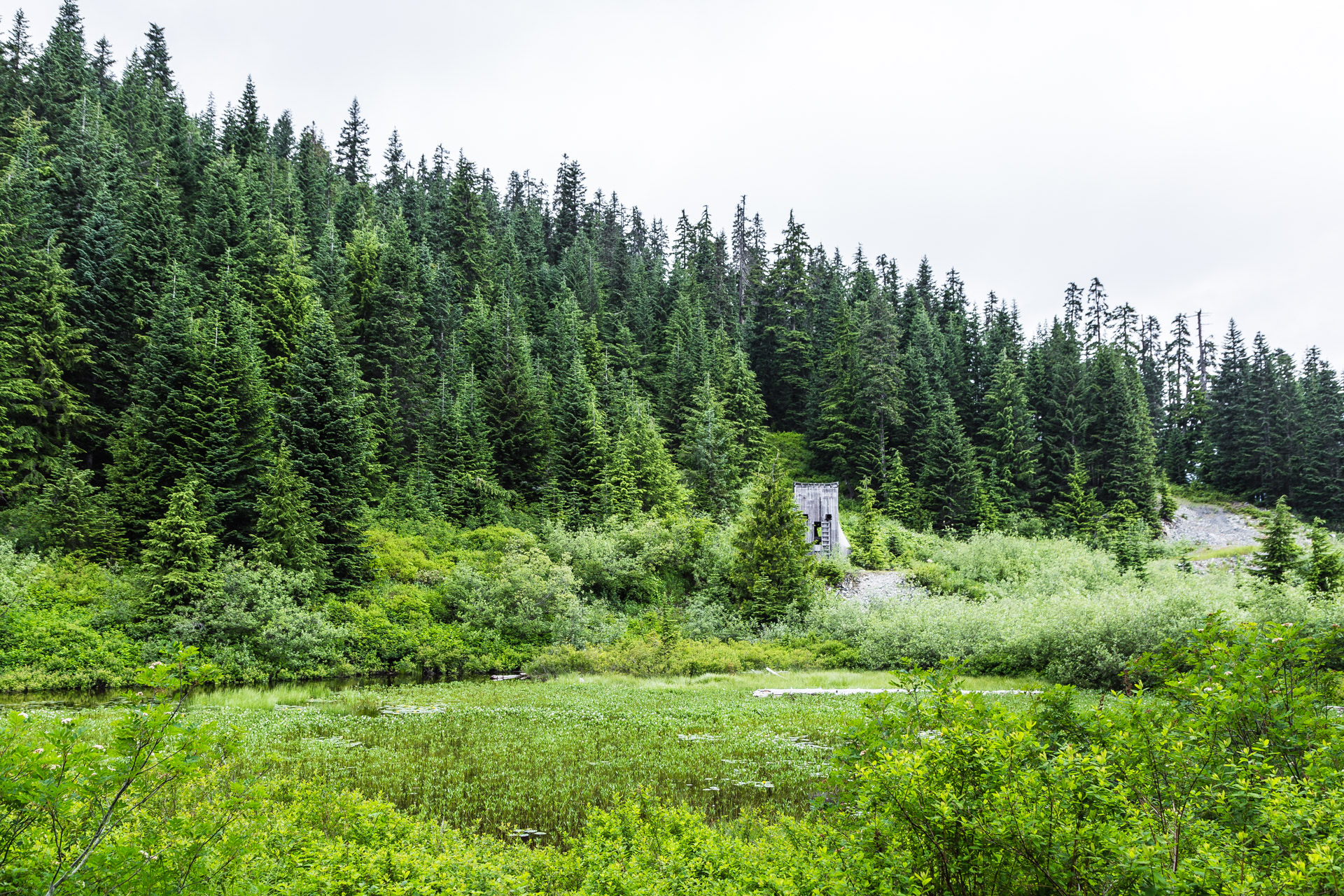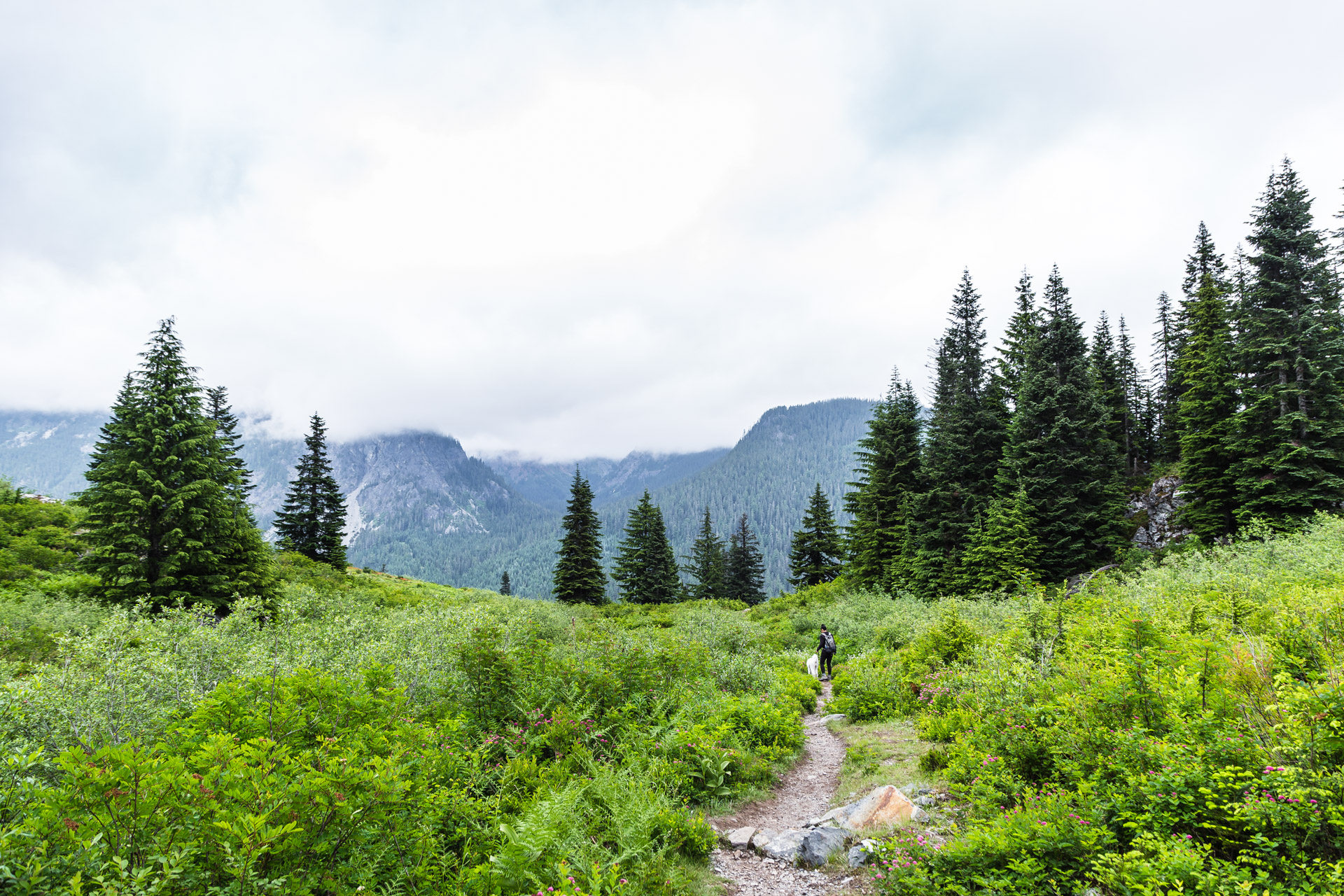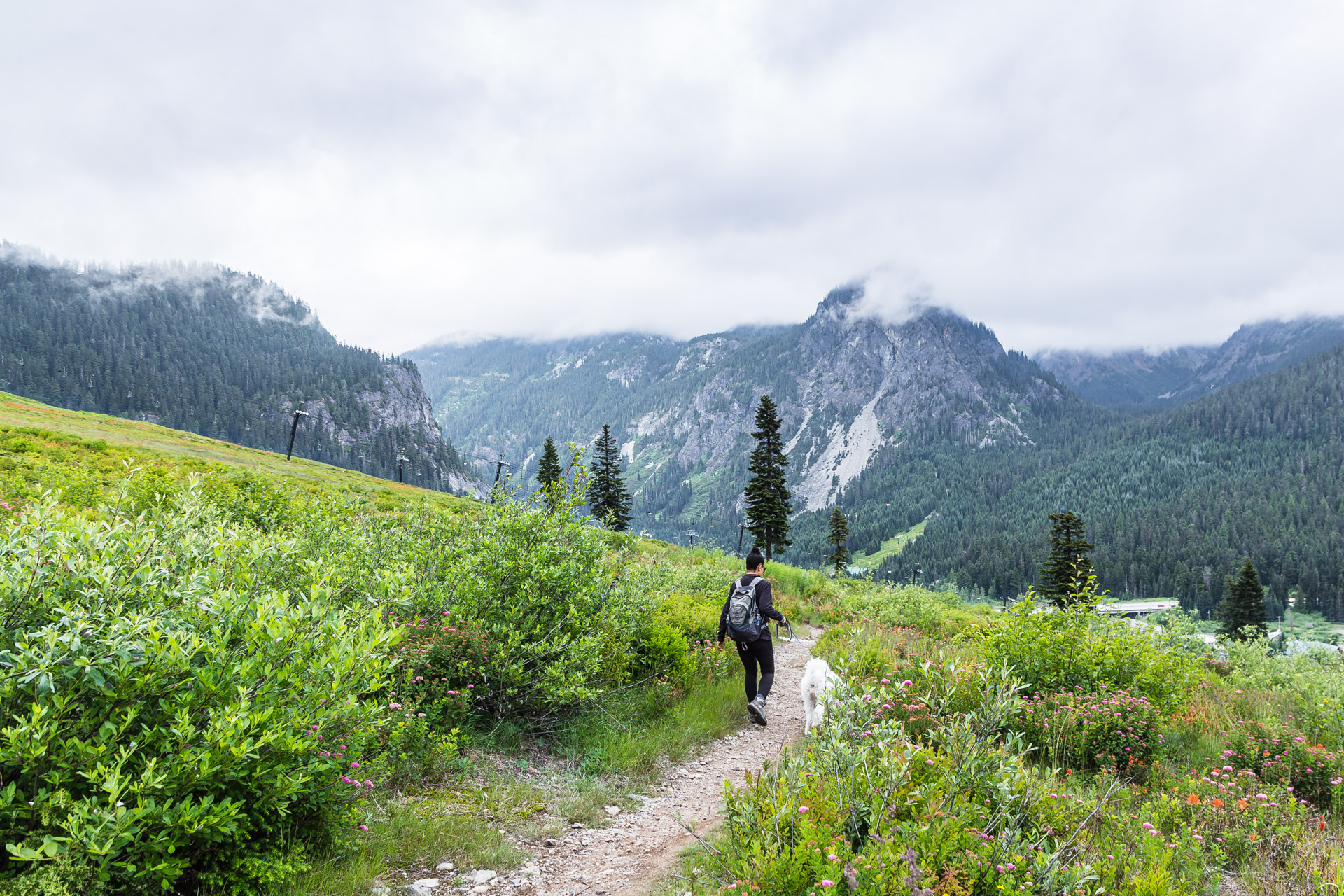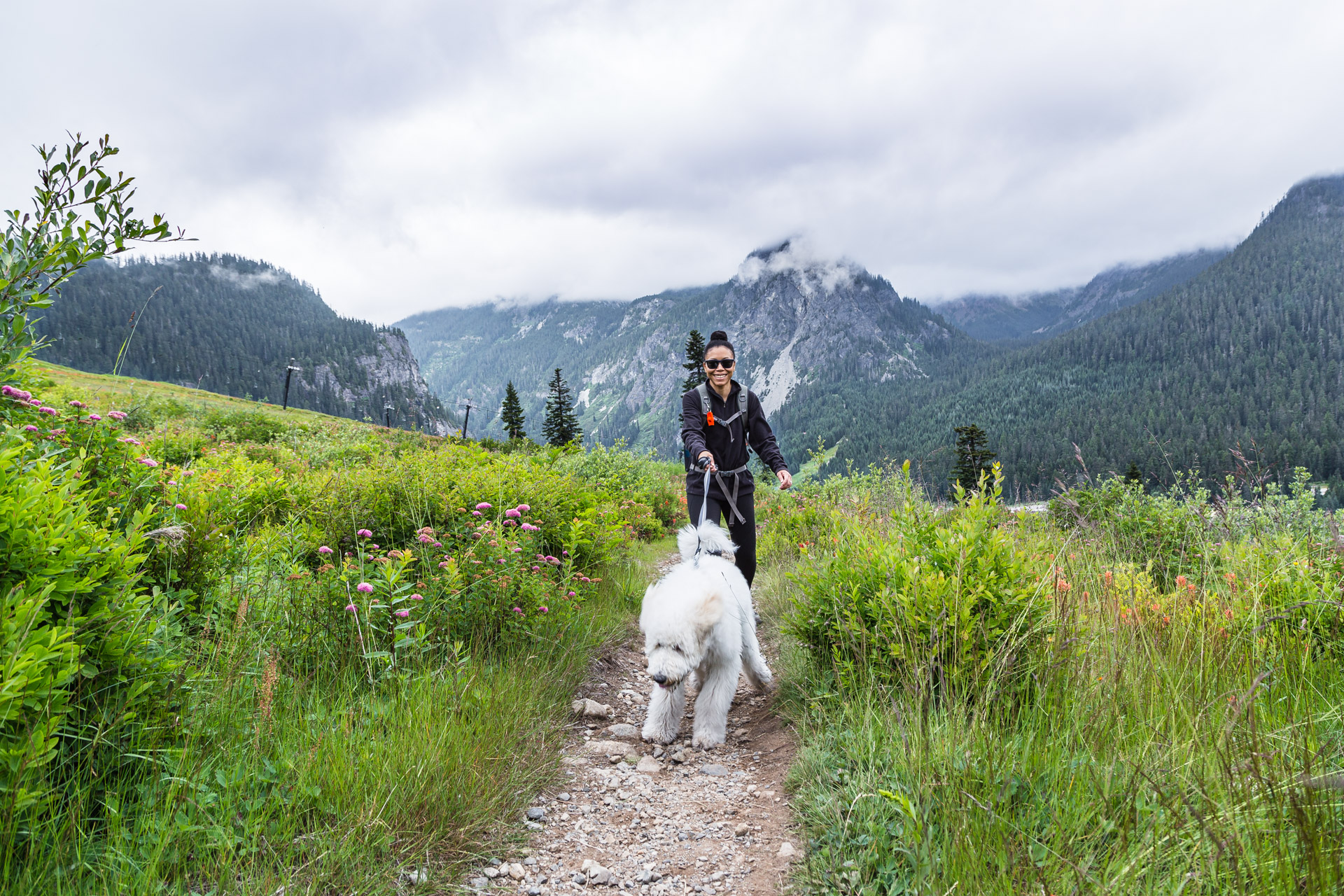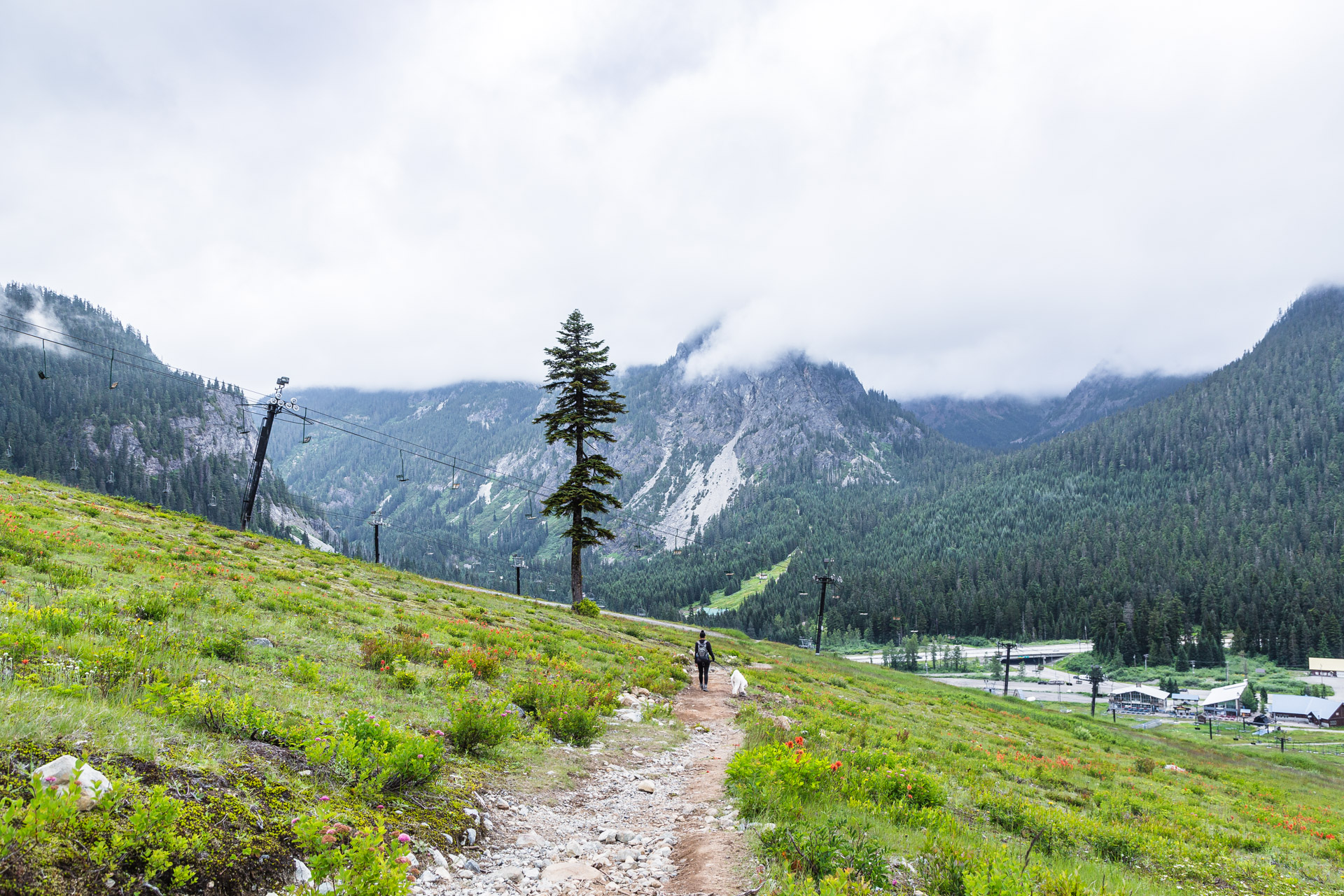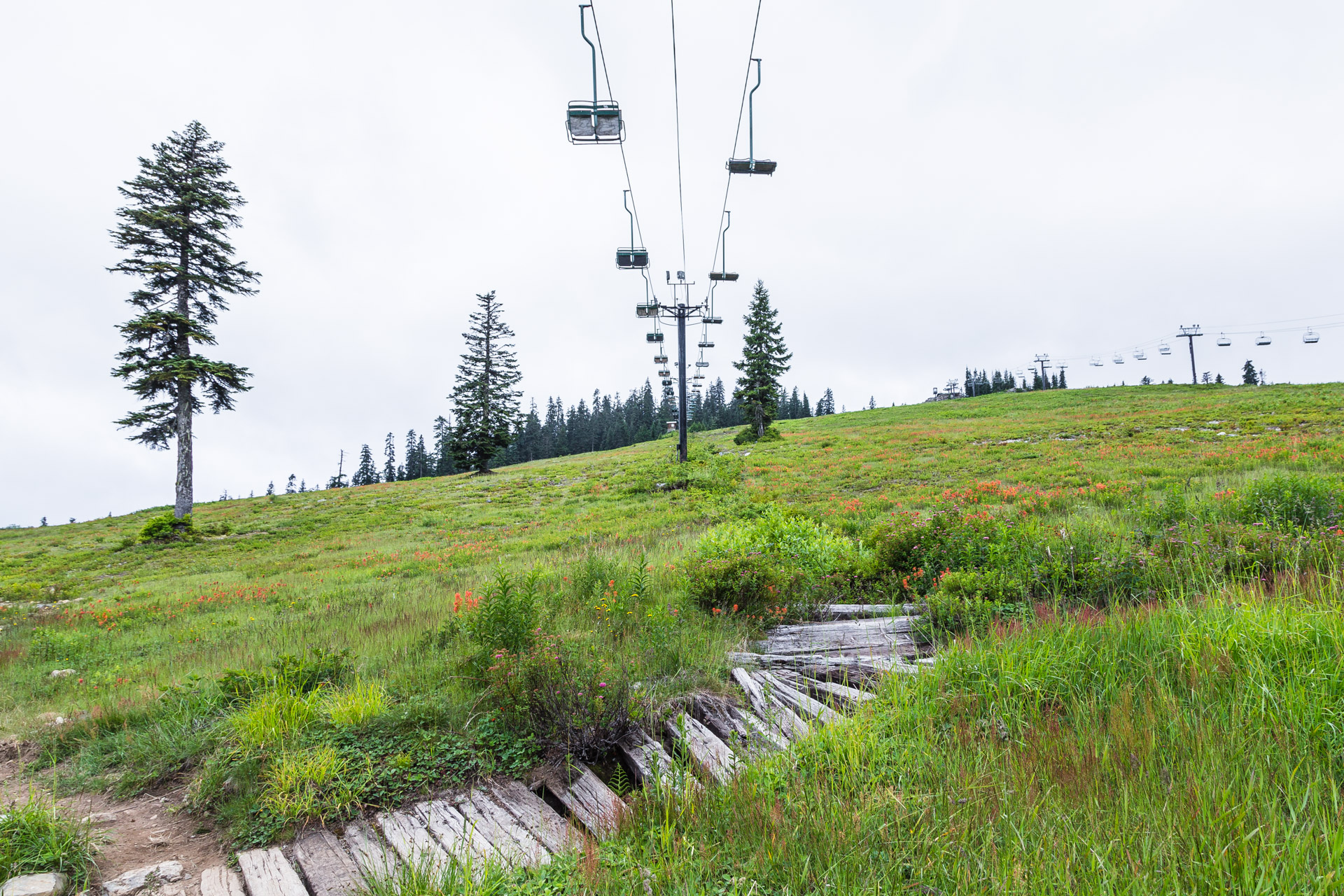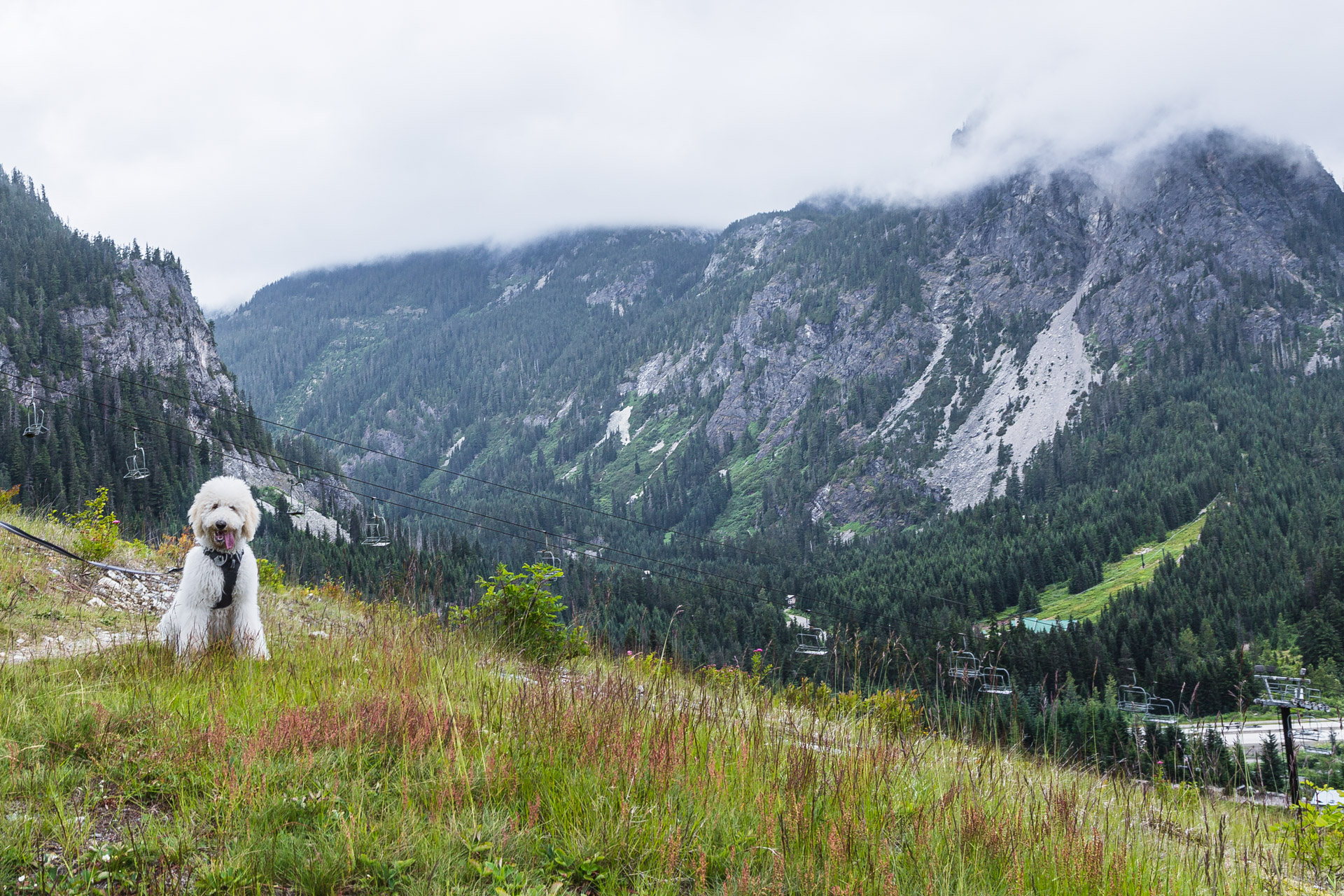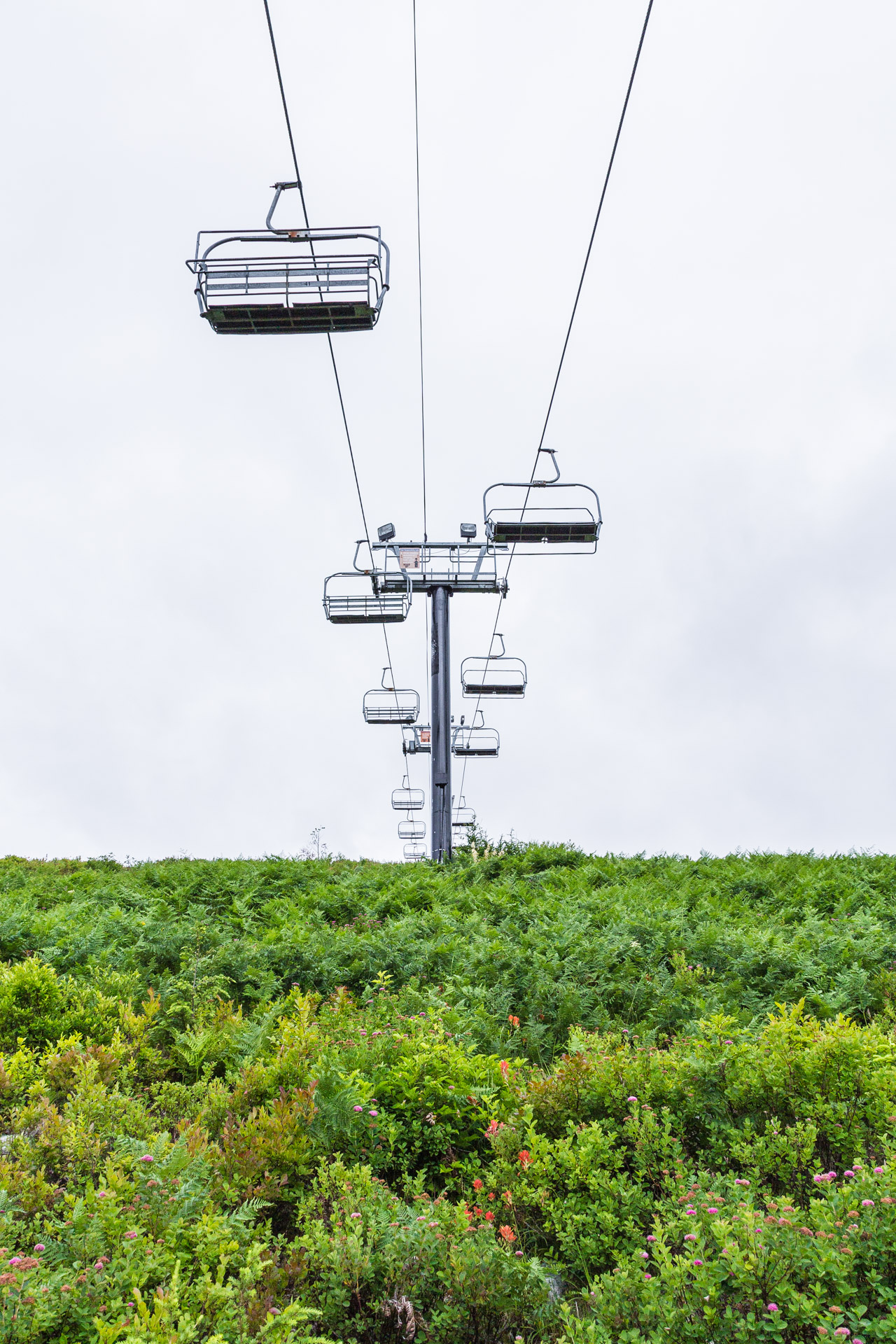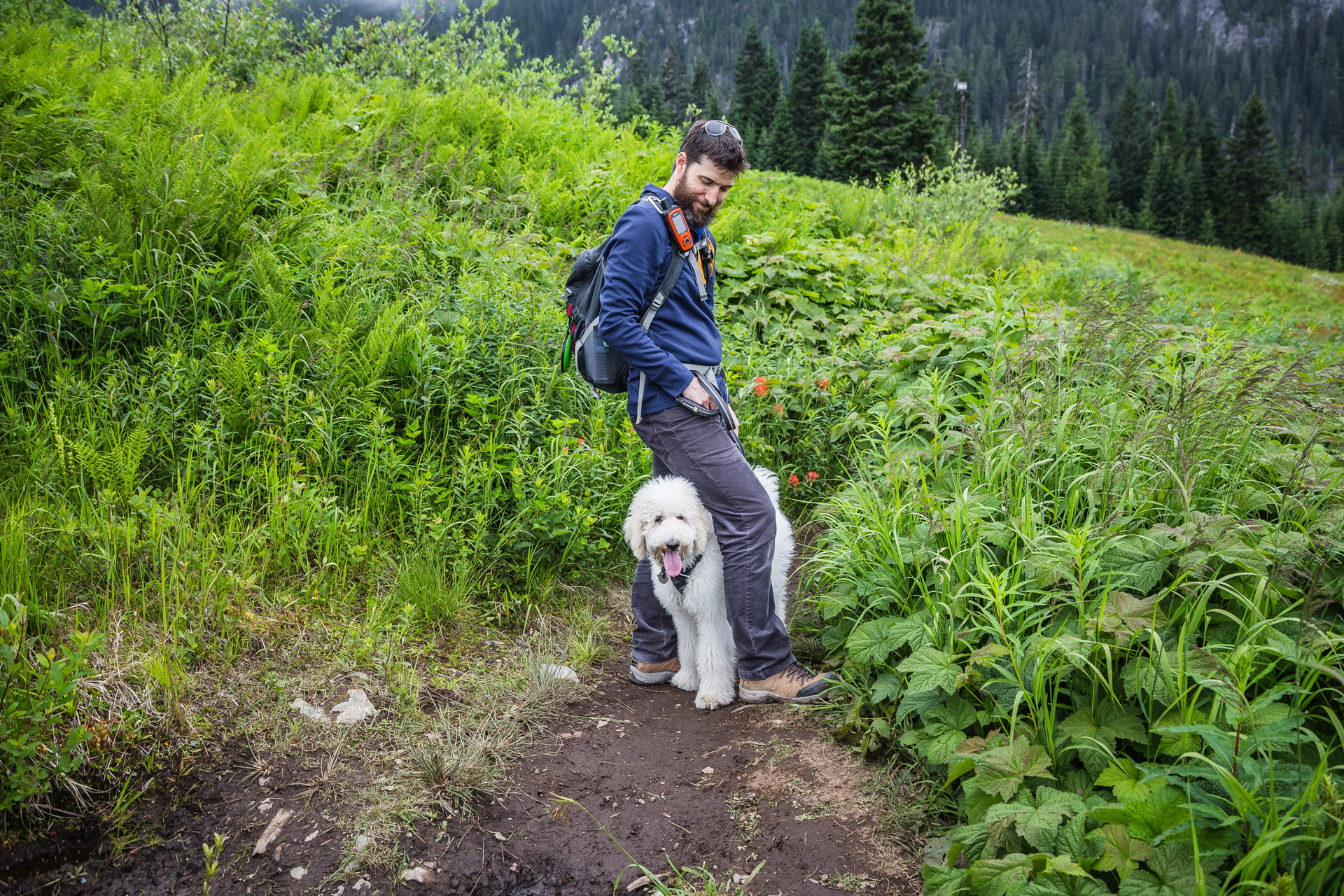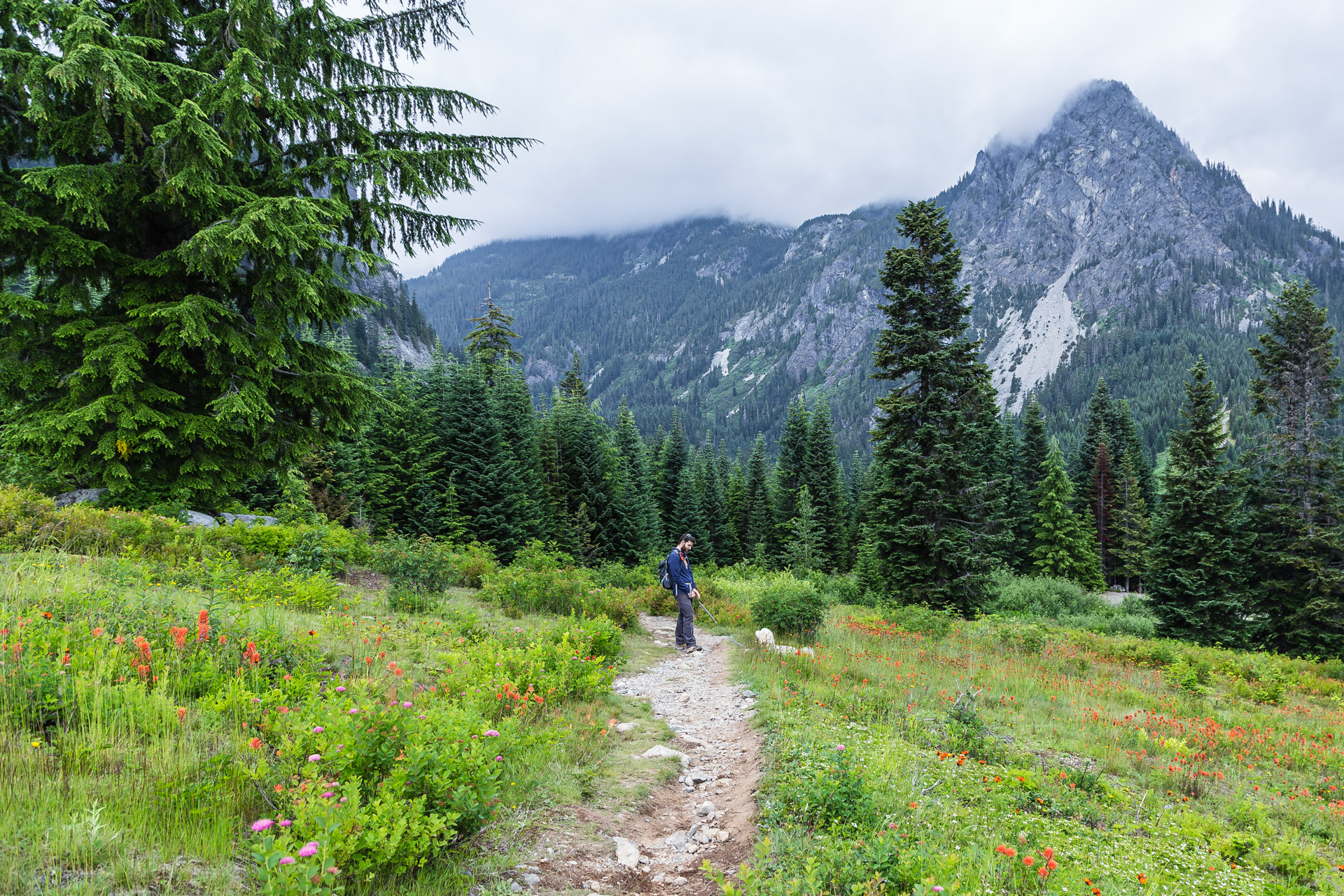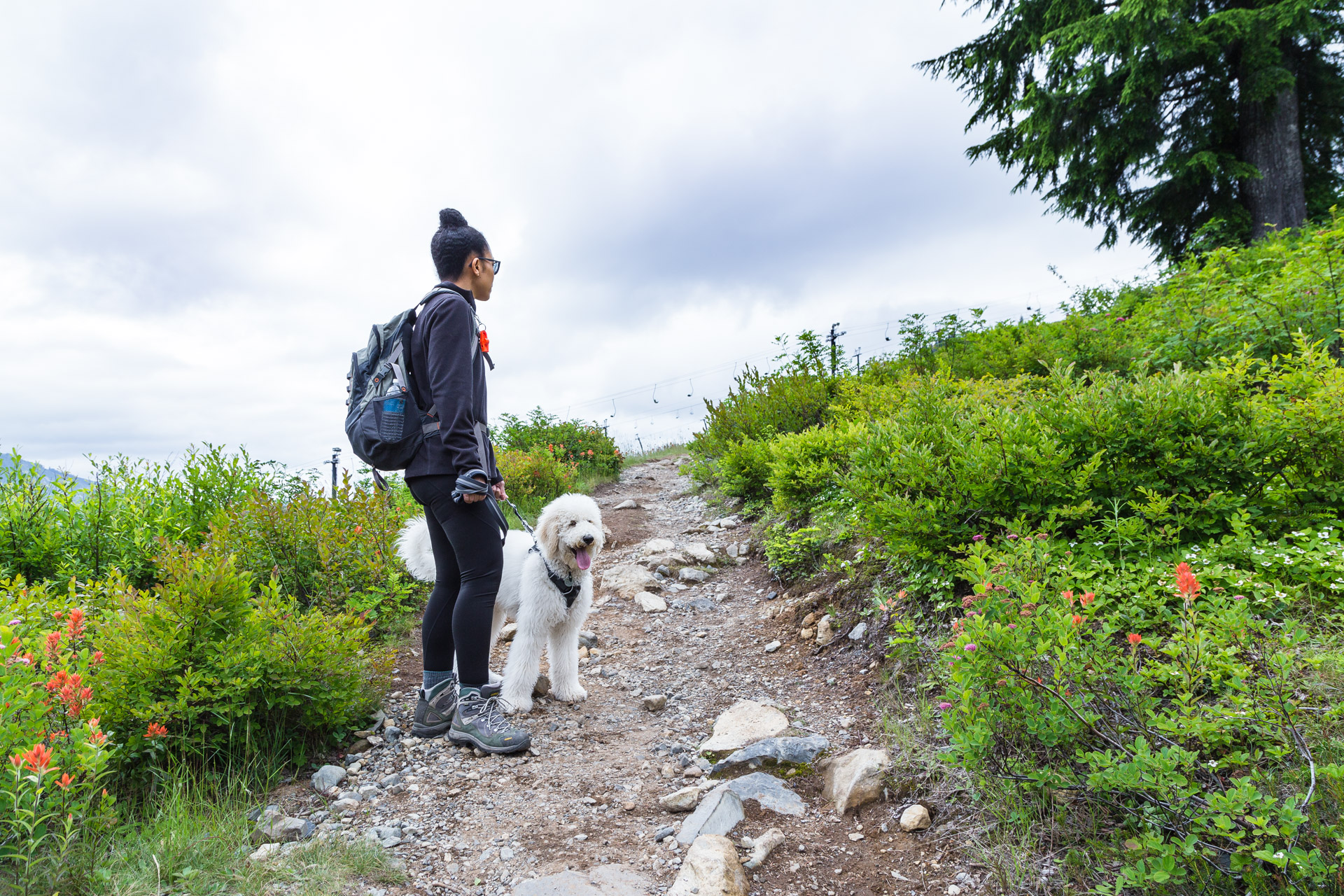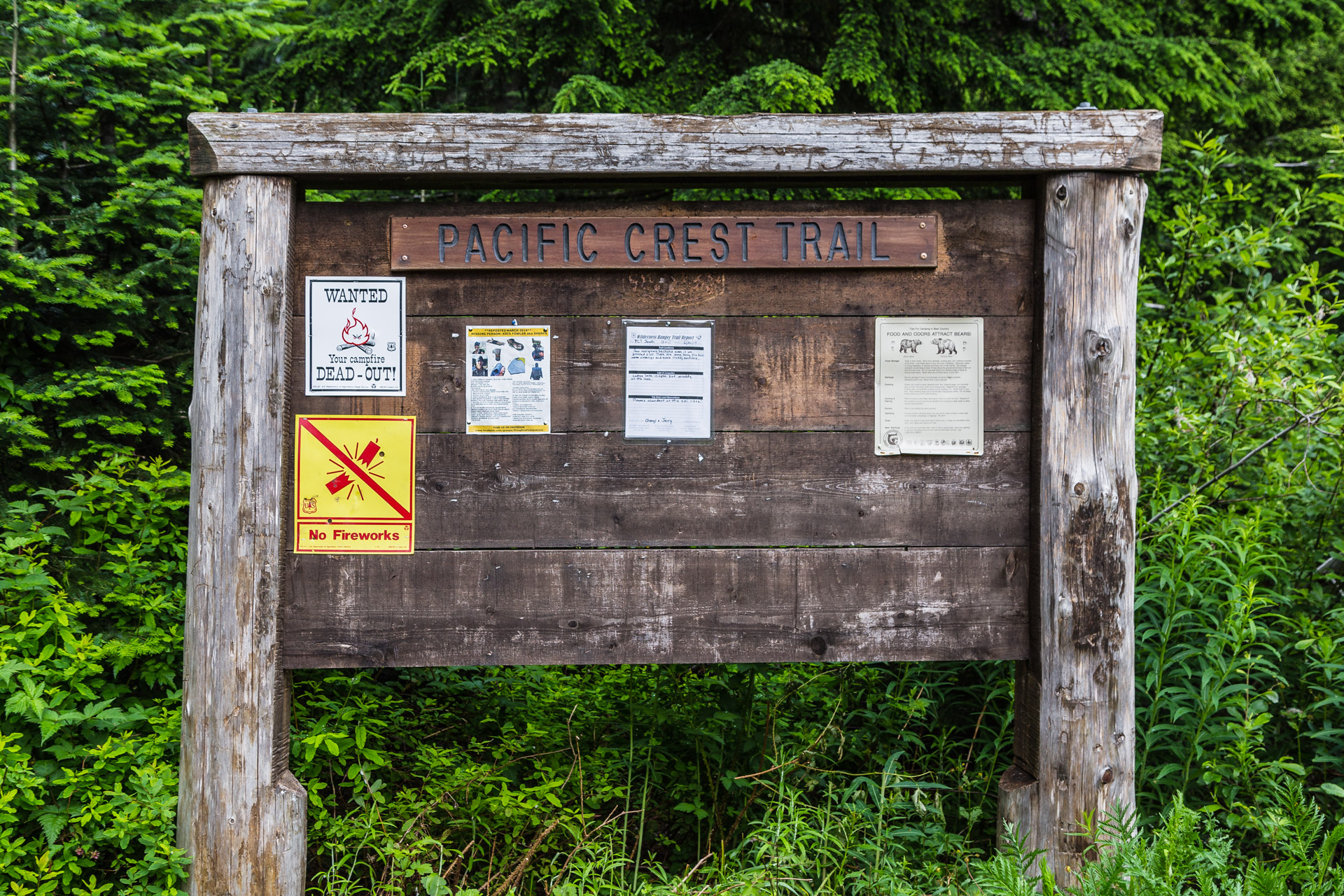 What do you think of this hike? Would you visit a ski area in the warmer months? Leave a comment…we would love to hear what you think!
You might also like: