August 2, 2017
An Ocean Hike On The Rockland Breakwater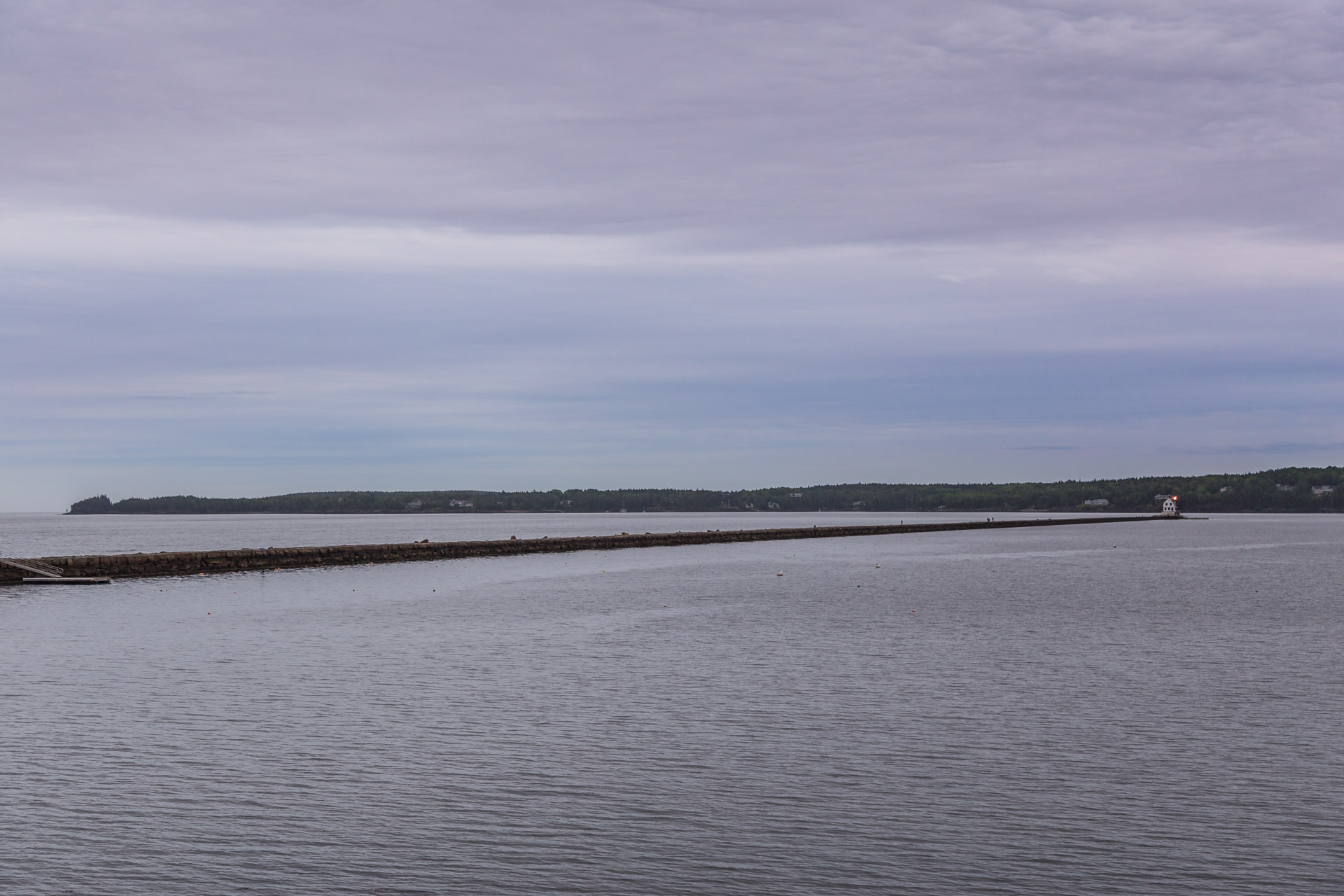 Last June, we took a trip to Maine for the very first time, and we have to say it was one of the most beautiful states we have ever visited! Our trip involved flying from Austin, Texas to Boston, Massachusetts…and then taking a 6 hour drive up the coast to Bar Harbor, Maine where we planned to stay and hike in Acadia National Park (those photos will be coming soon). The drive alone was such an interesting experience especially because we were able to find cool places like this breakwater built in 1900 in the town of Rockland, Maine. It literally is a long stone barrier built in the water that spans almost a mile long and leads to the historical Rockland Breakwater Lighthouse that was completed in 1902. We got there right at sunset and managed to make it to the lighthouse before it got completely dark. We definitely thought it was the perfect time to visit this site not only because the sky was absolutely gorgeous, but the place was nearly empty with very few people there. Now if you plan to visit this place which we hope you do, we suggest wearing proper shoes for walking on uneven rocks (my flip flops were not the best choice) and bringing headlamps (which we so conveniently left in the car) because it got really dark on our walk back. Also check when high tide occurs because it can cut off access and may even submerge the barrier in water…which would be super scary!
Have a great week, and be sure to check back for more photos from our Maine trip!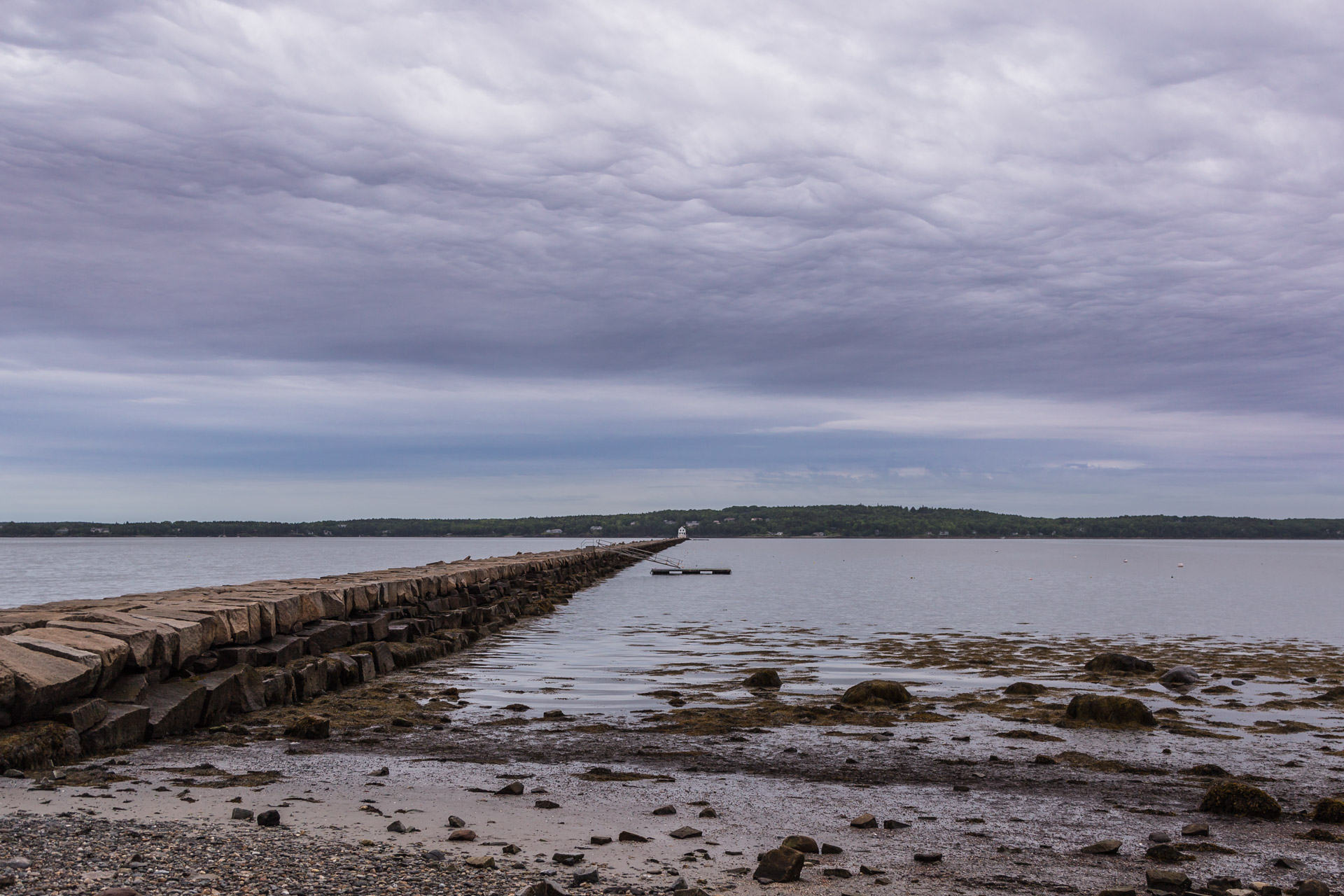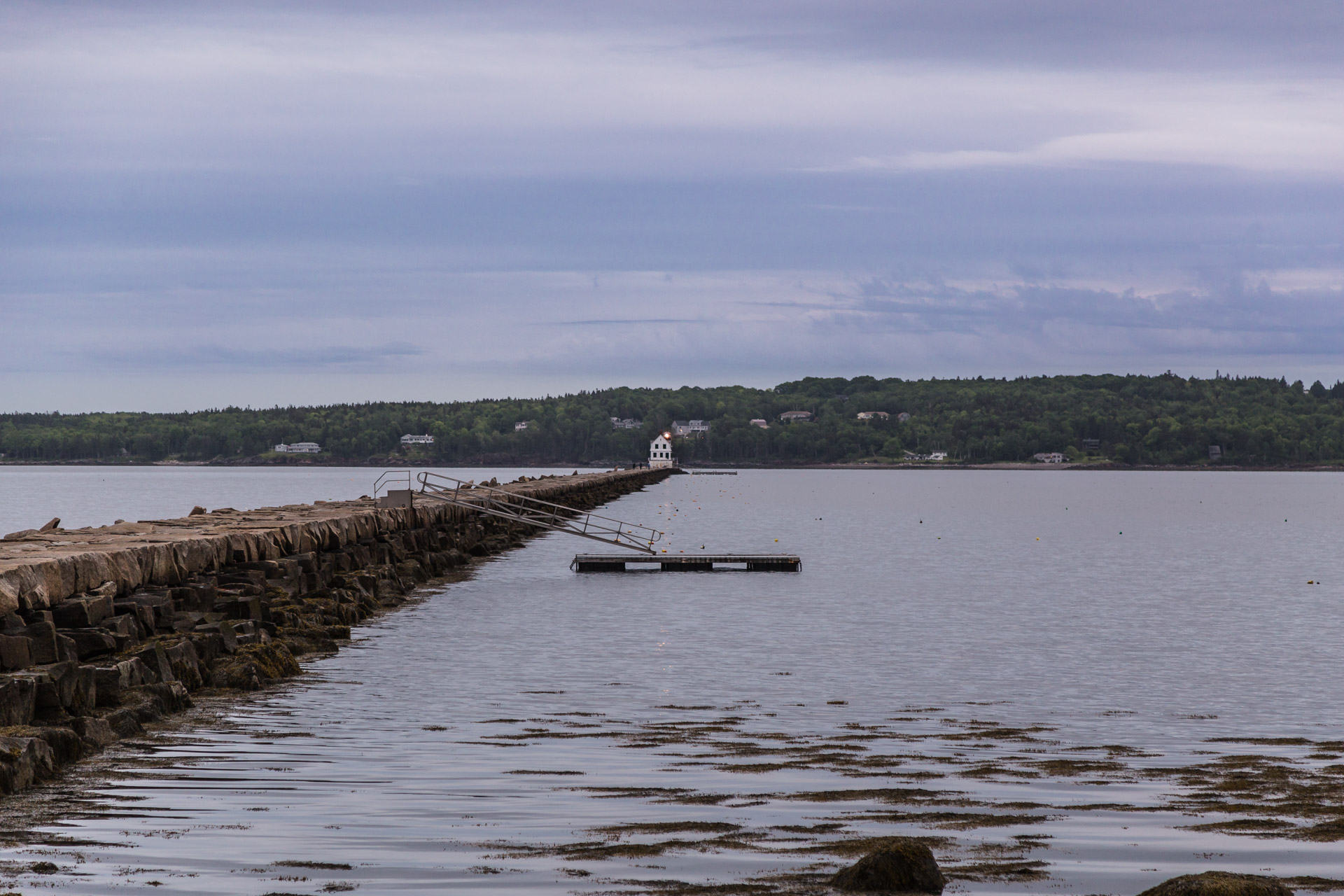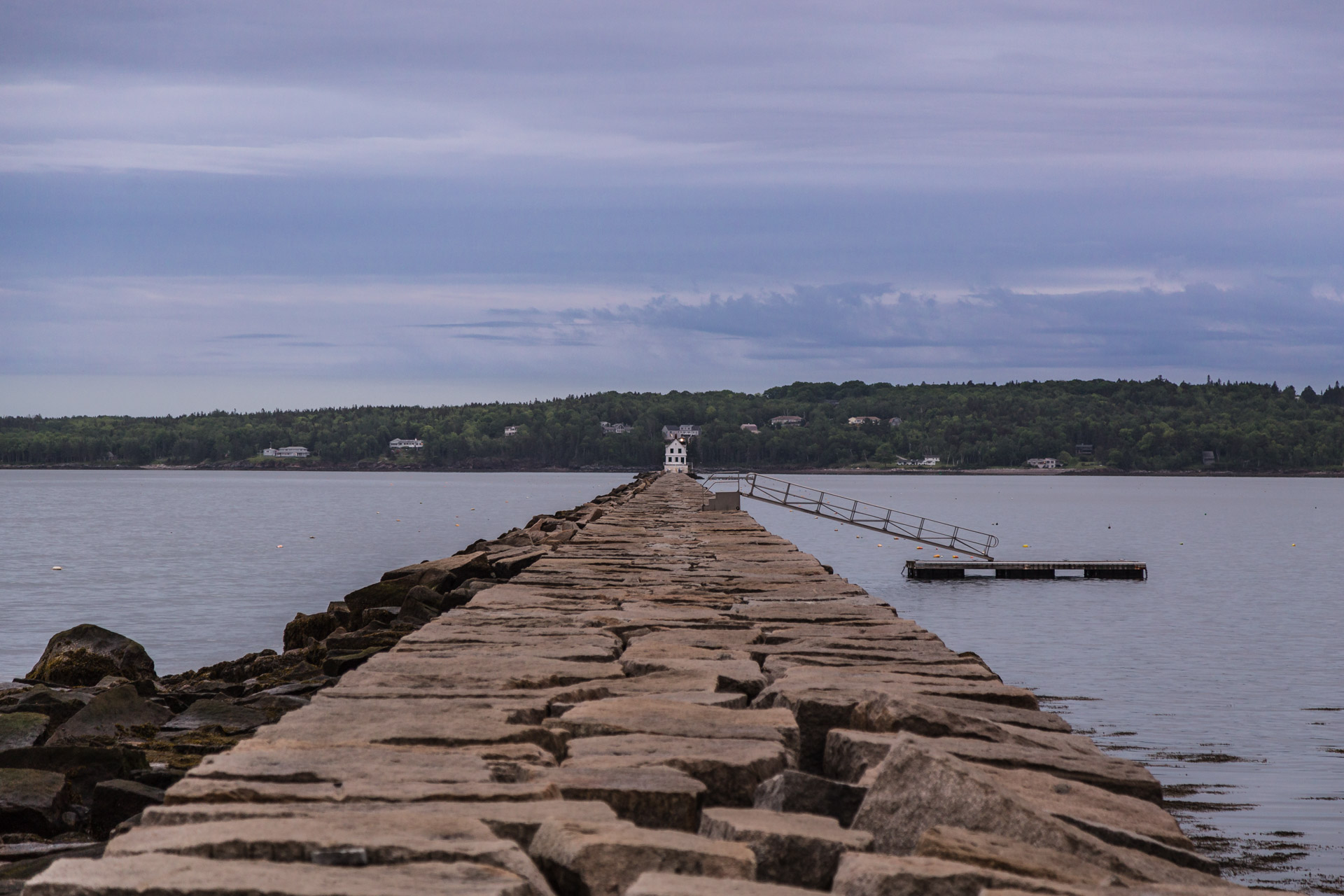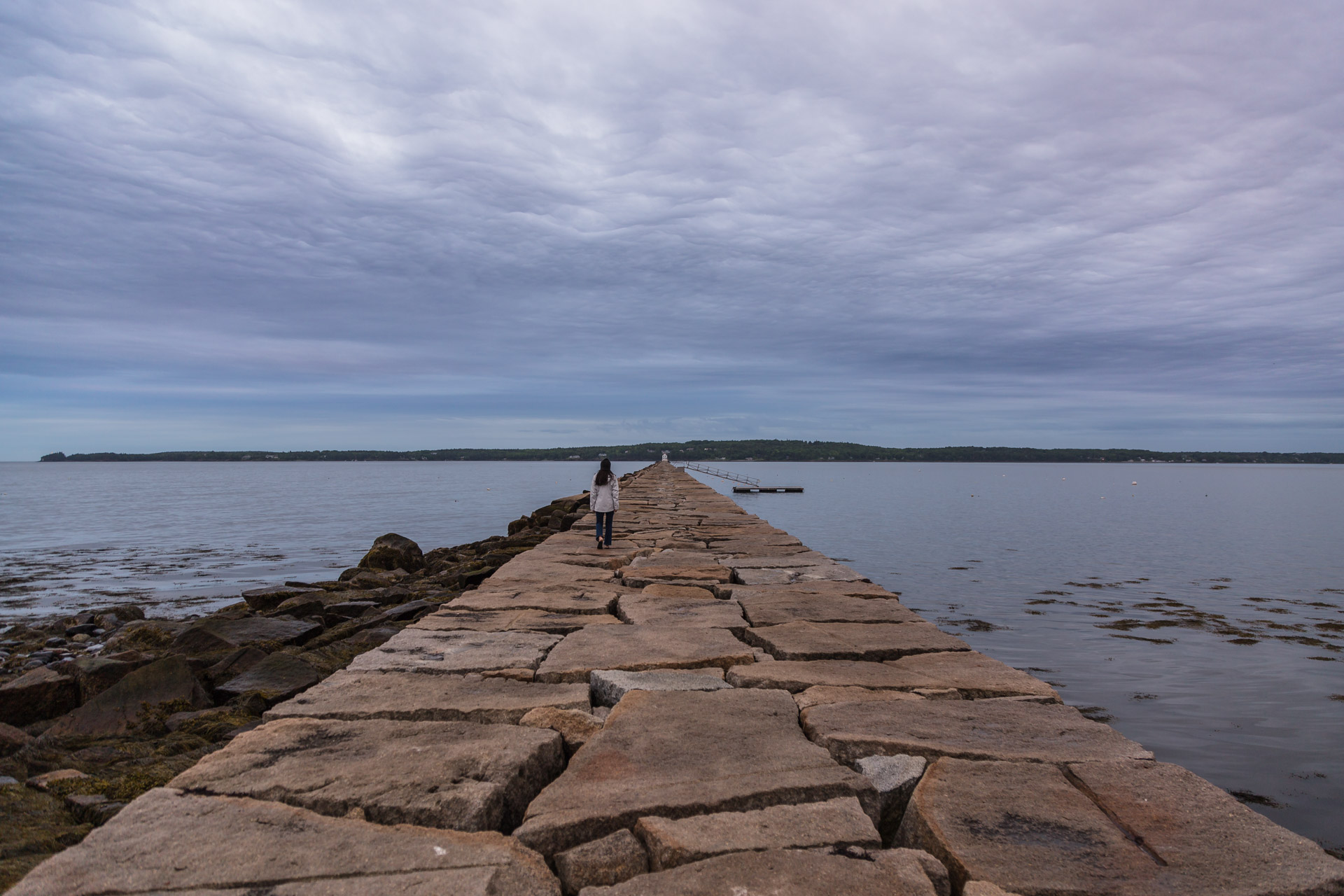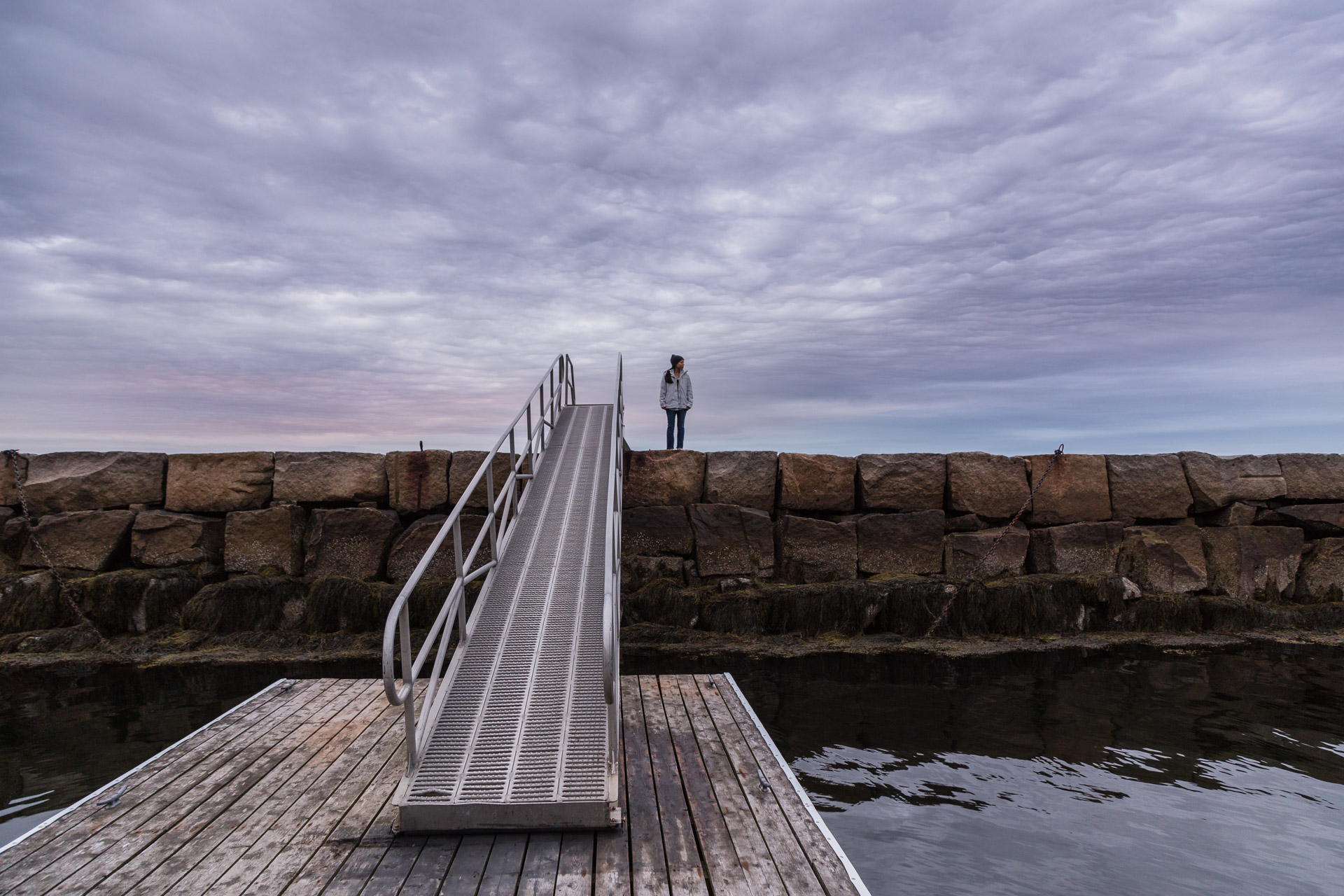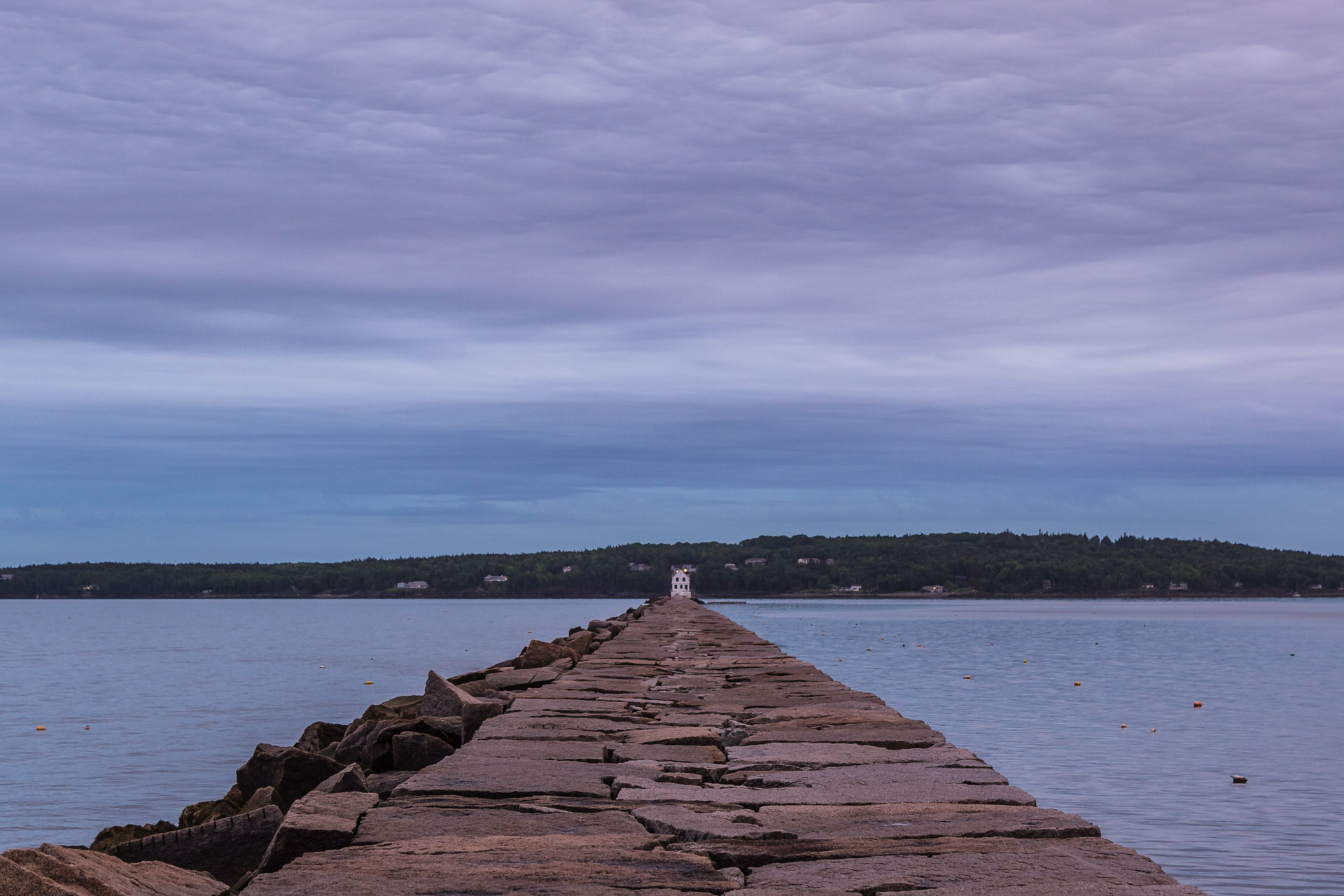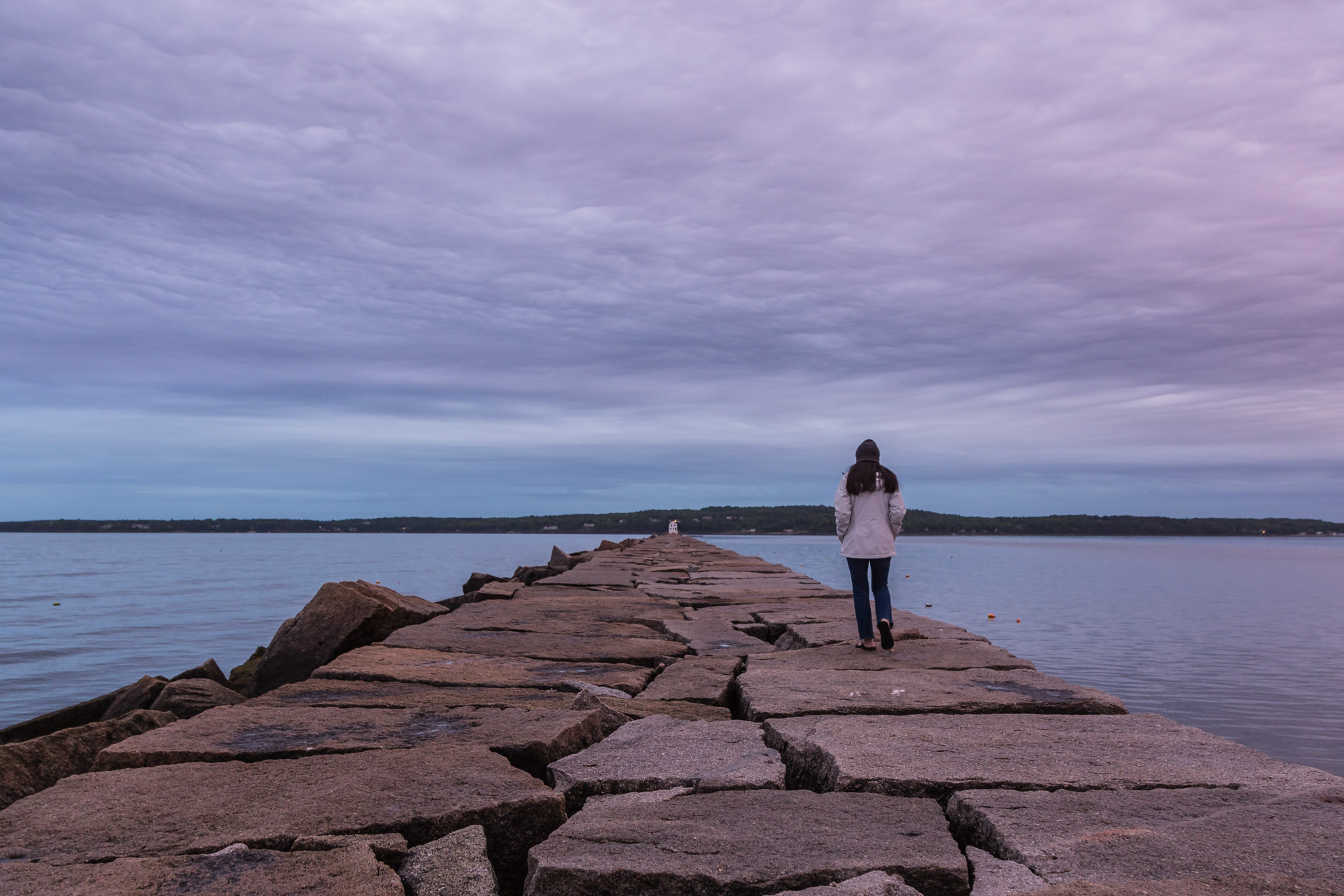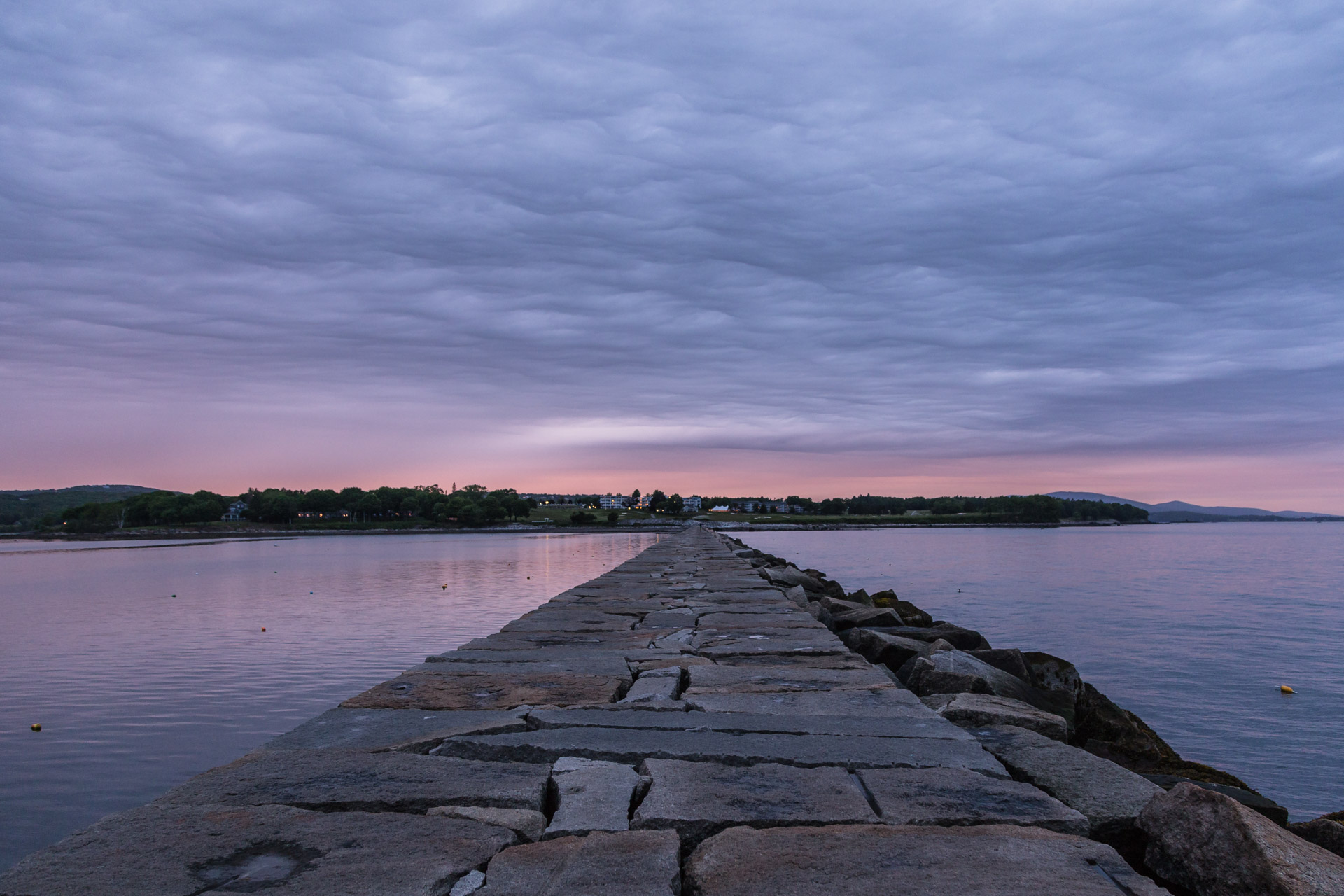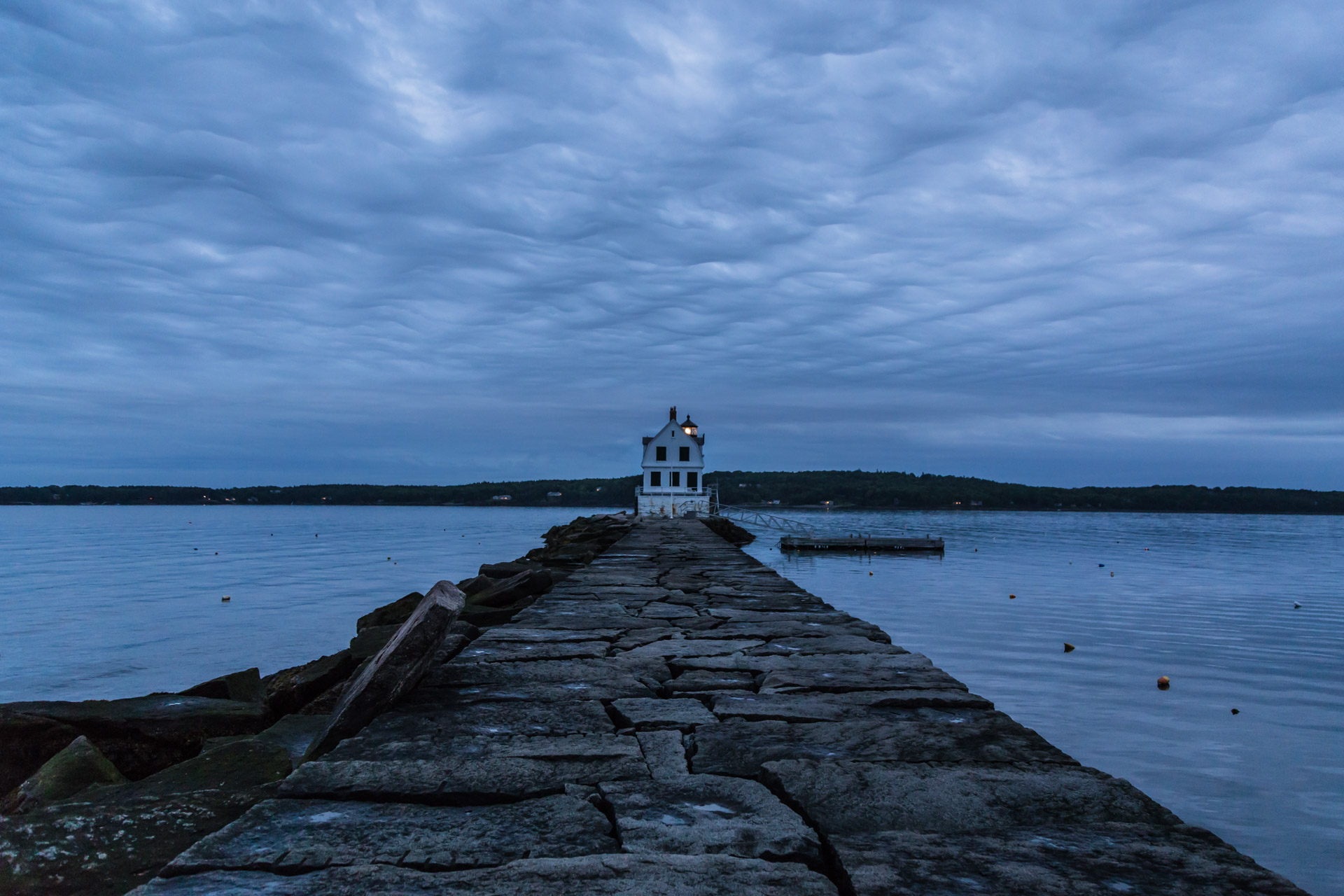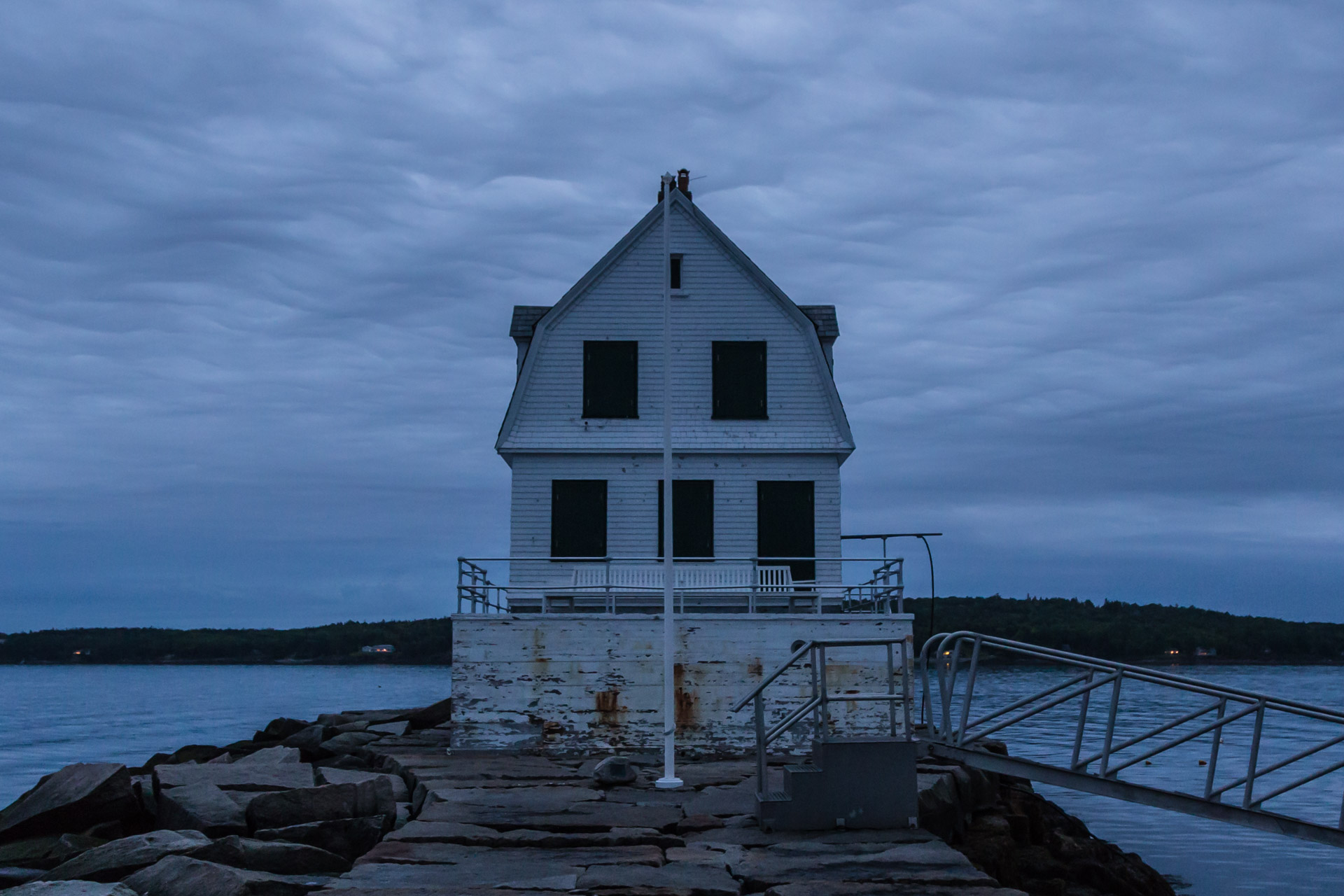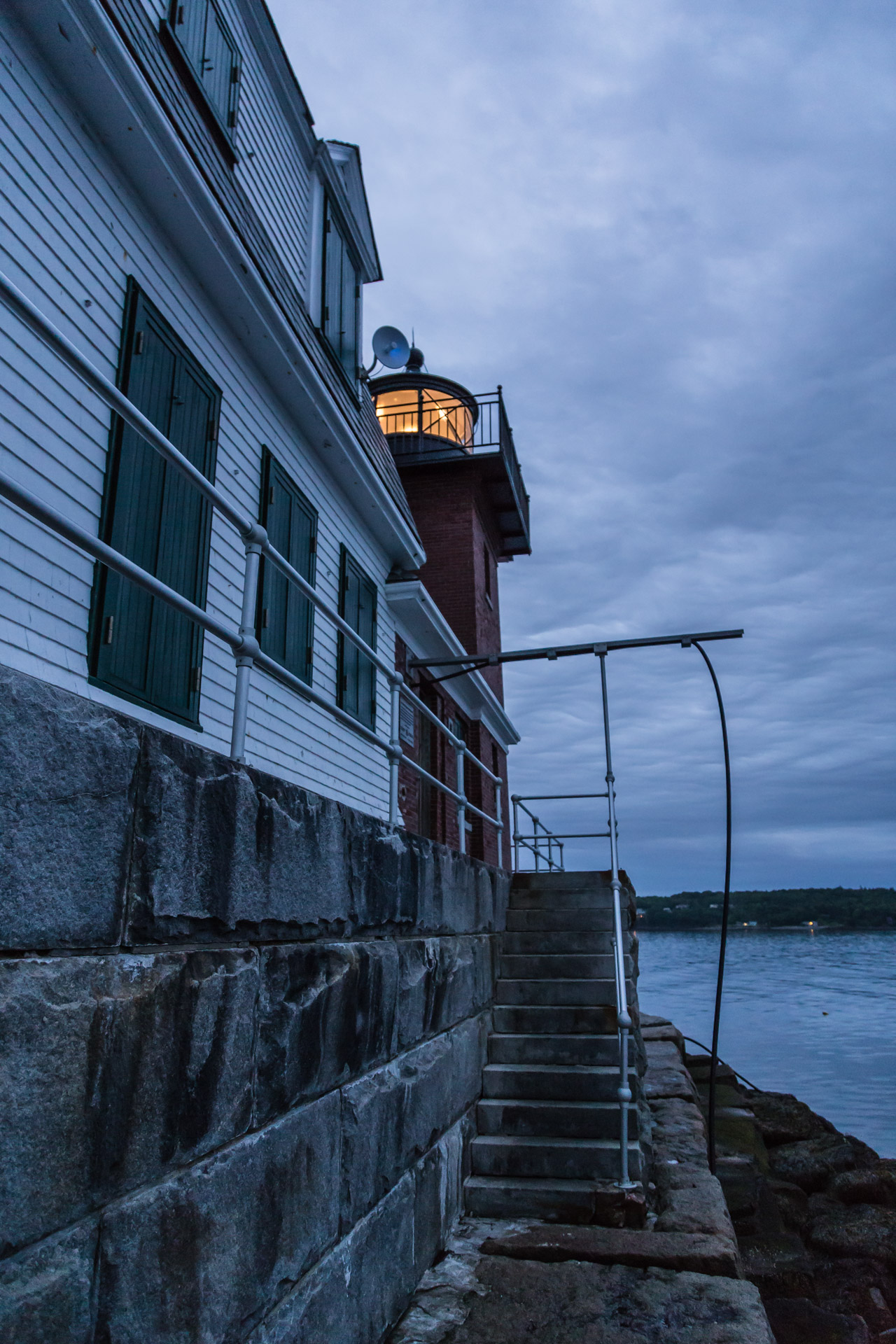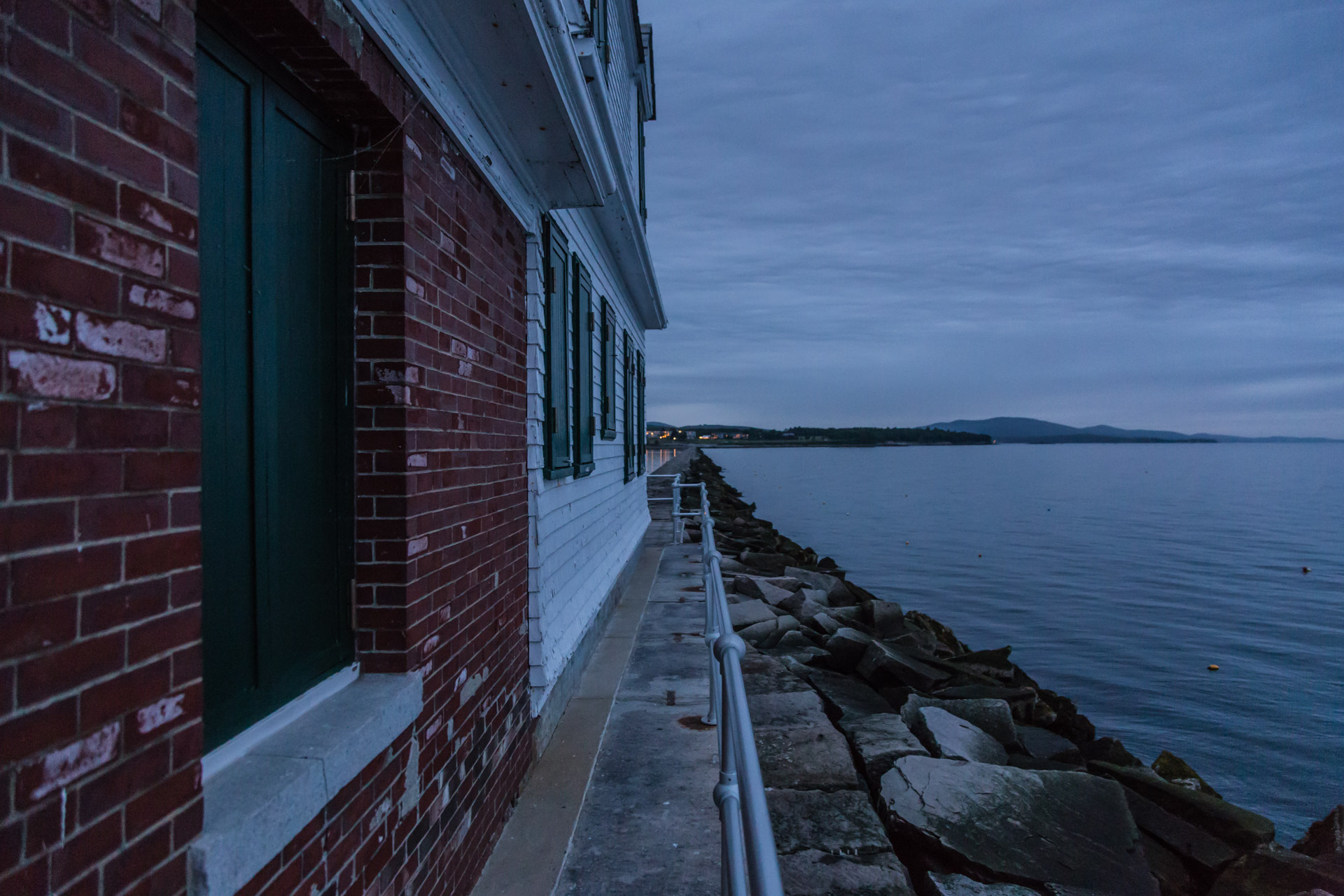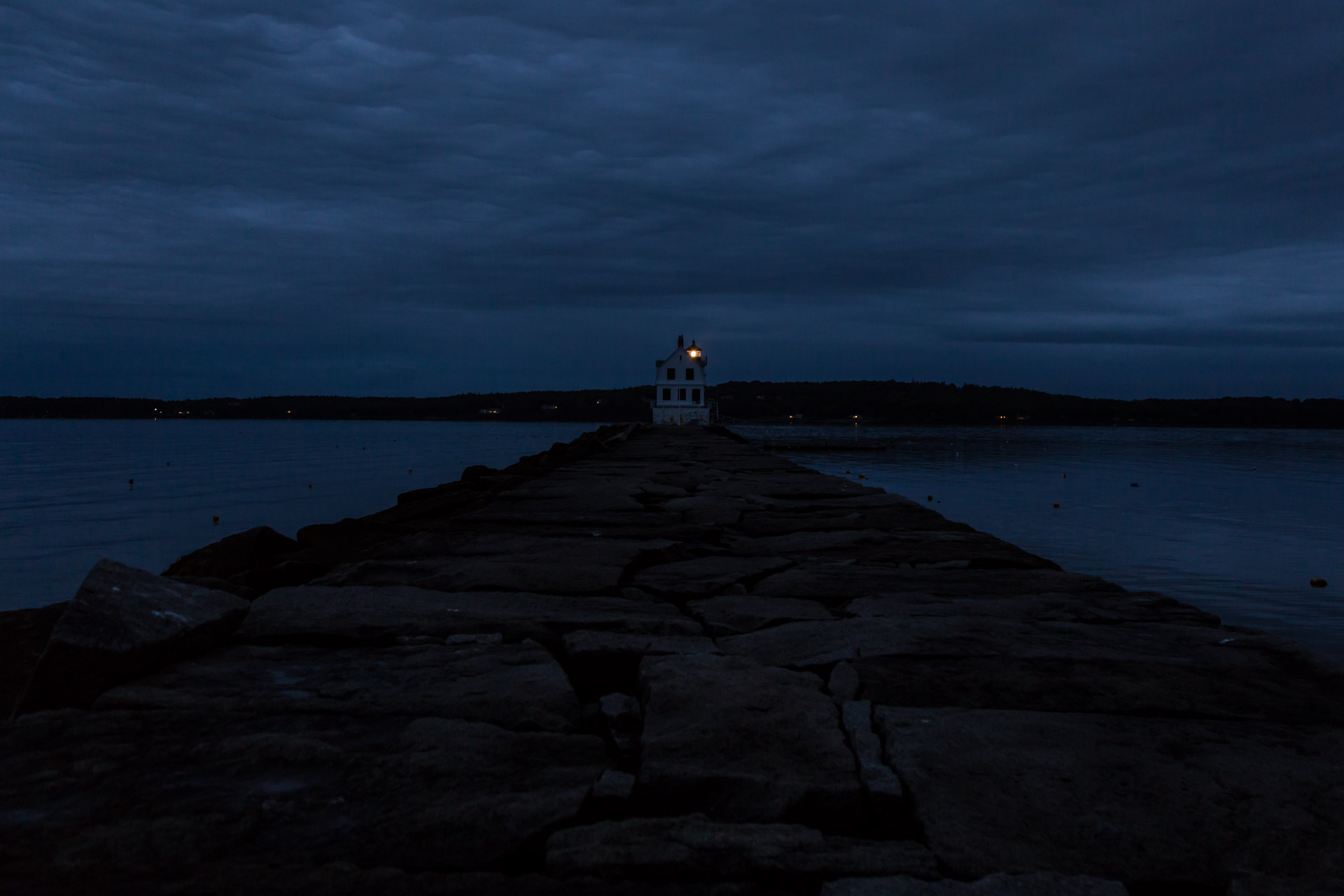 Have you ever visited Maine? Leave a comment…we would love to hear what you think!
You might also like: