March 6, 2019
Flashback Trip: A Winter Hike At Zion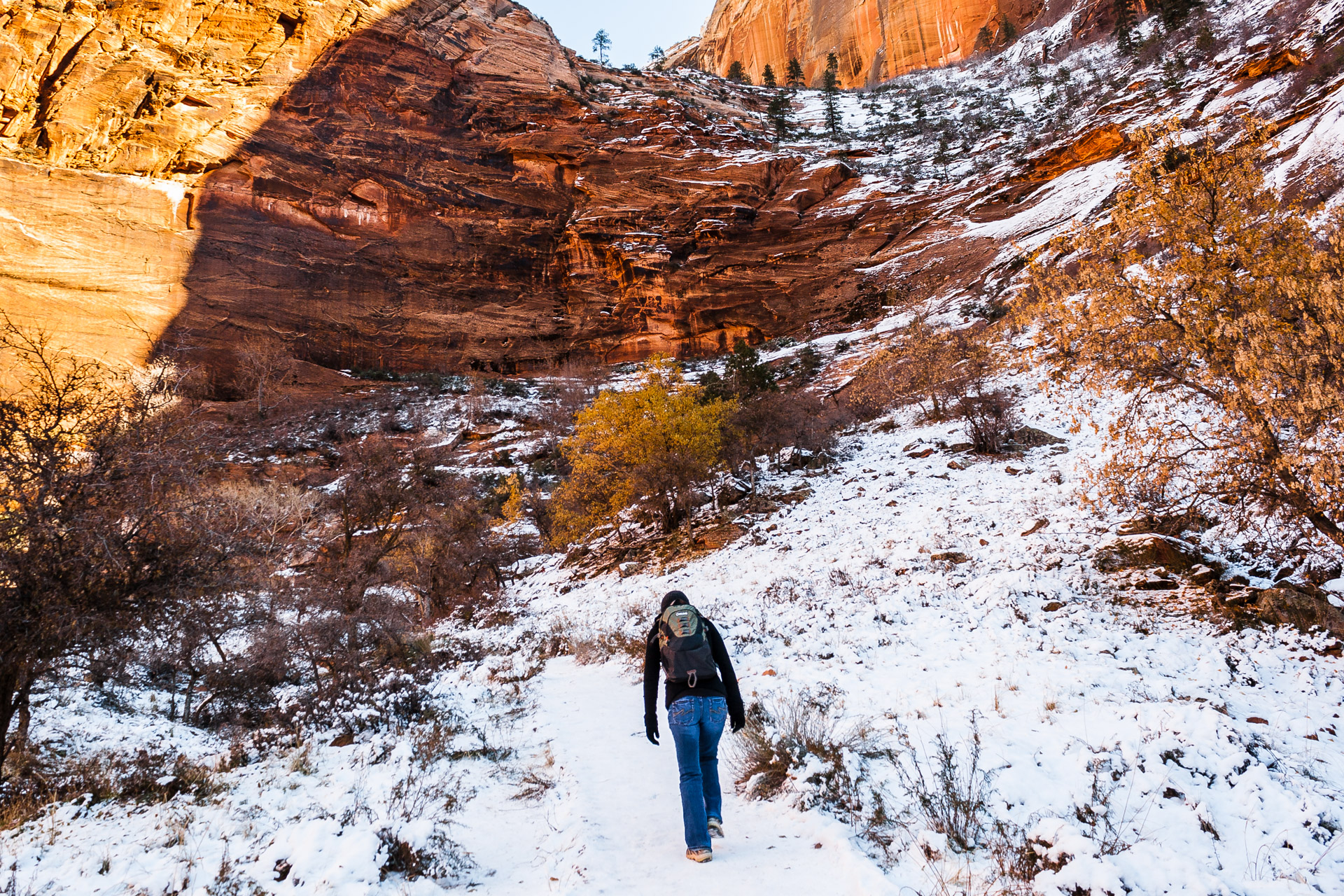 If you haven't been to Zion National Park in the winter, we highly recommend it! We were there several years ago in November where we hiked the famous Observation Point, an eight mile roundtrip trail that leads to the highest point in the park. It was bitterly cold especially in the slot canyons. There was quite a bit of snow blanketing the trail. We found ourselves on sheets of ice that made some of our hike feel like we were walking on a skating rink, but we didn't mind because we couldn't believe how amazing everything looked in the winter with the rock formations looking extra vibrant. It was also a plus that we got to experience this hike in isolation with only a few sightings of people on this usually highly trafficked trail. Honestly, these are the type of trips that remind us why we love battling the elements to hike in the winter…it is almost always so beautifully peaceful!
Thank you so much to everyone for the wonderful comments left on the previous post about our sick cat! She is still doing quite well, and we continue to focus on providing her with as much support as she needs to be comfortable for the remainder of her life. We still don't know when we're going to get back to traveling regularly, but we'll keep you posted. Hope you all have a wonderful week!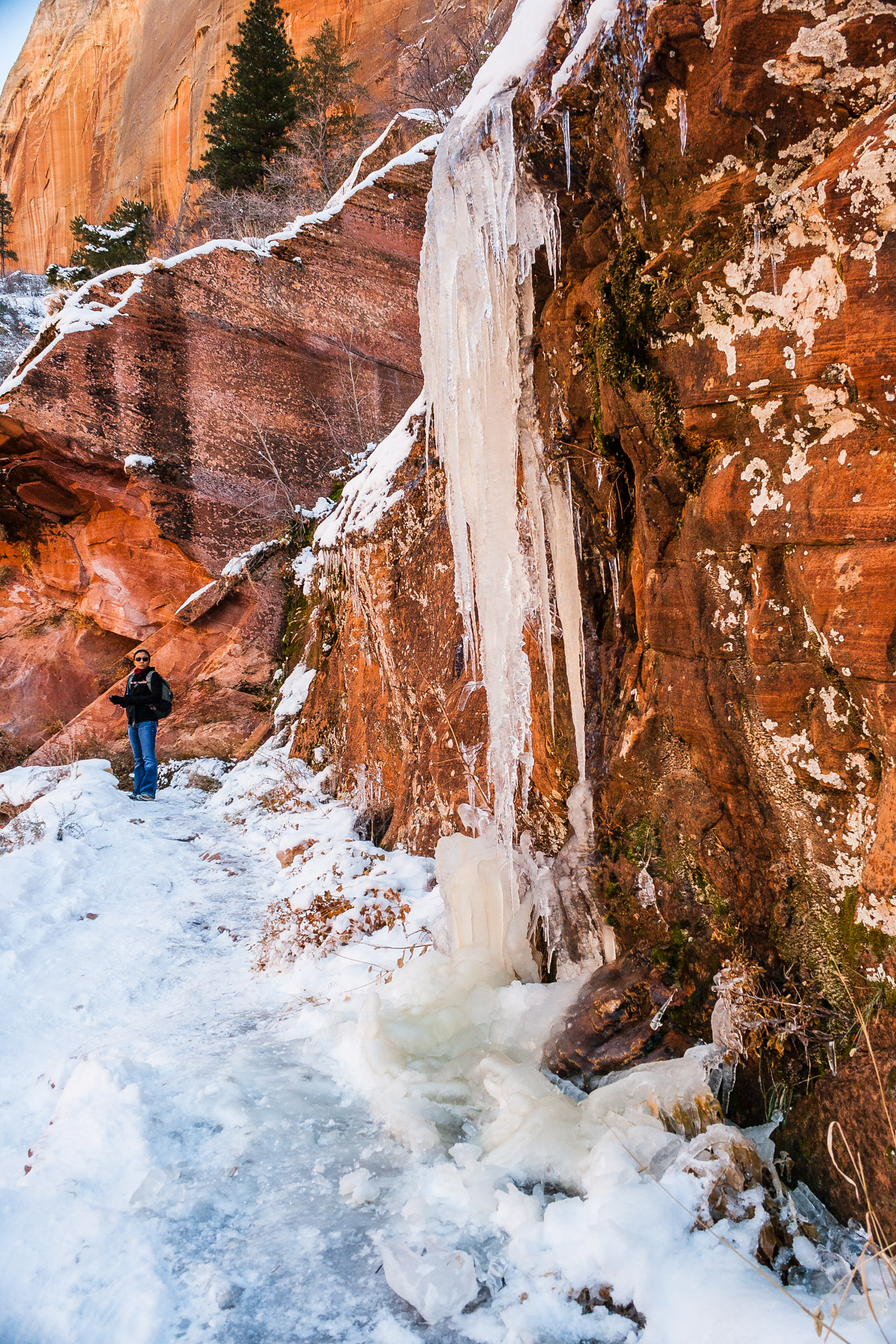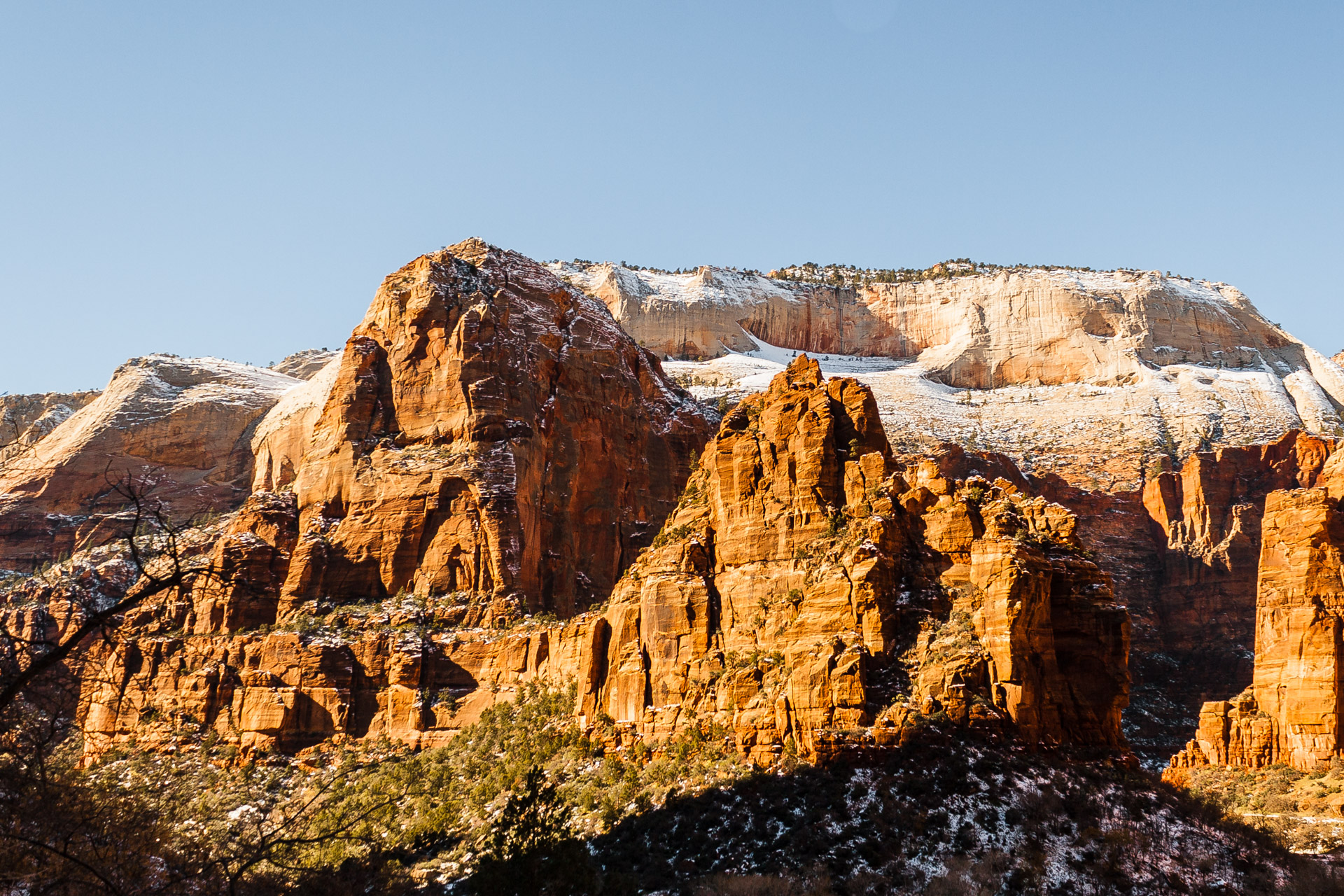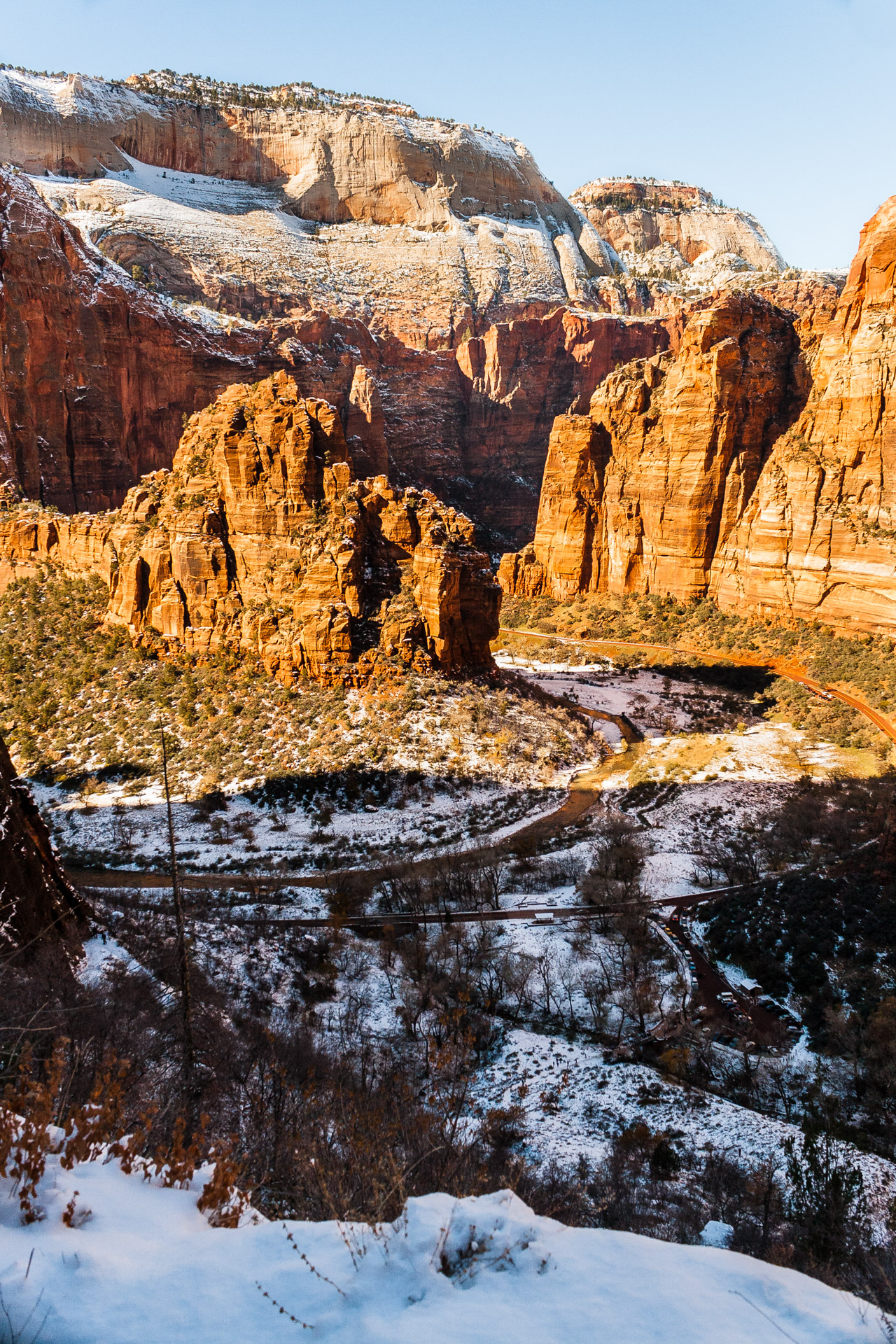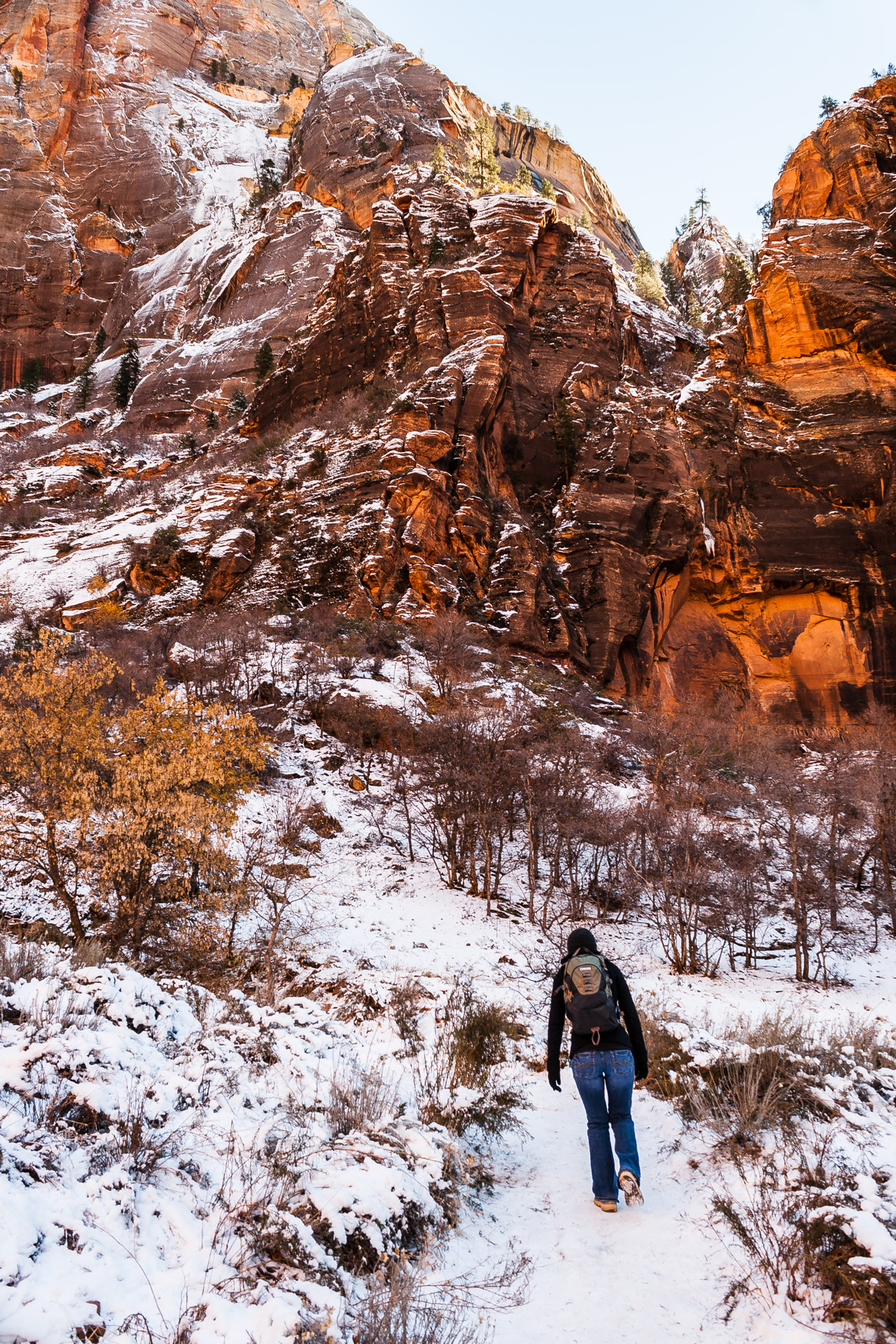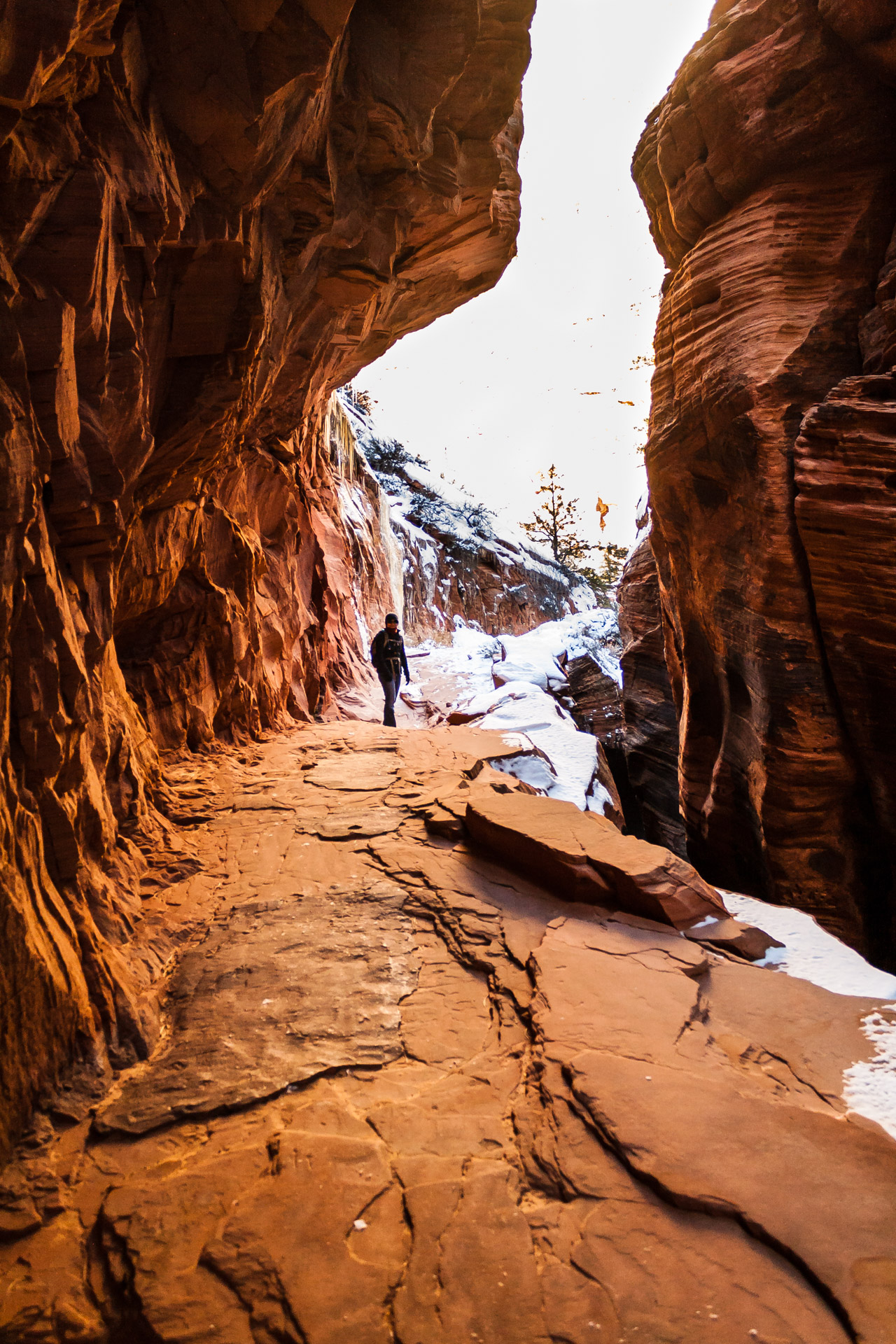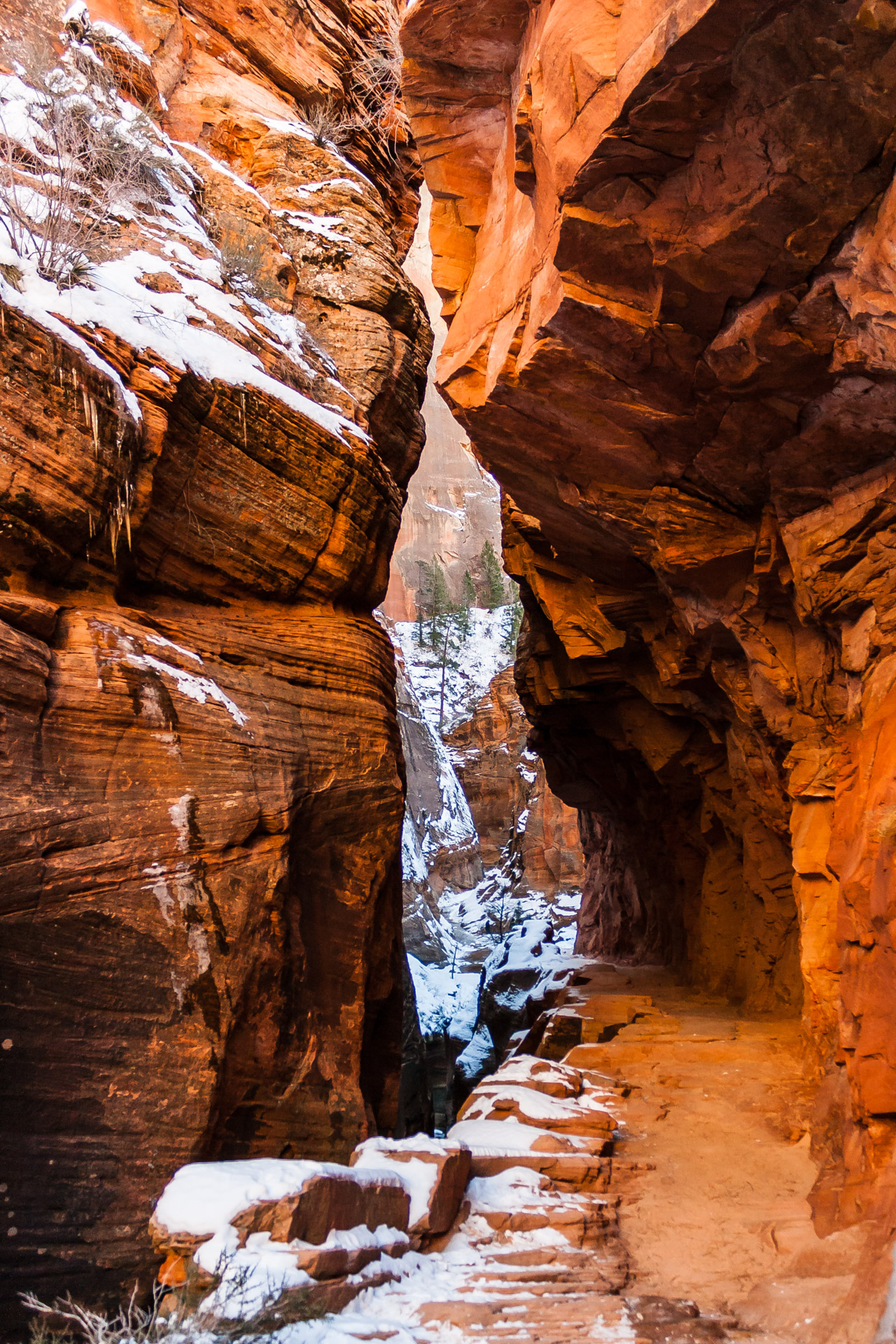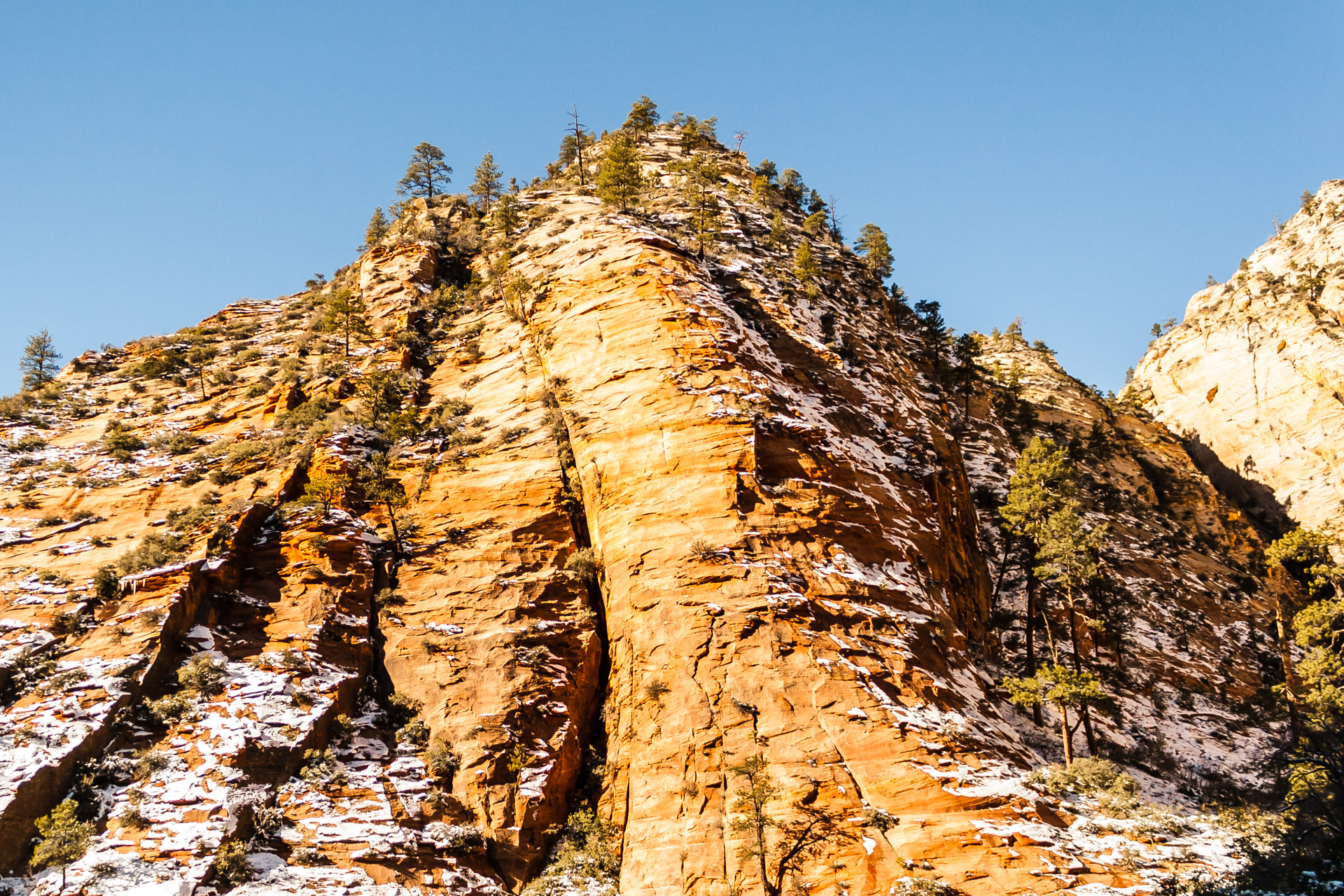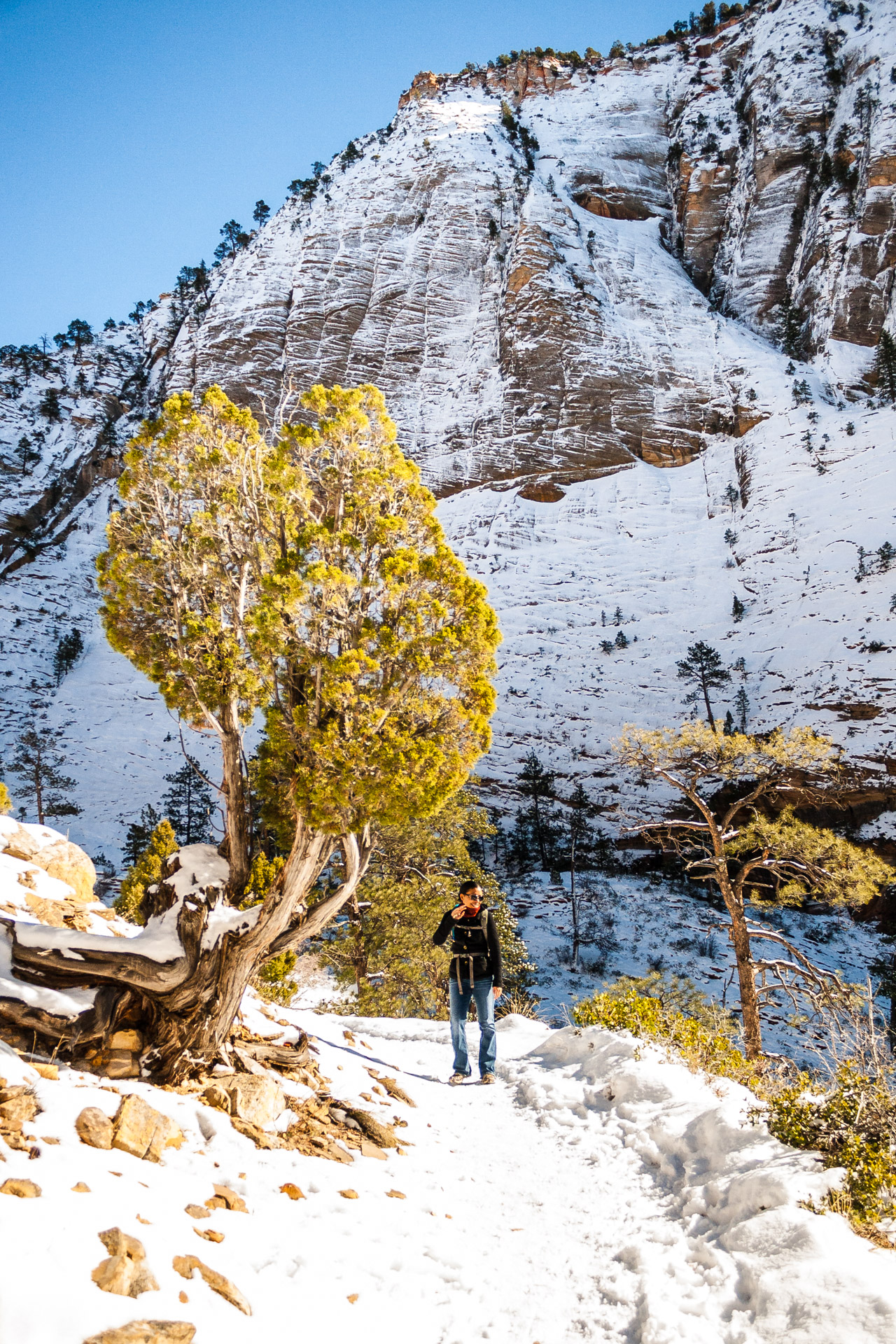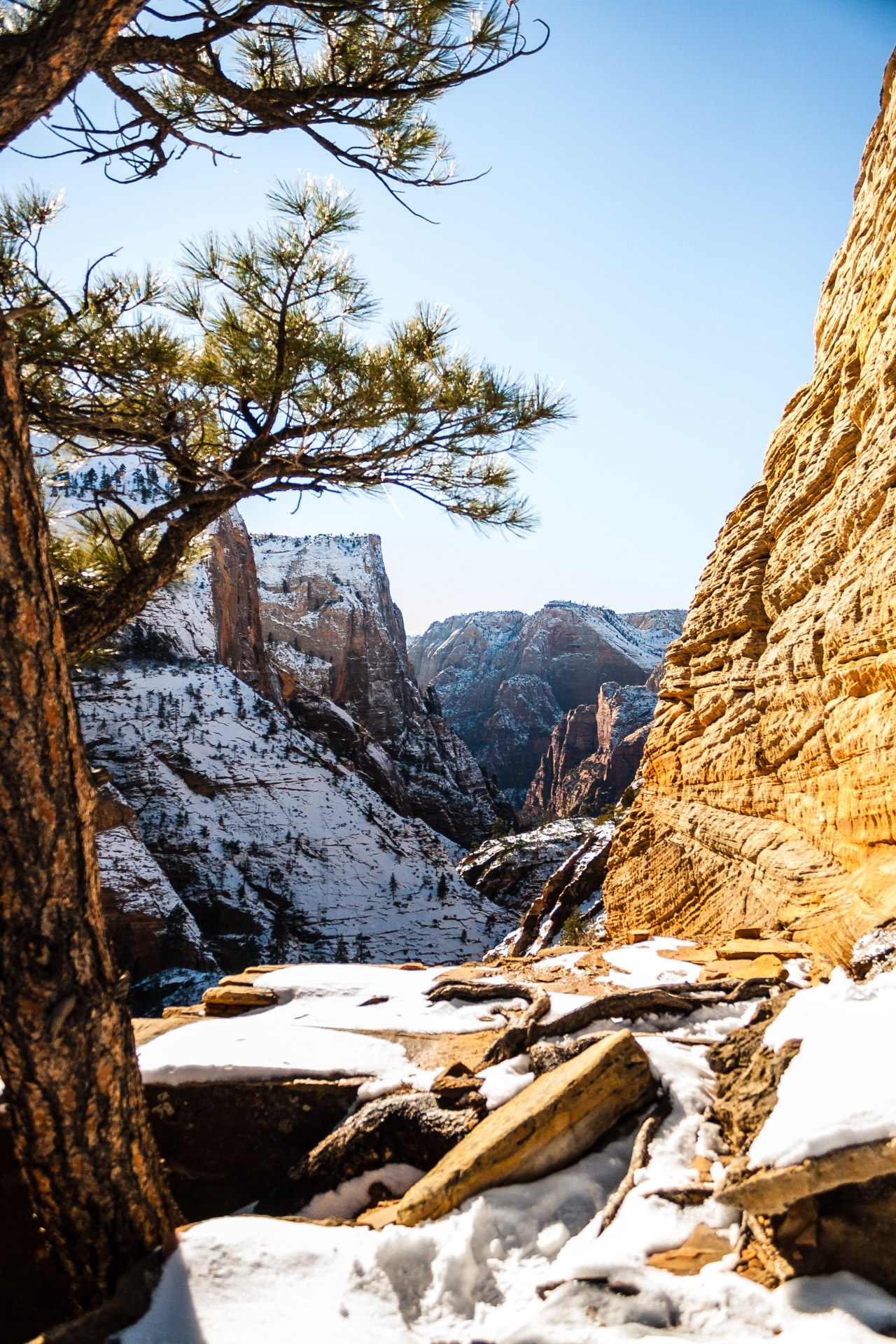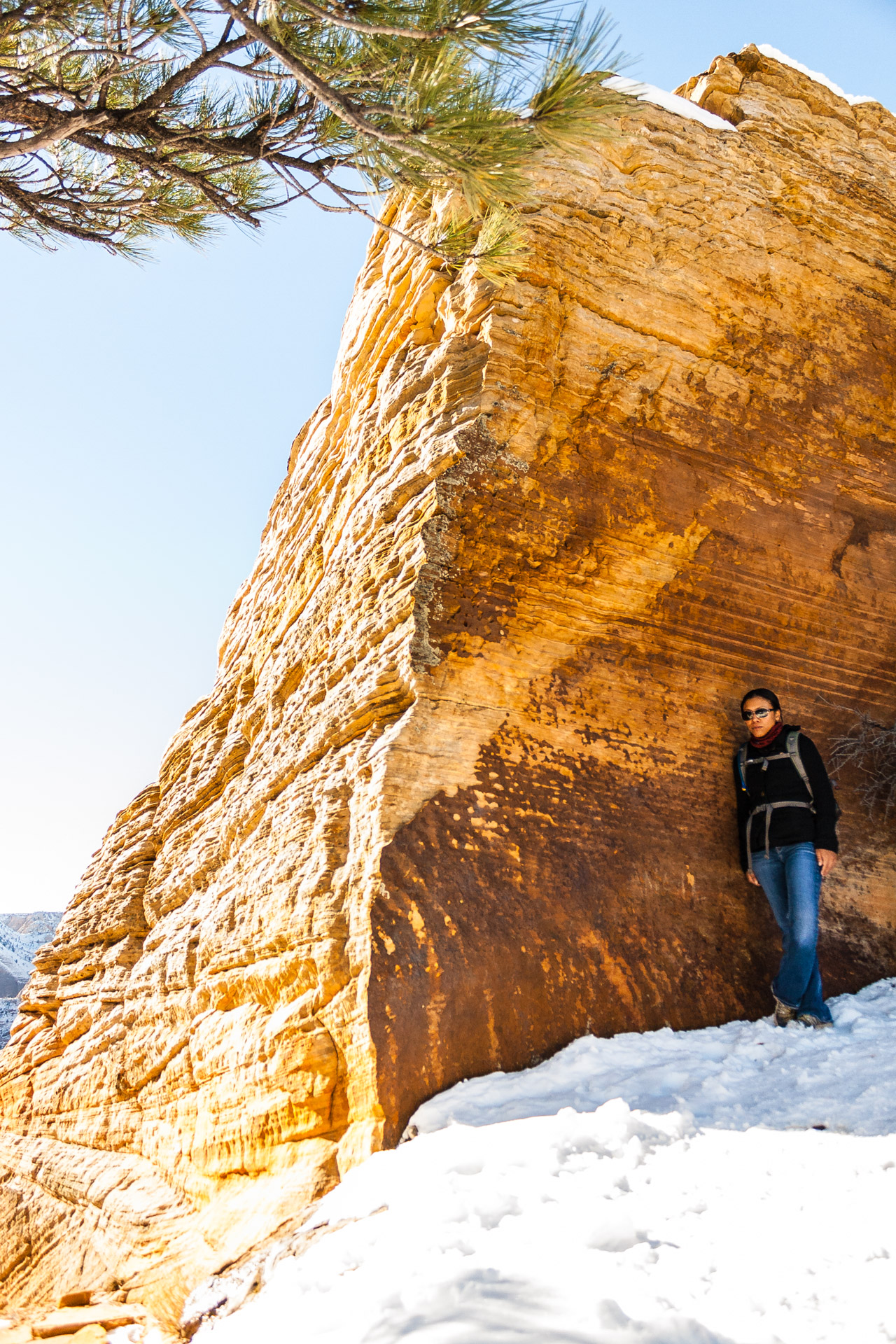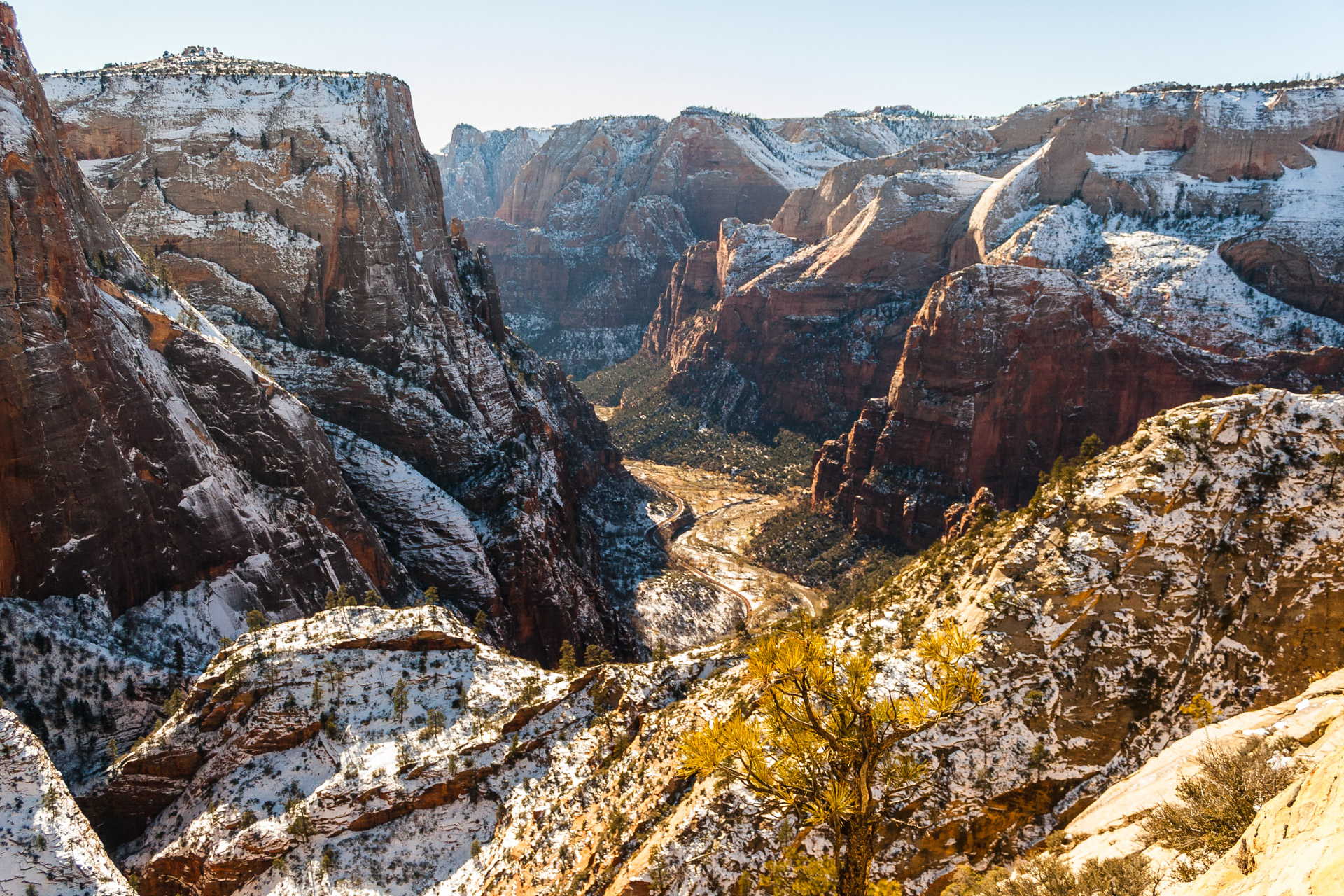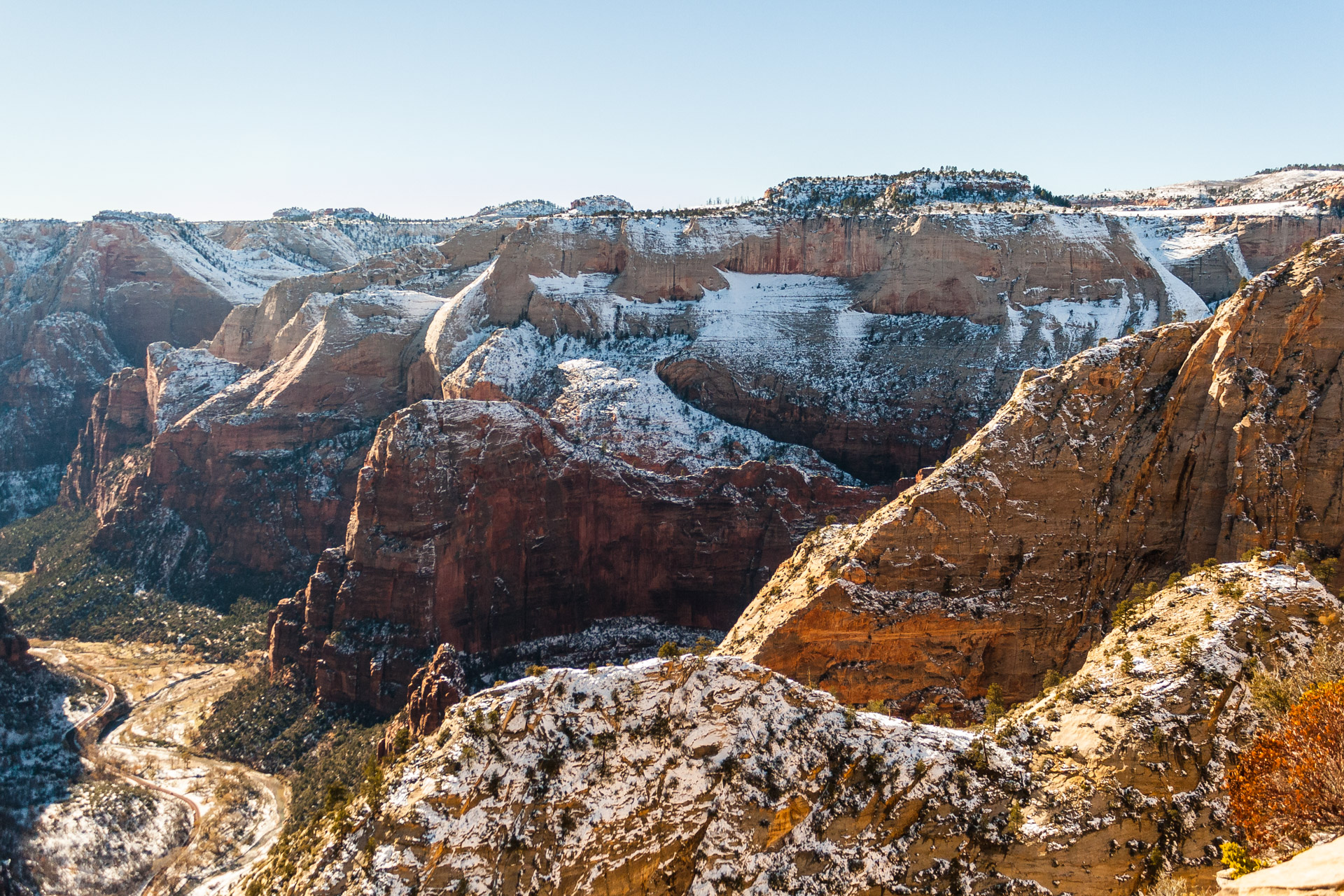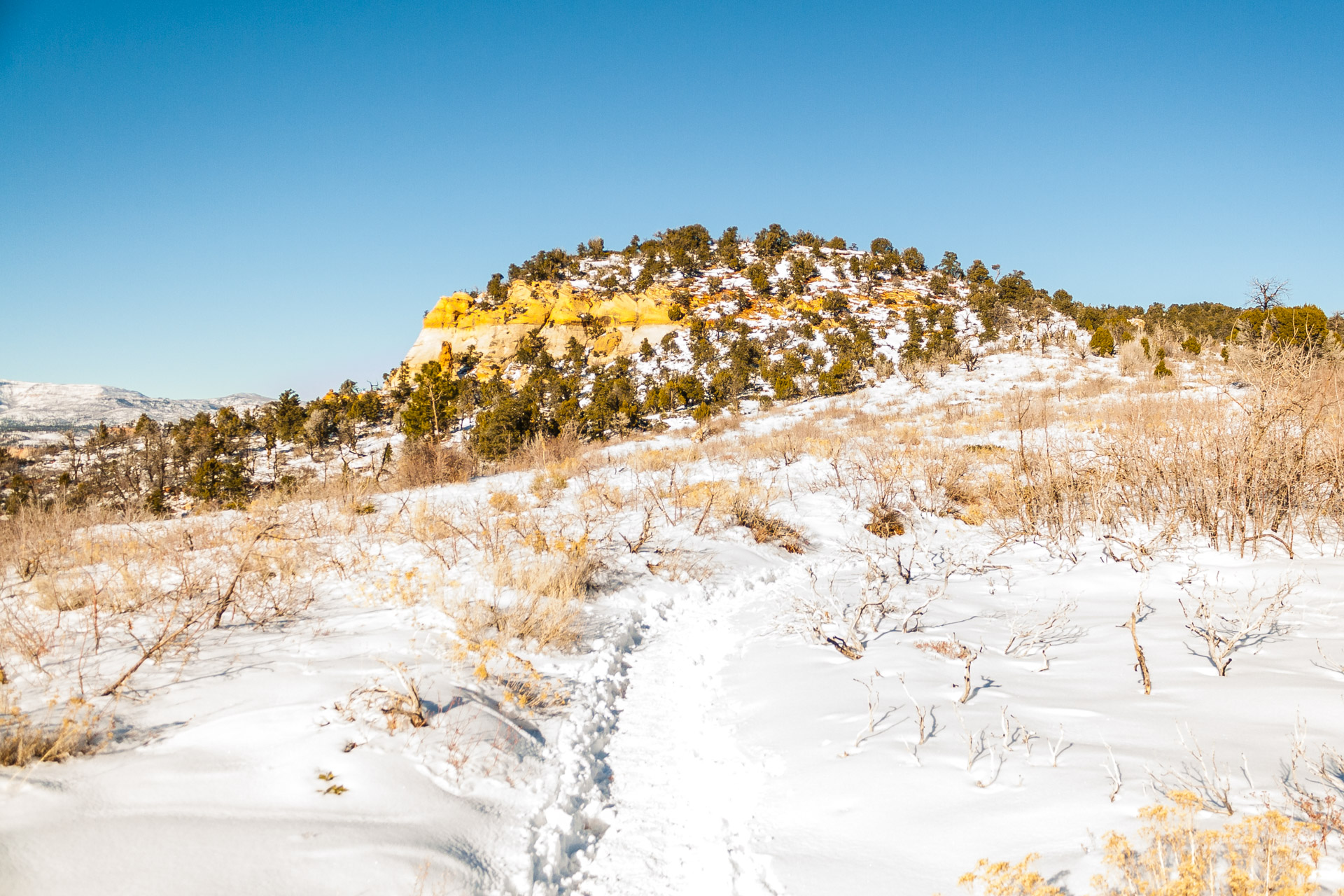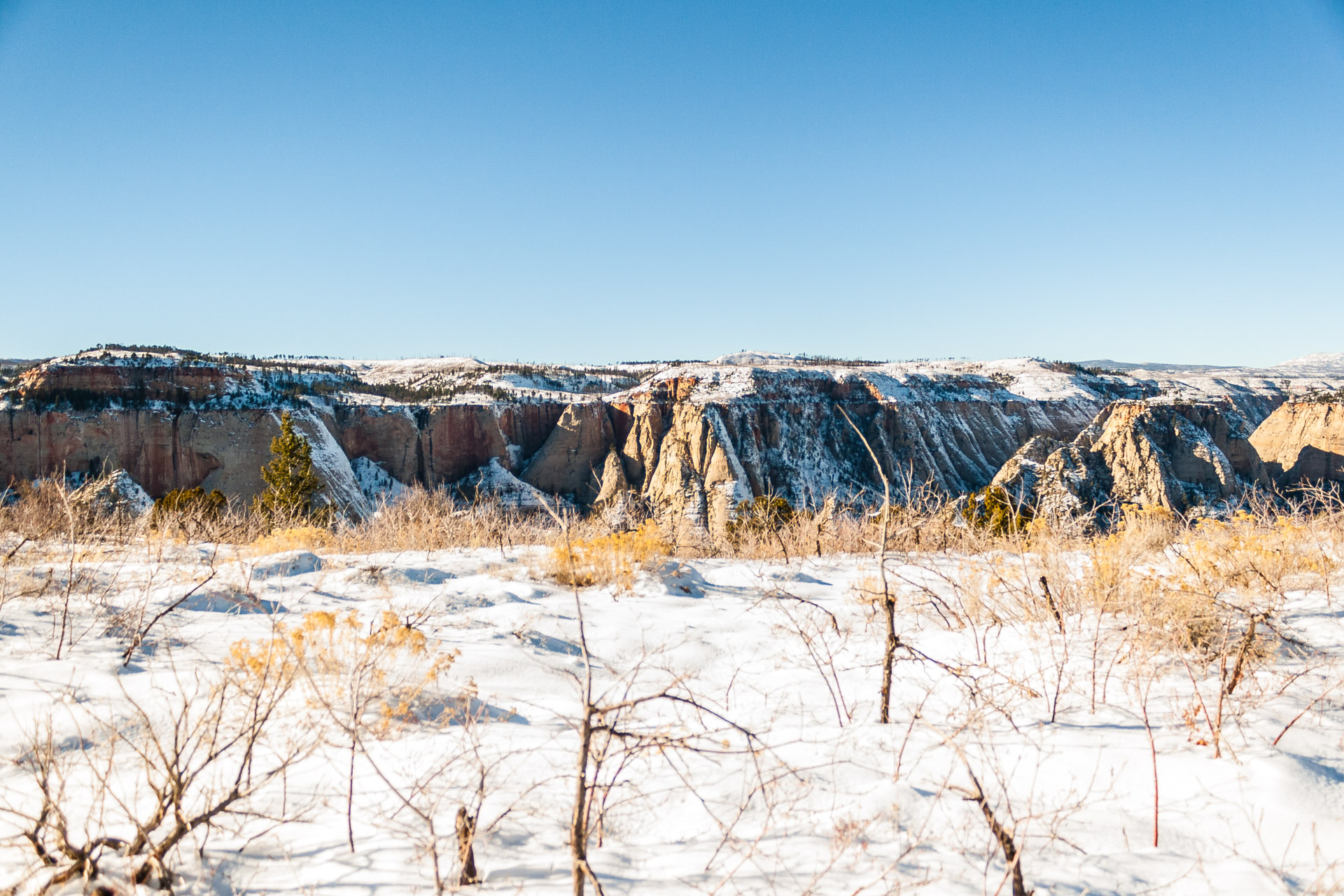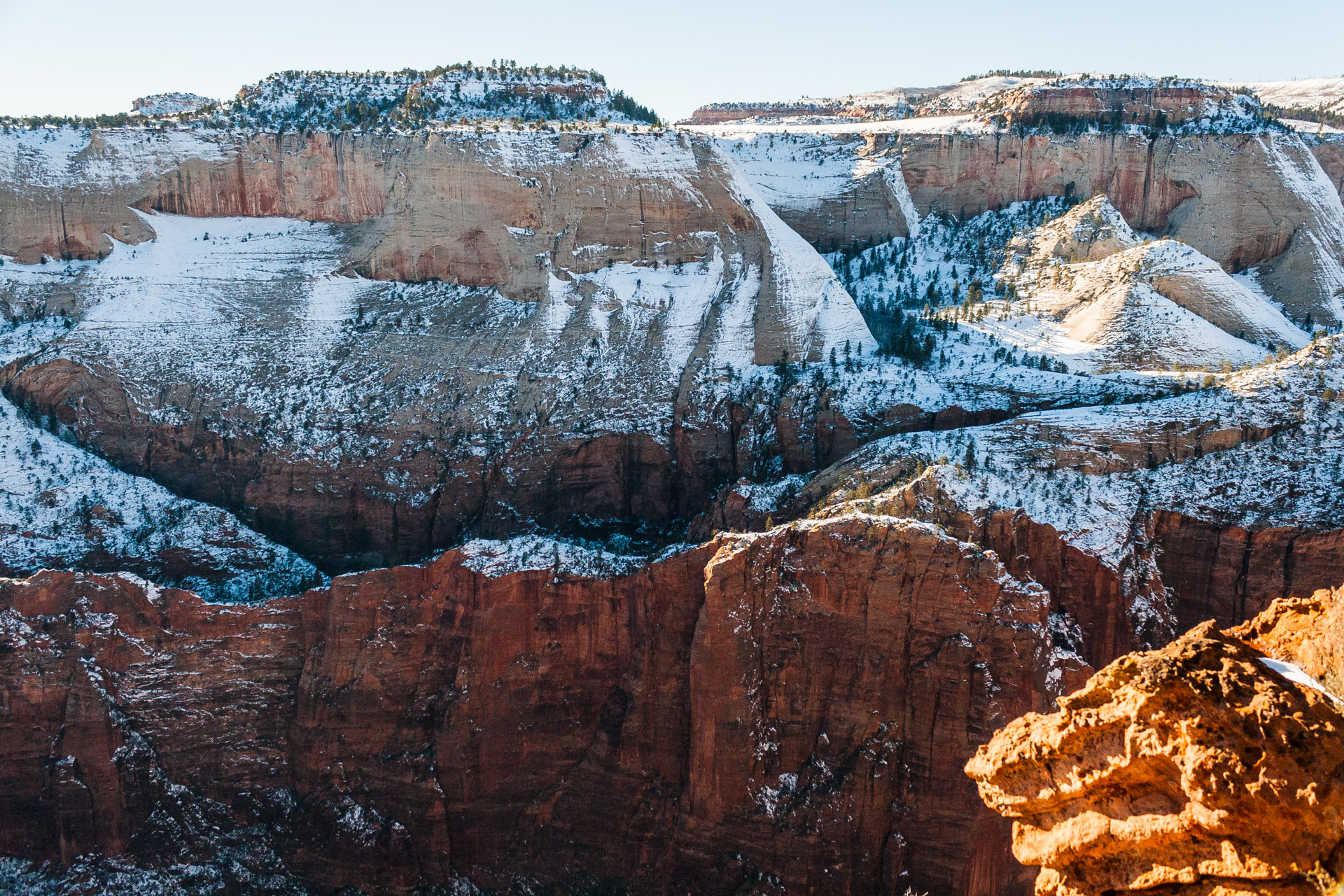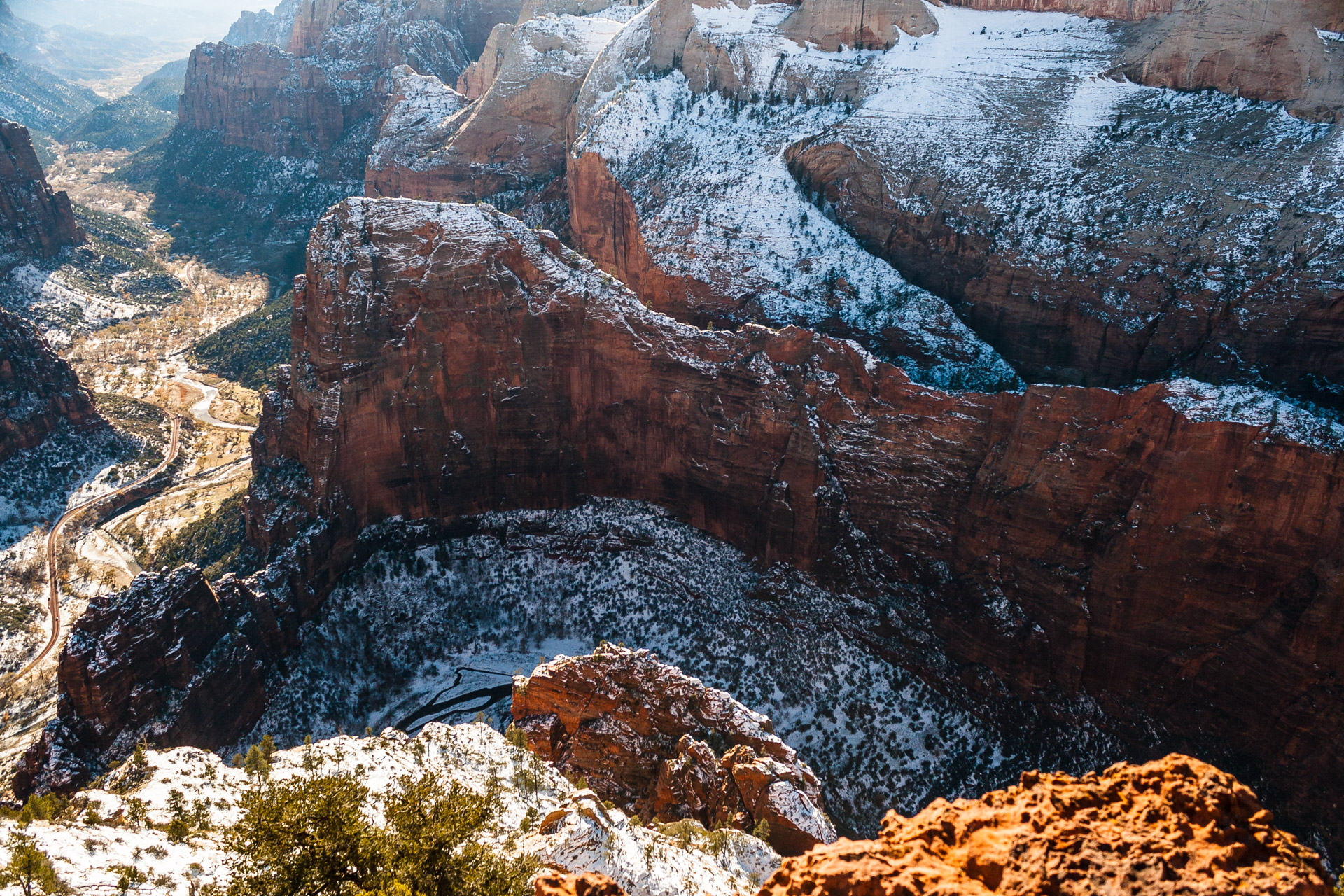 Do you like going to national parks in the winter? What do you think of these Zion photos? Leave a comment…we would love to hear what you think!
You might also like: