October 14, 2015
Sunset In A Jar aka Honey Sesame Almonds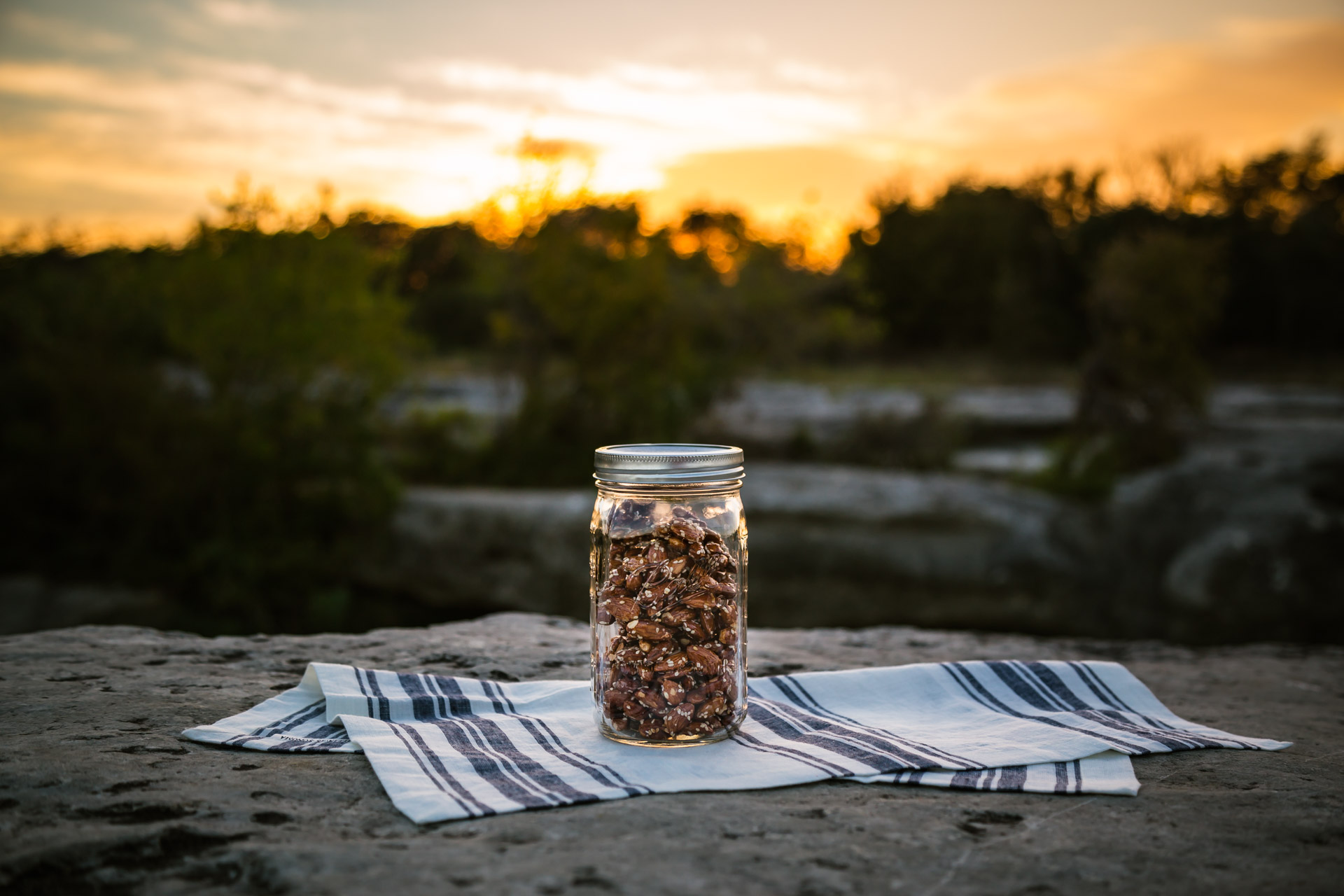 One of my favorite things to do is recreate food that I have tasted during my travels…and this is exactly what I sought out to do when I first tried honey sesame almonds during our Minnesota trip! My mom, who always has the most amazing snacks hidden away in her pantry, offered me some of Trader Joe's Honey Sesame Almonds…and since I can never turn away from anything with sesame seeds on it, I nearly snatched them from her hands. The sweetness of the honey combined with the almonds and sesame seeds…all I have to say is that I was in heaven. I nearly ate the whole bag! I knew that this would be a perfect treat for our road trips especially when I'm desperately needing something sweet to pop into my mouth. So for my version of this tasty snack…I included light brown sugar, vanilla, and sea salt to the honey (I like to use local made) which I think the combination adds a whole lot of different layers to the overall flavor. Honestly, I think if you have one, I'm pretty sure that you will want another…and another..and another…and that's what I call a dangerously perfect treat!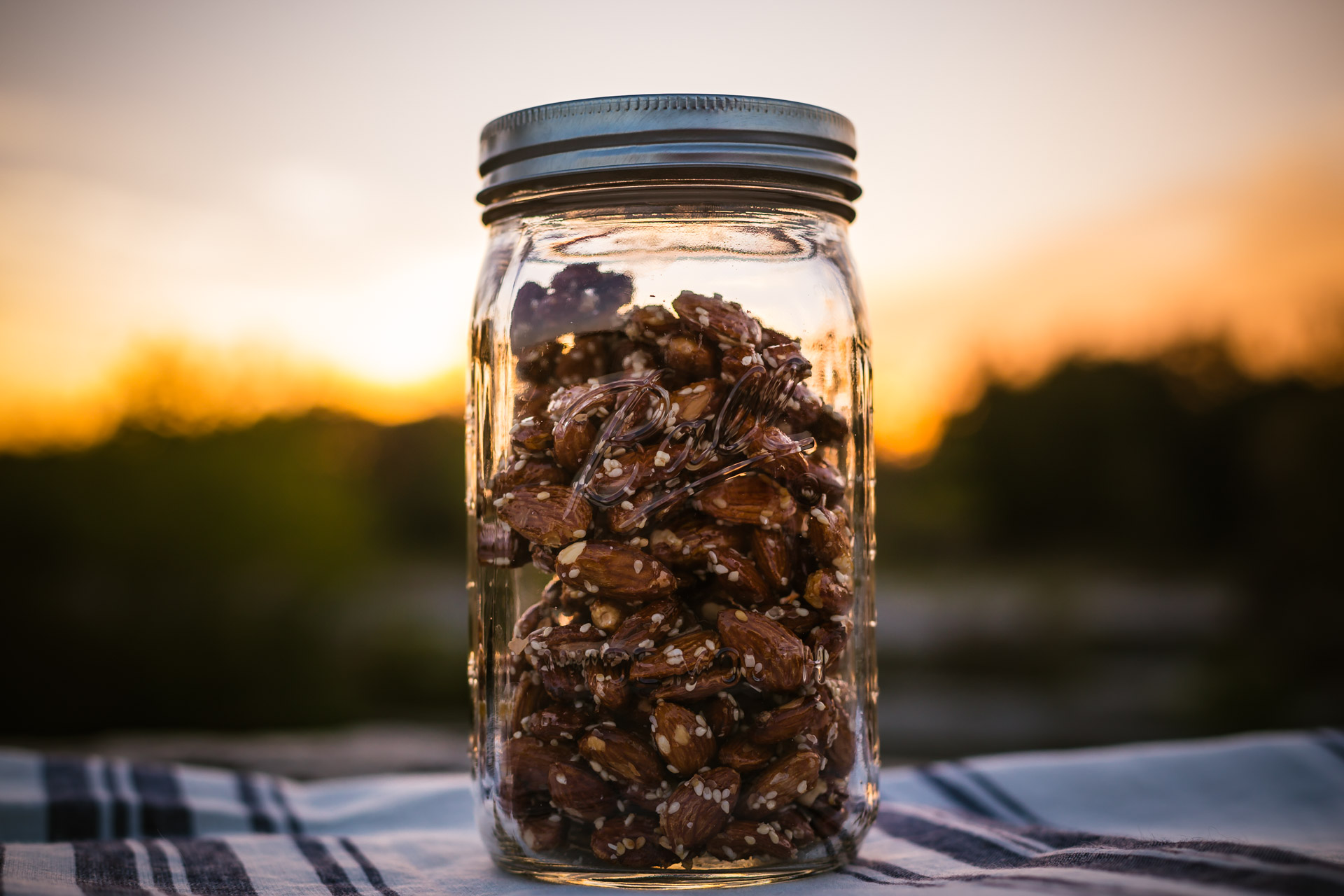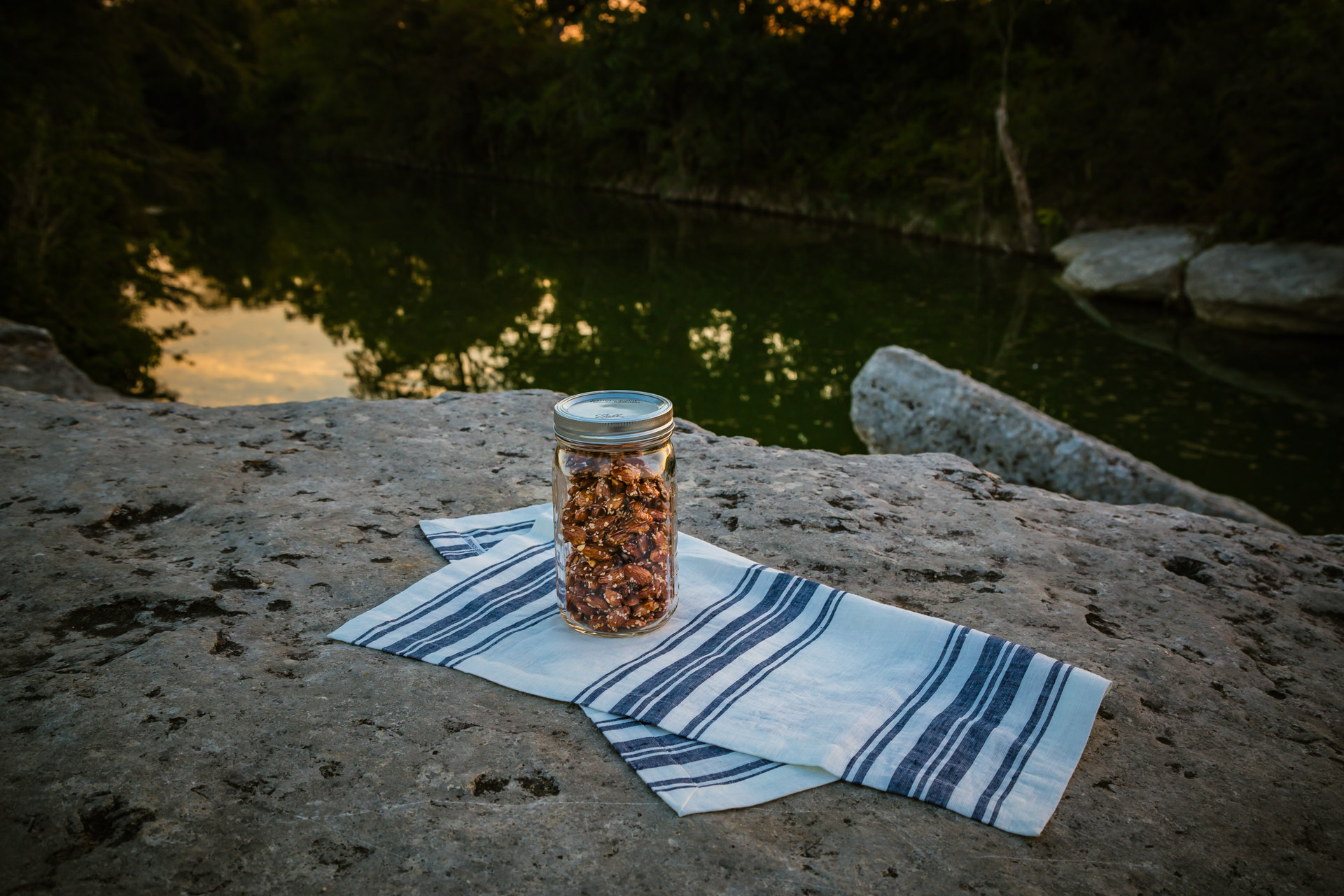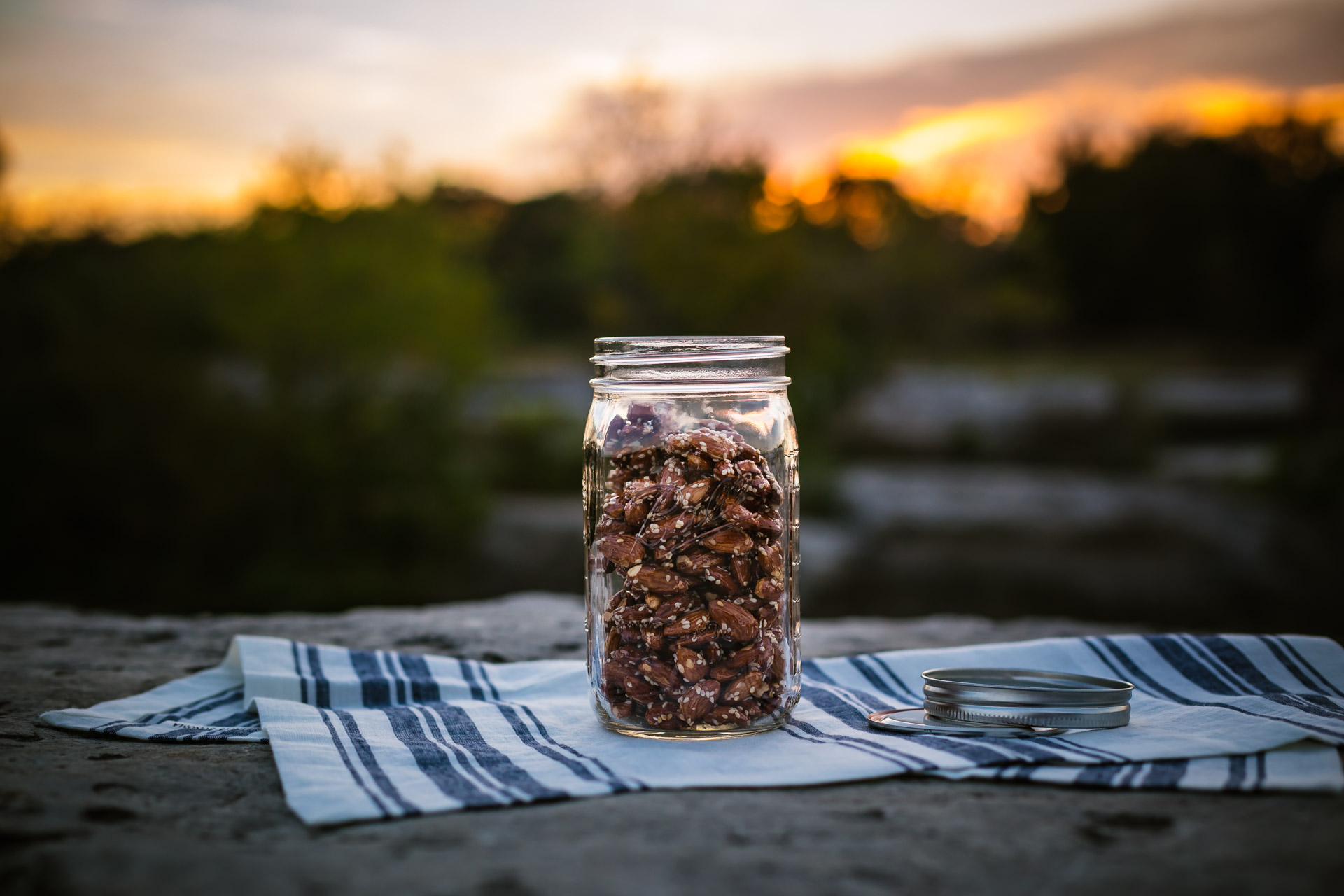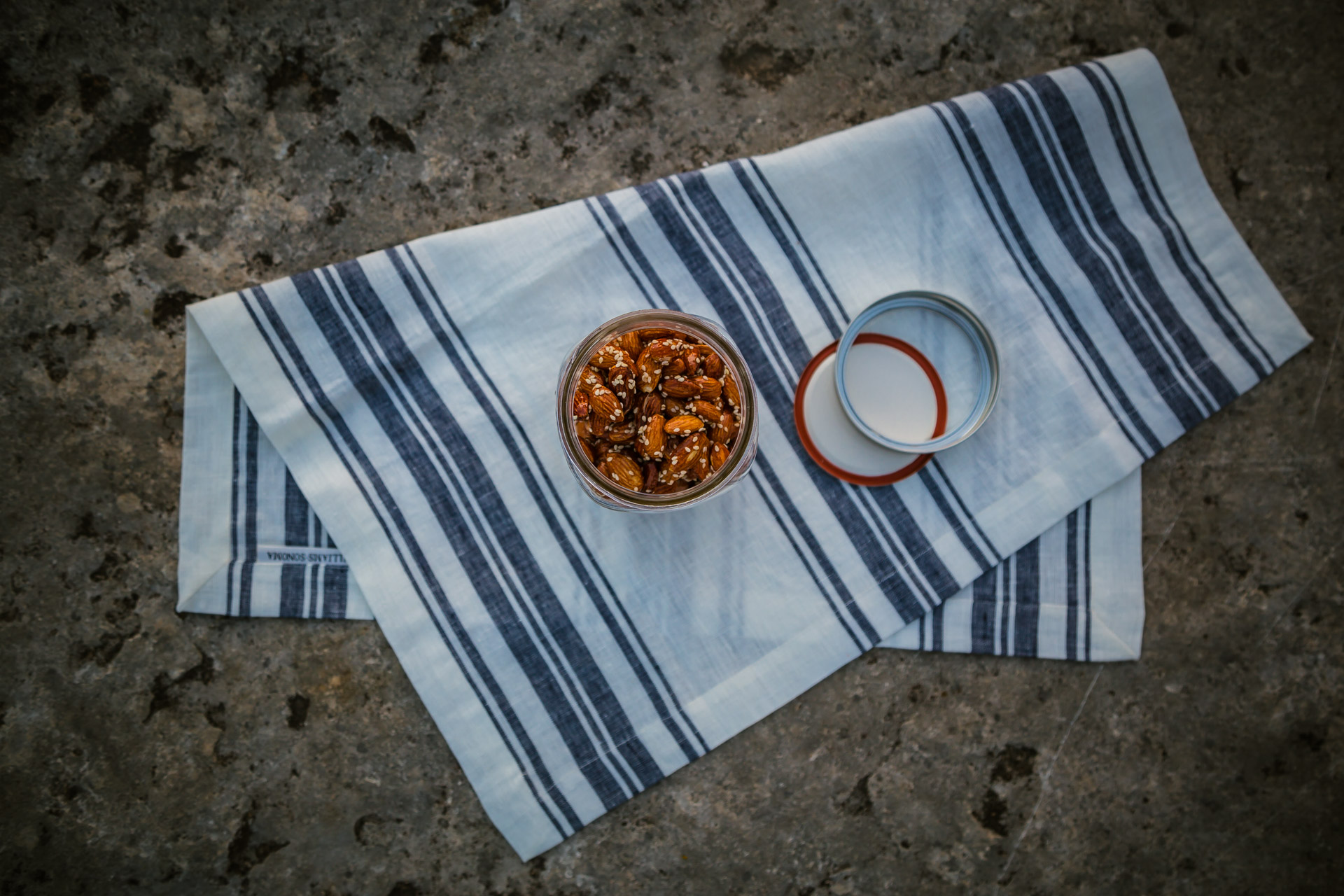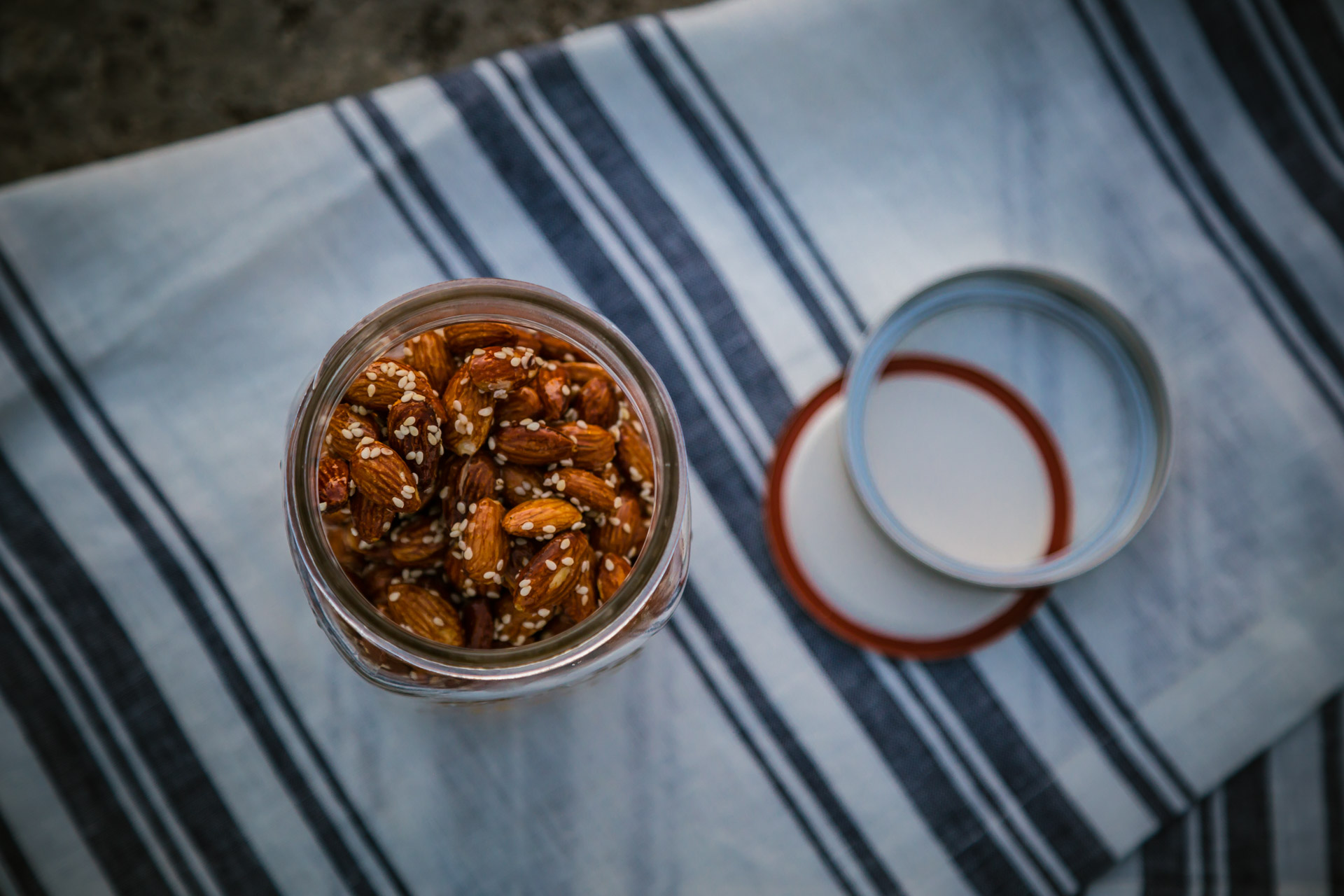 Honey Sesame Almonds
Ingredients:
2 cups unsalted almonds
2 tablespoons honey
1 tablespoon light brown sugar
½ teaspoon vanilla extract
¼ teaspoon sea salt
2 ½ tablespoons sesame seeds
Instructions:
Preheat oven to 375 degrees F.
Spread almonds on a pan lined with parchment paper.
Bake the almonds for 10 minutes. Flip the almonds at the halfway mark, and be sure to watch them because almonds can burn quickly.
Meanwhile, in a small saucepan...heat honey, brown sugar, vanilla, and sea salt on medium heat until the sugar melts and the mixture thins...about 5 minutes.
Once the almonds have been toasted, transfer to a big bowl.
Pour honey mixture over almonds and stir to combine.
Sprinkle sesame seeds on almonds and stir to combine.
Spread almonds back on the same pan lined with parchment paper.
Bake the almonds at 375 degrees F. for 5 to 7 minutes.
Remove from oven and let it cool completely.
The almonds will stick together, so just break them apart or leave them stuck together. Store in an airtight container.
Do you like recreating foods that you have tasted? Leave a comment…we would love to hear what you think!
You might also like: