August 30, 2017
The Beehive Trail At Acadia National Park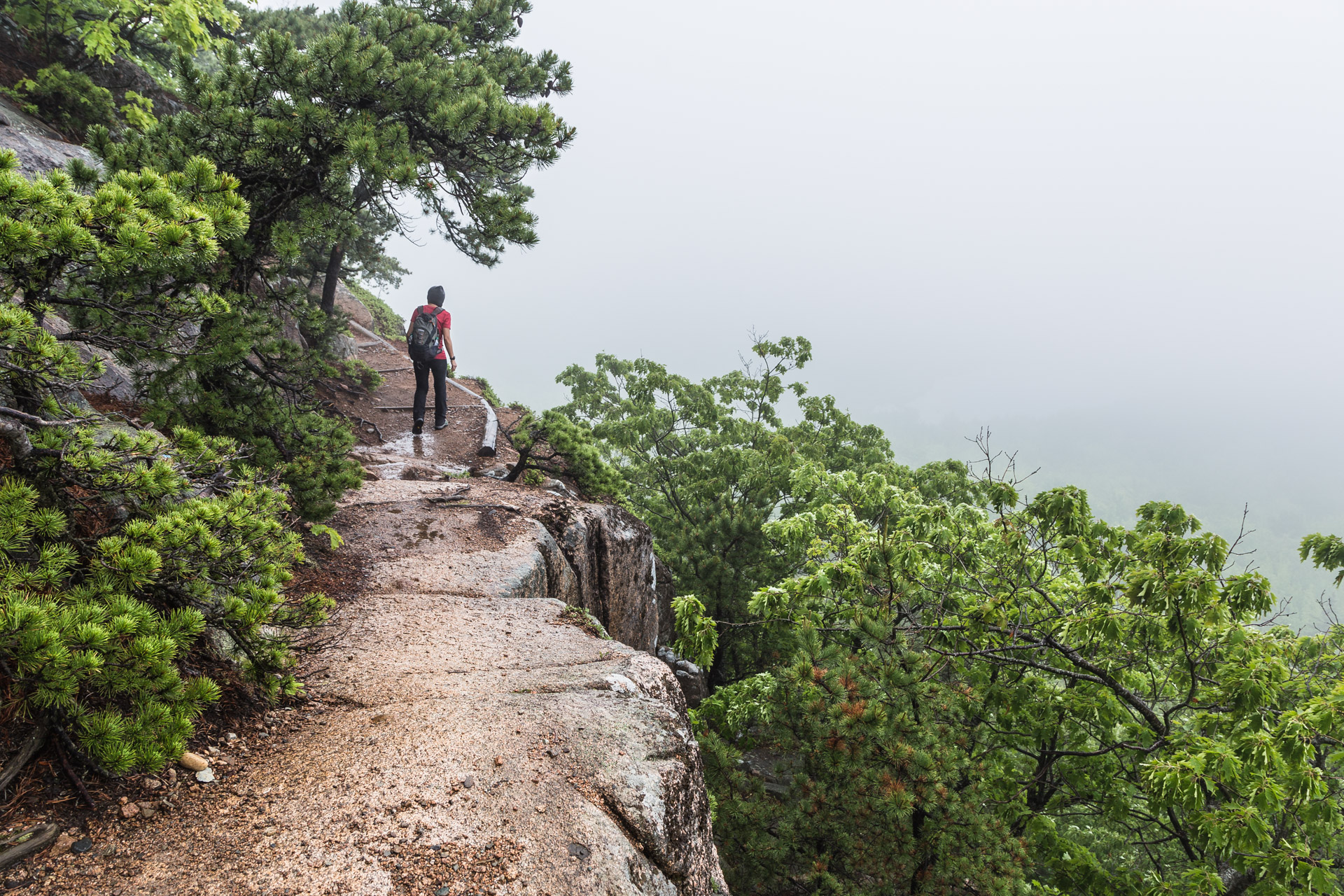 We're continuing our series of photos documenting our June visit to Acadia National Park with this amazing trail called the Beehive! So after we hiked the Ocean Path Trail to Sand Beach which you can view the photos here, we wanted to attempt something a bit more adventurous…and believe me, we found the ultimate adventure! I am not usually scared of heights, but the Beehive trail definitely tested my limits with the technical portion that involved climbing rocks on exposed cliffs and using iron rungs which are like metal ladders built in the rocks! The rainy conditions didn't help either as it made everything very slick and even more scary. Basically, I spent most of the trail hugging the rocks while trying not look down which was a bit easier to do with all the fog that covered the ocean views and long drop to the forest floor. My husband, on the other hand, had no problems with the trail which he climbed while carrying a camera in one hand…crazy! So if heights don't bother you this wouldn't be too hard, but if all of this looks and sounds unnerving, it would be quite the challenge especially because when you start climbing it's harder to stop and turn around when you are on a cliff. Needless to say, I definitely appreciated this exciting experience once I made it to the top and realized that I survived it!
Have a great rest of the week, and stay tuned for more photos of our great trip to Acadia National Park!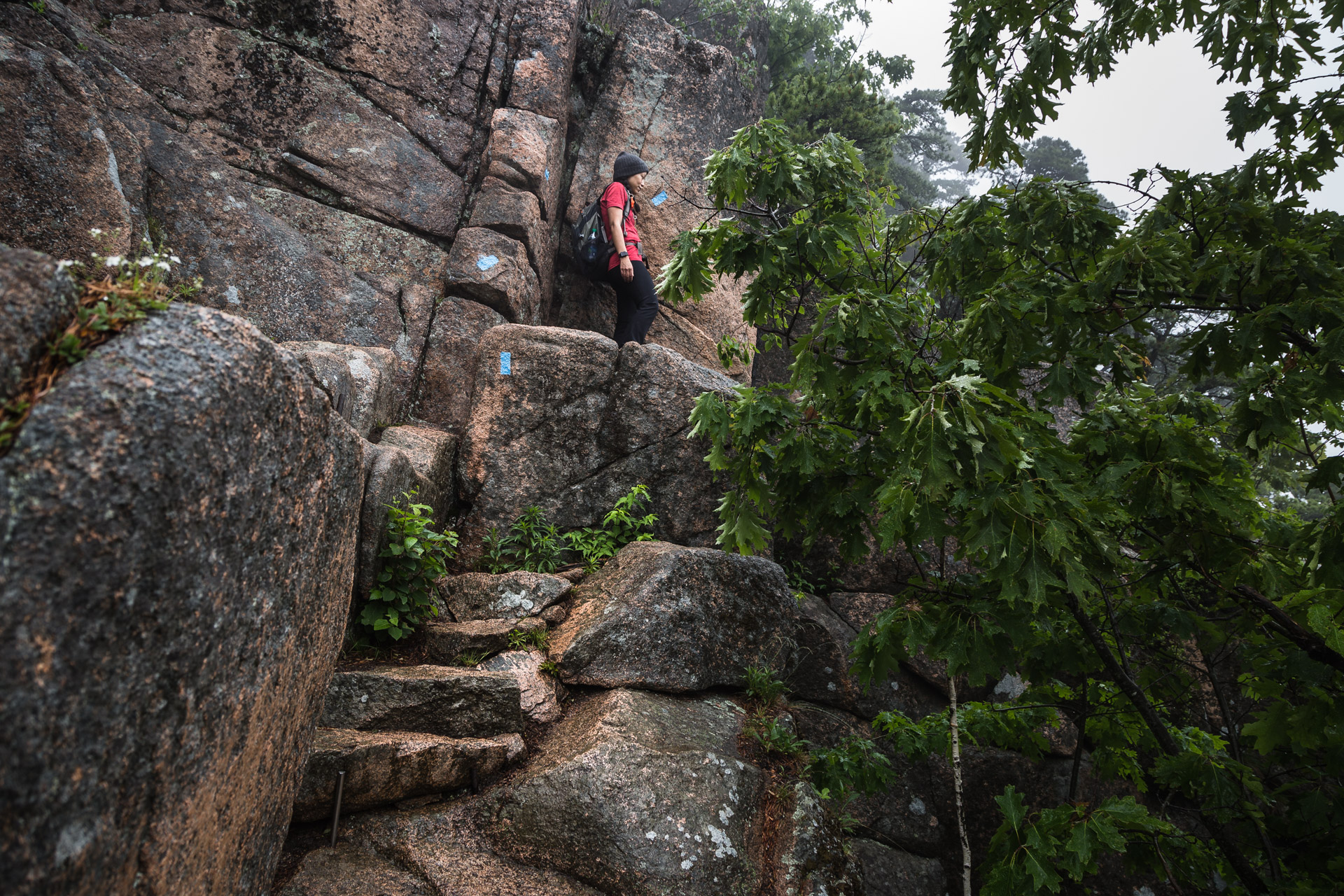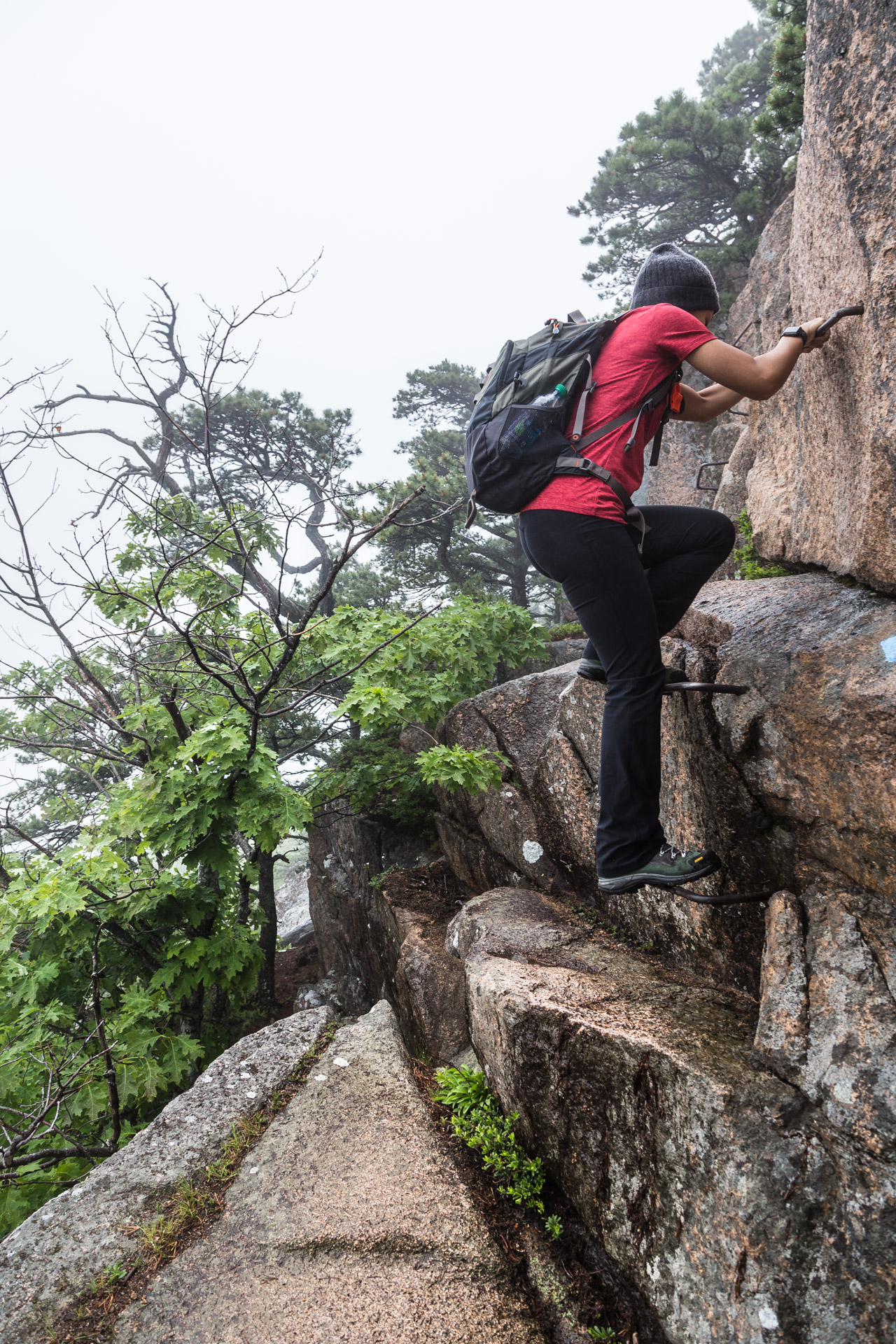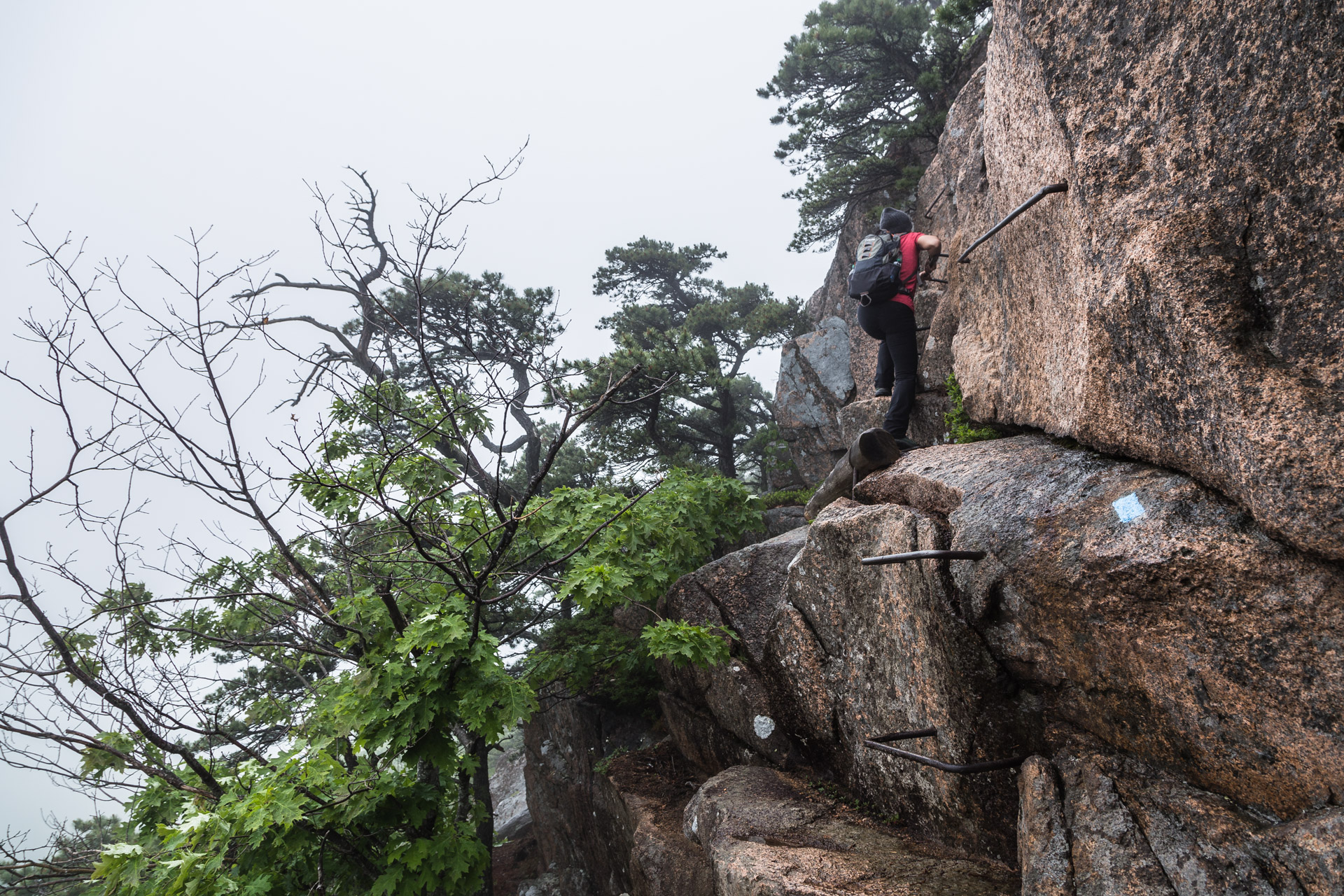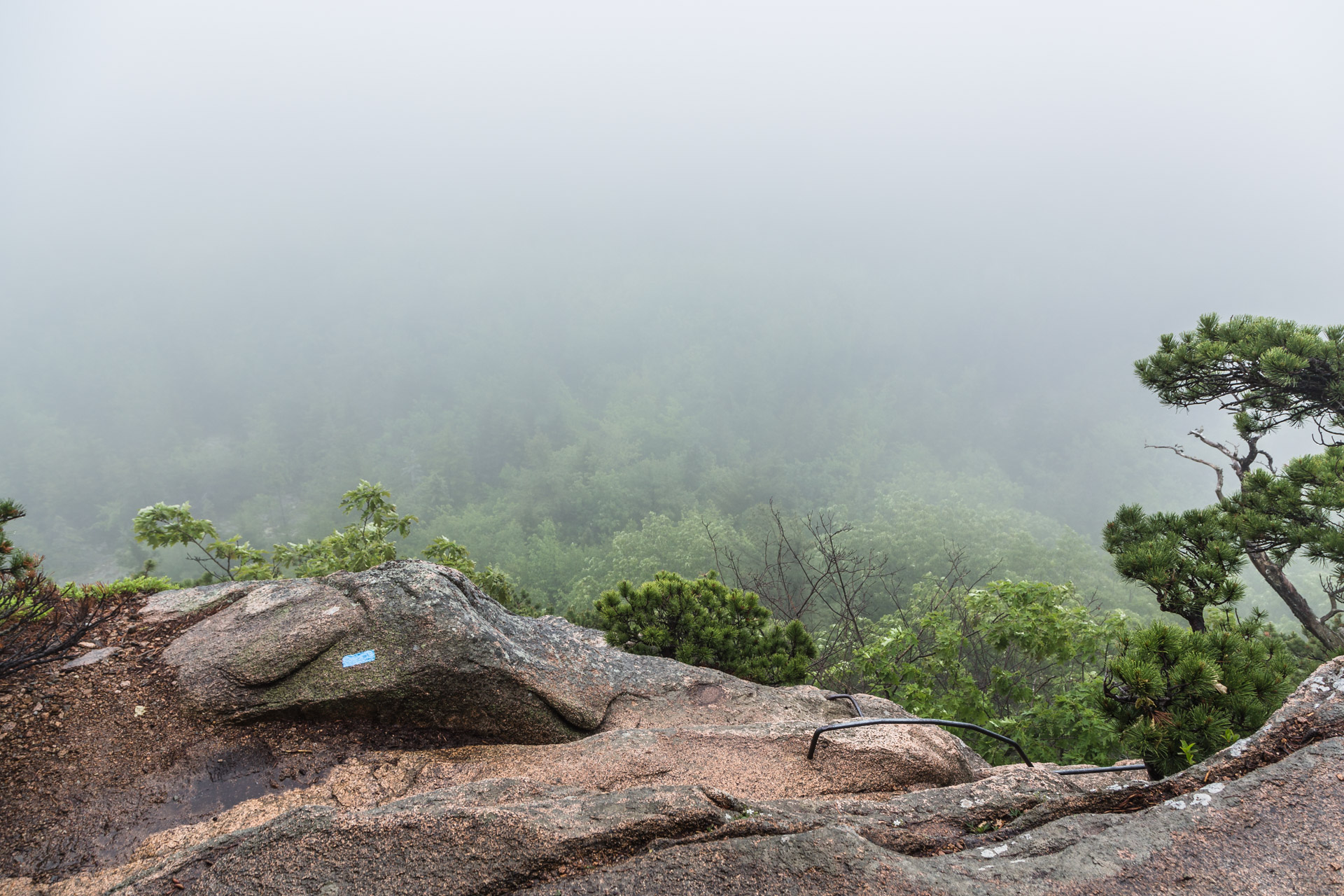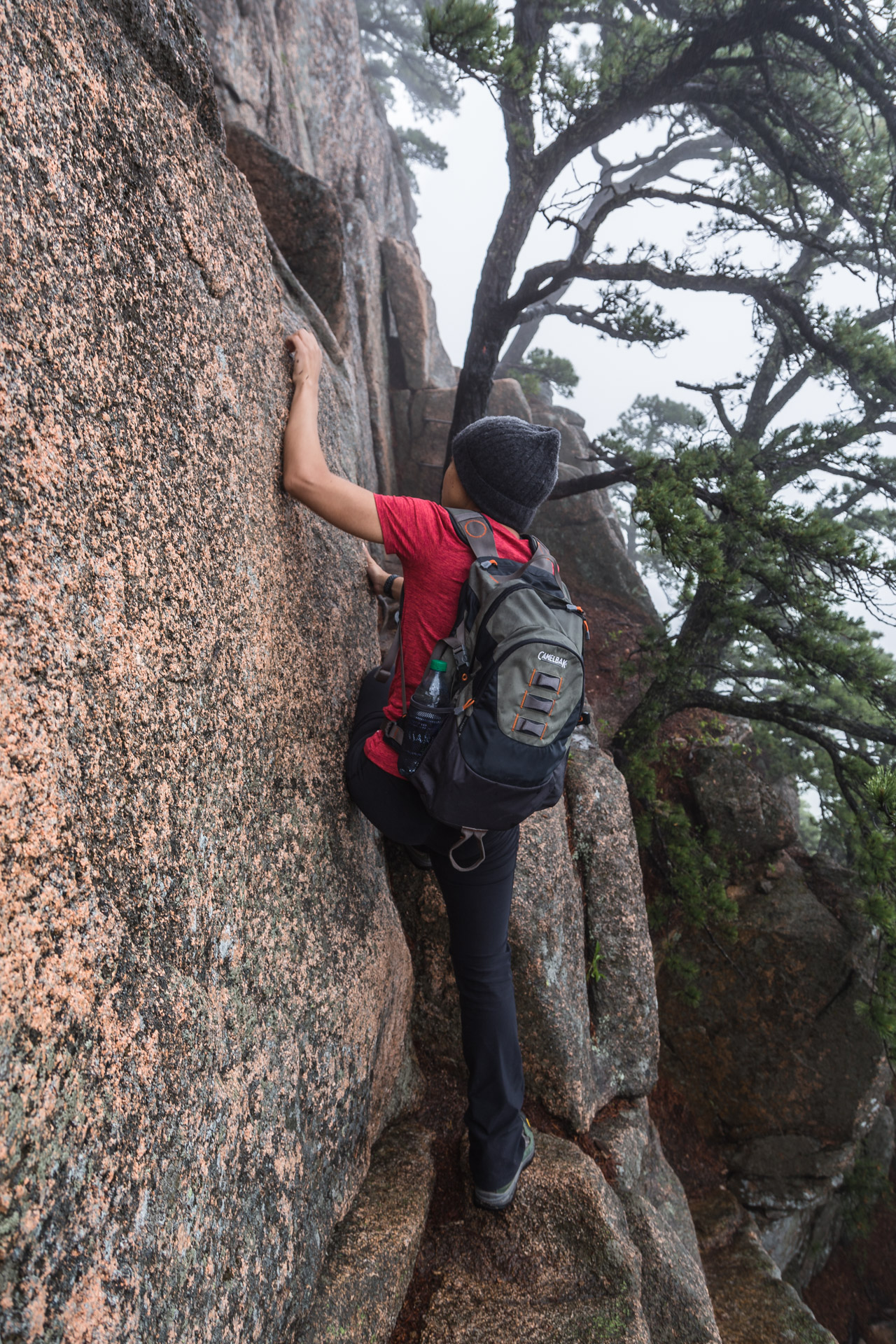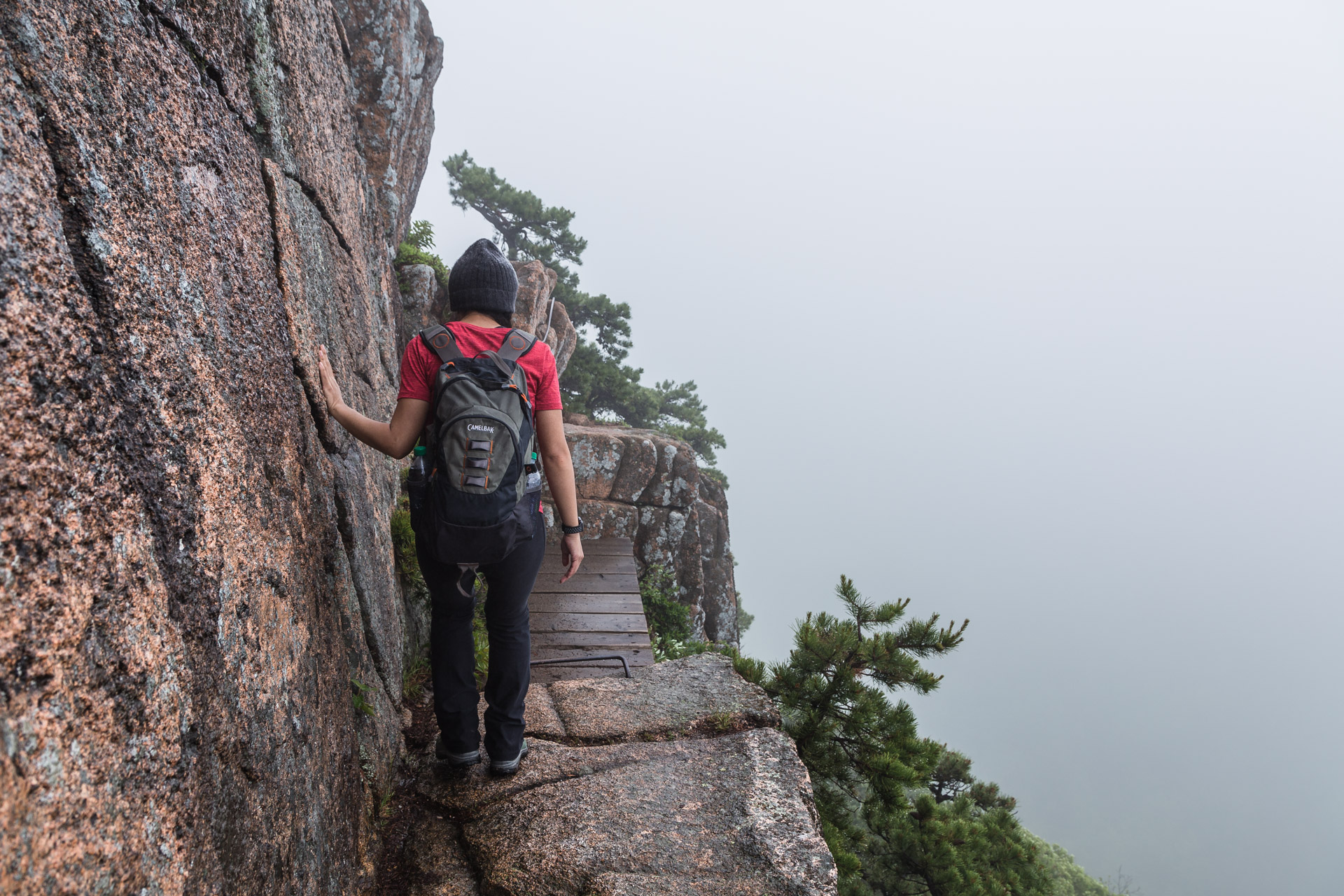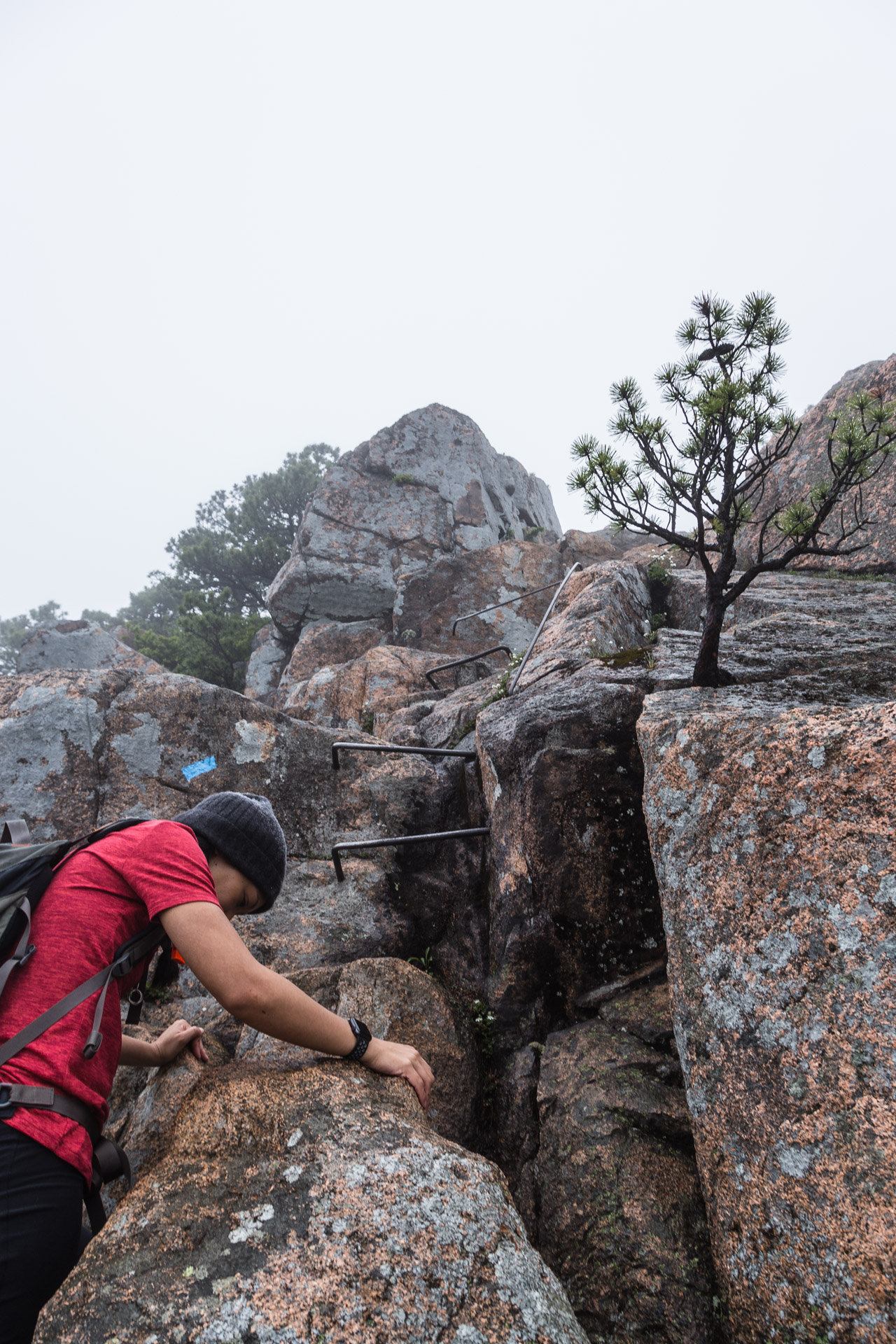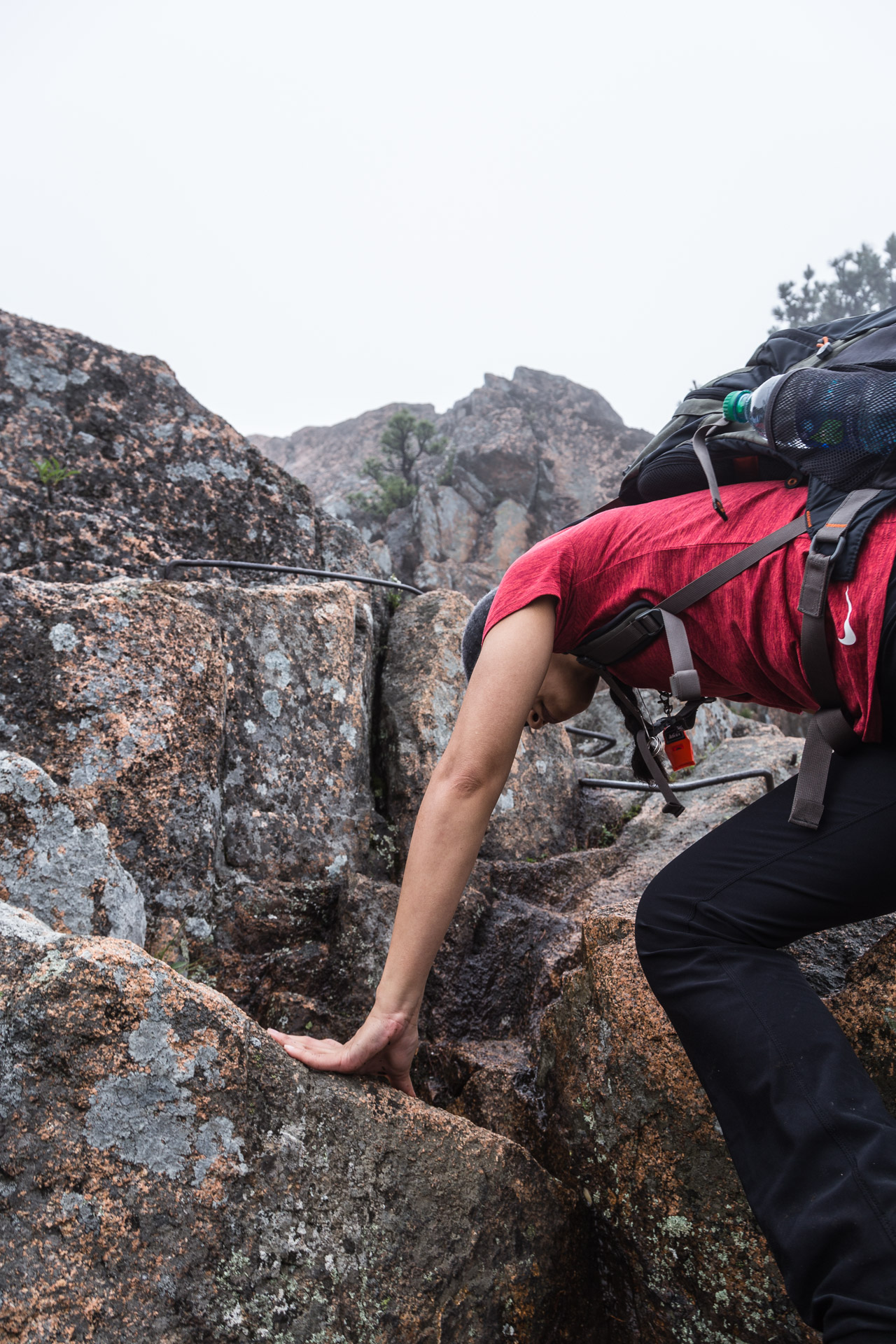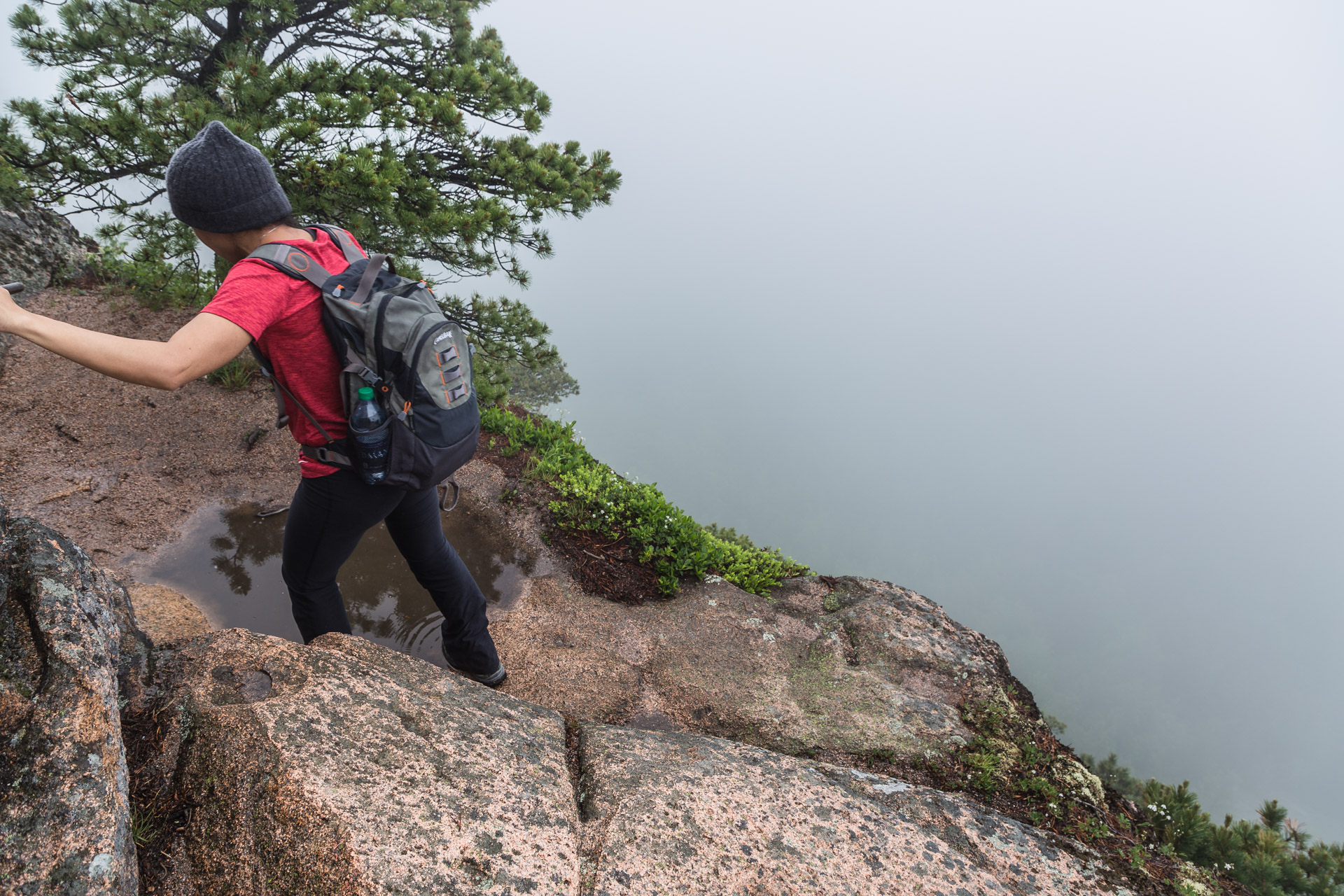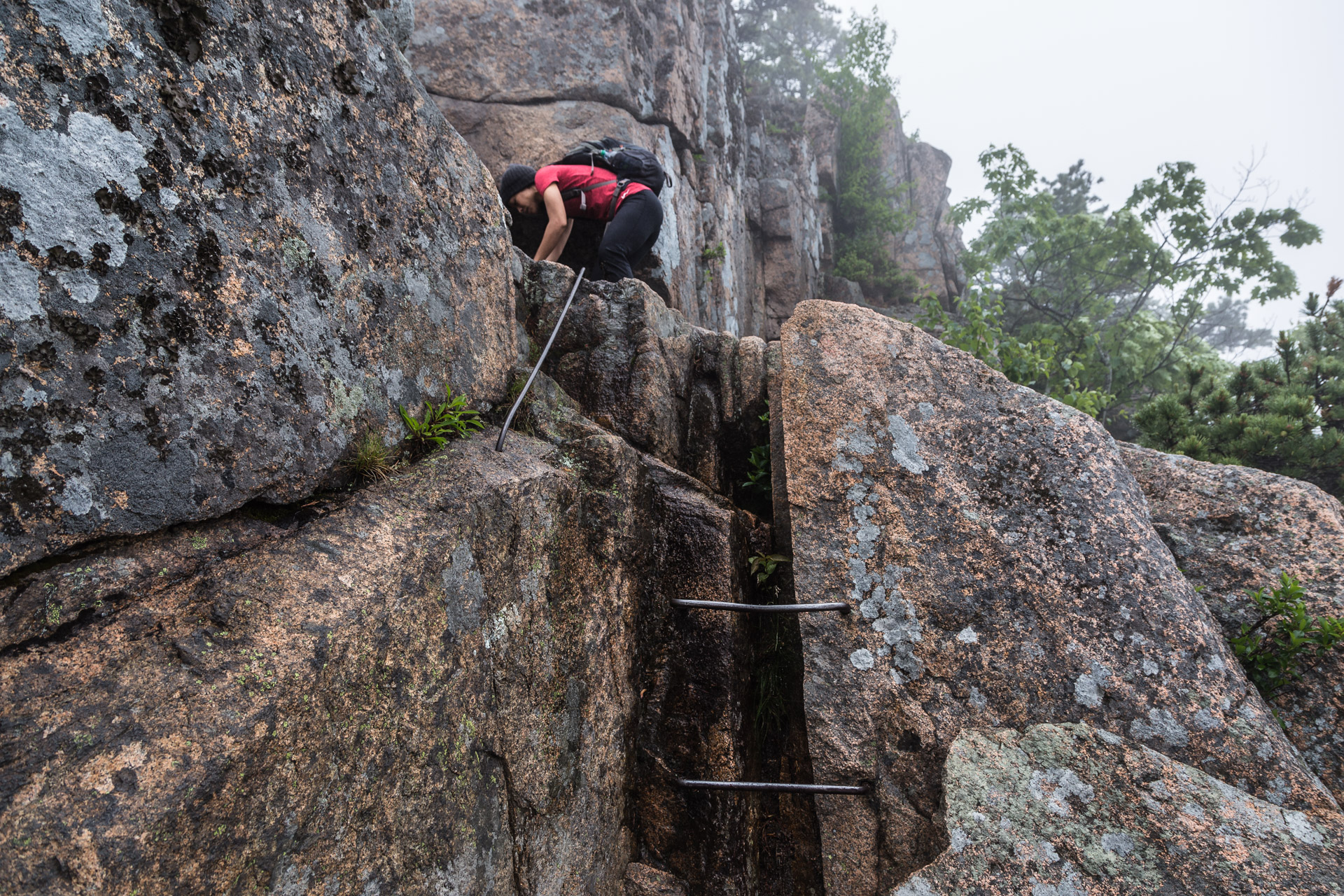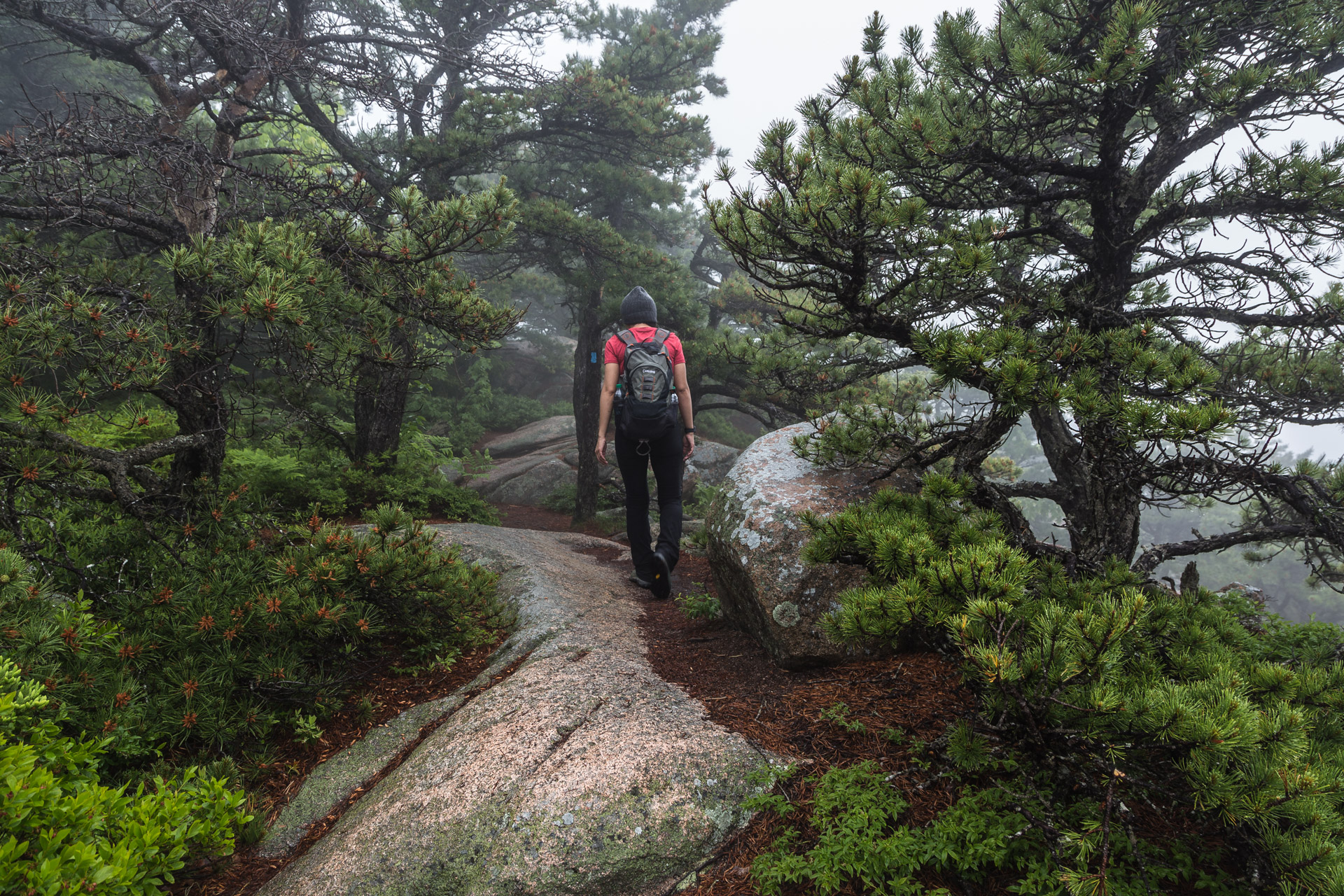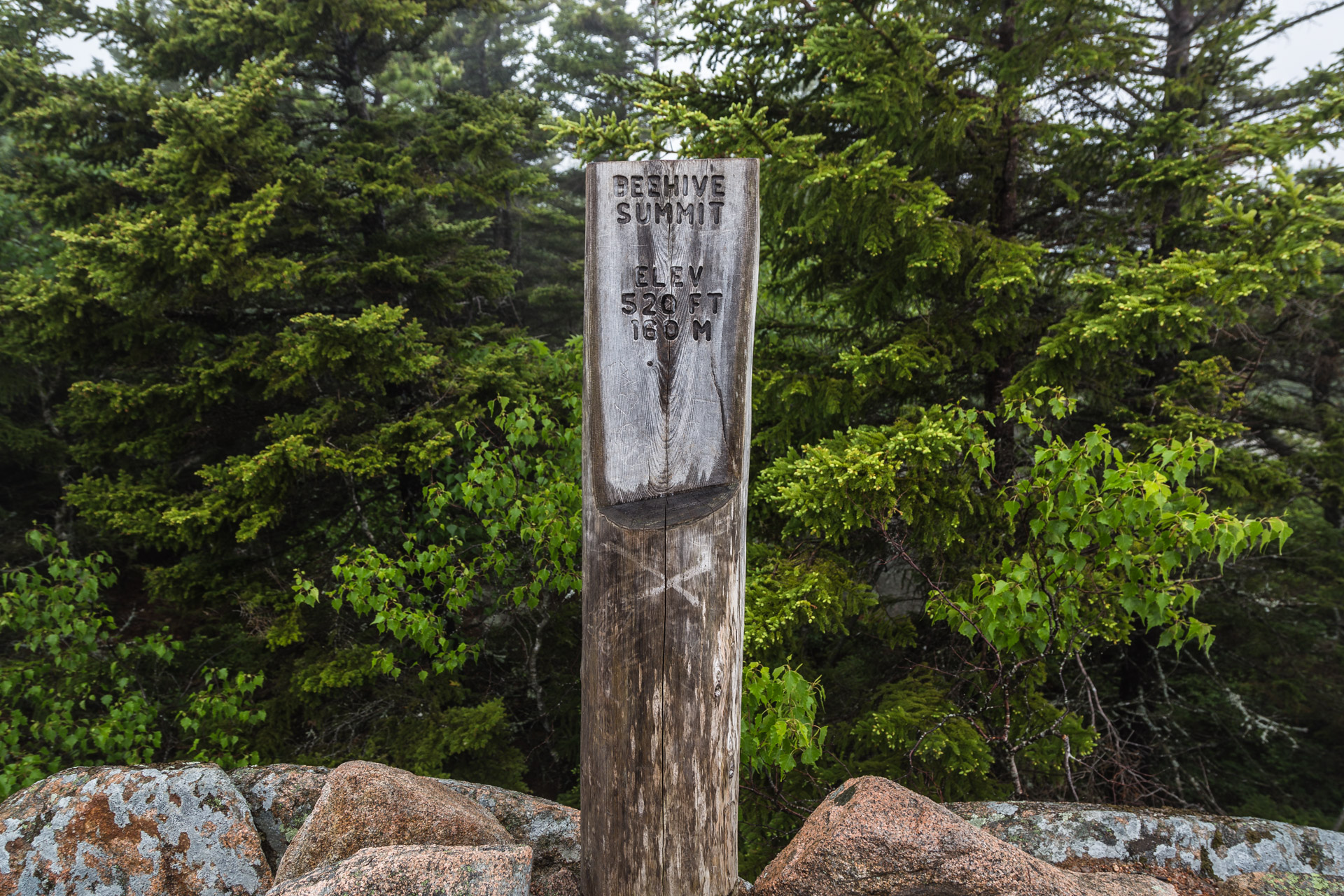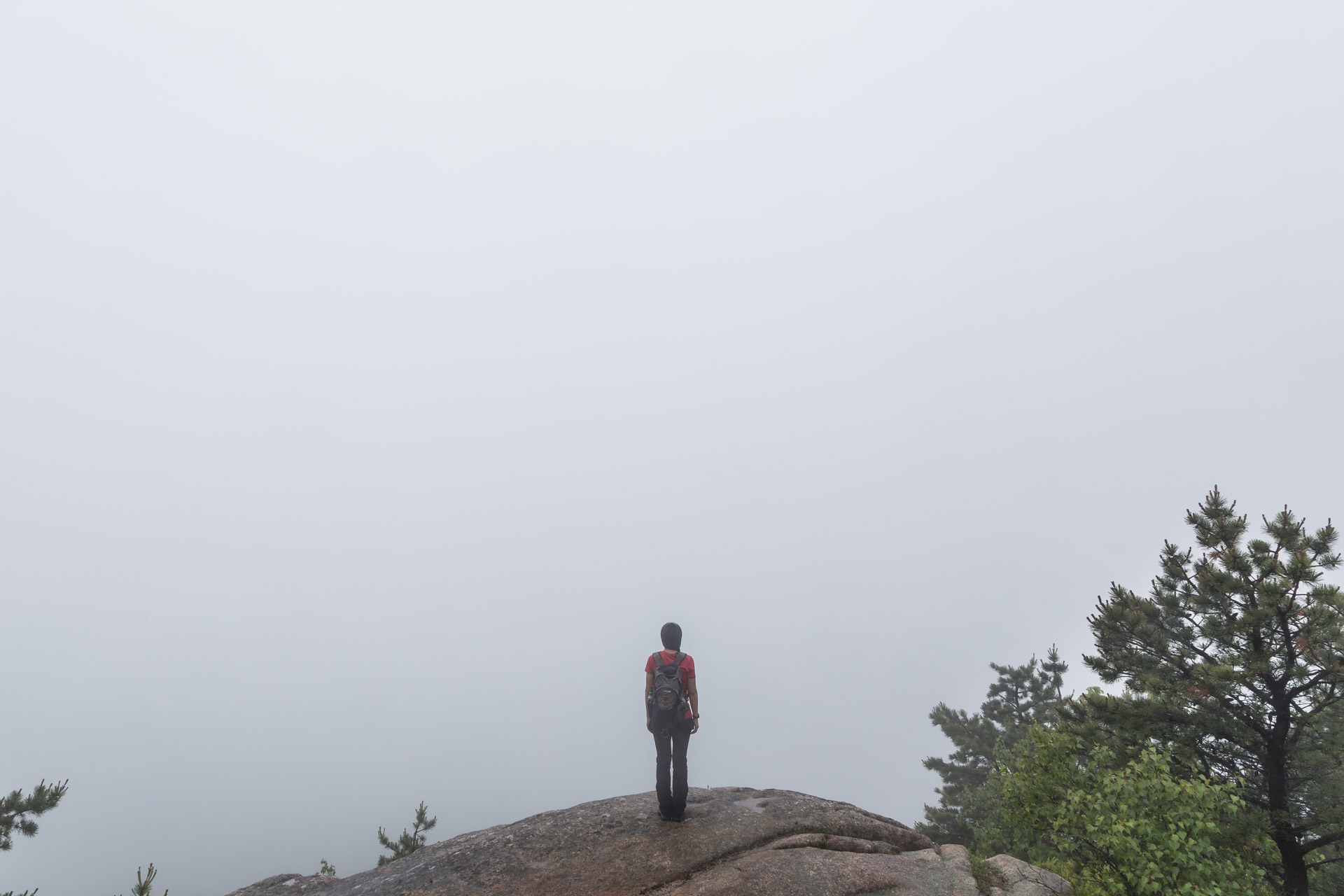 What do you think of this trail? Would you hike it? Leave a comment…we would love to hear what you think!
You might also like: